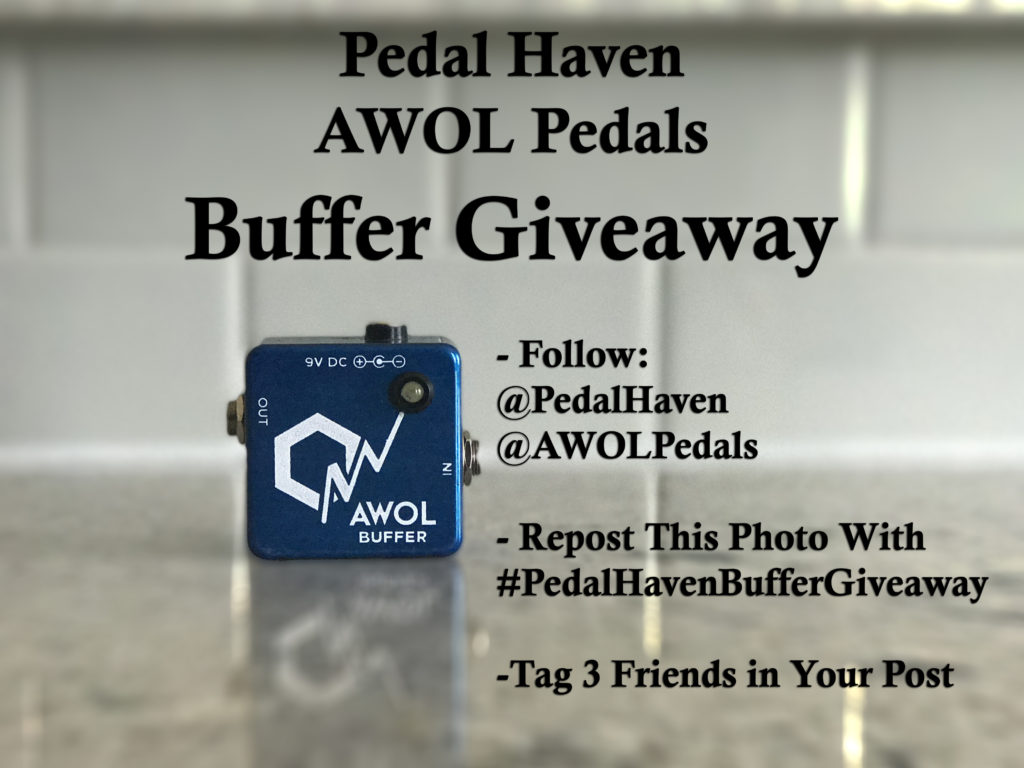 Pedal Haven is teaming up with AWOL Pedals to give away one of these tiny AWOL Pedals buffers! 
There are Two Ways to Enter the Giveaway!
Follow the rules on our Instagram post!
For a second entry, or If you do not have Instagram, you can Fill Out the Form Below to Enter!
THE GIVEAWAY HAS ENDED. THANK YOU FOR ENTERING!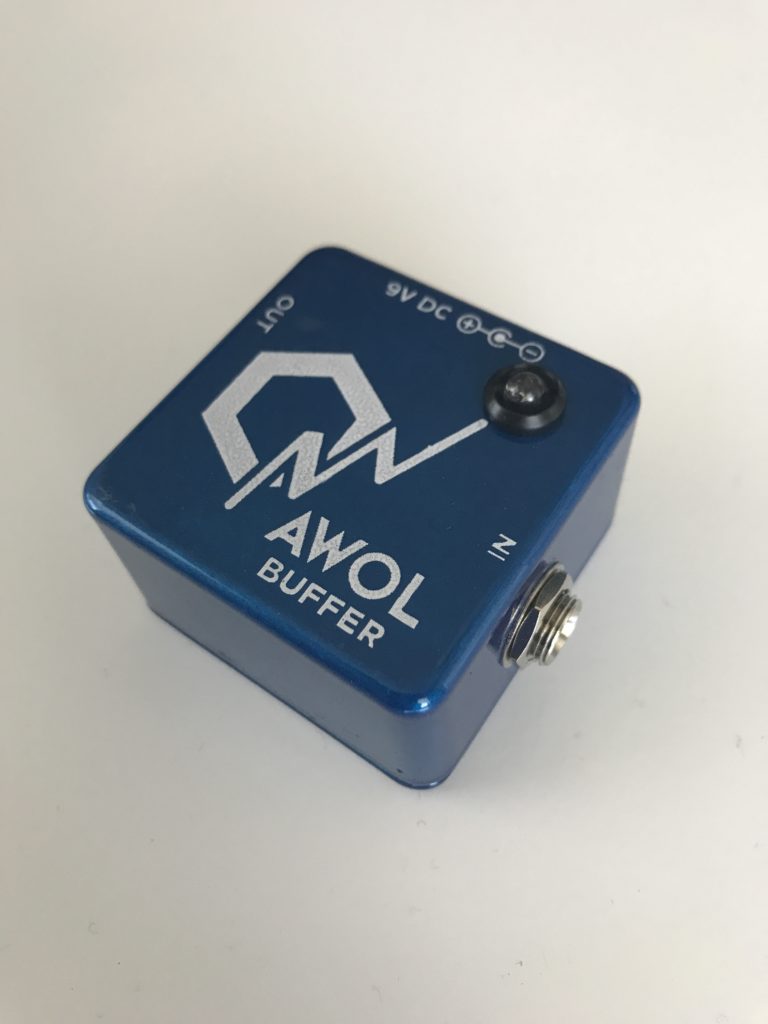 Are you suffering from the dreaded "tone suck"?
Whether you use multiple pedals, multiple instrument & patch cables, or a combination of both – your tone can start to lose its character and become very muddy.
Adding a buffer to your rig can help fight this! Buffers help combat capacitance, and bring back the lost high & mid frequencies in your tone. A buffer can make sure your tone remains crisp and clean!
Enter the Pedal Haven Buffer Giveaway above for a chance to win!
Giveaway ends 7/31/2017! Winner will be chosen 8/1/2017! 
Good luck!