With little-to-no information scattered throughout the web, Earth Sound Research was an incredibly mysterious amplifier company whose history has been crafted by large amounts of hearsay. This lack of information and the element of mystery have created somewhat of a cult following behind the company since its closure in the early 1980s.
Earth Sound Research was a 1970s amplification company owned by Mark Neuman and Dave Garrett and based in Farmingdale, New York.. Yet, this is really all of the information a person can find on this amplifier company without mindlessly digging through pages upon pages of forums.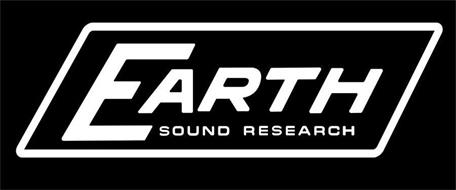 However, that is exactly what I did. I scoured an old Amperage forum dedicated to the Earth Sound Research brand until I was able to find Ken Stecher, an ex-employee of the company. After chatting for a bit, Ken put me in contact with Gabe Dellevigne, who has heavily researched the Earth Sound Research brand throughout the years; and Andy Fuchs, a former employee of a third party subcontractor (Qualtrol) that supplied Earth Sound Research.
Pedal Haven: From what I have gathered, Earth Sound Research was owned by Mark Neuman and Dave Garrett. What was it like working with Mark & Dave? 
Gabe: "In the beginning, Earth wasn't really owned by Mark or Dave.  Earth started life as a division of Benjamin Electronics Sound Company.  They were initially called "ISC Audio" which stood for Instrument Systems Audio Corporation.  Benjamin Sound was a marketer/distributor of Hi-Fi and other specialized audio equipment and was based out of Long Island.  The president (owner) was Joseph N. Benjamin.  He was a veteran of the audio industry having previously served as the president of Bogen-Presto (Siegler Corporation) and other notable audio/radio companies prior to that… The first two ISC employees were Mark Neuman and Tony Picciano.  Mark was not initially the owner though he was the individual who convinced Benjamin to bankroll the new company."
Ken: "Marc was a nice guy, but a type "A" individual who made you very nervous being around him. He never stopped moving or talking, and even back then I knew he wouldn't live that long. He did pass a number of years ago of a massive heart attack, and although I don't know how old he was, I'm sure it was before his time. Dave Garrett I only met maybe twice. So I can't give you any information on him."
Although being based in Farmingdale, New York, Earth Sound Research operated through a variety of amplifier-building subcontractors, which explains the disconnection between the company and its employees.
Gabe: "My understanding is that the early Earth amplifiers (all tube) were assembled inside the Benjamin Electric building in Farmingdale, New York.  They had burn-in racks, a QC team, etc.  I also know that they also used subcontractors extensively."
Ken: "The amps were made primarily in Long island NY at about 3 different facilities, which were mostly subcontractors. I mostly worked at the Huntington Long Island facility, ISC Audio, and another at CF electronics way out east in Long Island."
Andy: "I worked for Qualtrol, the subcontractor who made the Peavey clones. Ken Stecher bounced around from one plant to another as a freelance QC tech, so he had more exposure to the tube gear. I had none back then. I worked there about one year around 1975 or so…Qualtrol did a nice job (in my opinion) of copying the Peavey gear. In some cases they designed two sided boards with silk screening (I don't recall solder masks) which Peavey did not have. They cloned the circuits, which (ironically) were RCA textbook Transistor Manual circuits."
Pedal Haven: What were the most popular Earth Sound Research amplifiers? Let's talk about Earth Sound Research's amps.
Gabe: "Judging from what I've seen over the decades I'd say the Earth Sound Research B-2000/G-2000 models were made in the largest volumes.  They aren't hard to find.  These are decent amps…if you like a Fender Twin, you'll like these."
The B-2000 and G-2000 series amps were rumored to be exact replicas of the P1000S and PRB1060 models from Plush Amplification (Mark Neuman's previous employer). Although they shared similar circuitry and exterior looks, the chassis, components, and transformers within the Earth Sound Research product line were widely different. Earth Sound Research and Plush had no relationship outside of Mark and Tony previously working for Plush.
As the company became increasingly well-rounded, Benjamin Electronics' ISC Audio made their first appearance at the 1972 NAMM show with their line of "Earth Sound Research"-branded amps. The early amplifiers they brought to NAMM '72 were strictly their "all tube" models.
Gabe: "The early Earth amps are literally cobbled together using terminal strips, components and wire…not a tag, turret or PCB anywhere to be found inside.  Some would refer to this assembly method as 'Point-To-Point'… You can tell that whoever did the assembly work on these amps was trying to get them assembled as quickly as possible.  That said, they sound good…very nearly identical to a good blackface era Fender Twin.  They put out about 85 watts RMS when healthy…same as the Fender amp they copied.  I'm referring to the G-2000, B-2000 & PA-2000 models only (And the combo versions too B/G-22 & 40)."
Gabe: "Earth did have the KT-3000 model too which was their take on a Marshall.  It ran a quad of 6550/KT88's…Earth claimed these amps produce 220 Watts RMS.  I've had two on the bench and they are good for about 135 Watts RMS.  These are actually pretty decent sounding but they really don't sound like a Marshall.  Stepping through the circuit there are some differences that account for this.  Still…KT-3000's, though quite rare, are actually pretty good sounding amps."
Gabe: "The early Earth products were all tube.  It wouldn't be long before ISC started copying Hartley Peavey's solid–state and hybrid solid–state/tube designs.  Andy and Ken can tell you all about these products…they are indeed exactly that, copies of Peavey designs."
Ken: "The amps were mostly clones of Fender Amps, but towards the later years, especially the solid state amps, were mirror image copies of Peavey amps. The process of making circuit board Involves photography of the peavey circuit board. Earth Sound Research's lines of solid state amps were exact copies."  
Pedal Haven: There has always been controversy surrounding the end of Earth Sound Research. Many speculate they were sued by Peavey for the aggressive copying of their amplifiers. Others say the company suddenly fizzled out. Can you speak to this?
Gabe: "Peavey was very aware that Earth had been stealing their designs and repackaging them as their own products.  While Peavey did some research into what Earth had been doing, the demise of ESR was not caused by any form of litigation or infringement proceedings, rather, they simply folded for financial reasons as so many other short-lived instrument amplification companies have over the years."
Earth Sound Research and the Present Day
Due to Earth Sound Research's limited production within their short lifetime and the limited amount of information throughout the web, many of their amplifiers are considered rarities throughout the vintage amplification world and are collected by many vintage amplifier fanatics.
Cloakroom's Doyle Martin has been known to find solace through using the Earth Sound Research G-1000 head. Despite the company's dark history, they had created a line of incredibly powerful and affordable amplifiers that are still used today (if you can find them).


Unfortunately, Earth Sound Research is no more. However, we have compiled a nice list of the best beginner guitar amps, and we would encourage you to check it out if you are looking for a new amp!
Sources:
-Ken Stecher
-Andy Fuchs
-Gabe Dellevigne
– earth.amperage.org
Featured image courtesy of Reverb.com