Building DIY Guitar Pedals for Beginners
The guitar pedal community is enormous. From the big name brands like Boss and Electro-Harmonix, to the lesser-known boutique effect pedal brands, such as Big Ear N.Y.C and Adventure Audio (the creators of the Fuzz Peaks pedal). This vast sea of guitar pedal manufacturers makes sure that if there is a tone or sound you are looking for – you can probably find a guitar pedal to do the job. However, sometimes you need something done your way, and that is where building DIY guitar pedals comes in.
There are many reasons why someone would want to build their own DIY guitar pedals, some of these reasons being that:
It can make for a fantastic hobby
You can create your own unique sounds and tones
It CAN be cheaper than buying the name-brand pedals.
You could potentially create your own pedal manufacturing business
Though, it is important to know that diving into the world of building your own guitar pedals requires a vast amount of knowledge. A person who builds DIY guitar pedals should have a rather keen understanding to circuit board electronics, because this will allow them to understand how exactly to put a guitar pedal together, as well as troubleshooting.
The truth is, building your own effect pedals can be a glorious experience, and we would recommend it to anybody who is a guitar pedal enthusiast. That is why we wanted to bring you this guide to show you everything you need to know to succeed in building your first DIY guitar pedals.
Reading and Writing Schematics to Build Guitar Pedals
Understanding how to read electronics schematics is the key to being a successful DIY pedal builder. A schematic will show you what components are needed for the build, as well as how these parts are hooked together to create (in this case) an effect pedal circuit. At first glance, a schematic may look like a bunch of hieroglyphics, compiled of various symbols, numbers, and letters (see below). Don't fret! – After a bit of practice, you should develop a basic understanding of how a schematic works, and you will be putting together DIY effect pedals in no time!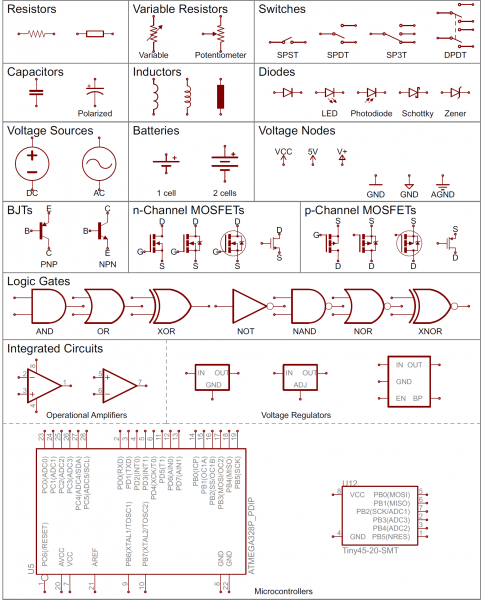 Image source: Sparkfun
Recommended reading for reading and writing schematics: How to Read a Schematic
Tools for Building DIY Guitar Pedals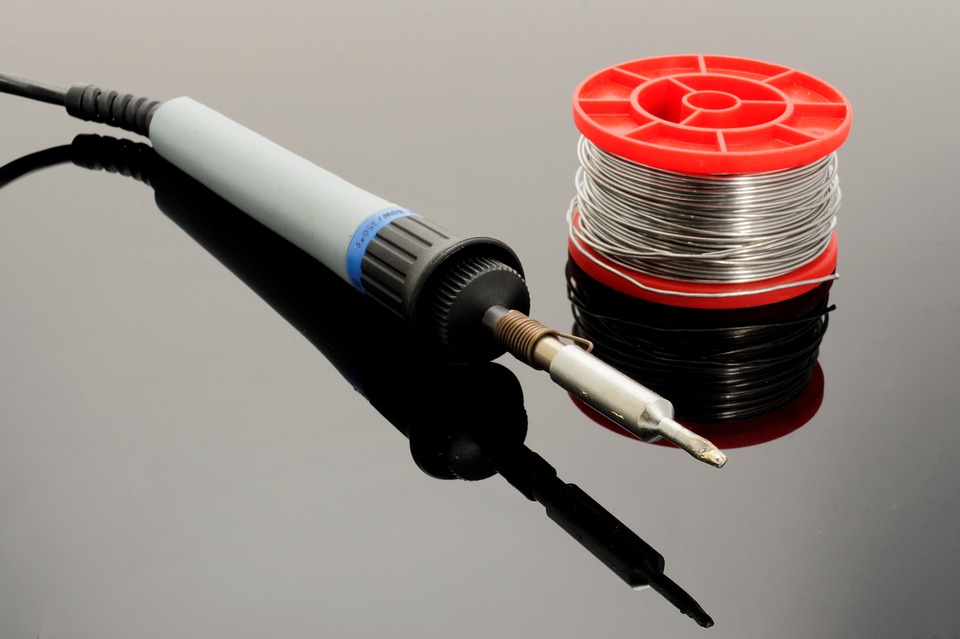 Much like any other job or hobby, building guitar pedals requires specific tools in order to get the job done. Furthermore, before you start putting together your first build, it is vital that you have a significant understanding of how to solder circuit board electronics – otherwise you may find yourself at a loss due to faulty soldering (believe me, this is not a fun issue to troubleshoot).  If you need to practice soldering, here is a helpful video.
Here is a list of tools you will need in order to start building guitar and bass effect pedals:
DIY Guitar Pedal Circuit Board Tools
De-soldering braid and/or a solder removal tool
Needle nose pliers
Small diagonal cutters
Stripboard cutter
All of these tools can be purchased at your local hardware store (aside from Stripboard). If for some reason you cannot find them, the internet will be your next best option.
DIY Guitar Pedal Enclosure Building Tools
Screwdrivers
Electric drill and metal-drilling bits
Hack saw
Round and flat filing tools
A Socket or Wrench for tightening jacks & potentiometers
If you do not want to bother with building your own pedal enclosures by hand, there are plenty of places to order custom enclosures for your DIY guitar pedals. Some crafty people even use electrical boxes and cake pans.
DIY Guitar Pedal Components
Many pedal builders will order their resistors, capacitors, IC, and other components in bulk online. Most of the time, this is a much cheaper method than buying single components – plus it gives you an enormous variety of components to use. It may also be wise to check out the circuit boards inside of any old electronics, or broken guitar pedals you no longer use. You'd be surprised what you may find.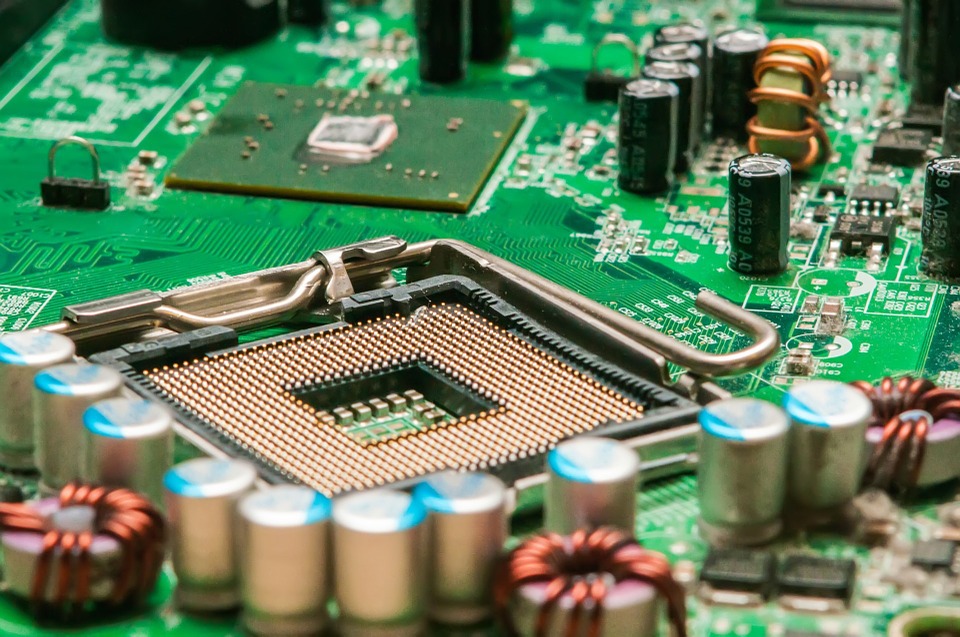 Start Building Your First DIY Guitar Pedal
Now that you have an understanding of electronics schematics, and all of the tools at hand, it is time to have some fun. Putting together your first DIY guitar pedal can be a challenge, but don't let failure slow you down – it happens to the best of us. Practice makes perfect.
We'd recommend starting off with building a clone, or modifying a cheap pedal that you already own – This is why we see so many of the famed Boss DS 1 mods. A lot of the cheap "starter" pedals have a wide array of modifications that can be done. However, if you do not have an old effect pedal laying around, look into getting a pedal clone kit. I recently built a ProCo RAT Distortion Pedal Clone by General Guitar Gadgets, and these kits can really help you succeed in understanding how guitar pedals are built.
Do you have a favorite guitar pedal? Make a clone of it, but experiment with different components to make it your own.
We would also recommend starting off with a DIY guitar pedal building kit. We created a list of the best DIY pedal kits here. Places like Mammoth Electronics and Build Your Own Clone (BYOC) have some fantastic sounding kits available – they even come with a step by step guide to lend you a hand along the way. Even Amazon has a killer tube drive pedal kit!
Overall, the world of DIY guitar pedals can be a wild ride. It is vital to do your research and build accordingly – most importantly, have fun doing it!
Resources for Building DIY Guitar Pedals
Book: Electronic Projects for Musicians – This book provides an entry-level look into the world of musical electronics – including pedals!
General Guitar Gadgets Schematics
Custom Guitar Pedal Enclosures
A DIY Guitar Pedal Community on Reddit
Using GIMP to Design Pedal Artwork
Small Bear Electronics – Components & Info
Have you built your own guitar pedal? We'd love to hear about it! Take a picture and send it to us on Instagram!
Featured Image courtesy of: Tim Patterson