Aguilar just unveiled a massive design update for their bass pedal line – and they look… incredible!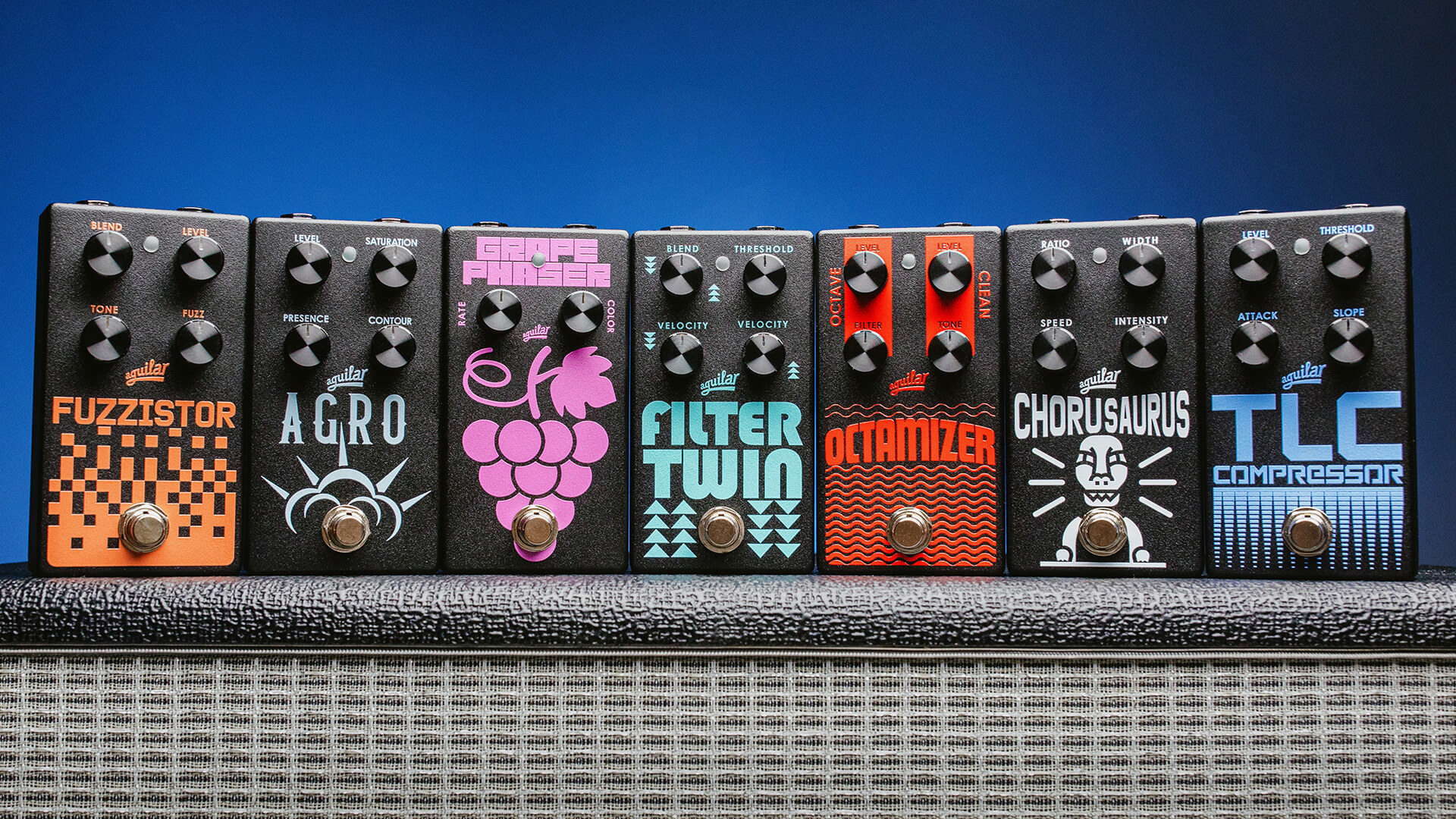 "Since the beginning, Aguilar effect pedals have built a reputation for delivering rich, inspired tones designed for the needs of bassists, regardless of the genre they play," stated Jordan Cortese,
Brand Manager for Aguilar Musical Instruments. "Continuing our philosophy of inspired engineering into the future, we're excited to re-introduce these iconic designs to serve the next generation of bassists and the music they'll
gift to the world" added Cortese.
As we move into 2023, Aguilar has taken the bass pedals that we all know and love and given them a fresh, new look.
The lineup of refreshed designs includes:
Fuzzistor – a vintage-inspired bass fuzz pedal.
Agro – a bass overdrive pedal that takes your bass tone from tube-style distortion to full-blown, gritty saturation.
Grape Phaser – a fat and funky two-knob analog bass phaser pedal.
Filter Twin – a dual-envelope filter pedal for bassists.
Octamizer – Analog bass octave pedal with independent clean/octave volume and filter controls (recently featured in SunnO)))'s Rig Rundown).
Chorusaurus – A lush, analog bass chorus pedal.
TLC Compressor – Studio-quality bass compressor pedal using Aguilar's proprietary compression effect.
Check out the Aguilar website for more details.