If you are thinking about building your own guitar pedals, a wonderful place to start is by building DIY guitar pedal kits. A guitar pedal kit allows you to understand the basics behind building guitar pedals, without having to have a vast knowledge of how circuitry and effect pedals work. You will still have to know how to solder electronics and follow instructions, but a guitar pedal kit eliminates the need to source components and create a guitar pedal from the ground up.
Guitar Pedal Kits
DIY guitar pedal kits can function as an entry-level challenge to ease you into the pedal building world. After you have put together a few kits, then you can really start planning, designing, and building DIY guitar pedals.
Plus, building pedal kits can be a great way to save money on buying pedals while learning a new hobby in the process! Be sure to check out our DIY Guitar Pedal Building Guide for a list of everything you need!
With this in mind, we wanted to go over a few fantastic DIY guitar pedal kits that you should definitely check out if you're interested in building guitar pedals!
The Best DIY Guitar Pedal Kits
Divided Octave Guitar Pedal Kit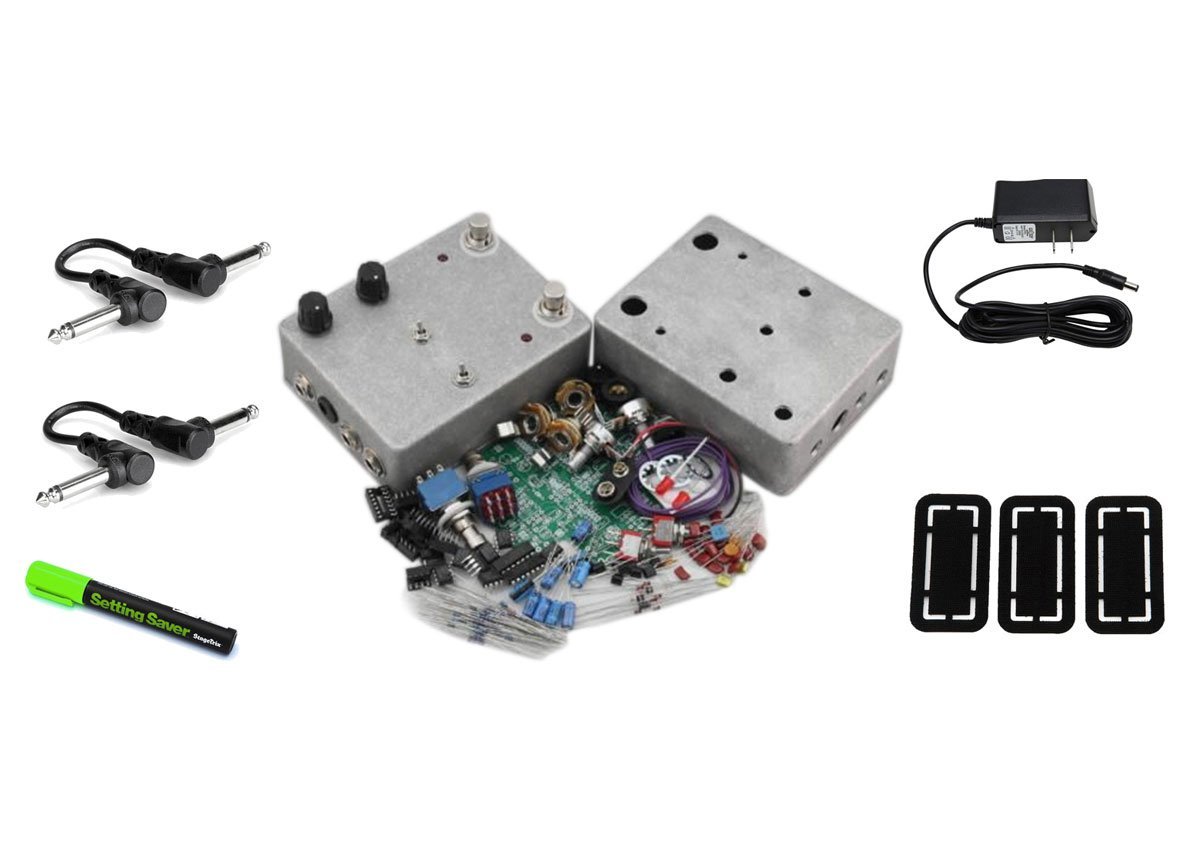 This kit is an octave up/octave down pedal with a dry mix feature to help mix your instrument's clean signal with the pedal's effect. This DIY pedal kit is based on the Mutron Octave Divider pedal with a modern overhaul. The Divided Octave kit features a much smaller enclosure than the old Mutron Octave Divider, and also has been upgraded with a standard 9VDC power adapter so it fits perfectly on your pedalboard.
This kit is a bit of a challenge, since there are a lot of parts – however with patience and a bit of skill, you will end up with an amazing finished product!
DIY Tremolo Pedal Kit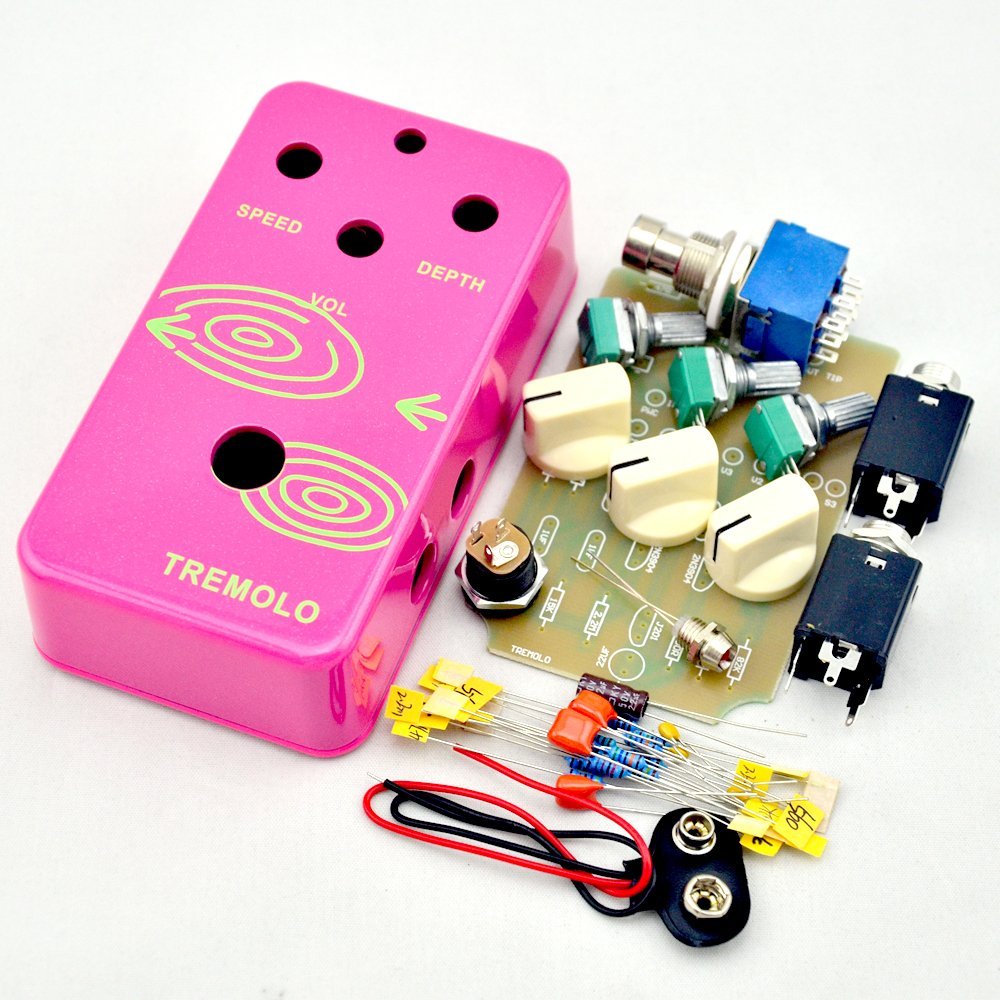 This kit is a fantastic entry-level DIY pedal kit, and who doesn't love tremolo pedals? This DIY Tremolo Pedal Kit offers all the parts and instructions necessary to build it. With a simple three-knob design and printed circuit board, this is a great little beginner's pedal kit to build as a weekend project!
DIY Fuzz Machine Pedal Kit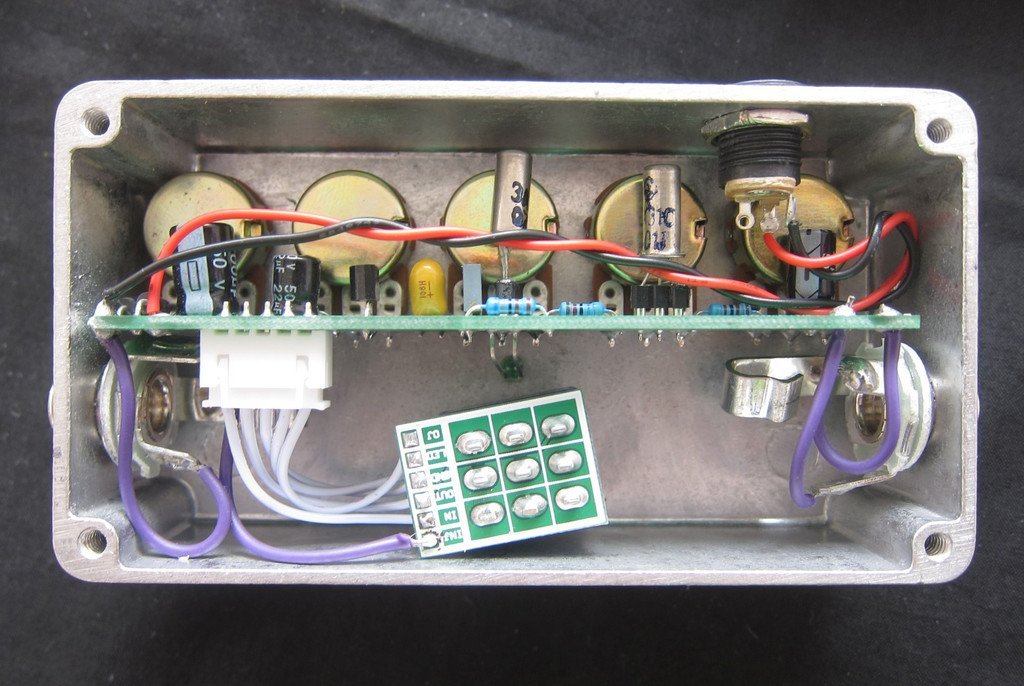 Fuzz pedals are very fun to use, and they are even more fun to build! The Fuzz Machine kit is a germanium-based fuzz pedal with a raunchy, 70's sound. The kit includes all of the parts you will need to build the pedal, however you will need to buy your own wire and knobs. This kit also allows you to experiment with different transistors to customize the sound of the pedal (germanium transistors are included, but you can use your own germanium or silicon transistors)! This is definitely a cool fuzz pedal kit to put together!
DIY Delay Pedal Kit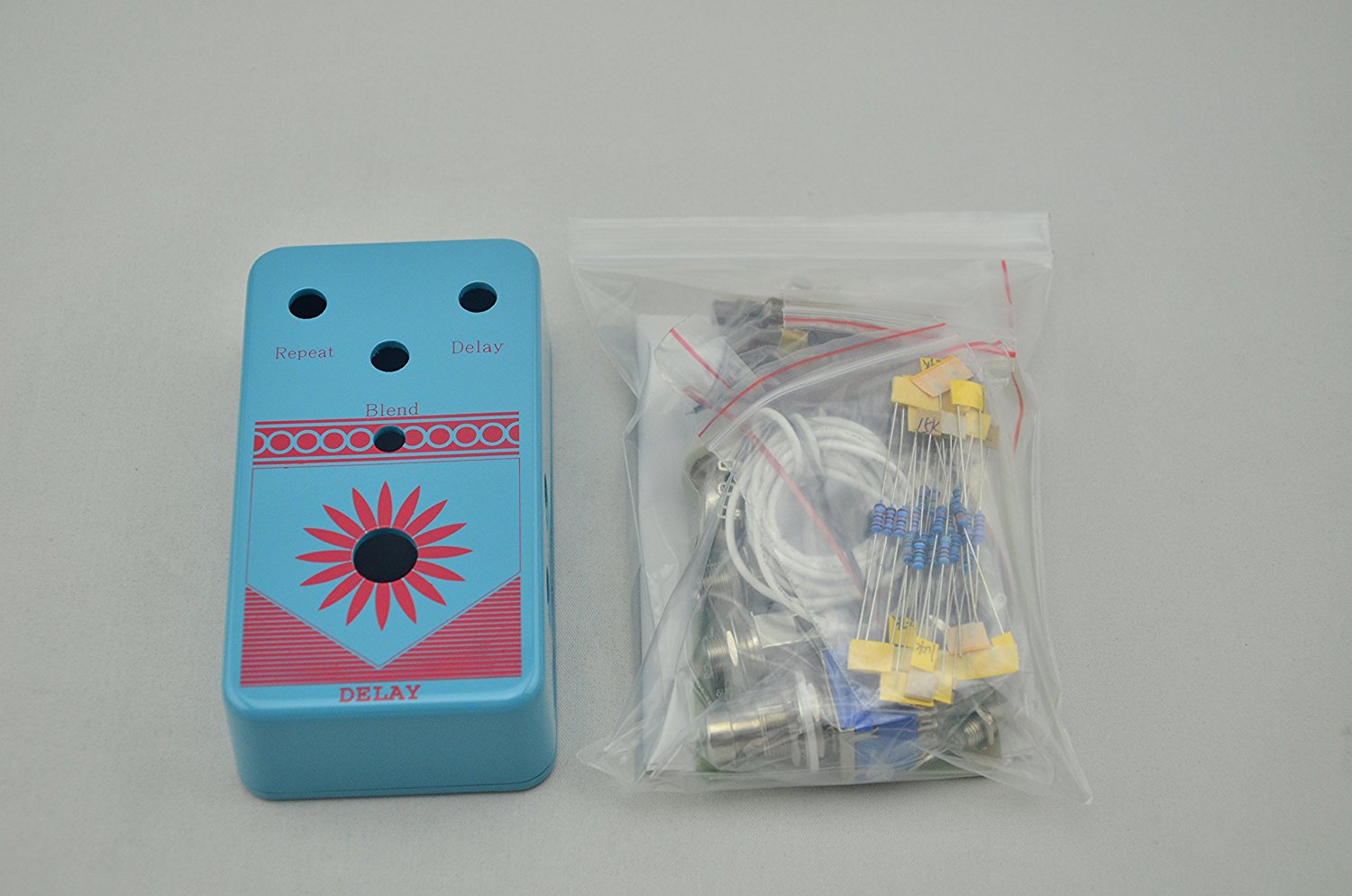 We love delay pedals. In fact, we wrote about the best delay pedals here. Chances are, you already have a delay pedal in your collection. However, a DIY delay pedal can be a very fun pedal to build, and it could make a great addition to your pedalboard (having two delay pedals rules). This DIY Delay Pedal kit includes all of the necessary parts and components needed to build the pedal, and even includes a pre-drilled and custom designed aluminum enclosure. This is definitely an interesting delay pedal kit that you should check out!
DIY True Bypass Looper Kit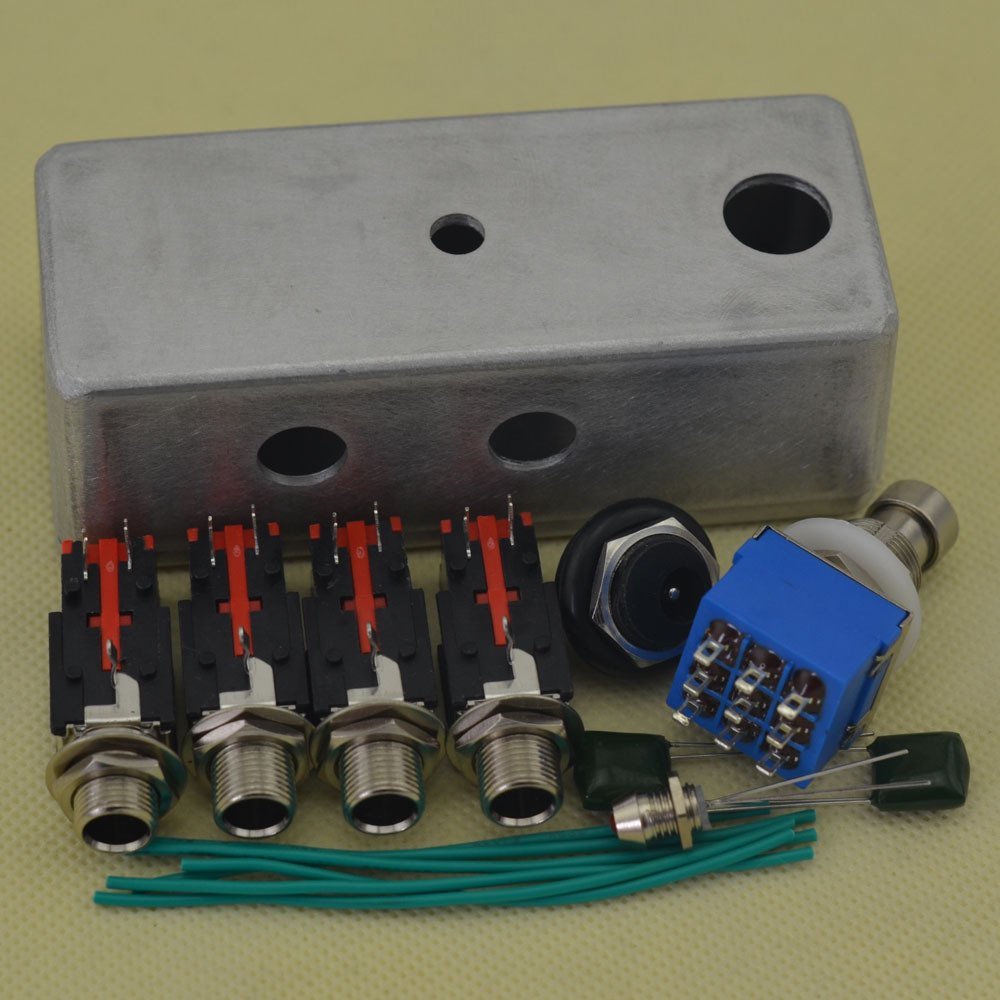 A truly easy DIY pedal kit option is a true bypass effect looper pedal. A looper pedal allows you to loop a series of pedals together to turn them all on/off at the same time. These can be extremely handy when you start adding a large number of pedals to your board. This kit is very entry-level, but is an incredibly resourceful tool to add to your pedal arsenal once it is complete!
There are also a lot of wonderful online stores that supply their own DIY effect pedal kits! Here are a few you should check out!
General Guitar Gadgets – GGG offers a large collection of DIY pedal kits. They also offer schematics and wiring diagrams!
Mammoth Electronics – Mammoth Electronics is mostly known for supplying high quality pedal parts to pedal builders, however they also have some awesome pedal kits available on their site!
Build Your Own Clone – BYOC offers a large collection of DIY pedal kits on their site!
Featured image courtesy of Tim Patterson.