This post may contain affiliate links
Unless you have been living under a rock for the last two years, chances are you have heard of the Nebraska-based company, Gear Supply Co., the guitarist's subscription box service that offers a variety of products from strings and straps to picks and cables. The company recently just uncovered their new line of Gear Supply Co. guitar pedals that were created with the help of the wonderful pedal builder, Paul Spears.
This new line of Gear Supply Co. Pedals currently includes a total of four guitar pedal options – which we will go over below. So why did Gear Supply Co. decide to start making guitar pedals? Here's what they have to say.
"Since we started this company 2 years ago, we've been asked nonstop when we're going to begin making guitar pedals. Our goal is to be the one-stop-shop brand for all guitarists, so it's a logical evolution for us. Because we only make high quality products that we ourselves use, we wanted to do it the right way…"
So Let's take a look at the pedals!
The Gear Supply Co. Light Drive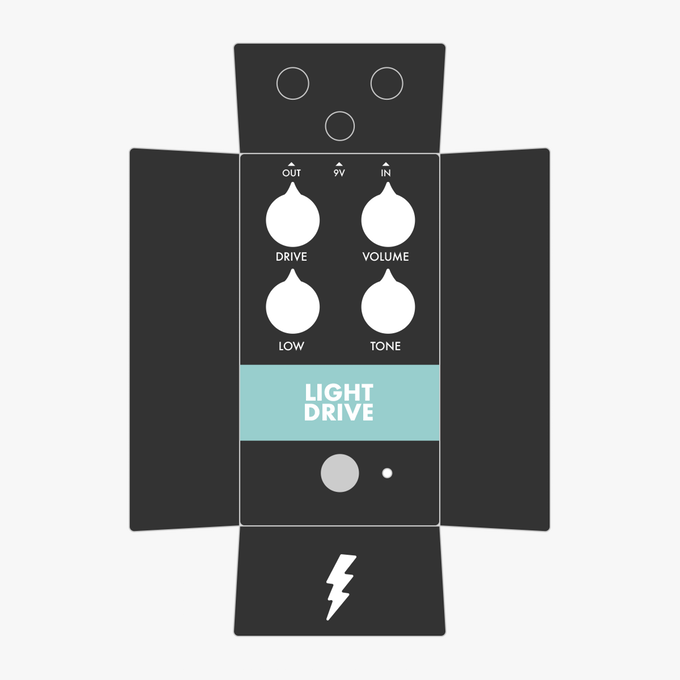 The Light Drive pedal offers a gorgeous, transparent overdrive pedal that has an enormous amount of gain available. This pedal is great option for when you need to get a little extra break up out of your amp. The Gear Supply Co. Light drive also has a Low control pot that adds a tight bottom end to your tone. This pedal sounds great!

The Gear Supply Co. Medium Drive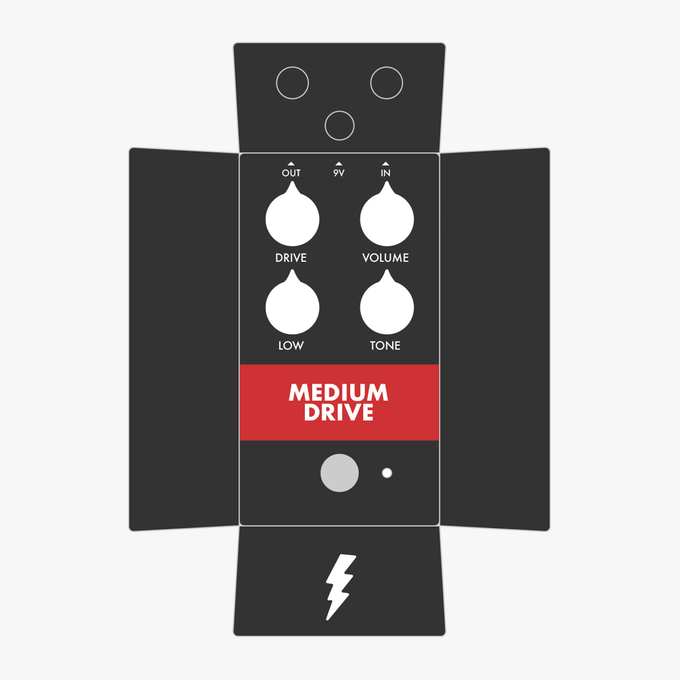 Just as the name assumes, the medium drive offers a fantastic sounding, punchy overdrive option. Depending on where you set the gain pot, this pedal has a setting for just about any guitar player who needs some overdrive in their life. Much like their Light Drive pedal, the Medium Drive also offers an onboard Low control that helps tighten up the bottom end of your signal to ensure your tone stays punchy and cuts through the mix.
The Gear Supply Co. Harmonic Tremolo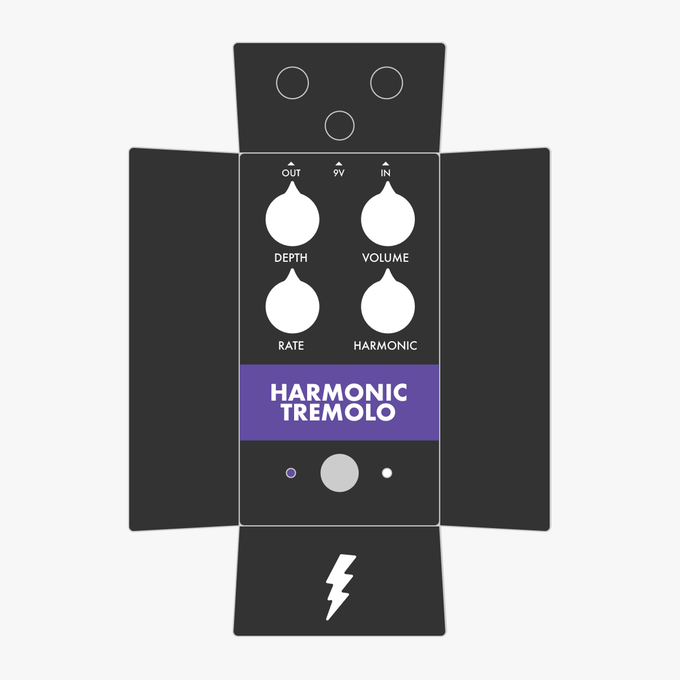 Perhaps the most interesting, and my personal favorite, of the new line of pedals is the Guitar Supply Co. Harmonic Tremolo. This pedal is an fully analog, warm tremolo pedal that strives to be one of the vintage tremolo pedals we all know and love. This pedal has a ton of versatility in terms of tremolo speed, and its Harmonic control knob helps bring in a wonderful tube-like saturation.
The Gear Supply Co. Dynamic Compressor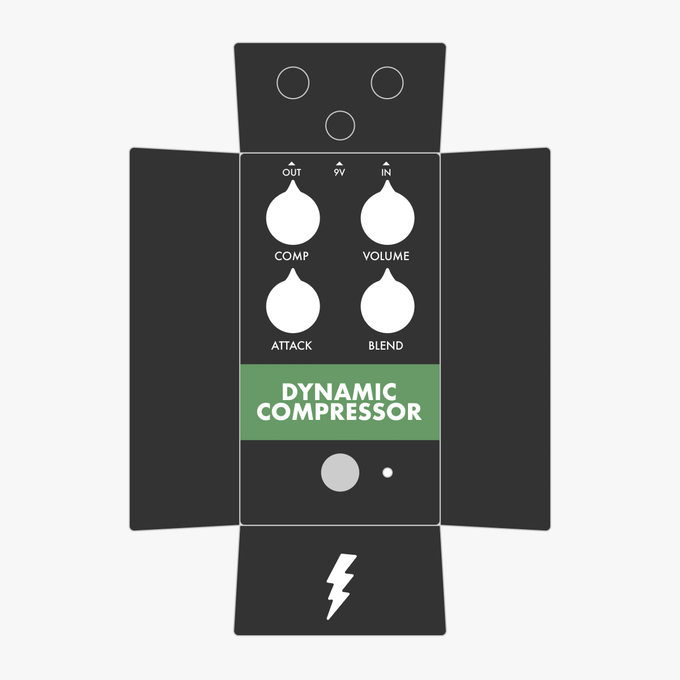 If you need some sustain, then look no further than the Gear Supply Co. Dynamic Compressor pedal. This thing will leave your signal soaring, and sounding beautiful! The wet/dry mix control adds a ton of versatility to this pedal, which Gear Supply Co. calls its ability to add "subtle thickening to squishy, squashy, and spanky" – I'm not entirely sure what that means, but I couldn't agree more.
The Gear Supply Co. Preamp Pedal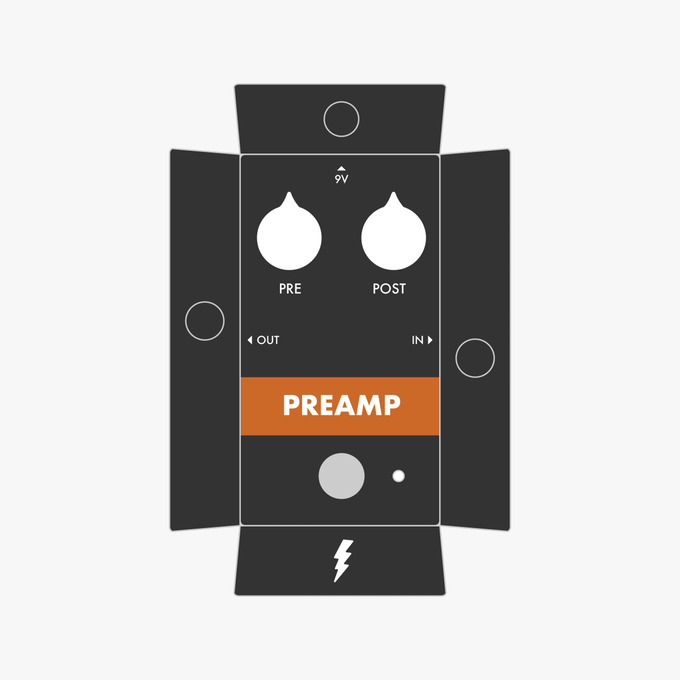 After the initial Kickstarter had been funded, Gear Supply Co. added an additional pedal to the roster – The Preamp. This preamp pedal is a two-knob, harmonic boost pedal that will help fatten up the tone coming from your amp. As we know, many preamp pedals offer a nice, warm, and tube-like saturation to your tone; the Gear Supply Co. Preamp pedal is no different. There is currently no demo video of the Preamp pedal, but based on the demos of the pedals above, the preamp will be a stellar pedal.
More Gear Supply Co. Guitar Pedals Features
Alongside this new line of Gear Supply Co.'s pedals, is a slew of other interesting features. These new pedals all offer clickless soft switching footswitches, buffered bypass, and all of these pedals are designed and built in the USA with high quality components.
Overall, these new pedals from Gear Supply Co. are shaping up to be some fantastic pieces, and we are excited to see these launched!
You can learn more and donate to this project's Kickstarter here!