This post may contain affiliate links
Whether you are into guitar pedals or not, you've probably seen a Line 6 DL4. This iconic (and massive) delay pedal has been widely used across the industry since its release in 1999. And now, the folks over at Line 6 just introduced a highly-anticipated update, the DL4 MKII.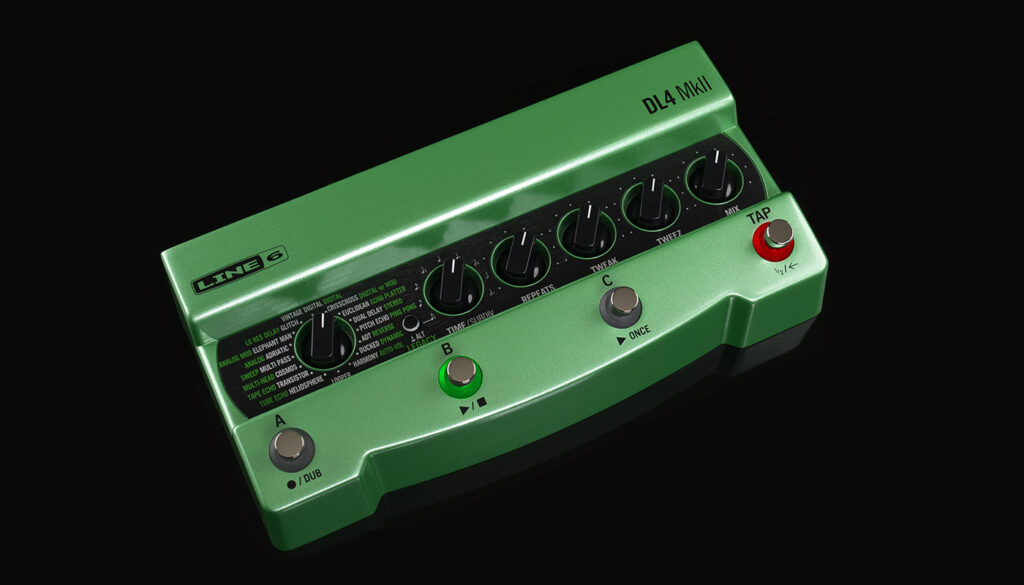 The DL4 MKII includes all of the delay sounds found within the original DL4 Delay Modeler, but they have also added 15 new delay effects (pulled from Line 6's HX-series products), 15 hidden reverb modes, an updated looper mode with up to 240 seconds of record time (even longer if you use an SD card), and XLR input, MIDI In and Out/Thru connectors, and more. All of which is packed into a smaller and lighter package than the original DL4.
WHERE TO BUY THE DL4 MKII
Related: How to add a looper mod to the Line 6 DL4
The DL4 MKII's "Legacy" mode is a faithful recreation of the original DL4 Delay Modeler that we all know and love. And the MKII gives you the ability to switch between the Legacy mode and the MKII mode (including the 15 NEW delay modes) with the press of a button. 
The Line 6 team has packed a ton of awesome features within the DL4 MKII, and they go over a lot of them here in this video:

For more information on the DL4 MKII, head over to the Line 6 website.
WHERE TO BUY THE DL4 MKII