This post may contain affiliate links
If you've been following along, BOSS recently announced the news of their new RE-2 Compact Space Echo pedal. Today, they are back with another incredibly exciting announcement – the RE-202 Space Echo. And it sounds (and looks) incredible.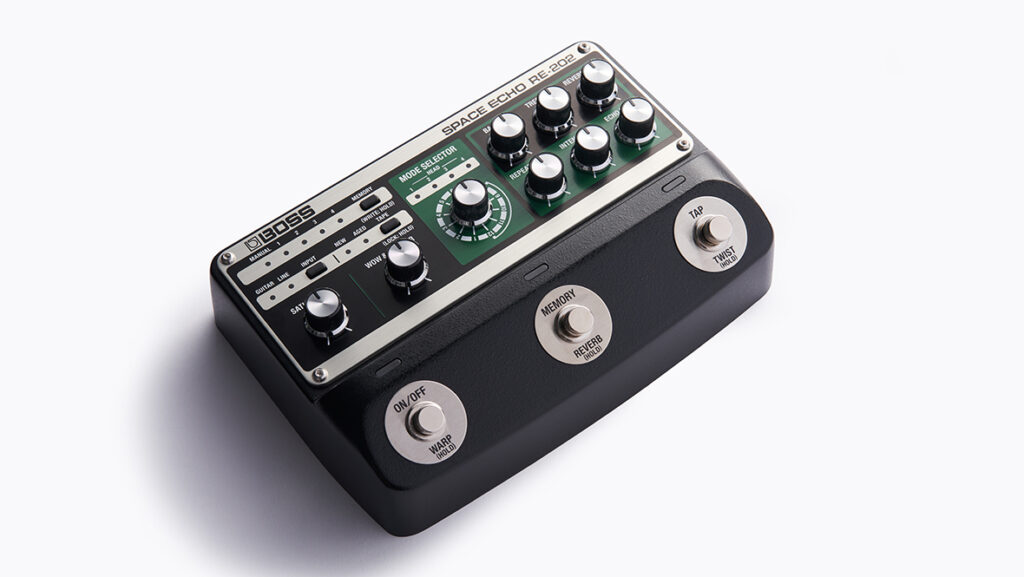 The RE-202 is a faithful recreation of their iconic RE-201 Space Echo unit that is well-known around the world for its distinctive rhythmic and warm tape echo sounds.
WHERE TO BUY THE RE-202 SPACE ECHO
---
The new RE-202 captures all of the sounds and quirks of the original unit, from the magnetic tape and motor properties to the preamp circuit and spring reverb sounds – all packed into a pedalboard-friendly enclosure. 
"With the RE-202, our engineers have fully reproduced all the complex, non-linear behaviors that contribute to the RE-201's immortal character. Everything that influences the sound was carefully examined and recreated with all-new algorithms, including the tape path, record/playback mechanism, motor variations, preamp coloration, tape age, spring reverb character, and more."
But aside from capturing all of the sounds we know and love from the original RE-201 unit, BOSS has given the RE-202 the modern treatment and supplied the pedal with a lot of new features for today's musicians – including MIDI compatibility, presets, 2x more delay time, the ability to change the distance between the tape heads, true stereo inputs & outputs, and more. 
Related: The best delay pedals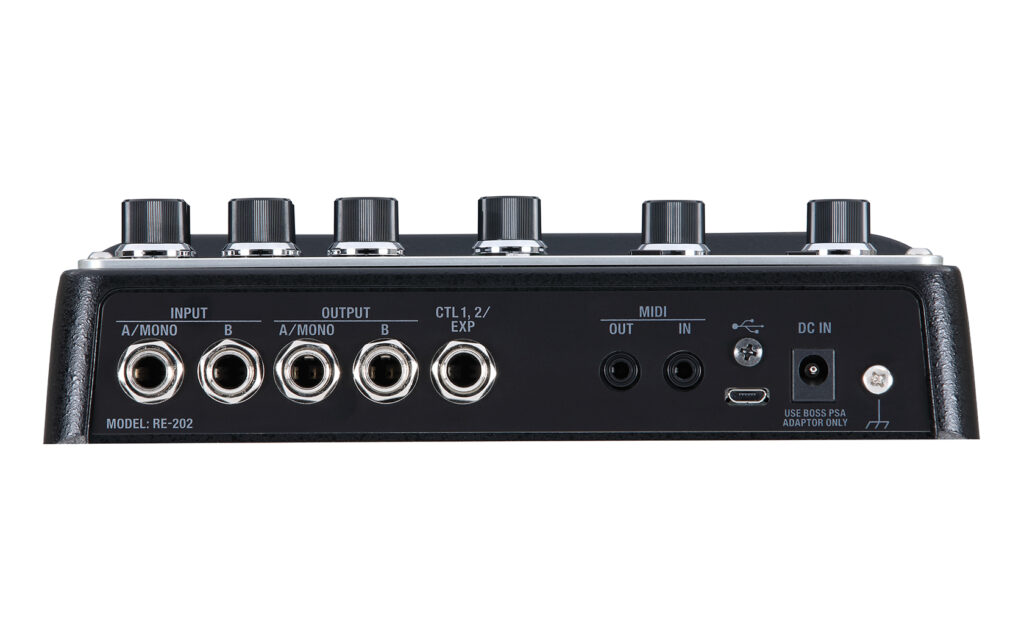 For more information on the BOSS RE-202 Space Echo, head over to the BOSS website.
WHERE TO BUY THE RE-202 SPACE ECHO