When it comes to reverb pedals, there are a plethora of options available. Spring reverb, hall reverb, cathedral reverb, or modulated reverb – you want it? There is a pedal for it. However, the Hall of Fame Mini from TC Electronics captures every aspect of the reverb family in one unit at a fraction of the cost (retails brand new at $99). This pedal is a true bypass reverb monster packed into a tiny enclosure that is designed to occupy a very small amount of space when figuring out how to set up a pedal board.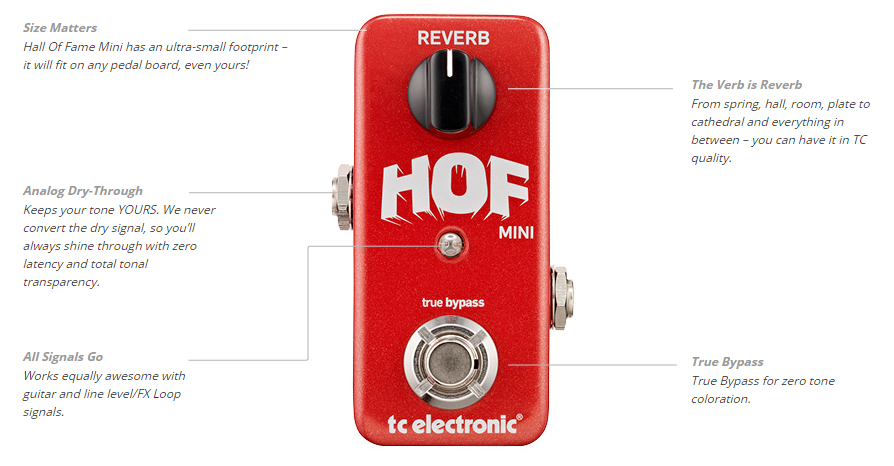 Like other TC Electronics pedals, the "TonePrint" technology in the Hall of Fame Mini reverb pedal allows a player to select various reverb presets and load (or "beam") them directly onto the pedal using the TonePrint app for iOS or Android. Seasoned users can even create their own reverb settings on a computer or tablet – using the TonePrint Editor – and load them onto the HOF Mini Reverb pedal using an included USB cable.
Here is a Hall of Fame Mini Demo from TC Electronics:
Hall of Fame Mini Premade TonePrints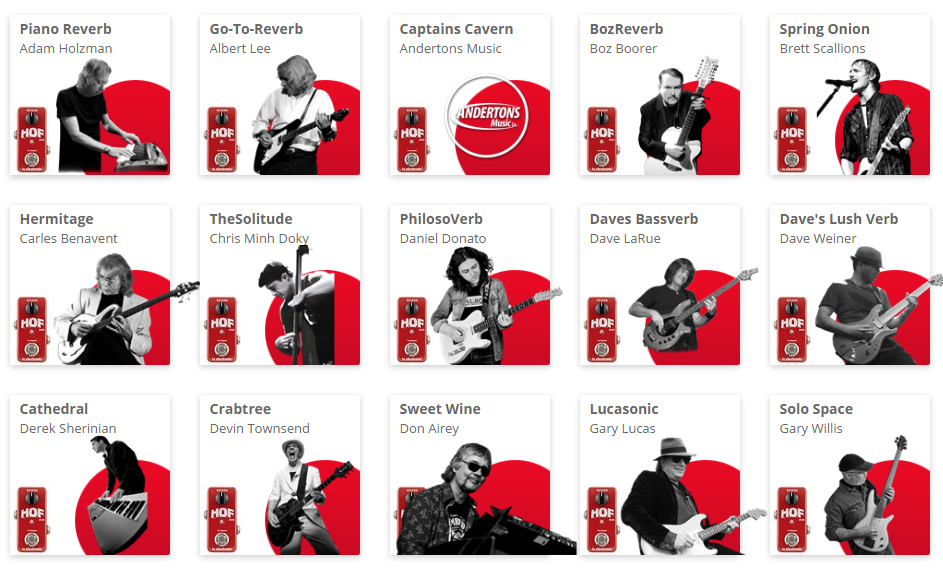 As you can see, the Hall of Fame Mini has a massive amount of premade TonePrint options available. Famed artists such as Steve Vai and Sigur Rós have offered their unique reverb styles to the TonePrint lineup, allowing a player to effortlessly capture the reverb tones of their dreams. Whether you are looking for a short spring reverb to back up your solos, or an infinite-decay reverb to create a massive wall-of-sound, there are options available.
Hall of Fame Mini Custom TonePrint Editor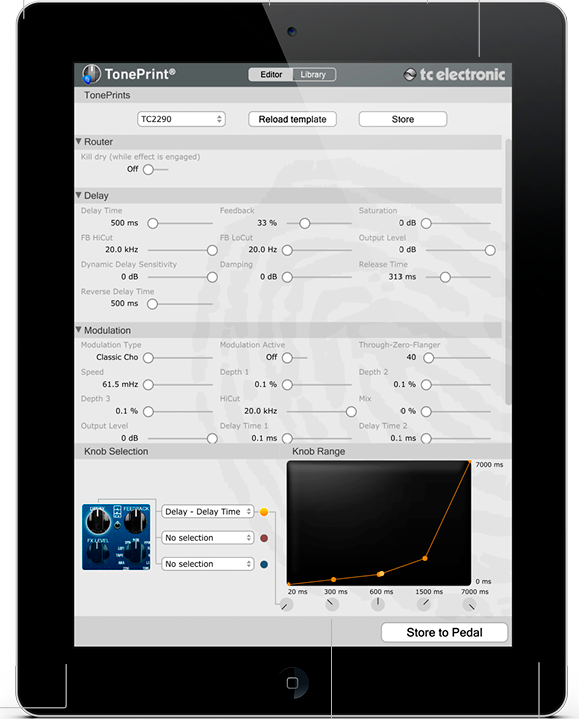 This is where this reverb pedal gets interesting. The Hall of Fame Mini has a massive library of options available in the TonePrint Editor that will allow you to use your computer or tablet to craft the perfect reverb sounds of your liking. Overall, the TonePrint Editor is rather easy to use (it takes a little getting used to at first). Users are able to change nearly every aspect of the Hall of Fame Mini's characteristics using this Editor – from the reverb's decay to the pedal's single knob function. Do you want the knob to control your decay time? How about the modulation speed? Simply select the feature of your choosing and rock out.
Overall Rating of the Hall of Fame Mini
4/5. This pedal is one of the most versatile reverb pedals in my arsenal. With a near-infinite amount of reverb options, the Hall of Fame Mini is a pedal that will never lose its usability. If you are looking for a reverb option, we would definitely suggest checking this pedal out!