This post may contain affiliate links
Playing acoustic guitar is an entirely different world than playing electric guitar. But that doesn't mean an acoustic guitarist can't experiment within the world of guitar pedals. In fact, having acoustic guitar pedals in your setup can greatly benefit your sound.
Because there are so many guitar pedals to choose from, finding the best effects pedal for acoustic guitar can be a difficult task. That is why we have put together this list of our top picks for guitar pedals to use with acoustic guitars. 
The Best Acoustic Guitar Pedals
Fishman Platinum Pro EQ/DI Analog Preamp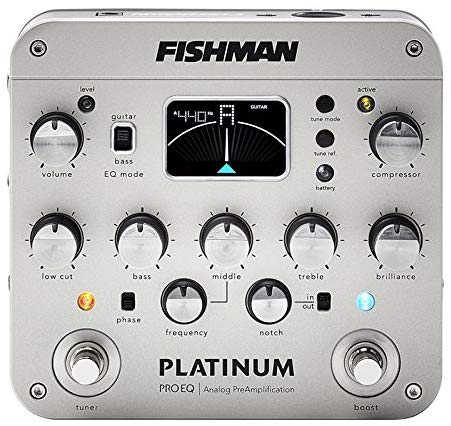 If you're putting together an acoustic guitar pedal board, a preamp pedal is a great place to start. A preamp pedal helps retain the natural, warm acoustic guitar sound that is often lost when running an acoustic guitar into an amplifier. The Fishman Platinum Pro EQ/DI preamp is an incredible choice for this job. With a number of tone-sculpting options onboard, as well as a chromatic tuner, this pedal is a powerful option for your acoustic pedalboard. 
MXR M300 Reverb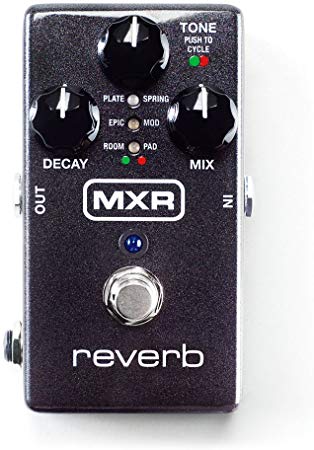 Just like the electric guitar, acoustic guitars can significantly benefit from a little reverb. A reverb pedal will help add a bit of space to your acoustic guitar's sound. The MXR M300 Reverb is a versatile reverb pedal with several options inside of it. Our favorite is using the "mod" setting, which brings in a bit of modulation with the reverb, making a very unique, and interesting sound that you don't hear often from acoustic guitars. 
Boss RV-6 Reverb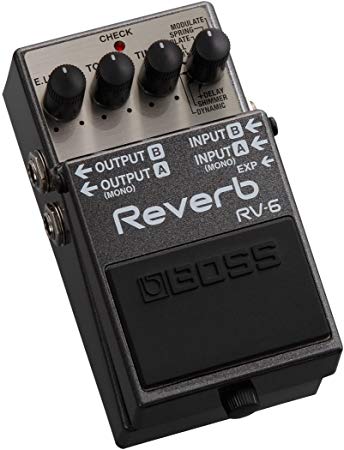 The RV-6 from Boss is a staple in the electric guitar pedal world. However, this pedal can also sound great when used with acoustic guitars. With several reverb types to choose from (like Hall, Shimmer, and Plate) there are a lot of options within this pedal. If you are looking for an affordable reverb pedal for your acoustic guitar pedal board, the RV-6 is a great choice.
EarthQuaker Devices Dispatch Master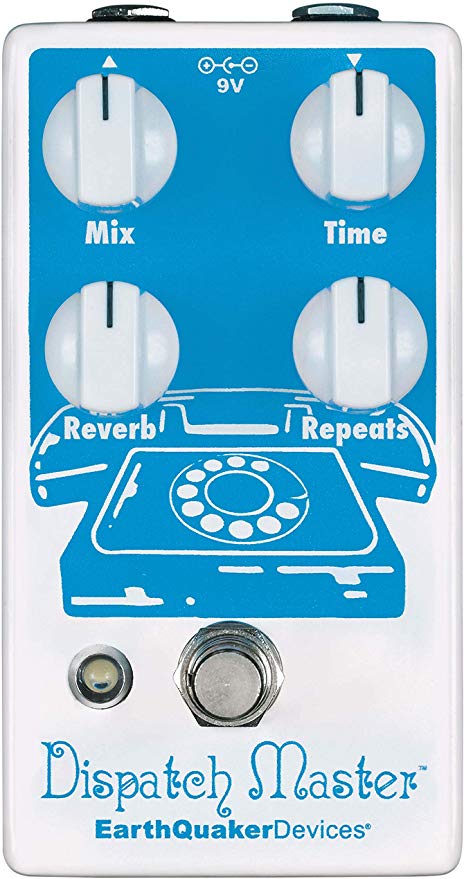 The Dispatch Master is a fantastic choice for an acoustic guitar player because it is both a reverb pedal and a delay pedal – all in one. This pedal can add anything from a subtle bit of character to a full-blown, spaced-out sound to your acoustic rig. 
TC Electronic Flashback Delay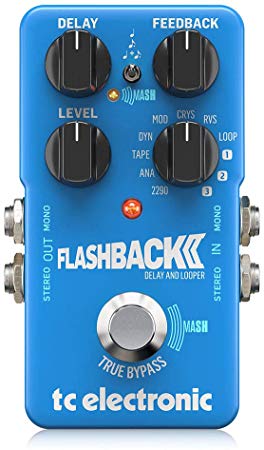 No matter what instrument you play, it can benefit from a delay pedal. And acoustic guitars are no different. The TC Electronic Flashback Delay is a great choice for acoustic guitarists because it sounds great as a delay, but also offers an onboard looper function – allowing you to layer short sections of your songs.
TC Electronic Ditto Looper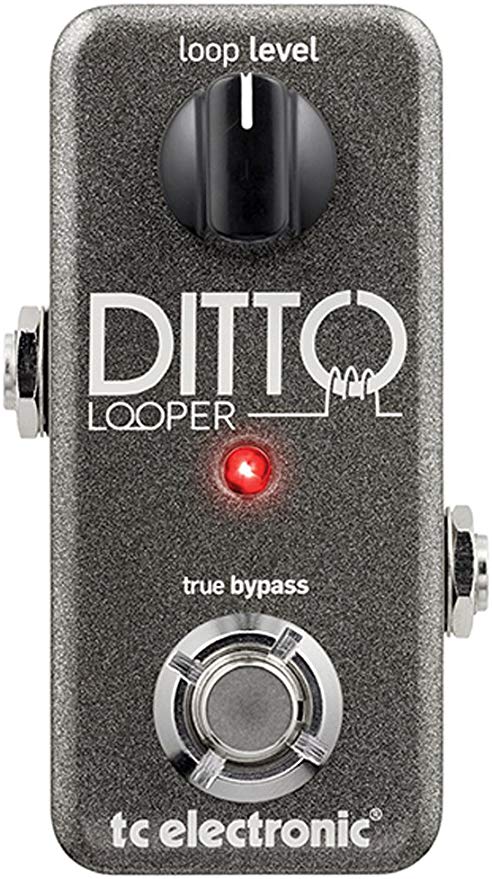 The Ditto Looper is a great, affordable option for an acoustic guitar player's pedal board. The Ditto Looper allows you to record and play back up to five minutes of your guitar playing, allowing you to add layers to your music. This can be a great option for a solo acoustic artist. 
Korg Tuner Pedal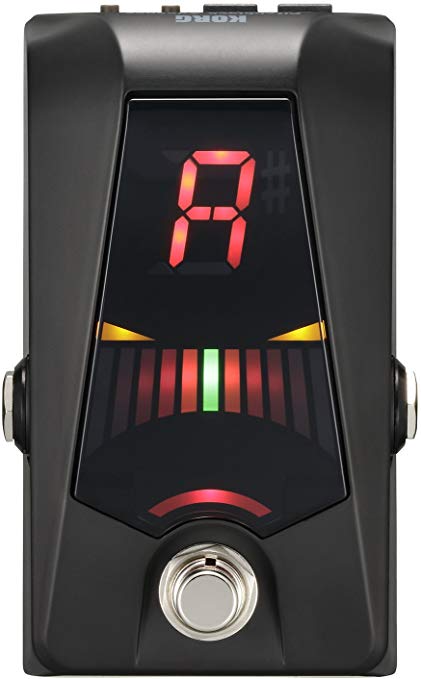 When building an acoustic guitar pedal board, a tuner is a must-have. Say goodbye to that clip on tuner! The Korg Tuner pedal is a personal favorite of ours, so we added it to this list. It has a large display, making it easy to see on large stages or playing outdoors. 
DigiTech Trio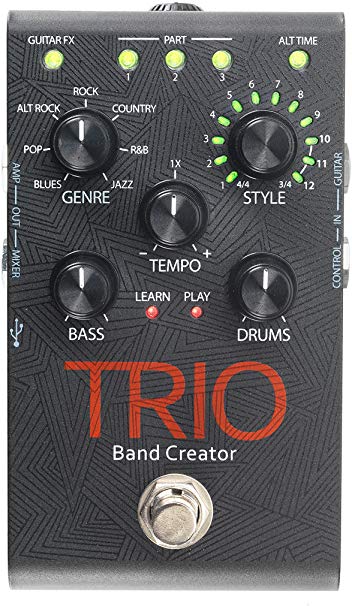 The DigiTech Trio is a "band creator" pedal. Meaning it listens to your guitar playing and creates a drum and bass part to match your song. This can be a gamechanger for an acoustic artist. With several genre styles to choose from, the Trio is a fantastic choice for any solo acoustic artists.
What Else Will You Need to Use Guitar Pedals With An Acoustic Guitar?
Of course, in order to use these effect pedals with an acoustic guitar, you will need to have an amplifier – and the ability to plug your acoustic guitar into the amplifier. Here is everything you need to get started:
Seymour Duncan Woody HC Pickup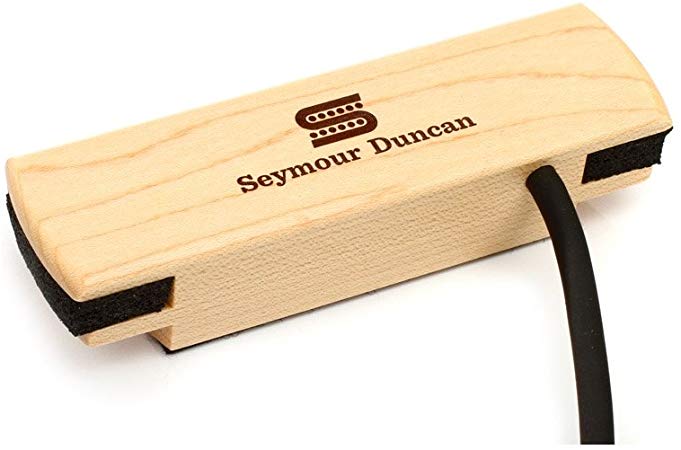 If you don't own an acoustic-electric guitar, you will need to get an external pickup to be able to plug it into an amplifier. This soundhole pickup can be easily installed in the soundhole of your acoustic guitar, allowing you to plug it into an amplifier.
Fender Acoustasonic Amplifier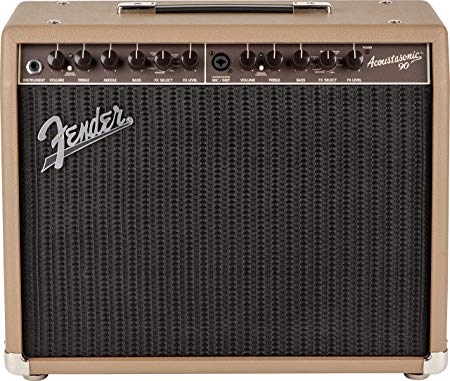 There are many acoustic guitar amps available, so it is great to do your own shopping to make sure you're getting what you need. However, the Fender Acoustasonic is a great, affordable amp for any acoustic guitar player. With 90 Watts on boards, the Acoustasonic is powerful enough for any guitarist. 
Images courtesy of Amazon.