This post may contain affiliate links
A fresh look for these classic Boss pedals!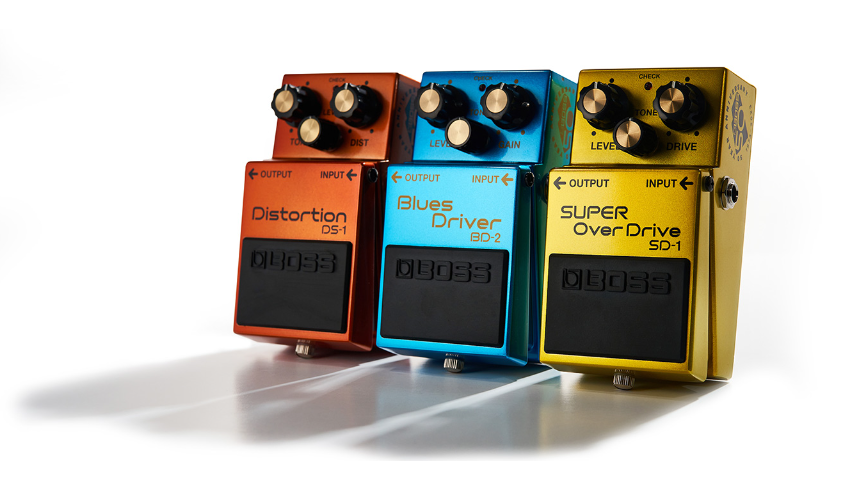 To celebrate their 50th anniversary, BOSS has revealed three limited edition compact pedals of some of their most coveted guitar pedal circuits – the DS-1 Distortion(DS-1-B50A), the BD-2 Blues Driver (BD-2-B50A), and the SD-1 Super Overdrive (SD-1-B50A).
These limited edition pedals feature a unique metallic paint job, the classic silver thumb screw, a commemorative 50-year anniversary emblem, and unique 50th-anniversary packaging.
The BOSS DS-1-B50A, SD-1-B50A, and the BD-2-B50A are available now in a very limited number with just 7,000 units worldwide!
Boss DS-1 Distortion
Originally released in 1978, the DS-1 has made a name for itself as a widely-used, classic distortion.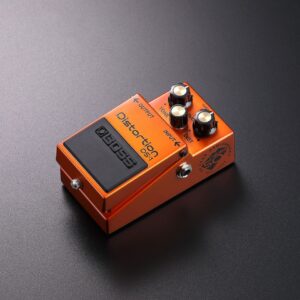 Boss BD-2 Blues Driver
The BD-2 is an extremely versatile overdrive pedal that offers anything from subtle to full-on overdrive.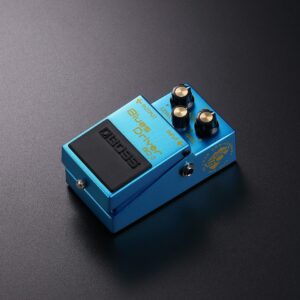 Boss SD-1 Super Overdrive
Since 1981, the SD-1 Super Overdrive has been a go-to choice for those looking for a reliable, versatile overdrive pedal.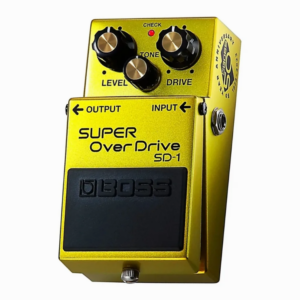 Head over to the Boss website to learn more!