This post may contain affiliate links
After much anticipation, it's finally here!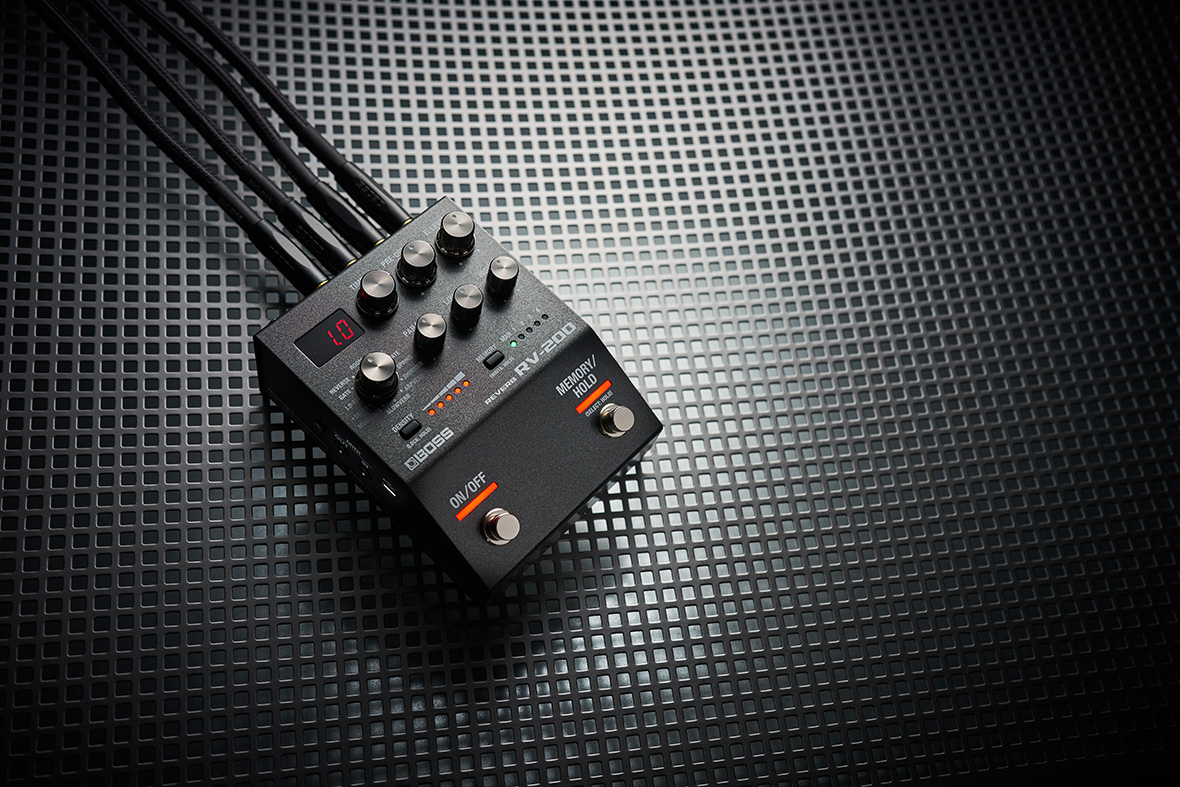 The RV series reverb pedals from Boss are fantastic reverb pedals. A while back, we saw the release of the massive RV-500 reverb, and finally, we have the much-awaited RV-200.
WHERE TO BUY
If you're familiar with Boss' 200 series pedals, you'll know that Boss packs a ton of features into a smaller, pedalboard-friendly, two-footswitch box. And the RV-200 is no different.
Boss has packed 12 high-quality reverb modes into the RV-200 (including a brand-new reverb mode – ArpVerb).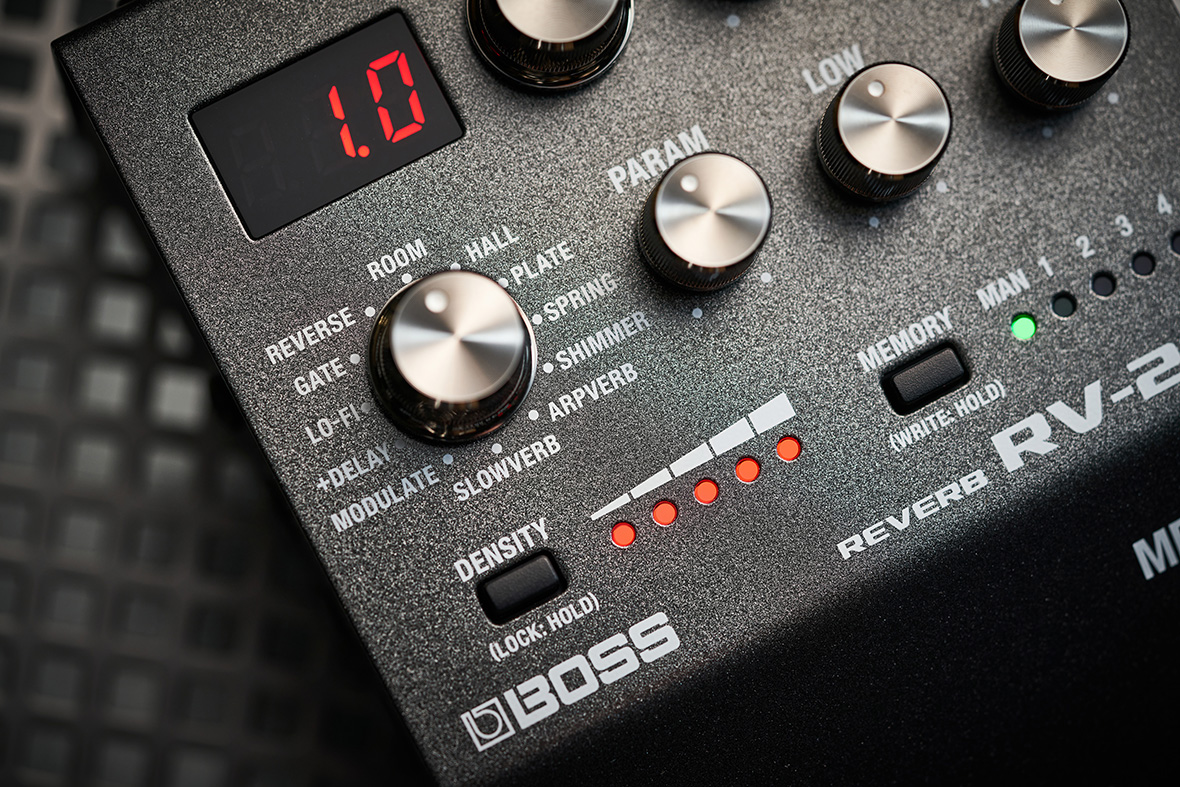 Here is the full list of the RV-200's Reverb Modes:
Room
Hall
Plate
Spring
Shimmer
ArpVerb
SlowVerb
Modulate
+Delay
Lo-Fi
Gate
Reverse
Each mode can be altered using the various knobs on the front of the pedal, including Time, Pre-Delay, Effect Level, Parameter, and Low and High filter controls. Boss has also added a Density control to adjust the sound further.
The RV-200 also has expression and MIDI compatibility and up to 127 preset slots for storing custom reverb sounds.
Head over to the Boss website to learn more or buy it now on Reverb.