This post may contain affiliate links
"The Germanium Filter is our love letter to sticking a pencil through your speaker."
Death By Audio just announced the release of their latest pedal, The Germanium Filter.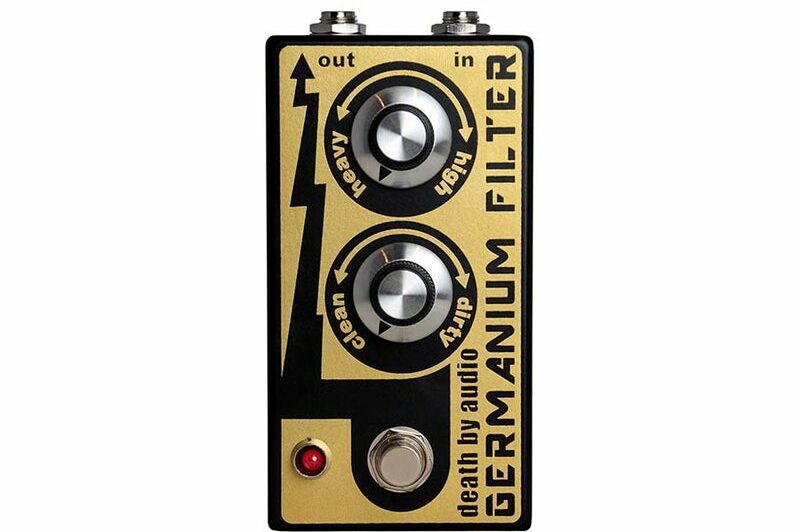 At its base, the Germanium Filter is a drive pedal that utilizes obsolete germanium transistors to offer a range of drive tones from a dirty boost and overdrive to distortion and full-blown fuzz. That sound is then fed into a Death By Audio-style filter that allows you to shape its frequencies from extremely low lows to shrieking highs and everything in between. 
The Germanium Filter has an easy-to-use set of controls:
Filter Control (Heavy/High): Controls the filter's frequency response. 
Gain Control (Clean/Dirty): Increases the amount of gain – from mild overdrive to heavy fuzz. 
Volume (internal): There is an internal control that allows you to set the output volume of the pedal.
For more information on the Germanium Filter, head over to the Death By Audio website.