This post may contain affiliate links
Walrus Audio has just announced their latest addition to their MAKO Series pedals: The M1 High-Fidelity Modulation Machine. It is available for preorder today and is scheduled to ship in mid-February 2022.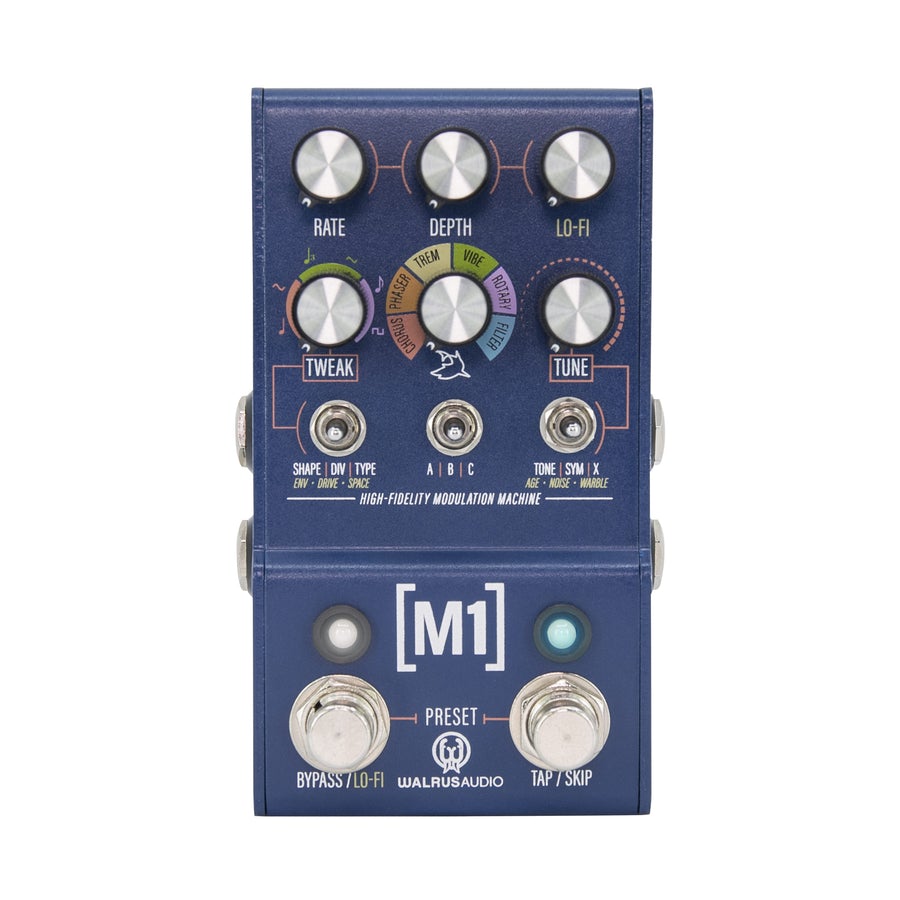 With a similar form factor to their D1 High-Fidelity Delay, the R1 High-Fidelity Stereo Reverb, and the ACS1 Amp and Cab Simulator, the new M1 packs 6 different studio-quality modulation effects – each with three separate modes – into a pedalboard-friendly enclosure.
Here's a look at the modulation effects available within the M1 Modulation Machine:
Chorus

Traditional Chorus

Dual Chorus

Tri-Chorus

Phaser

2 Stage Phaser

4 Stage Phaser

Univibe

Tremolo

Traditional Tremolo

Harmonic Tremolo

Pattern Tremolo

Vibrato

Traditional Vibrato

Vinyl Vibrato

Tape Vibrato

Rotary

Traditional Leslie Speaker Rotary

Horn Spin, Drum Sound

Drum Spin, Horn Sound

Filter

Lowpass Filter

Highpass Filter

Bandpass Filter
The knobs on the front of the pedal, including a dedicated 'lo-fi' knob, allow you to tweak and tune the modulation effects to your liking – which you can then save to one of the nine preset slots within the M1.
The M1 Modulation Machine also features multiple input and output configurations, including:
Mono In/Mono Out
Mono In/Stereo Out
Stereo In/Stereo Out
This looks to be a one-stop-shop for anyone looking to add high-quality modulation effects to their sound.
For more information on the M1 Modulation Machine or to preorder, head over to the Walrus Audio website.