Does it Doom? Just dropped their latest pedal offering – The Doomsaw.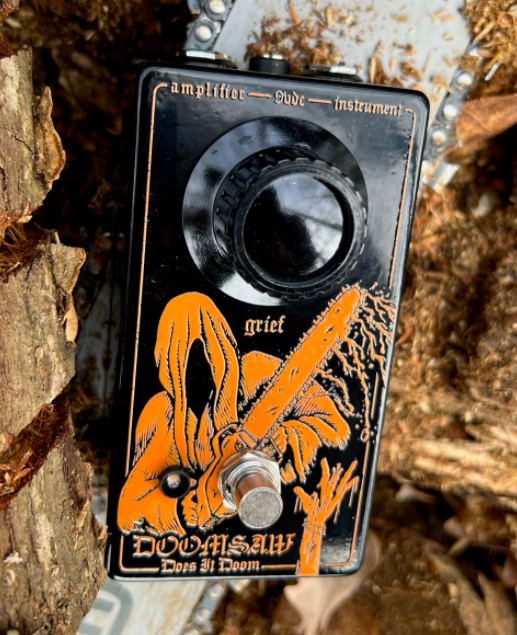 Designed in collaboration with Nick Williams of Dunwich Amplification, The Doomsaw is a simple, but gnarly, one-knob distortion pedal that is made to replicate the sound of a dimed Boss HM-2 Heavy Metal Distortion for that classic Swedish death metal chainsaw tone. 
However, Does it Doom? Have tweaked the EQ a bit in order to bring in more low-end frequencies, focus the mid-range frequencies, and tame down a bit of the highs. The result? A crushing HM-2 inspired distortion pedal that is tailored for the down-tuned guitars and basses found across the sludge and doom genre. 
Here's Steve from Does it Doom? With a bit more information on the Doomsaw:
The "Grief" knob on the front of the Doomsaw controls the amount of distortion. Crank it up and get a gnarly chainsaw distortion, or dial it back and use the Doomsaw's EQ in combination with your favorite fuzz/distortion pedals or high gain amplifier. 
For more information on the Doomsaw from Does it Doom? Head over to the Does it Doom? website.