This post may contain affiliate links
The Germany-based pedal company, JPTR FX, just released their latest pedal – the Katastrophe Sludgefest Dominator.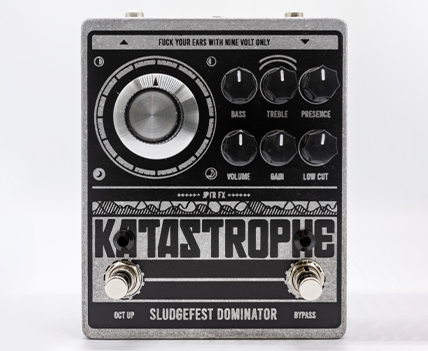 When building the Katastrophe, the JPTR FX crew set out to create a pedal that could capture the sound of a highly modified British full-stack amplifier – but with a more versatile EQ section that will work well with a variety of clean or dirty amplifiers. 
Related: The best "amp in a box" pedals
But in true JPTR FX fashion, they've completely overshot their goal – making an articulate, amp-like distortion pedal that is packed inside and out with different knobs and controls to shape your tone. Oh… and they added an analog octave-up function into it too. 
On the front of the pedal, you have a pretty standard set of controls that you would see on the front of an amplifier: Volume, Gain, Bass, Treble, Presence, and a low cut knob that can take the pedal from heavy, chugging distortion to full-on doom distortion.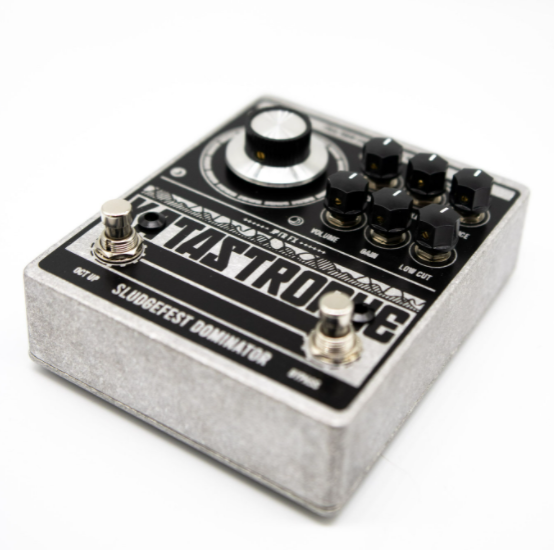 The analog octave up can be turned on and off using the "Oct Up" footswitch found on the front of the pedal. 
And if that is not enough control for you, the Katastrophe also has three internal controls to further tweak your sound. 
Internal High Cut Switches – Allow you to further adjust your high frequencies.
Internal Boost Controls – Allow you to boost the low-end and dry signal independently or in parallel. A nice feature for low-end lovers and bass players.
Internal Post-Gain Control – This allows you to adjust the Katastrophe to cater to whatever pickups are in your guitar – which can help the pedal work with noisy or higher output pickups.
For more details on the Katastrophe, head over to the JPTR FX website to learn more.