This post may contain affiliate links
You can make a pedalboard out of almost anything. 
Since starting Pedal Haven, I've seen beautifully hand-crafted wooden pedalboards to people using old skateboard decks as a makeshift pedalboard – and everything in between. 
But you can never go wrong with a good old-fashioned flat pedalboard. 
And the folks at G.O.M.C. cases have mastered exactly that with their line of Flat Pedalboards.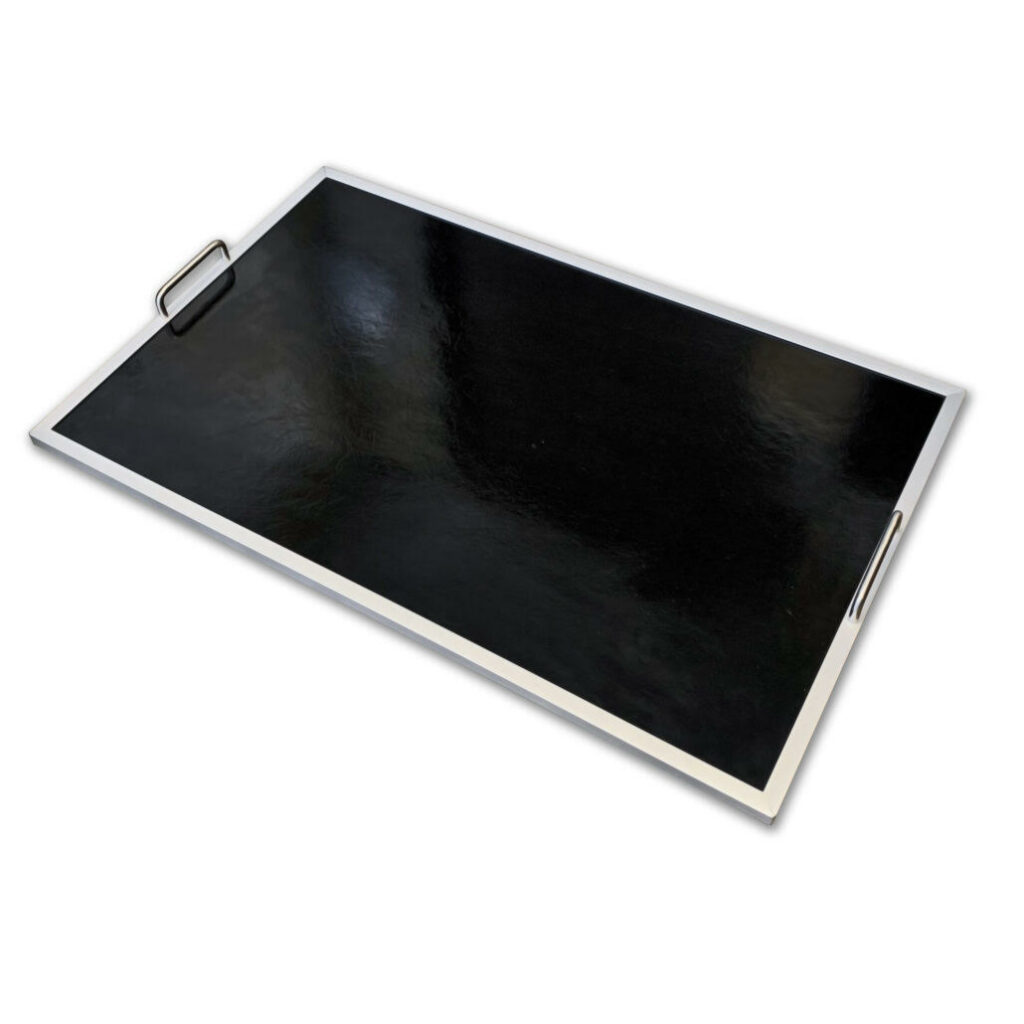 Whether you need a mini-board to outfit with a few pedals or a massive pedalboard to fit your entire pedal collection onto, you can do that using their custom, made-to-order sizing options. If you head over to their website you can find a tool that allows you to input your specific height and width needs for your pedalboard. Once you have done that, it will give you an exact price on what it will cost to make. And once you've picked out your size, you can then choose whether or not you want it in black, red, or blue.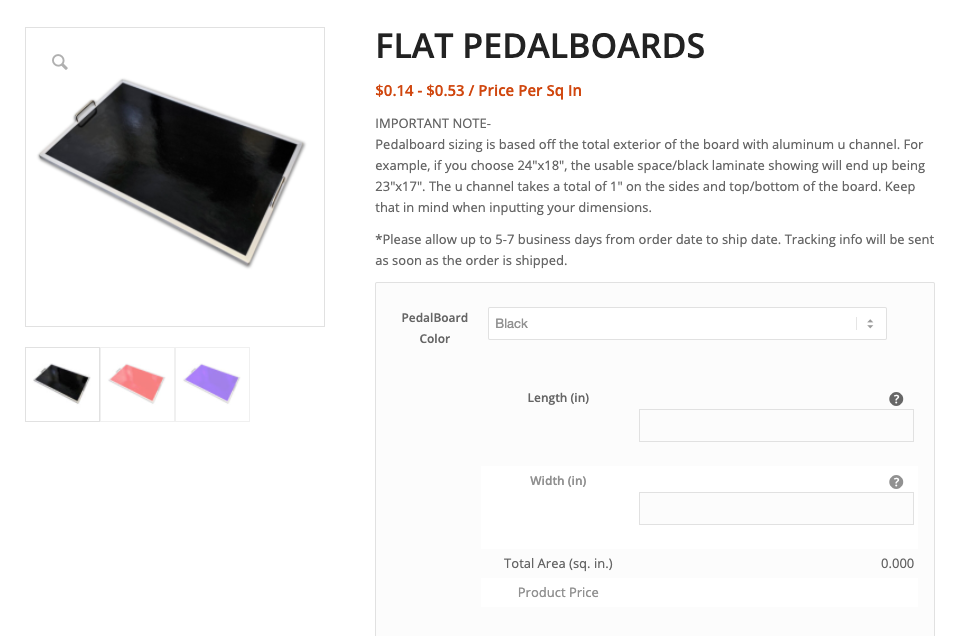 The Build
Each pedalboard is made from a sturdy sheet of 3/8″ fiberglass and is outfitted with an aluminum border, two carrying handles, and rubber feet on the bottom. From my time with this board so far, I've found that it is extremely durable and would make a great pedalboard for use in your home, studio, or even on the road! 
G.O.M.C. is also able to make cases for these pedalboards. Which is a great option for people who are touring or just regularly transporting their pedalboard. 
One downside with these pedalboards, as with any flat pedalboard, is that it's hard to keep all of your patch and power cables neat and tidy on top of the board. However, it is not impossible! In fact, here are a few photos that G.O.M.C. shared that show how neat these pedalboards can look (with a little patience and planning):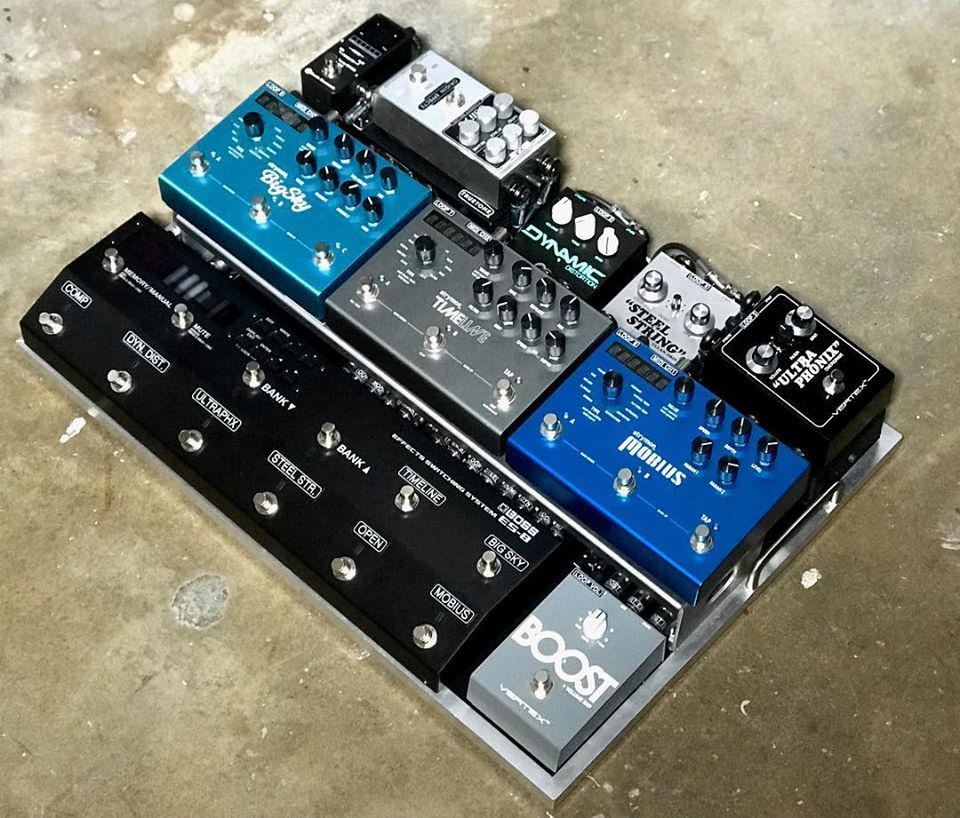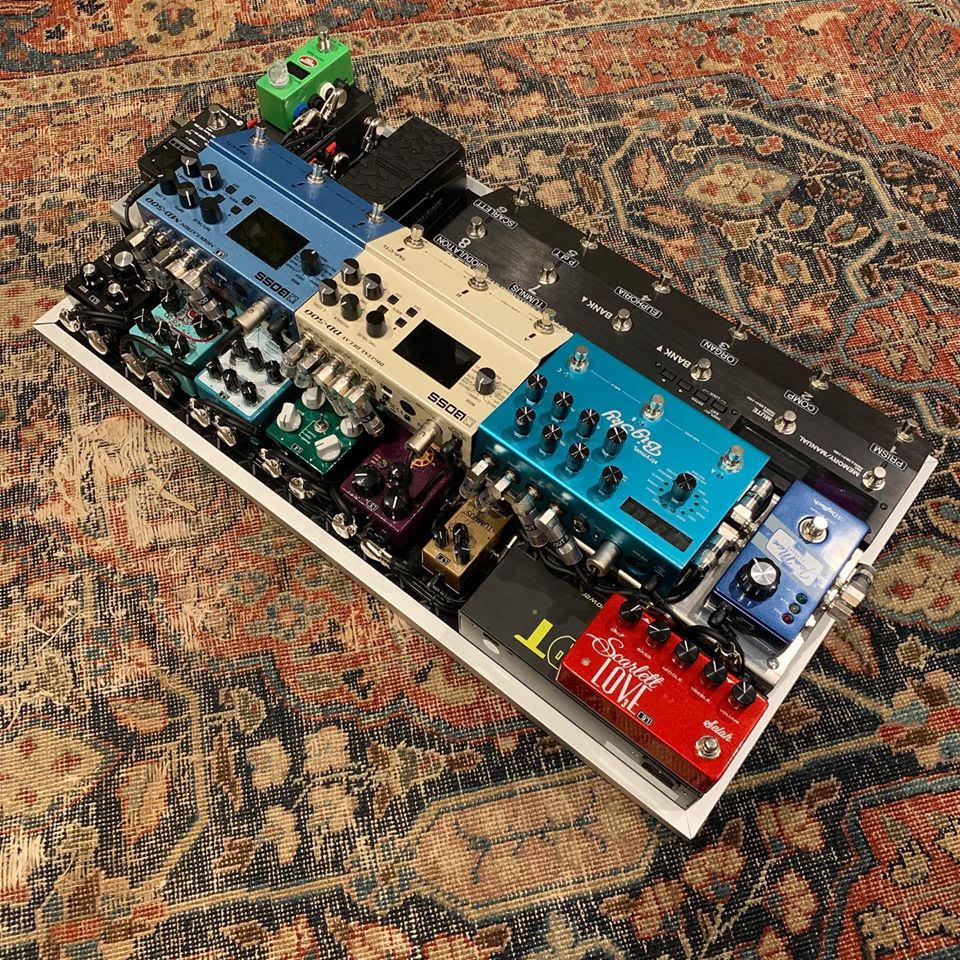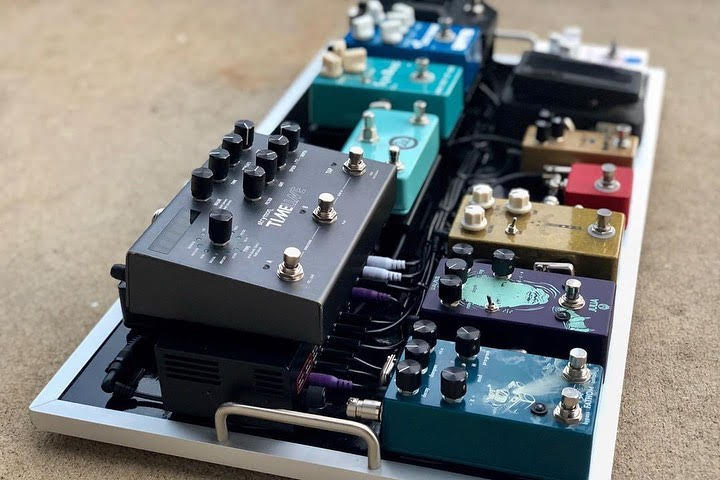 Overall, these Flat Pedalboards from G.O.M.C. are a great deal for anybody looking for a new board. They are priced really well when compared to similar pedalboards, and their ability to create custom-sized products is a massive plus for anybody looking for a specifically sized pedalboard! 
G.O.M.C. Cases also offer a number of different types of road cases for guitars, drums, amps, and more! Go check them out!