In the blues world, you may often hear the term, "less is more". Sometimes all you need in your blues guitar rig is a beautiful guitar and a nice tube amp. However, having a few guitar pedals in your blues guitar rig can really help improve your sound – whether you're practicing or playing a gig!
With that we ask….
What are the best guitar pedals for blues guitar players?
Ibanez TS-808 Tube Screamer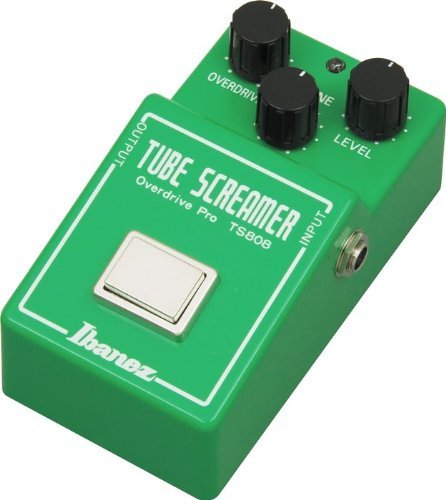 This list wouldn't be complete without mentioning the Ibanez Tube Screamer, so we thought it would be best to put it first. A Tube Screamer does exactly what the name intends, it helps boost your guitar signal – causing your tubes to work a bit harder, which creates amazing overdriven tones. Perfect for ripping a blues solo!
The Ibanez TS-808 is a widely used tube screamer pedal that was brought into popularity by no one other than Stevie Ray Vaughan. Everyone wants to sound like the legendary SRV, and the TS-808 is a great starting place! Known for its mid-boosting tonal capabilities, this pedal is truly an amazing pedal for beginner or experienced blues guitar players alike!
TC Electronic Hall of Fame 2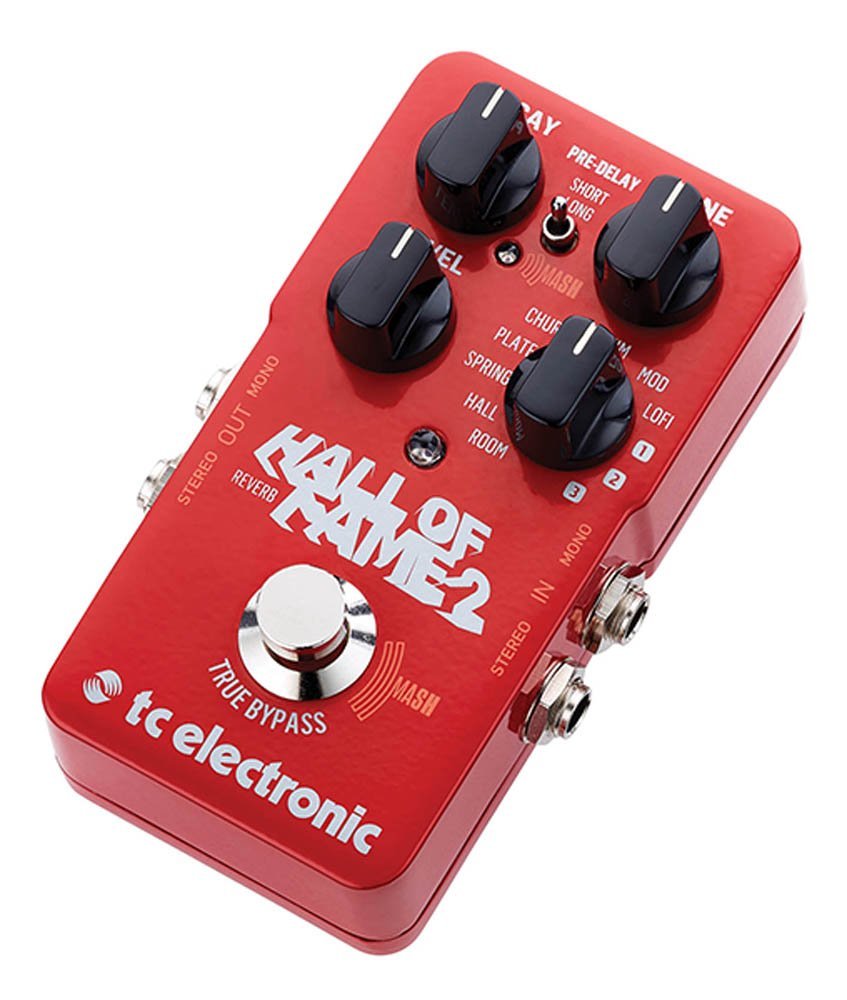 As you begin nailing down some tough bluesy solos, you may find that your in-amplifier reverb may not be cutting it. Sometimes you need a bit more reverb to fill the spaces and bring your solos to life. A reverb pedal is the obvious answer for this need!
One of our favorite reverb pedals is the TC Electronic Hall of Fame 2 reverb pedal. We recommend this pedal, because it has so many reverb options available. Whether you need a subtle hint of reverb, or you need a vast and lush reverb – the TC Electronic Hall of Fame 2 has just about everything you need. The Hall of Fame 2 also has TC Electronics famous Tone Print capabilities, meaning you can download your favorite blues guitar players' reverb presets straight into the pedal using a smart phone or computer!
Boss BD-2 Blues Driver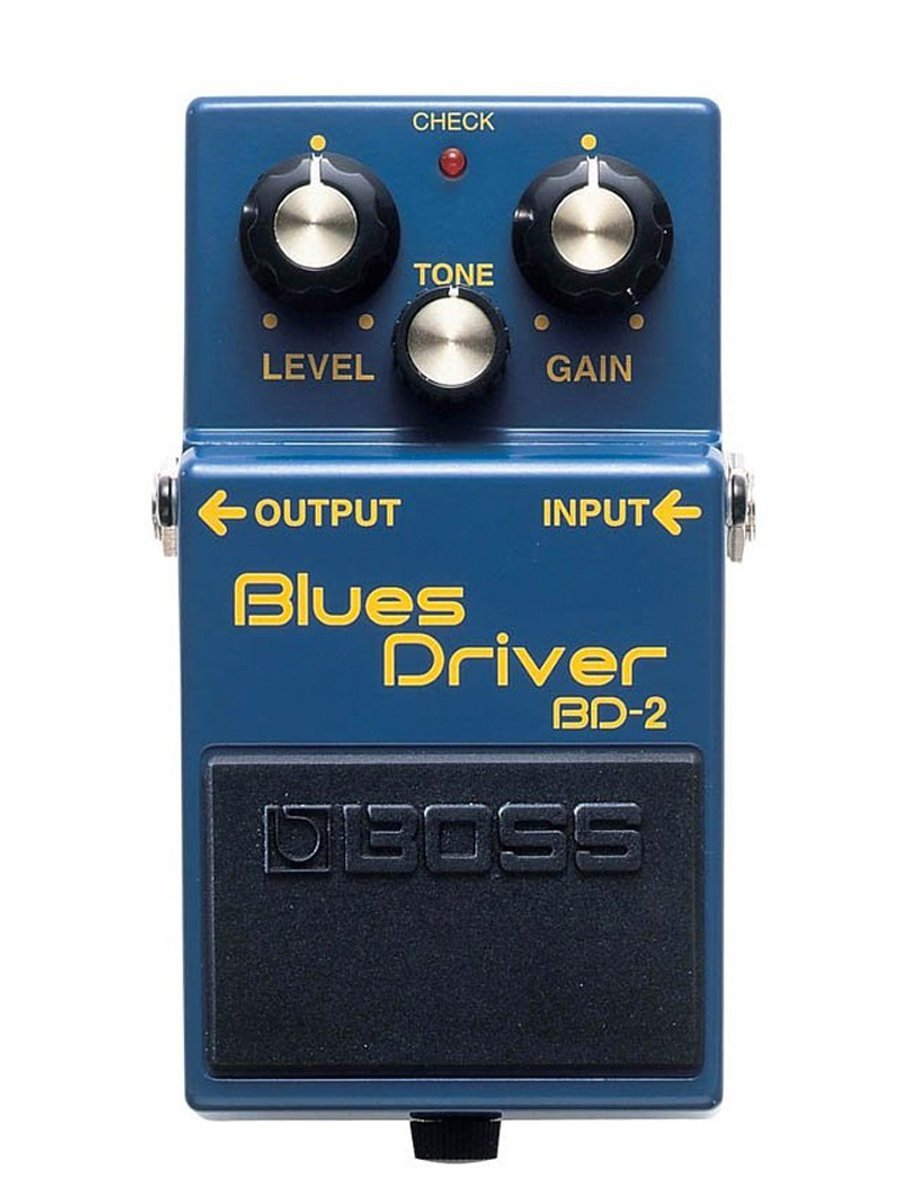 If you're needing a bit more grit in your tone, an overdrive is a great way to achieve that rather quickly. An overdrive really helps bring out the creamy and crunchy tones that we all know and love from blues guitarists. Overdrive is a staple for any guitar player!
The Boss BD-2 is a rather affordable pedal when it comes to overdrives, plus it was made to replicate some of our favorite warm overdriven tube amps that came to light with the uprising of blues music. If you're looking for a great guitar pedal for blues music, this is definitely something to check out!
MXR Carbon Copy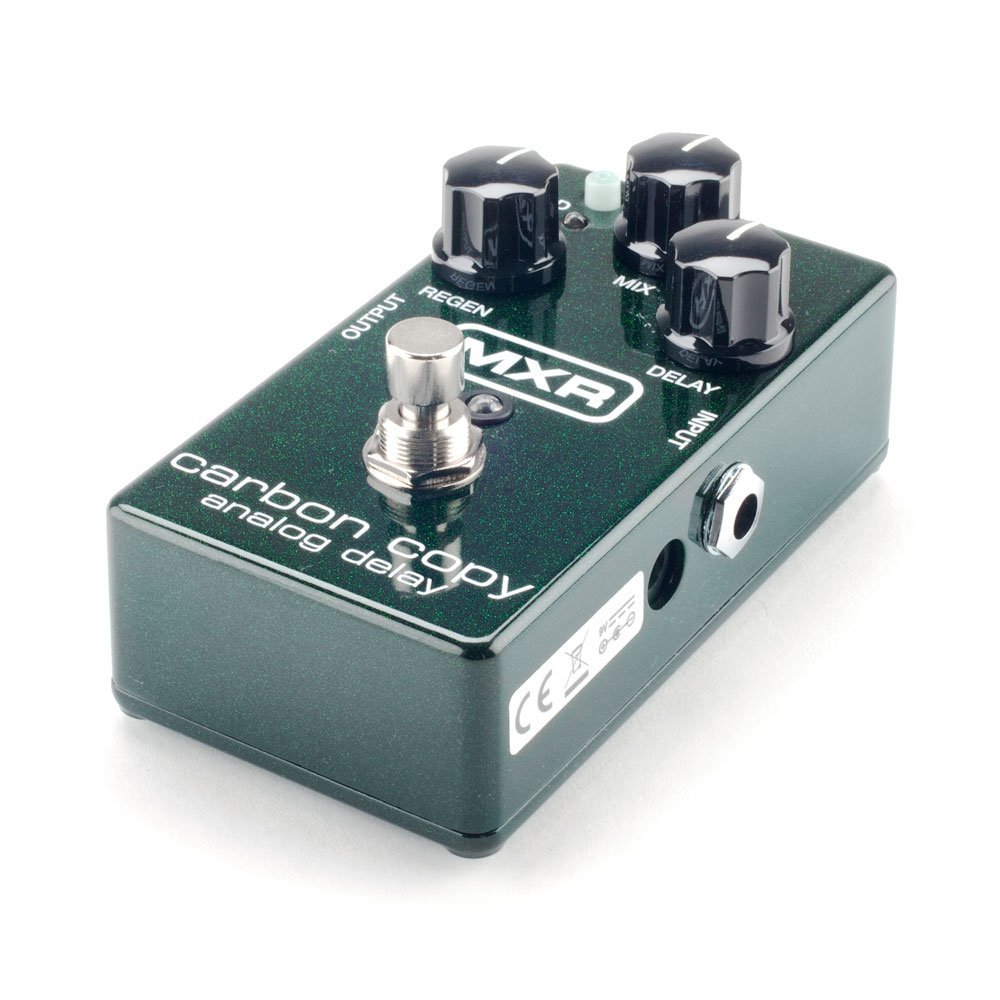 Much like reverb pedals, a delay pedal can be an amazing tool in a blues guitar player's pedal arsenal! Incorporating just a bit of delay into a solo can really help change the feeling of a song.
The MXR Carbon Copy is an outstanding delay pedal for a blues guitarist! This pedal is capable of creating tight slap-back delay sounds, or drawn-out delay tones. Plus, the Carbon Copy has an optional modulation option that adds just a bit of modulation to your repeats – a great tool for livening up your gigs! The Carbon Copy also uses old-school bucket brigade technology, so it is sure to create warm, rich, and blues-friendly tones.
ZVEX Fuzz Factory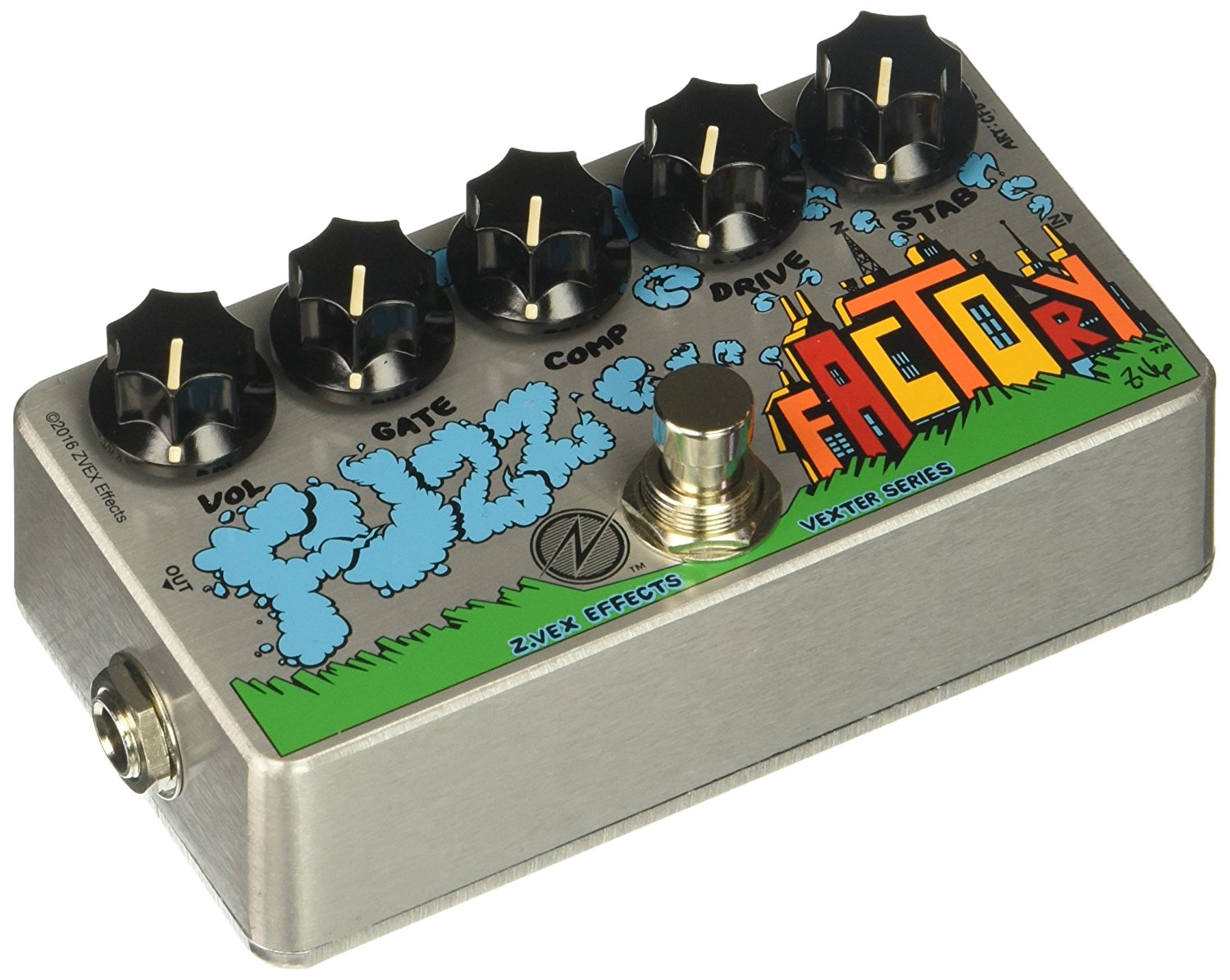 Sometimes overdrive is not enough when you want to play a driving blues solo. Sometimes you really need to let your emotions scream out through your guitar amp, and a fuzz pedal is just the right tool for the job.
The ZVEX Fuzz Factory is a 60s-inspired fuzz pedal that has a ton of tonal options on board! Its two germanium transistors work hard to provide a truly amazing fuzzed out tone, which will leave your amp screaming! If you do not currently have a fuzz pedal in your blues guitar rig, we would highly suggest picking one up!
Of course, there are a near-endless supply of guitar pedal companies and manufacturers out in the world today, so it is important for you, as an individual, to research what pedals your blues guitar playing may benefit from – but the pedals above are definitely a great starting point! Once you bring a few pedals into your blues guitar rig, check out our pedal tips for blues guitar players!