This post may contain affiliate links
As you start to put your pedalboard together, there comes a time when you start asking things like:

"Should I buy another reverb pedal?"
And while the answer is almost always (in my opinion) "Yes", I thought I would run through some of the pros and cons of having multiple reverb pedals on your pedalboard and recommend a few reverb pedals for you to check out.
The Benefits of Having Multiple Reverb Pedals
One of the main benefits of adding a second reverb pedal to your pedalboard is just having the option to add another flavor of reverb to your sound. 
Perhaps your current reverb pedal provides a nice, subtle reverb but you would love to have the ability to also create lush, washed-out soundscapes. In that case, picking up a Walrus Audio Slo or an Earthquaker Devices Afterneath would be a good choice for you. 

Another scenario you might run into where adding another reverb pedal to your board is the exact opposite. 
Perhaps your current reverb pedal is great for creating big, ambient reverb textures, but you're wishing you could have a reverb pedal that is more subtle to just add a bit of character to your tone. If that's the case, definitely check out pedals like the TC Electronics Hall of Fame or the Context from Red Panda.
Either way, having another reverb pedal on your pedalboard is almost always a good idea! And hey… you can never have too many pedals, right? 
The Problem With Having Multiple Reverb Pedals
The only real issue I've had with having multiple reverb pedals on a pedalboard is just the fact that they take up space that could be used for something else. So it is important to think about your current pedalboard setup and ask yourself if it is really necessary. 
In my experience, the benefits of having a second reverb pedal on my board almost always outweigh the cons. And you can always just get a bigger pedalboard. 🙂


If you don't think you can sacrifice the space on your pedalboard to accommodate another reverb pedal, then it would be worthwhile to look into upgrading your reverb pedal to one that can suit all of your needs.
Here Are Some of the Top Reverb Pedals to Consider
If you need help looking for a new reverb pedal, here is a list of the top 8 reverb pedals that were featured on the Pedal Haven Instagram account in 2020:
Strymon Engineering Big Sky
The Big Sky from Strymon is an absolute monster of a reverb pedal. It can cover just about anything you would need when it comes to reverb, and offers a ton of ways to tweak your sound.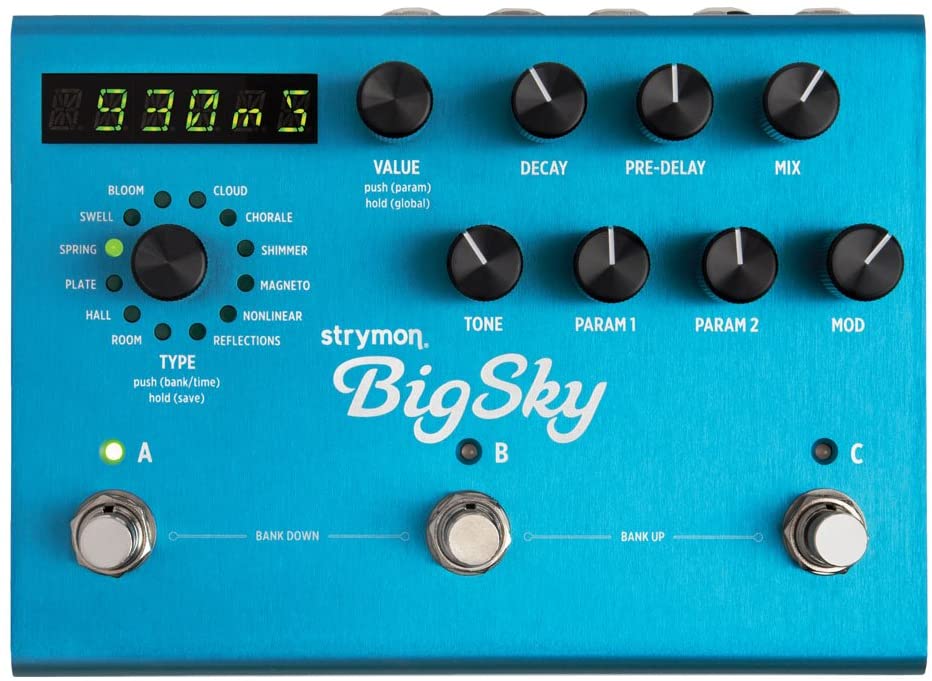 Boss RV-6
You can never go wrong with a Boss pedal, and the RV-6 is no different. This classic pedal can accommodate just about any pedalboard and features 8 unique reverb algorithms to choose from.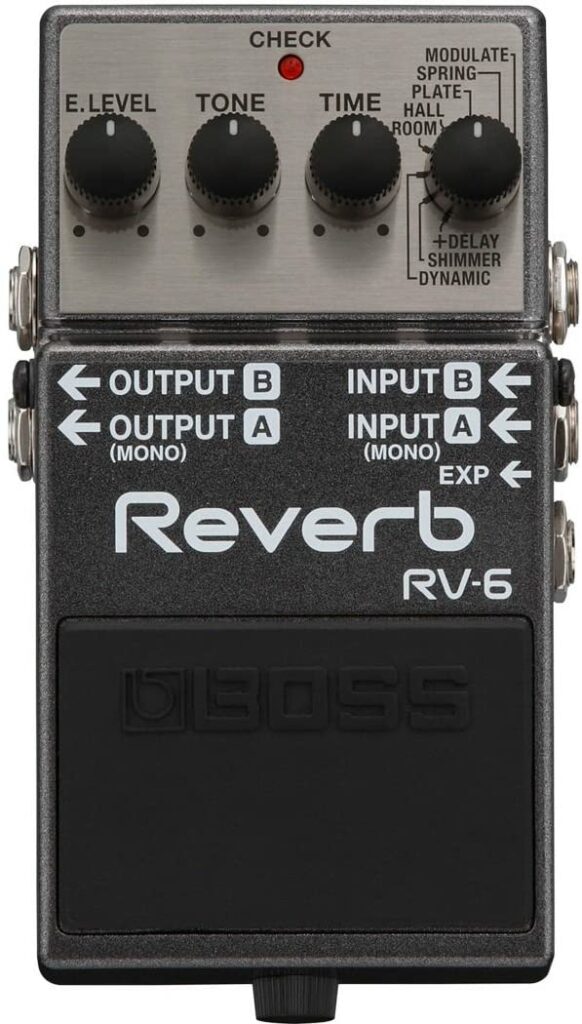 TC Electronics Hall of Fame
The TC Electronics Hall of Fame reverb looks simple at first glance. But their "Tone Print" technology allows you to customize the reverb pedal to your exact taste (using a smartphone or computer), or you can beam other user's custom reverb settings directly into the pedal. The choices are infinite with this pedal.
Walrus Audio Slo
The Slo from Walrus Audio is an amazing pedal if you're looking for a lush, modulated reverb pedal. It features three unique reverb algorithms and they all sound incredible.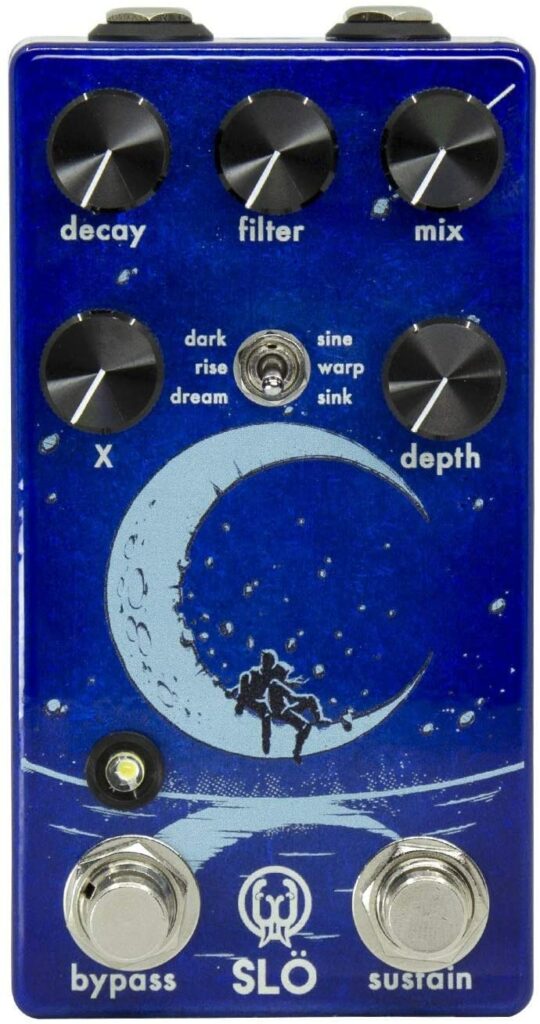 Strymon Engineering blueSky
The blueSky is another heavy hitter from Strymon Engineering. It comes with a much smaller footprint than the Big Sky, but still offers a world of reverb bliss. If you're looking for a nice spring reverb or a lush shimmer reverb, the blueSky has it.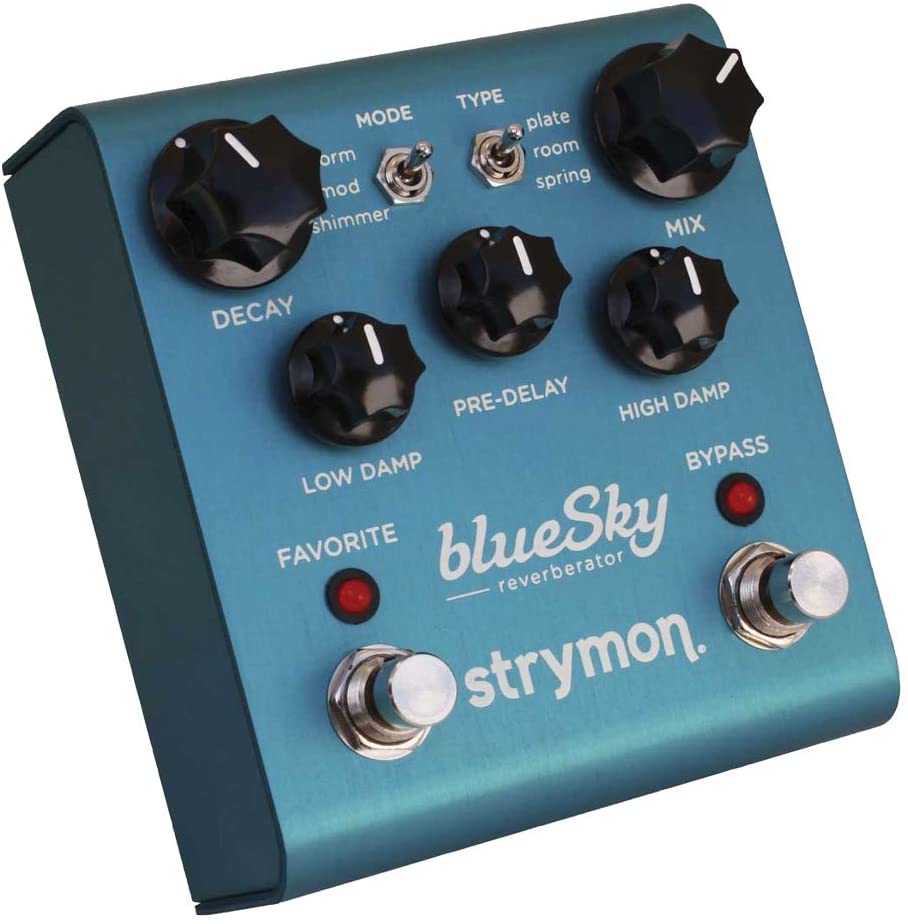 Electro Harmonix Holy Grail
The Holy Grail from EHX is just a straight-up good sounding reverb pedal. With its super easy to use controls and three different reverb algorithms, the Holy Grail would be right at home on any pedalboard.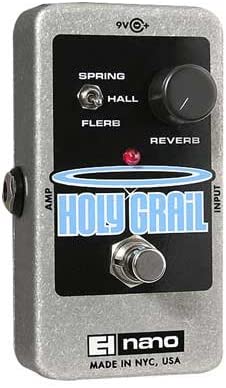 Walrus Audio Fathom
If the Slo from Walrus Audio is a bit too wild for you, then the Fathom should definitely be the next pedal to consider. The Fathom has several different functions and can be used to dial in everything from a tasteful room reverb to massive, lush ambient sounds.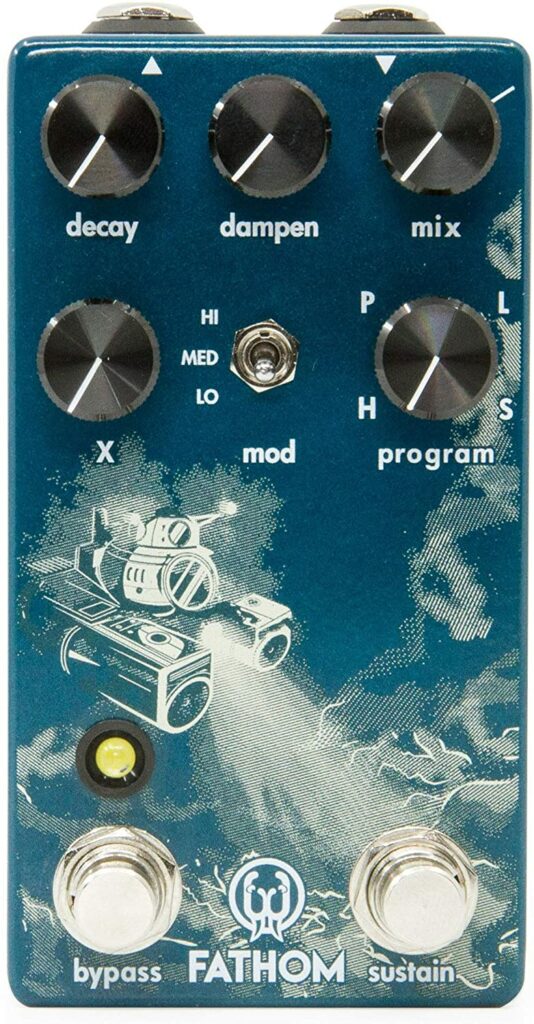 Looking for more reverb pedals? Here is a list of the best reverb pedals (including the best cheap reverb pedals, under $100).