This post may contain affiliate links
"There is a lot of joy and happiness to be found in giving," says Cliff Cooper, CEO and founder of Orange Amplification. "All of us at Orange wish everyone who enters a dream come true".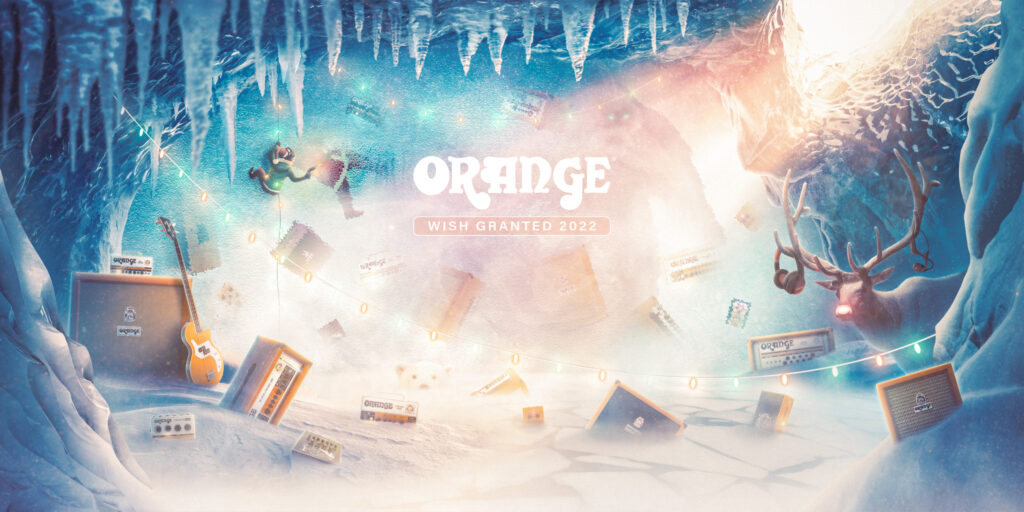 For the tenth year in a row, the team at Orange Amplification has just launched their #WishGranted giveaway – giving away over $25,000 worth of gear throughout the month of December.
This year, prizes include all kinds of gear ranging from Orange amplifiers, guitars, speaker cabinets, pedals, merch, and more.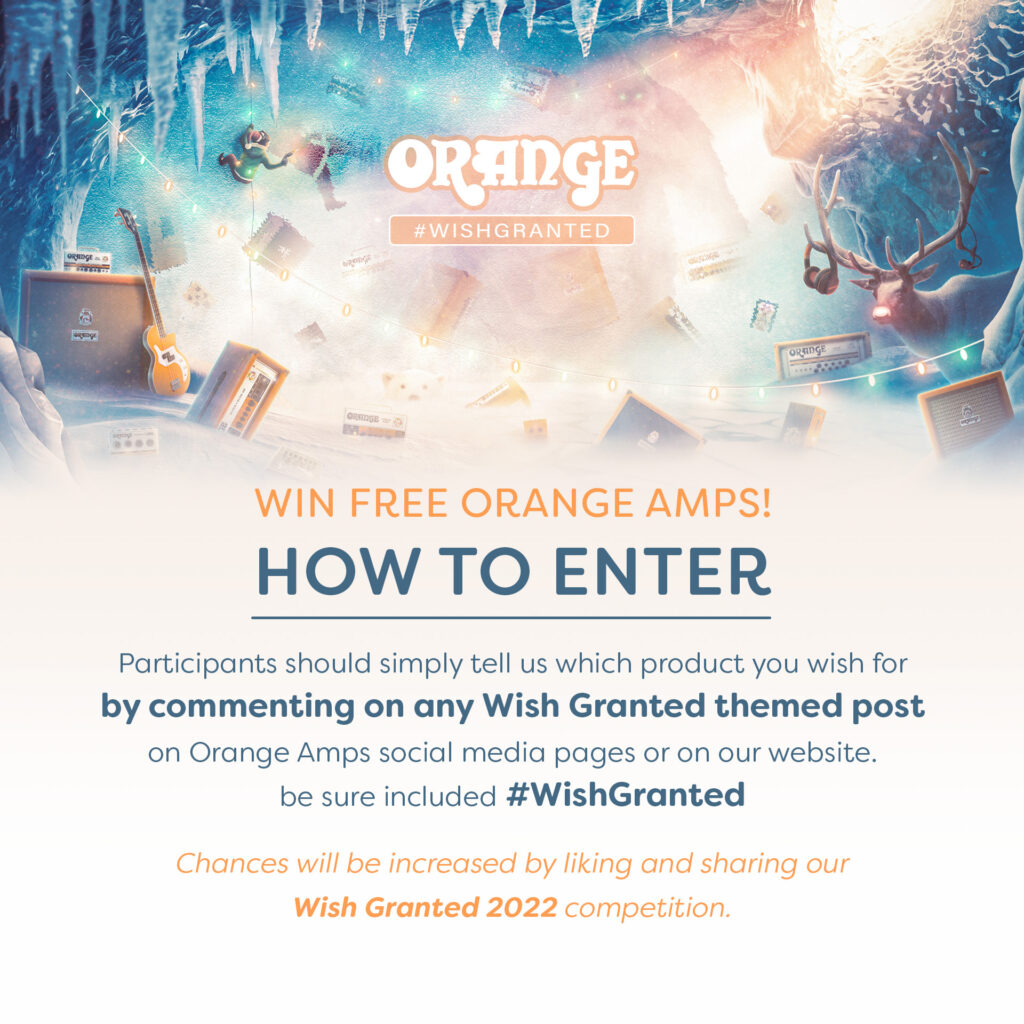 To enter, all you need to do is head over to one of Orange's social media platforms – Instagram, Facebook, or YouTube – and make a comment on any # WishGranted-themed post naming the piece of gear you would like (be sure to include the #WishGranted hashtag in your comment).
Giveaway entries must be posted from December 1st, 2022 and the giveaway ends at 8 PM (GMT) on December 23rd, 2022. Winners will be announced daily starting on December 12th on OrangeAmps.com.
Go make your wish! And good luck!