This post may contain affiliate links
The fuzz pedal world is endless. Whether you are seeking out that loud, wall-of-sound guitar tone from the likes of My Bloody Valentine or you're wanting your guitar solos to scream like those of Jimi Hendrix – a fuzz pedal can get you there. 
There are countless amounts of fuzz pedals available today, most of them are incredible and each one varies drastically from the next.
If you're on the hunt for a new fuzz pedal, below is a list of our top picks of the best fuzz pedals today. 
The Best Fuzz Pedals
Big Muff – Electro Harmonix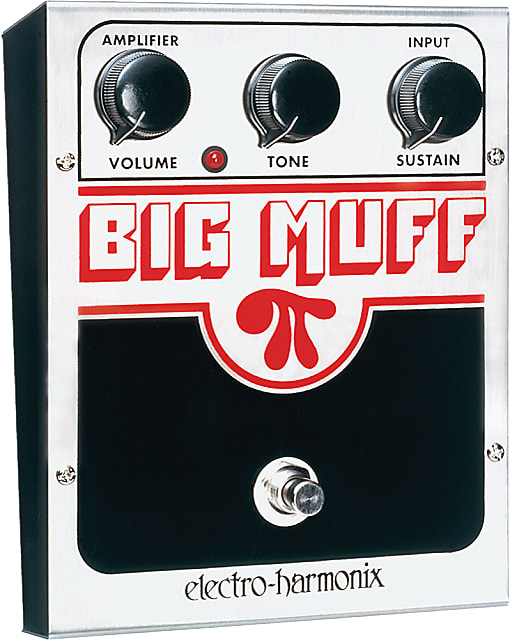 This wouldn't be a list of 'the best fuzz pedals' without including the Electro Harmonix Big Muff. The Big Muff is an iconic fuzz pedal that has been used on countless records from bands like The Smashing Pumpkins, Thin Lizzy, Pink Floyd, and so many more. 
Not only is this a personal favorite fuzz pedal of mine, but the Big Muff is such a versatile fuzz that it works for anything from classic rock to doom metal. The Big Muff has an easy-to-use set of controls for Volume, Sustain, and Tone to dial in your sound. If you don't have a Big Muff in your pedal collection – you need one.
WHERE TO BUY
---
Animalizzer – TX Pedals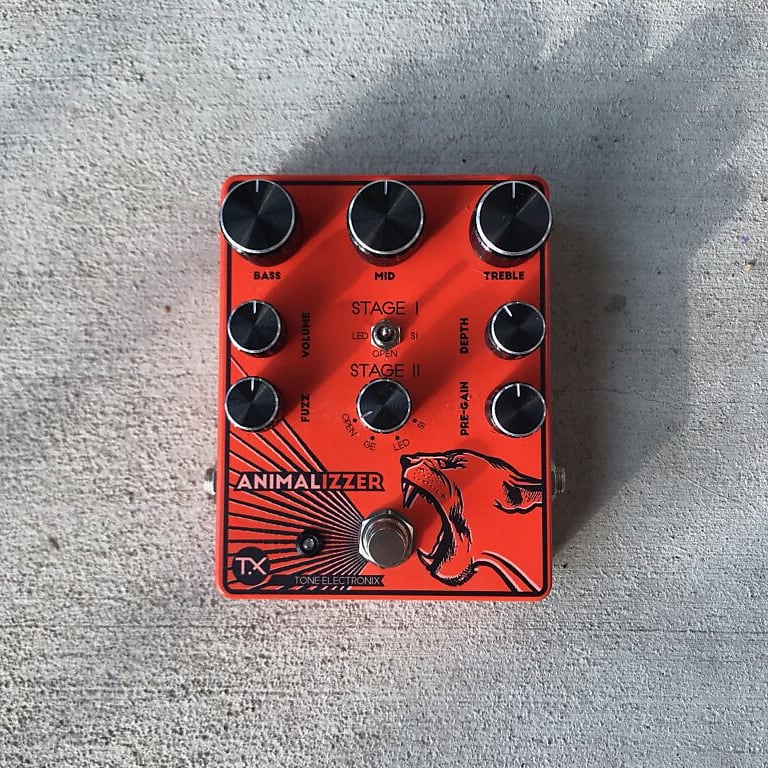 If you've followed Pedal Haven on Instagram for a while, you've probably seen me talking about the Animalizzer from TX Pedals before. That's because this pedal quickly became my favorite fuzz pedal ever. The Animalizzer is a Big Muff-inspired fuzz pedal, but TX Pedals have nicknamed it "The Big Muff for Big Muff Haters" because they have added so many useful features to an already-great circuit. 
The Animalizzer has several different clipping options (LED, Germanium, Silicon, Open clipping), a 3-band EQ to dial in your lows, mids, and highs, and an independent Depth knob to dial in your low end. This is truly a fuzz pedal that will cover nearly any fuzz sound you need.
WHERE TO BUY
Here's my demo of the Animalizzer fuzz:
---
Hoof – Earthquaker Devices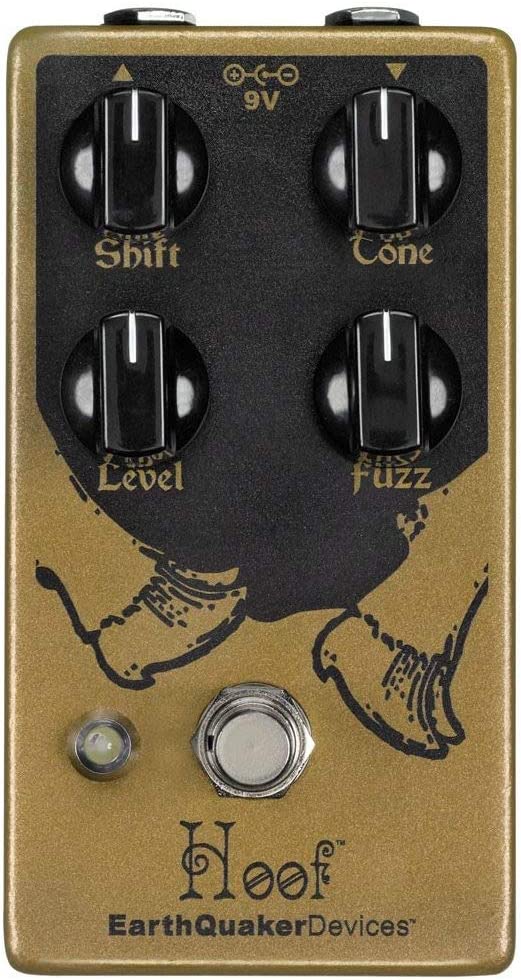 If you're researching fuzz pedals, you've probably heard the germanium vs. silicon transistor debate. While a winner may never be chosen in this debate, the Hoof from Earthquaker Devices is a great middle ground. This pedal uses both silicon and germanium transistors together to create its fuzz effect. And it is fantastic. 
The Hoof features controls for the Level, Fuzz, and Tone controls and also features a Shift control that tweaks the mid-range frequency response of the Tone knob. Giving you a ton of room to work with – from the scooped mid sound to cutting, modern fuzz tones.
WHERE TO BUY
---
Walrus Audio – Eons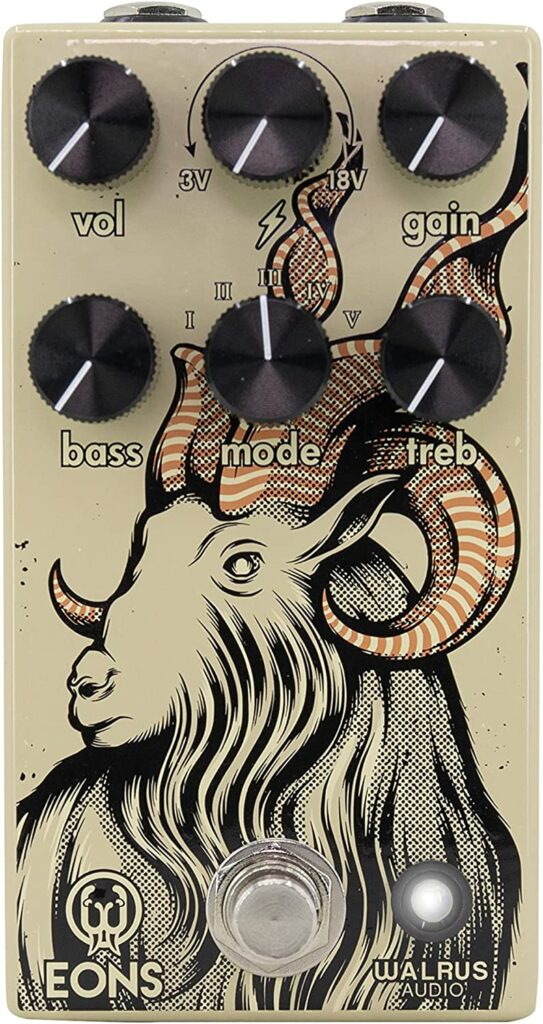 If you like a fuzz pedal with options, the Eons from Walrus Audio needs to be on your radar. The Eons is a five-state fuzz pedal with five different clipping modes accessible via the "mode" knob. These clipping modes range from silicon clipping to LED clipping to germanium clipping.
Aside from five different clipping options, the Eons also has a knob to bias the fuzz between 3v to 18v – allowing you to achieve fuzz sounds from thick, modern fuzz to ripping, starved, velcro fuzz tones. The Eons has a near-endless supply of different fuzz sounds.
WHERE TO BUY
---
Fuzz Face – Dunlop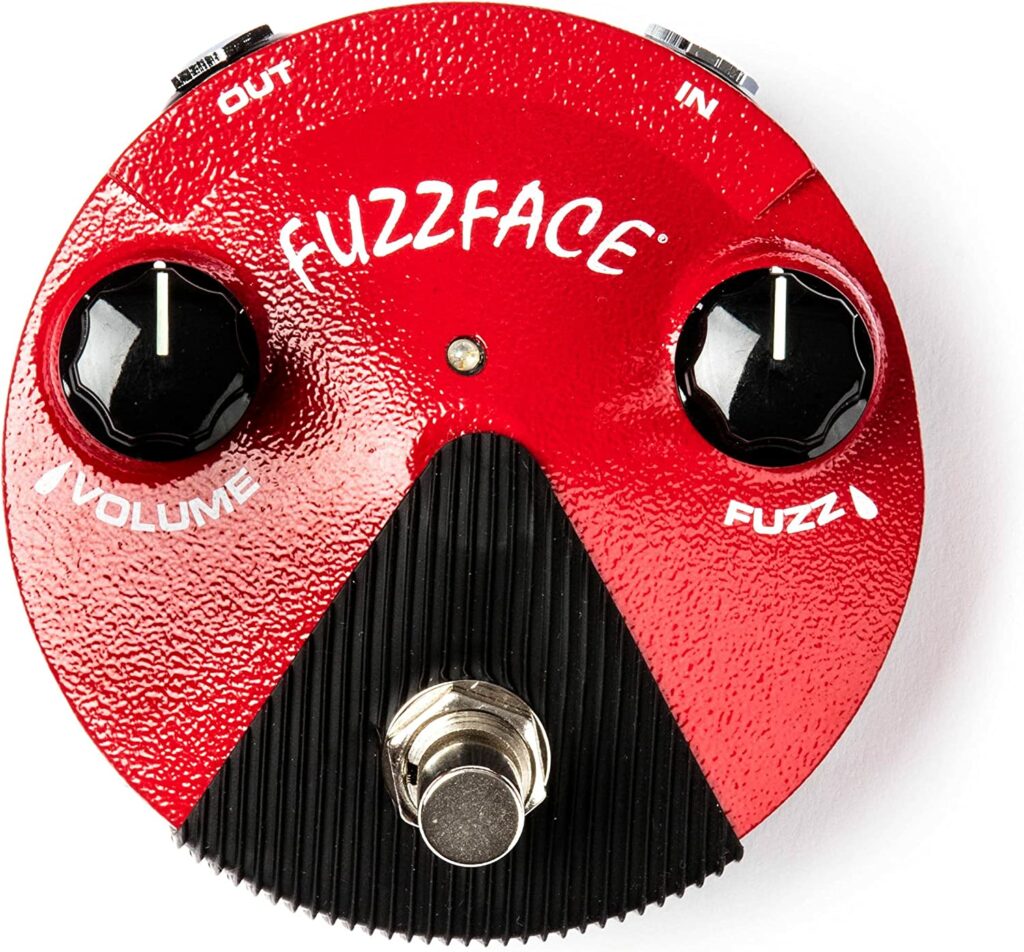 If you're a fan of the '60s, then the Fuzz Face from Dunlop is for you. Of course, the Fuzz Face has been an iconic fuzz pedal since Jimi Hendrix, and this modern version is packed with all of those great tones. 
This germanium fuzz pedal has been updated to a smaller, more pedalboard-friendly enclosure. The Fuzz Face only has two knobs, one for Fuzz and one for Volume – making it very easy to dial in. And because this fuzz pedal 'cleans up' nicely when you turn your guitar's volume down, many people will max out the fuzz knob and then use their guitar's volume knob to dial in the amount of fuzz they desire. 
WHERE TO BUY
---
Green Russian Big Muff Reissue – Electro Harmonix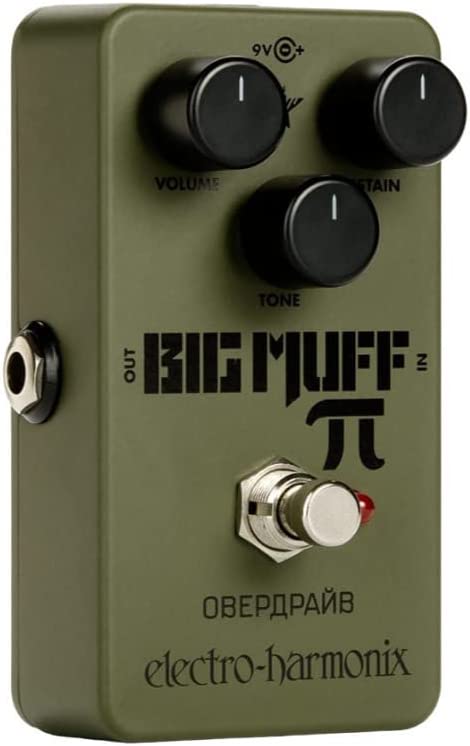 Electro Harmonix has quite an interesting history, which has led to various different versions of Big Muff pedals – and one of these versions was the Green Russian Big Muff back in the '90s. Since then, the Green Russian Big Muff gathered a cult following from guitarists and bassists alike, and Electro Harmonix ended up reissuing it. 
The Green Russian Big Muff is known for its crushing low-end response and unique fuzz sounds, making it a great fuzz choice for guitarists and bassists alike. The Green Russian Big Muff features 3 knobs to dial in your volume, tone, and fuzz amount. 
WHERE TO BUY
---
Hizumitas – Earthquaker Devices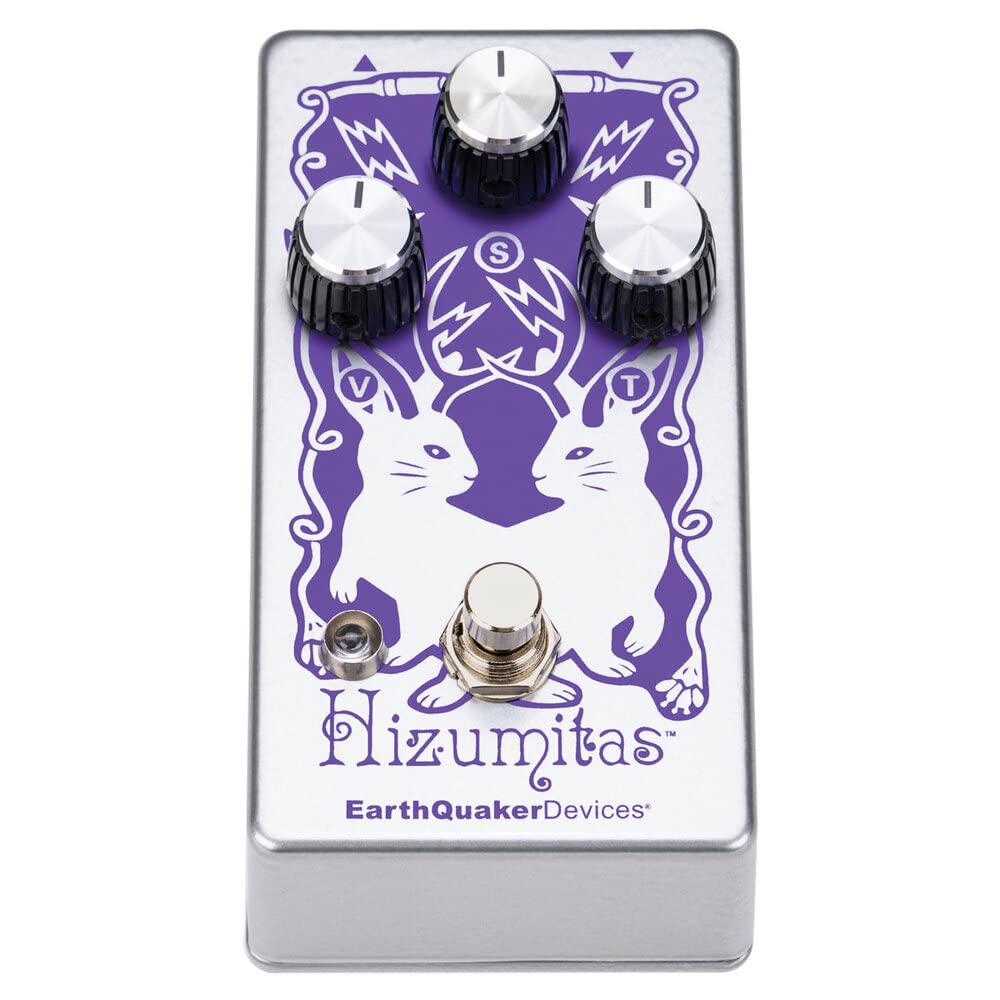 By now, we have probably all heard the incredible band, Boris (and if you haven't… you should absolutely go check them out!). The Hizumitas from Earthquaker Devices is a collaboration with Boris guitarist, Wata. The Hizumitas is a faithful recreation of Wata's go-to fuzz pedal, the Elk BM Sustainar (a Japanese clone of the Triangle Big Muff fuzz). 
The Hizumitas is a widely-versatile fuzz pedal that reacts very well to different pickup types and playing dynamics, all while providing massive fuzz tones. The Hizumitas features a standard set of controls for Volume, Tone, and Sustain/Fuzz to help dial in your sound. 
WHERE TO BUY
---
Fuzz Bender – Keeley Electronics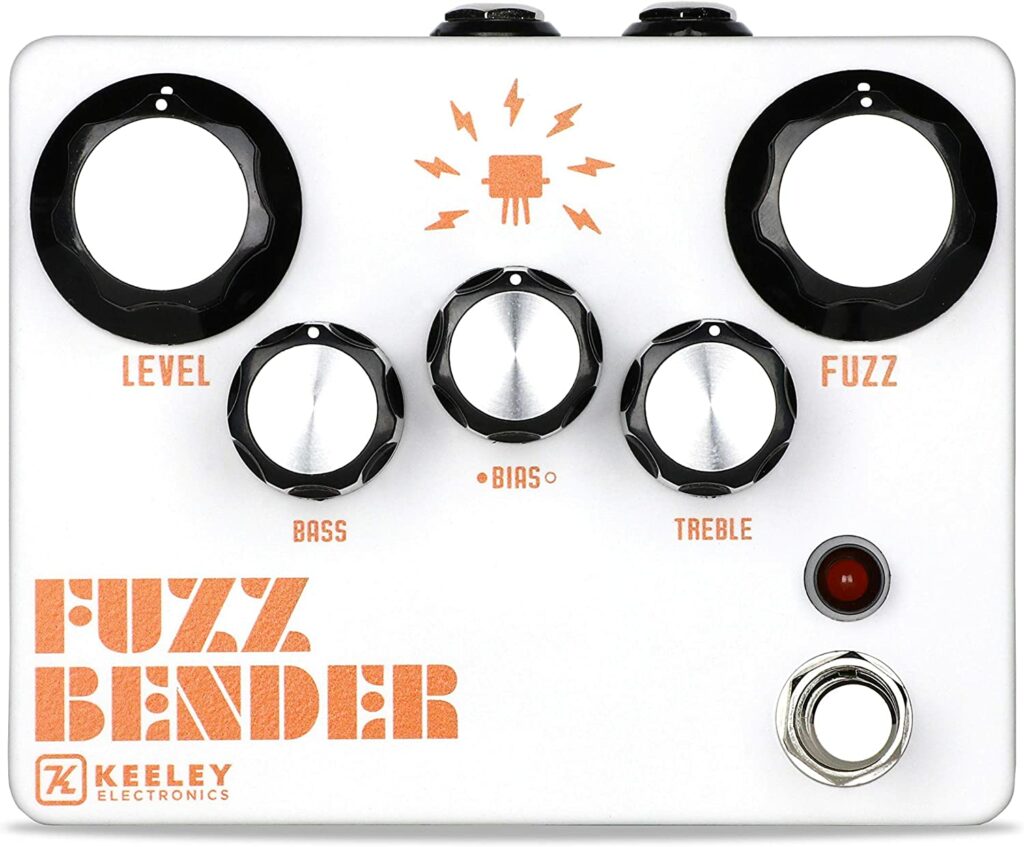 Robert Keeley is known for making incredible guitar pedals, and the Fuzz Bender from Keeley Electronics is no exception. This hybrid fuzz pedal uses a mixture of high-gain silicon and germanium transistors and features an active EQ section to dial in the bass and treble. 
The Fuzz Bender also features a Bias knob that lets your dial in the decay of your notes, giving you any fuzz sound from massive, sustained fuzz to splattery, velcro fuzz tones. 
WHERE TO BUY
---
CROM – Caroline Guitar Company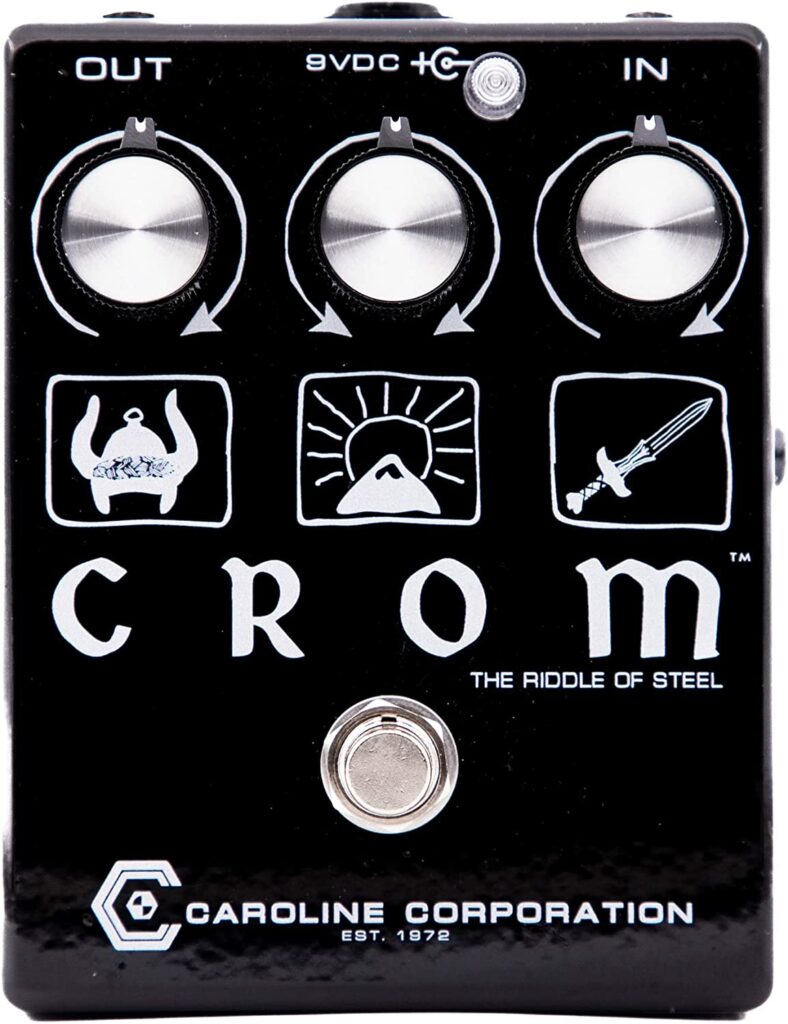 CROM is a fuzzstortion pedal from the great minds over at Caroline Guitar Co. If you are familiar with Caroline Guitar Company's Olympia pedal, CROM is very similar to that but uses a tweed amp-style tone control that gives it a much more pronounced and present sound when compared to other fuzz pedals. 
The CROM also features a "turbo" button on the side which introduces even more gain to your sound. If you love massive-sounding fuzz tones, the CROM should definitely be on your radar.
WHERE TO BUY
---
Fuzz Factory – ZVEX Effects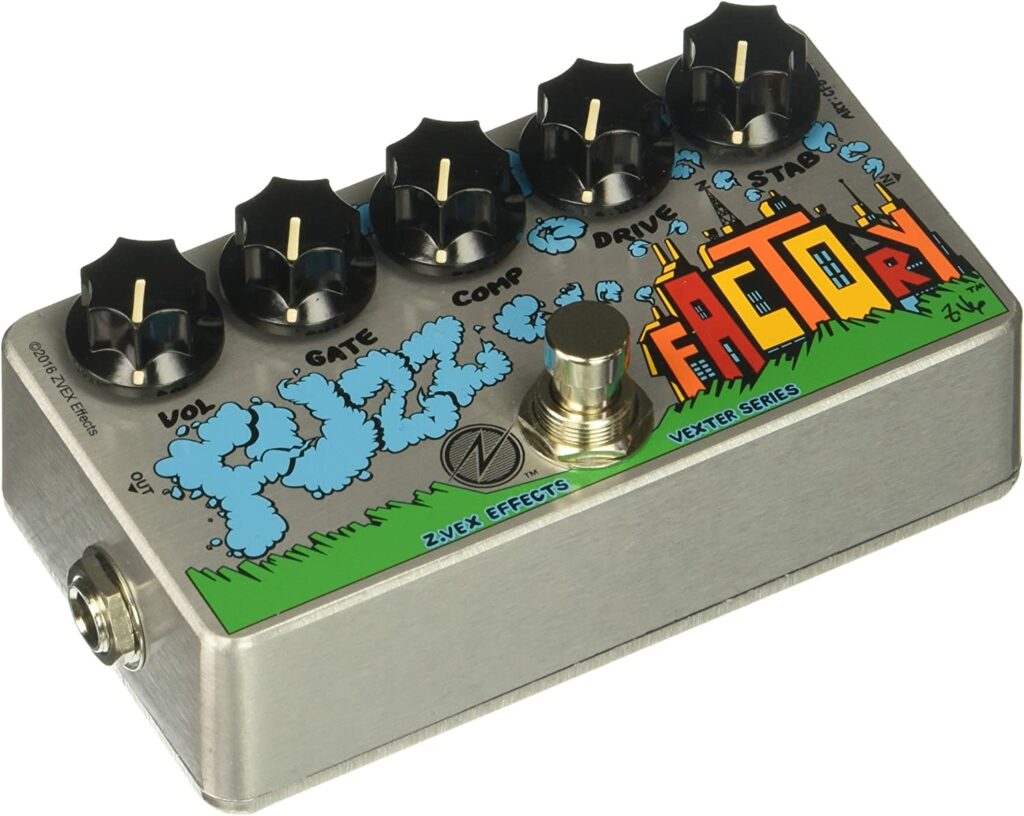 The Fuzz Factory is the perfect fuzz pedal for capturing the fuzz tones of the 1960s. ZVEX Effects have packed two new-old-stock germanium transistors into the Fuzz Factory and the pedal offers 5 different knobs to dial in your fuzz sound.
The Fuzz Factory's control scheme allows you to adjust various tones and biases within the circuit, allowing you to create anything from 'classic' fuzz sounds to full-on, squealing, crazy fuzz tones.
WHERE TO BUY
---
Swollen Pickle – Way Huge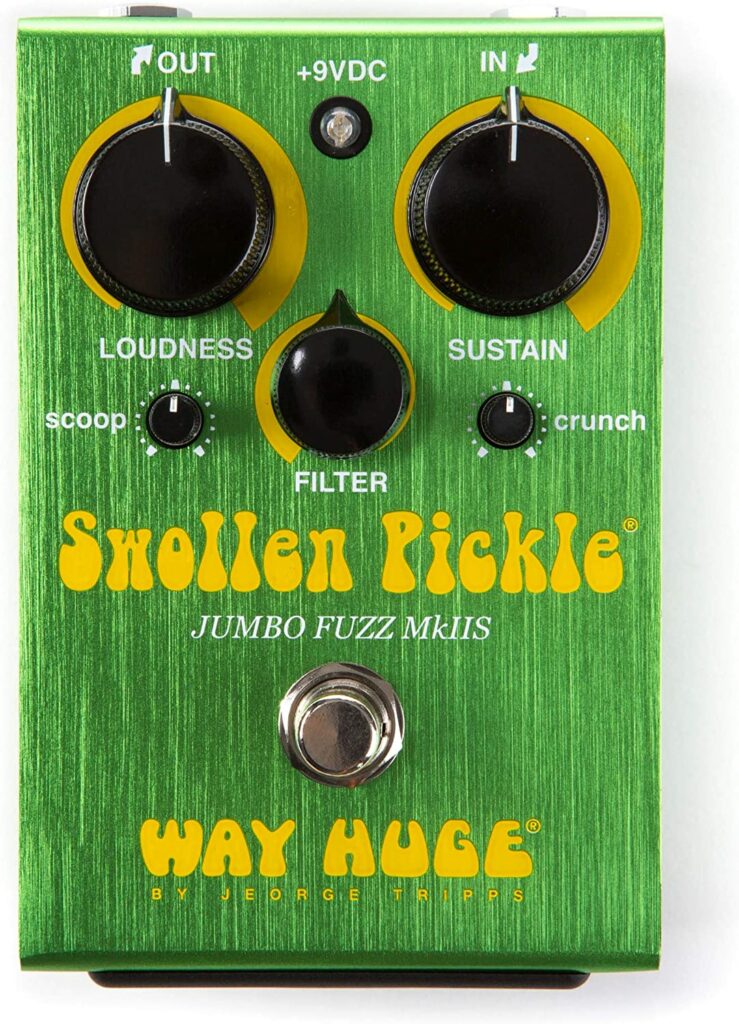 If you like loud, amp-punishing fuzz pedals, the Swollen Pickle from Way Huge is a great choice. The Swollen Pickle offers a number of interesting controls, including a unique "Crunch" knob that controls the compression of the fuzz and a "Scoop" knob that controls the mid-range frequencies.
WHERE TO BUY
---
3 Series Fuzz – JHS Pedals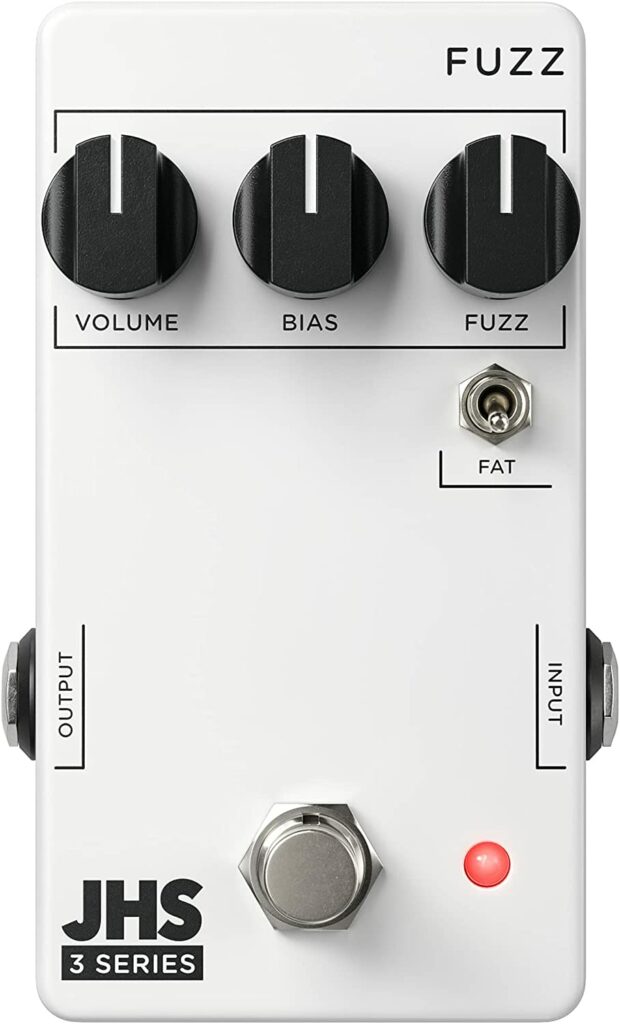 If you're on a tight budget, the JHS 3 Series pedals are a great place to look – and the 3 Series Fuzz from JHS is a fantastic, budget-friendly fuzz pedal choice. 
While the 3 Series Fuzz has only three knobs, it offers a wide range of fuzz sounds from classic fuzz sounds to ripping, sputtery, velcro-style fuzz by turning the "Bias" knob. The 3 Series Fuzz also has a "Fat" toggle switch that acts as a bass boost to really fatten your tone.
WHERE TO BUY
---
Needing more? Check out these other guitar pedal guides: