This post may contain affiliate links
Origin Effects just announced their new BASSRIG series pedals – Two bass overdrive and preamp pedals, the BASSRIG Super Vintage, and the BASSRIG '64 Black Panel, based on classic Ampeg and Fender bass amps.
Origin Effects have reworked the entire valve amp circuits of these bass amps and fit them into pedal form. Each of the BASSRIG pedals also features an all-analog cabinet-simulated DI output and a clean blend knob to blend your clean tone into your signal.
Each pedal also features Origin Effects' proprietary Amp Out EQ Filter to ensure the pedals work with virtually any bass amp and cabinet setup. And the XLR DI Output's cabinet simulator allows you to go fully ampless and run your rig straight into the mixing desk. 
BASSRIG Super Vintage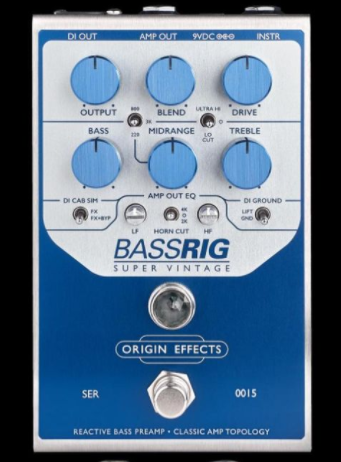 WHERE TO BUY THE BASSRIG SUPER VINTAGE
The BASSRIG Super Vintage captures the sound of the iconic pairing of an Ampeg SVT bass amplifier with its 8×10 speaker cabinet. Originally released in 1969, the SVT became a staple in the bass player world, boasting a great distortion sound, growling low-end, and a wide range of controls. Origin Effects have captured all of this goodness and put it into a pedalboard-friendly stompbox. 
---
BASSRIG '64 Black Panel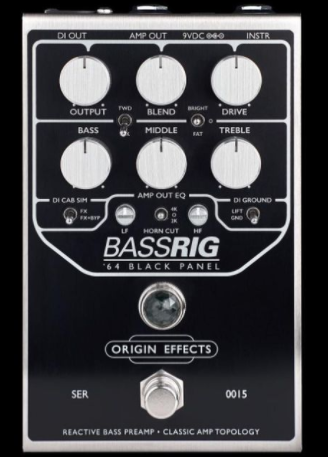 WHERE TO BUY THE BASSRIG '64 BLACK PANEL
The BASSRIG '64 Black Panel reaches even further back into the 1960s, capturing the sound of the Fender Bassman and Showman amplifiers paired with 2×15 cabinets. These bass amps were well-known in the rock and roll world, and are still highly regarded today. The '64 Black Panel captures all the grit and warmth of these Fender bass amps. 
---


To celebrate the launch of these new BASSRIG pedals, Origin Effects have also created matching versions of their Cali76 Bass Compressor pedals – both refinished in either black or blue – which you can find here.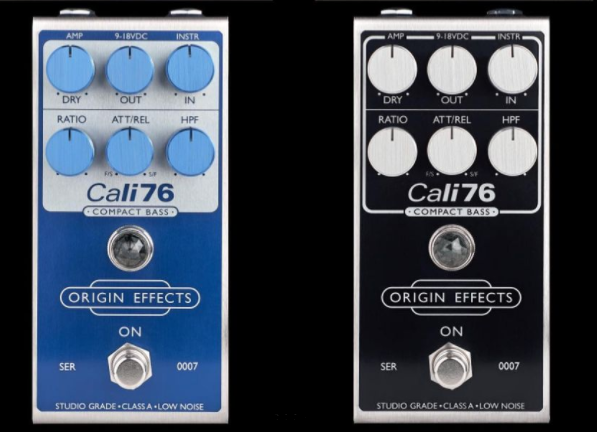 To learn more about the BASSRIG Super Vintage or the BASSRIG '64 Black Panel, head over to the Origin Effects website. 
WHERE TO BUY THE BASSRIG SUPER VINTAGE
WHERE TO BUY THE BASSRIG '64 BLACK PANEL