This post may contain affiliate links
15 years ago, BOSS released the RE-20 space echo. This legendary tape-echo delay pedal captured the sounds of the original Roland RE-201 Space Echo but was made into a pedalboard-friendly enclosure. 
Since then, we've seen chatter on Instagram and in forums about BOSS hopefully reissuing the Space Echo in their iconic Compact format – with some people even creating very realistic mockups on how it would look.
Today, per the BOSS website, a new iteration of the Space Echo is on the horizon – the BOSS Space Echo RE-2.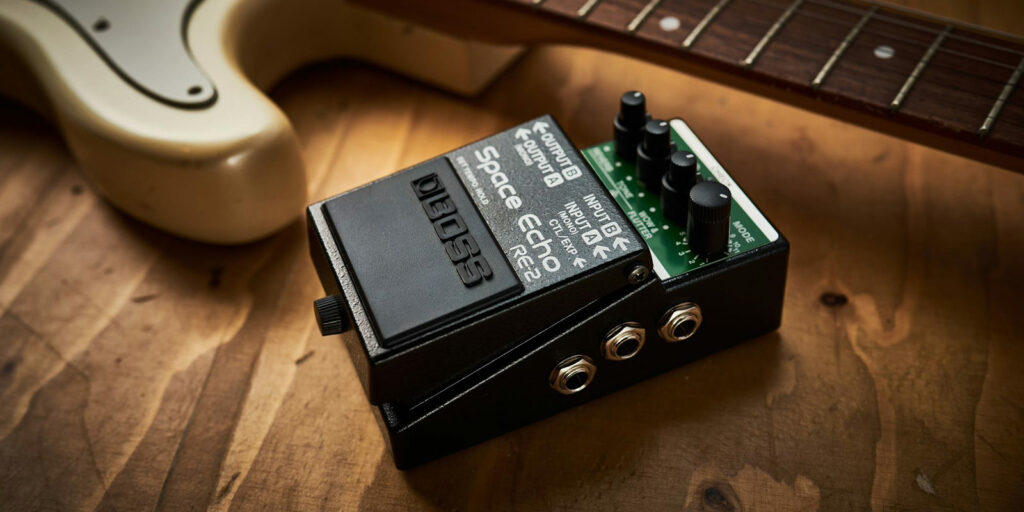 There is not a lot of information out about the new BOSS Space Echo RE-2 yet, but the BOSS website states that this pedal combines newly recreated authentic Space Echo sounds that have been meticulously crafted and fit into their standard BOSS Compact Pedal form factor. 
Hopefully we will receive more information about this release soon, but for now, you can head over to the BOSS website and sign up to be notified about future details of this release.