This post may contain affiliate links
The UK-based pedal company, Rook Audio, just announced the release of The Hydra.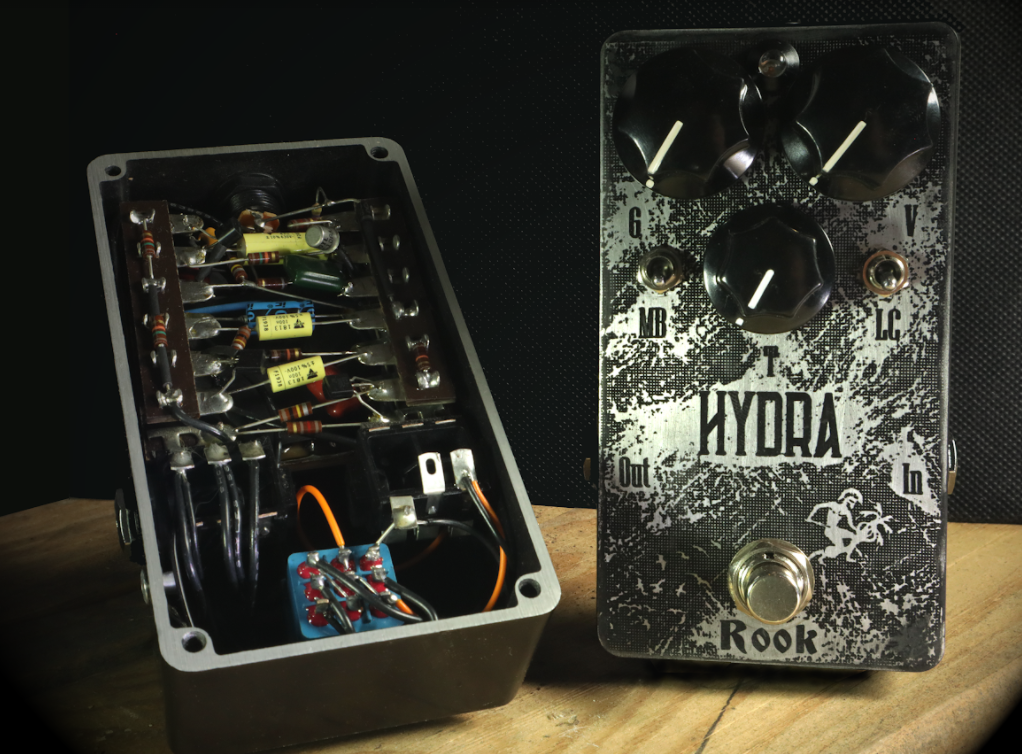 The Hydra is a hand-wired Civil War Big Muff-inspired fuzz pedal in a hand-etched enclosure. 
"We loved the whole vibe of when the pedal market really took off back in the early 2000s,  lots of small manufacturers building by hand, building pedals you could consider special. We want to bring that back."
The Hydra features the usual controls you may expect on this type of fuzz (Gain, Tone, and Volume), but Rook Audio have taken things a step further and added toggle switches for an optional Mid Boost and an optional Low Cut – giving you plenty to work with when shaping your fuzz tone to cut through the mix. 
For more information about The Hydra, head over to the Rook Audio website.