This post may contain affiliate links
An expression pedal can be a highly valuable tool on a pedalboard. It is like having an extra hand available to tweak parameters on your pedals while you're playing guitar. And since more and more guitar pedals are being built with expression pedal functionality, it may be time to get an expression pedal on your pedalboard! 
So what are the best expression pedals?
Below is a list of our top picks for expression pedals for any budget.
Note: If you are new to expression pedals, please note that most expression pedals require a ¼" TRS cable to operate, and not the standard mono cables we would typically use to hook up guitar pedals. If you don't have a TRS cable on hand, this Monoprice Premier Series TRS cable is a good, budget-friendly option. 
If you are looking for a more pedalboard-friendly and professional TRS cable, my friends over at TourGear Designs offer a lot of different TRS cable options, and they were kind enough to give the Pedal Haven community a 10% discount on their entire site if you use the code "pedalhaven" at checkout! You can check out their cable options here. 
Okay, let's dive into some of the best choices for expression pedals to use with guitar pedals.
The Best Expression Pedals
Dunlop Volume X Mini (DVP4)
While technically a volume pedal, the Volume X Mini from Dunlop has an optional "Aux" jack that can be turned into an expression output by flipping a small switch inside the pedal – turning it into an expression pedal. 
The Volume X Mini is quite small – just slightly bigger than the average guitar pedal – which means it won't take up too much space on your pedalboard. And since it is actually a volume pedal, it makes for a nice two-in-one option for your pedal collection. 
This is my go-to choice for an expression pedal.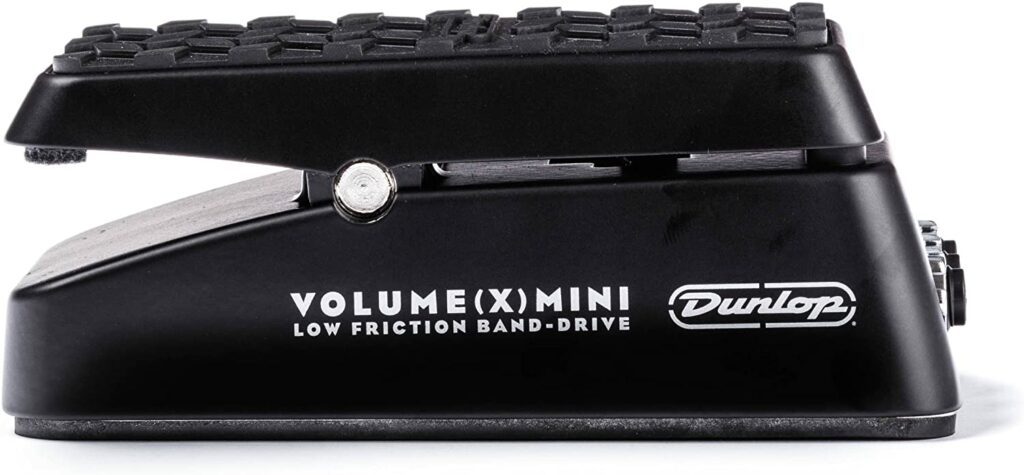 Boss EV-5
The Boss EV-5 is an expression pedal designed for use with keyboards and synthesizers, but it can also be used with guitar pedals that have expression pedal compatibility, and it makes for a great budget-friendly expression pedal. 
The Boss EV-5 is a great, straightforward expression pedal option for any pedalboard setup. 
Source Audio SA161 Dual Expression Pedal
If you have multiple guitar pedals on your board that you would like to control with an expression pedal, then the SA161 Dual Expression Pedal from Source Audio may be the choice for you. 
The SA161 Dual Expression Pedal houses two independent expression output jacks that can be used to tweak parameters on two different pedals simultaneously. The second expression output jack also features a "range" knob that allows you to dial in the range of the expression to your liking. 
The SA161 also features a ⅛" expression output jack that can be used to control pedals that have ⅛" expression input jacks instead of the traditional ¼" jacks. 
M-Audio EX-P
Next up, is the cheapest expression pedal on the list, the EX-P from M-Audio. Although it is a cheap option, it is still a solid choice for an expression pedal and would be a great way to dip your toes into the world of expression pedals without breaking the bank.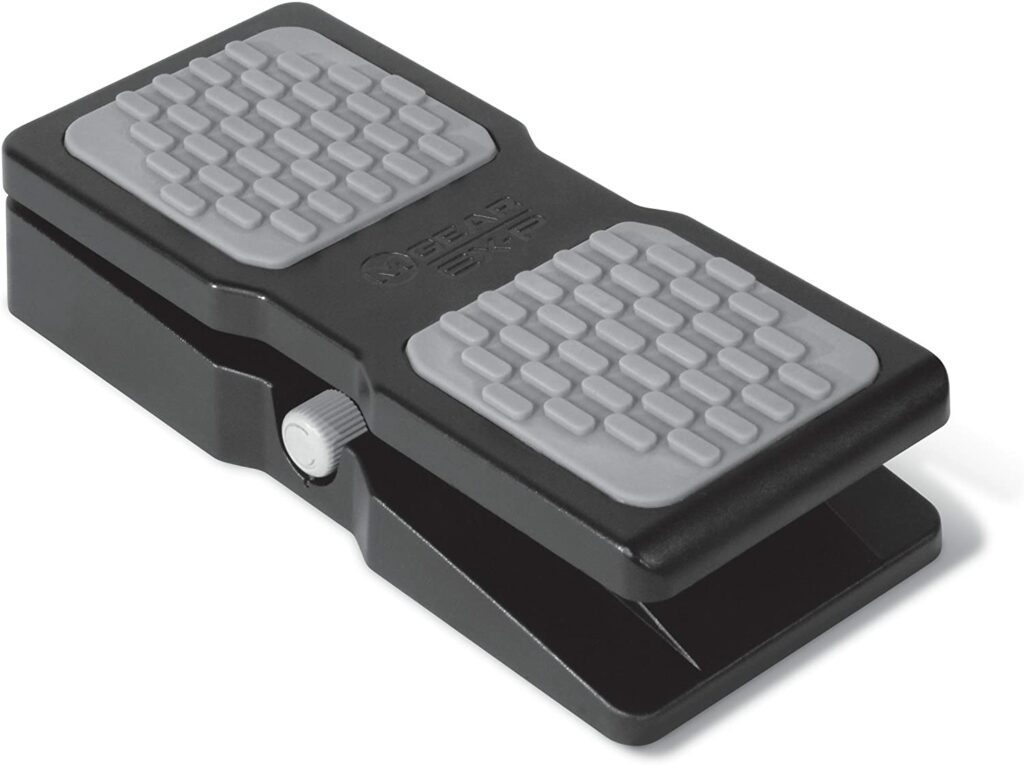 Boss FV-500
Here's another volume pedal that doubles as an expression pedal, the Boss FV-500. The FV-500, which was also listed in our top picks of the best volume pedals, is a super high-impedance expression pedal that works well with any expression-friendly guitar pedal. 
Like the Dunlop DVP4 mentioned above, the Boss FV-500 is actually a volume pedal but has an expression output that allows you to use the pedal as an expression pedal. Meaning this is a great two-in-one pedal for your rig if you are looking for a full-size volume/expression pedal.
Looking for more pedal inspiration? Check out our guitar pedal shopping guides here.