This post may contain affiliate links
Oklahoma City's Walrus Audio just announced the release of their latest pedal, the Slötvå multi-texture reverb.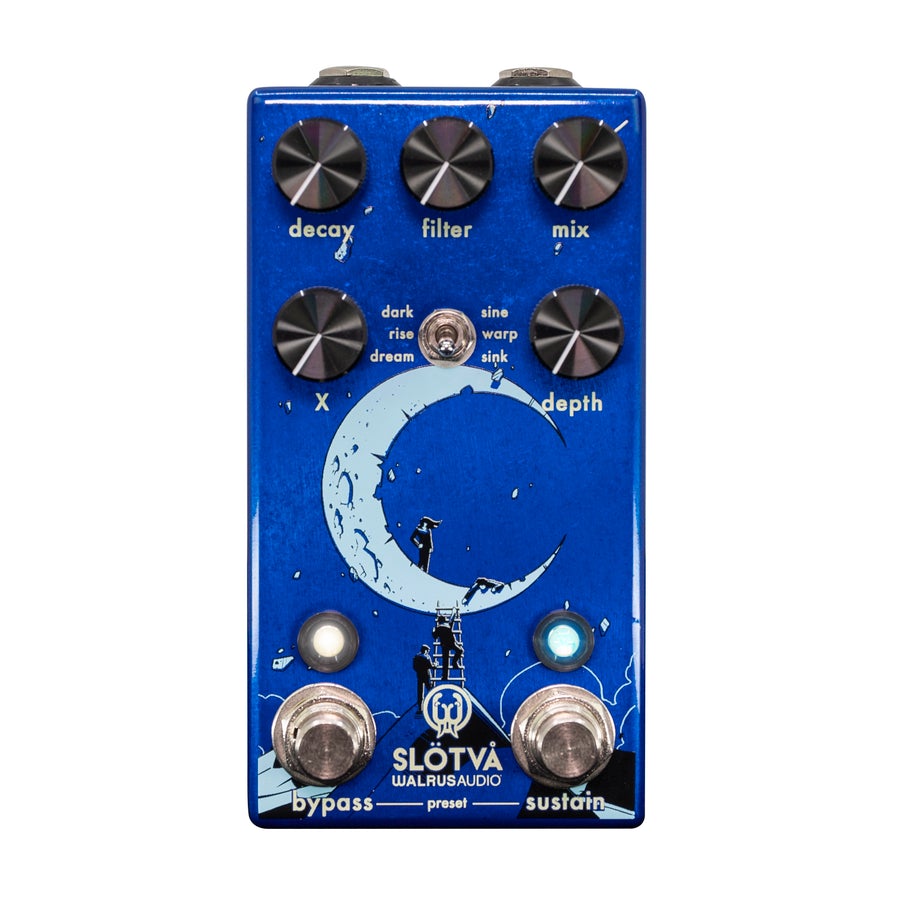 WHERE TO BUY
Originally released as a special edition Black Friday pedal in 2021, Walrus Audio has decided to make the Slötvå a permanent fixture in their lineup of pedals. 
The Slötvå is a variant of their iconic Slö Multi Texture Reverb pedal, which I demoed a while back here. But unlike the Slö, the new Slötvå offers 3 easily accessible presets to make the pedal even more user-friendly for changing reverb sounds on the fly. 


 Related: The best reverb pedals
You can save presets on the Slötvå by pressing and holding both footswitches down, and you can scroll through your 3 saved presets by simultaneously pressing and releasing both footswitches.
Like the Slö, the Slötvå features 3 different reverb texture modes, accessible via the toggle switch on the front of the pedal.
Dark – Sub-octave reverb
Rise – Ambient swell reverb
Dream – Lush, ambient reverb with a latching 'pad' feature
All 3 modes can be further customized with the five different knobs on the front of the pedal, where you can adjust the reverb's decay, mix, filter, modulation, and more. 
WHERE TO BUY