This post may contain affiliate links
So what are the best reverb pedals to add to your pedal collection? The truth is… it is pretty subjective. But we did a study at the beginning of 2021 and found a list of the most popular reverb pedals that were featured on peoples' pedalboards over on the Pedal Haven Instagram account. And combining that data with some of our favorite reverb pedals, we think we have a pretty solid list.
Not only are these some of our top picks for the best reverb pedals, but they are also some of the most popular reverb pedals being used today.
In this article you will find:
The

Best Reverb Pedals

, Overall

The Best

Cheap

Reverb Pedals (Under $100)
The Best Reverb Pedals
Strymon Engineering – BigSky
The BigSky from Strymon Engineering is perhaps one of the most iconic modern reverb pedals available today. This studio-grade pedal packs everything you could possibly need from a reverb pedal and gives it to you in an easy-to-use, compact format.
If you're looking for a reverb pedal that goes anywhere from a small room reverb to a massive, lush, washed-out ambient reverb, then the Strymon Engineering BigSky should absolutely be on your radar.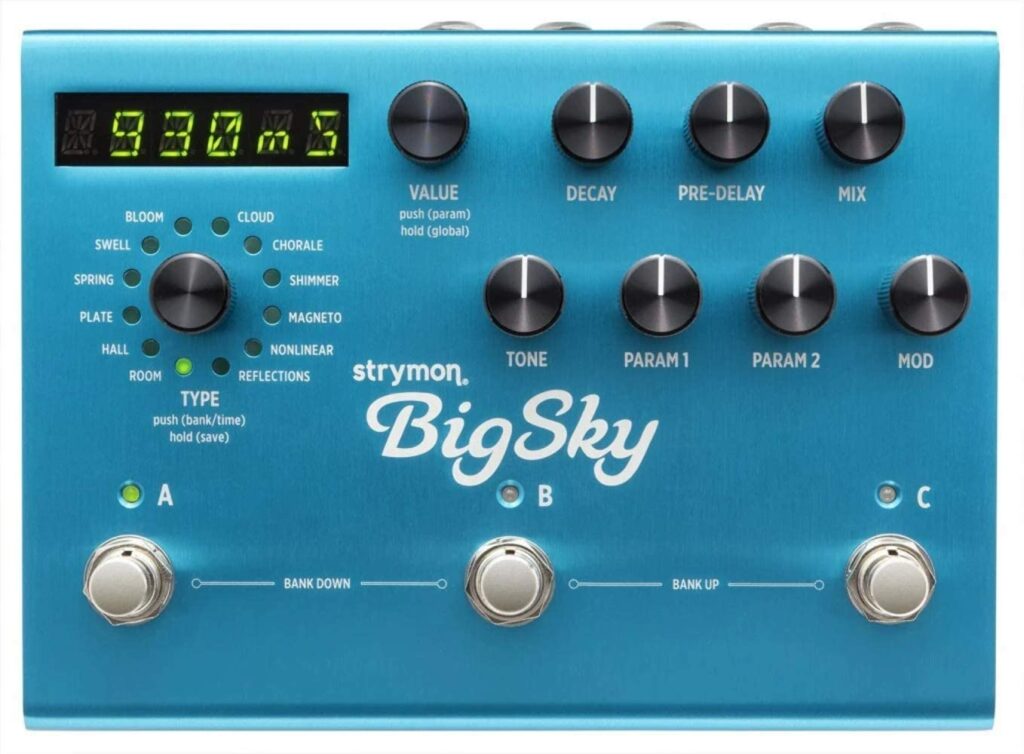 Walrus Audio – MAKO Series R1
The R1 from Walrus Audio is a high fidelity stereo reverb pedal that is capable of producing small, intimate room reverbs to full-blown, euphoric ambient washes. With 6 customizable reverb modes, MIDI functionality, and the ability to save presets – the MAKO Series R1 is an incredible reverb pedal for just about anybody.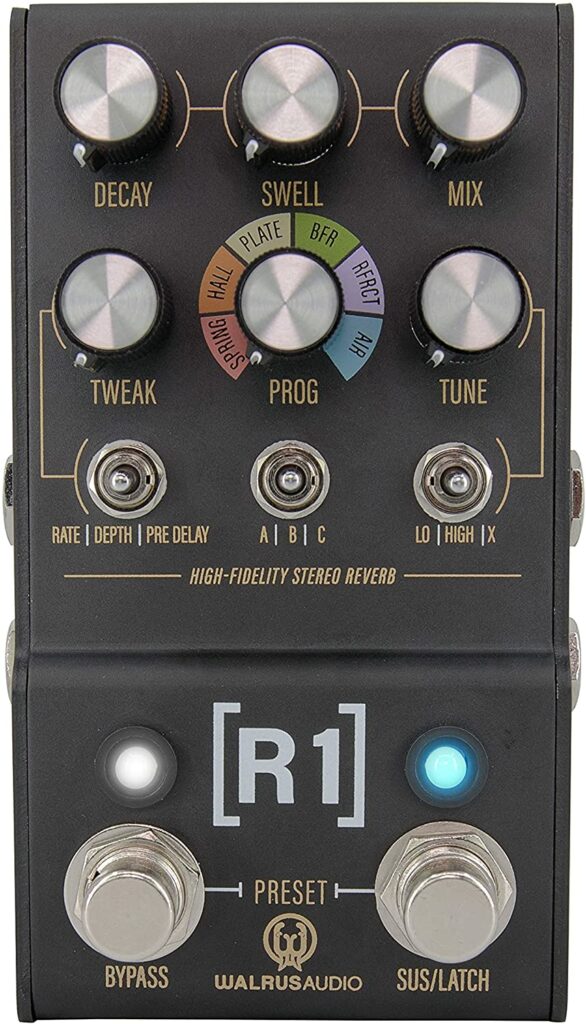 BOSS – RV-6
BOSS is known for its compact and highly versatile pedal designs, and the RV-6 absolutely fits in that mold. With 8 different reverb modes (ranging from Hall and Spring reverbs to expansive modulated reverbs), stereo ins and outs, and the pedalboard-friendly design that we all know and love from BOSS – there is a reason why the RV-6 is one of the most popular reverb pedals today.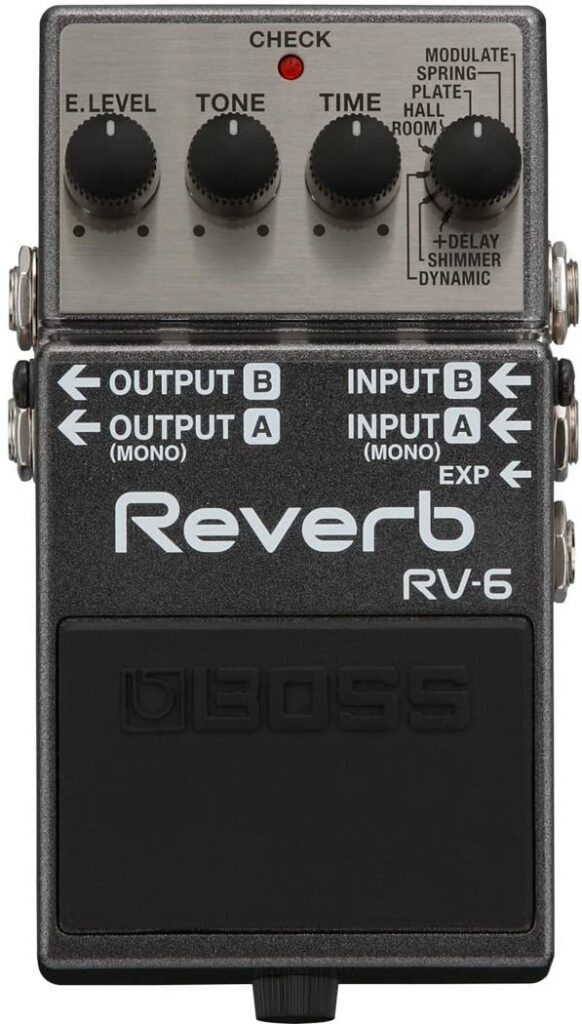 TC Electronic – Hall of Fame 2
The Hall of Fame 2 reverb from TC Electronic is one of my personal favorite "bang for your buck" reverb pedals. The Hall of Fame 2 comes with 8 stunning reverb modes preloaded into the pedal – and 3 more slots that you can fill with your favorite "TonePrint" settings (TC Electronic's TonePrint app allows you to "Beam" your own settings, or your favorite guitarist's settings, directly to the pedal using a smartphone app). On top of that, the pedal also features a switch for adjustable pre-delay, and a ton of tone-shaping controls to customize your reverb sound.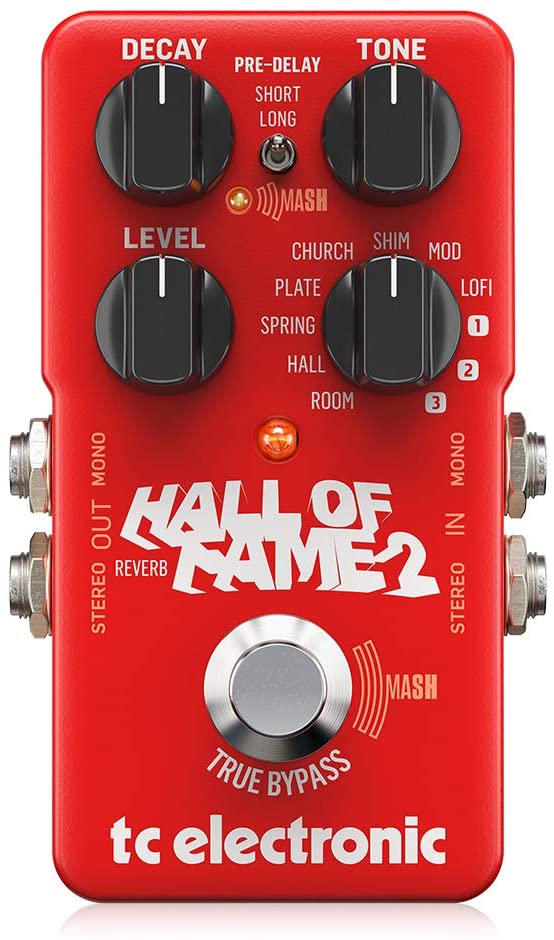 The Hall of Fame 2 is also available in a "Mini" edition – a slightly stripped-back version of the pedal in a tiny enclosure with a smaller price tag. View the Hall of Fame 2 Mini on Amazon.
Walrus Audio – Slö
If ambient reverb is your thing, then the Slö from Walrus Audio should be on your radar. The Slö has 3 beautifully programmed reverb algorithms, which all have their own unique flavor to them. From long, drawn-out swells to lush, modulated reverb – the Slö has it all. You can find our demo of the Walrus Audio Slö here.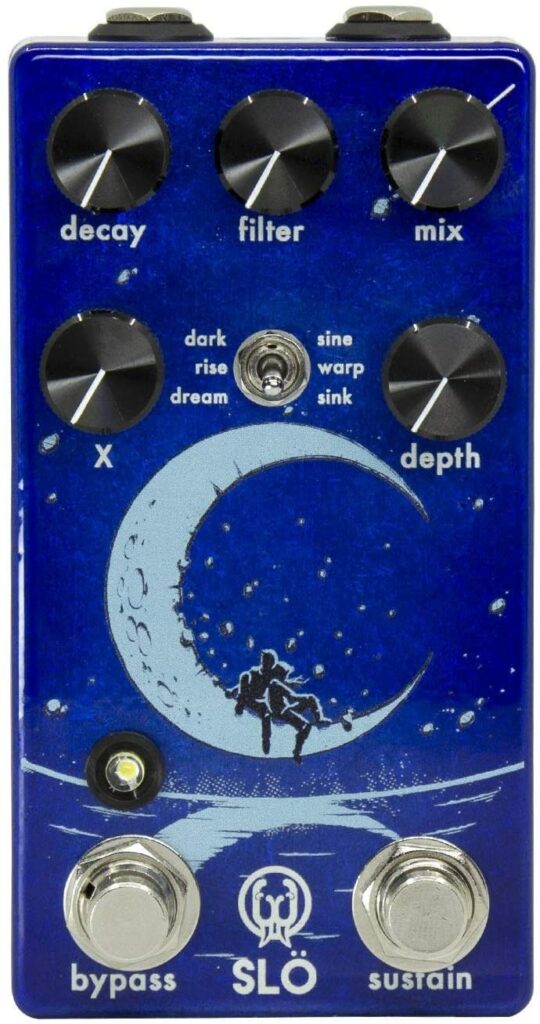 Earthquaker Devices – Afterneath
If haunting, otherworldly reverbs are your thing, then the Afterneath should be at the top of your list. This reverb pedal is capable of producing more classic reverb sounds, but it really shines when creating cavernous, ambient, washed-out soundscapes.
BOSS – RV-500
If the RV-6 mentioned earlier is not enough, the RV-500 is an absolute powerhouse of a reverb pedal from BOSS. With 21 different reverb types and 12 different modes – all with highly editable parameters – the RV-500 is the perfect choice for someone who loves deep-diving into pedals.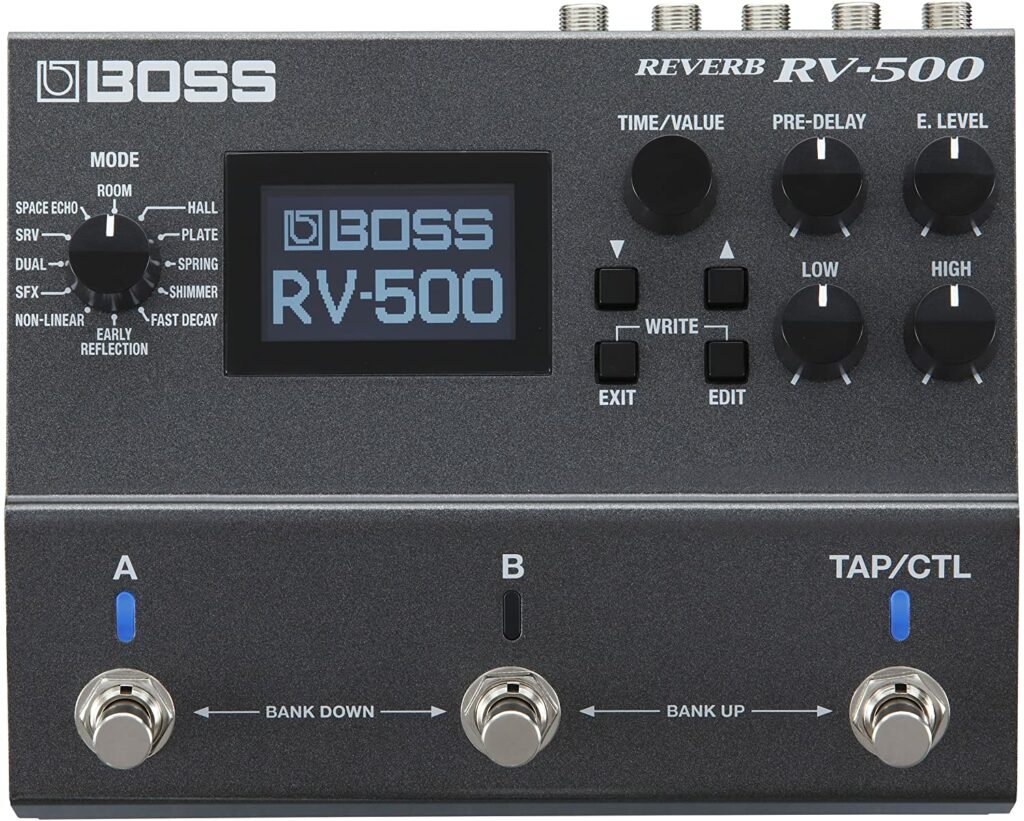 Strymon Engineering – blueSky
Another wildly popular reverb pedal is the blueSky from Strymon Engineering. Whether you're a classic spring reverb fan or you enjoy beautiful shimmer reverbs, you'll find what you need in the Strymon blueSky. With three different reverb modes and three reverb types onboard, the blueSky is a fantastic option for any pedalboard.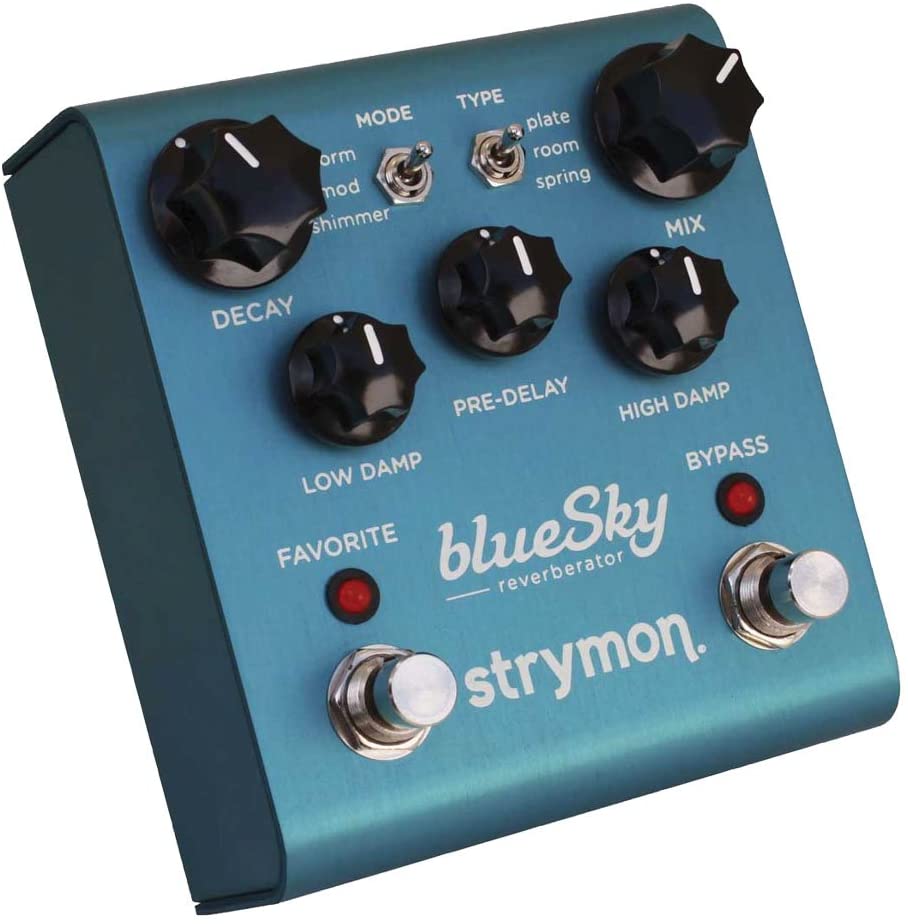 Electro Harmonix – Holy Grail
The Holy Grail from Electro Harmonix is just a straight-up awesome reverb pedal. With 3 fantastic reverb modes available, and an intuitive one-knob design, the Holy Grail from Electro Harmonix should absolutely be on your radar when shopping for reverb pedals.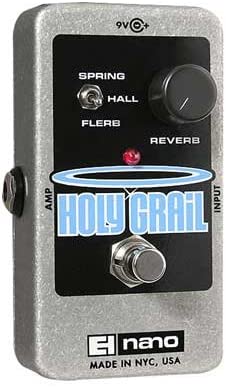 Caroline Guitar Company – Météore
If lo-fi reverb is your thing, then check out the Météore from Caroline Guitar Company. This pedal is a reverb pedal for both fans of straightforward and experimental reverbs alike. The Météore utilizes a digital spring reverb, which you can then distort and destroy to your own lo-fi liking.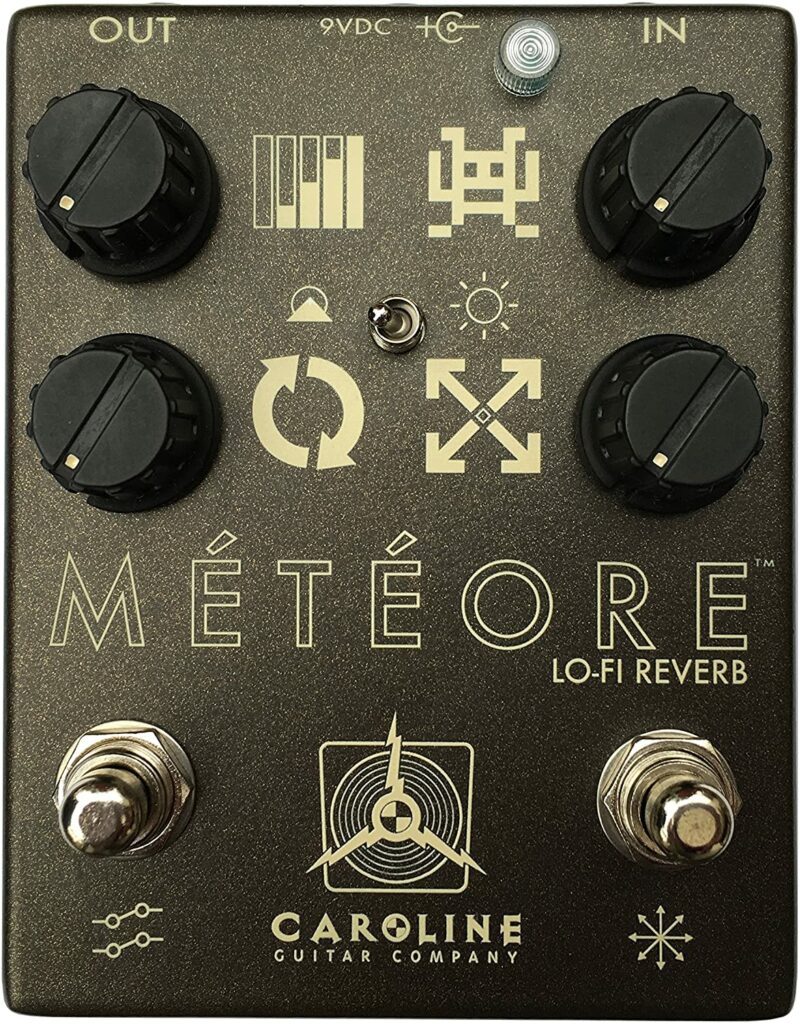 Strymon Engineering – Flint
Reverb and Tremolo… what more could you ask for from one pedal? The Strymon Flint is inspired by the historic amplifiers from the 1960s, and does a fantastic job bringing that classic reverb and tremolo sound that we all know and love to the pedal format. The Flint has three reverb algorithms to choose from: a classic '60s spring reverb, a '70s-inspired plate reverb, and an '80s rack style reverb. The pedal also features three tremolo algorithms, which are all inspired by different tremolo styles from the 1960s. The Strymon Flint is essentially a history lesson on reverb and tremolo – all packed into a pedalboard-friendly space.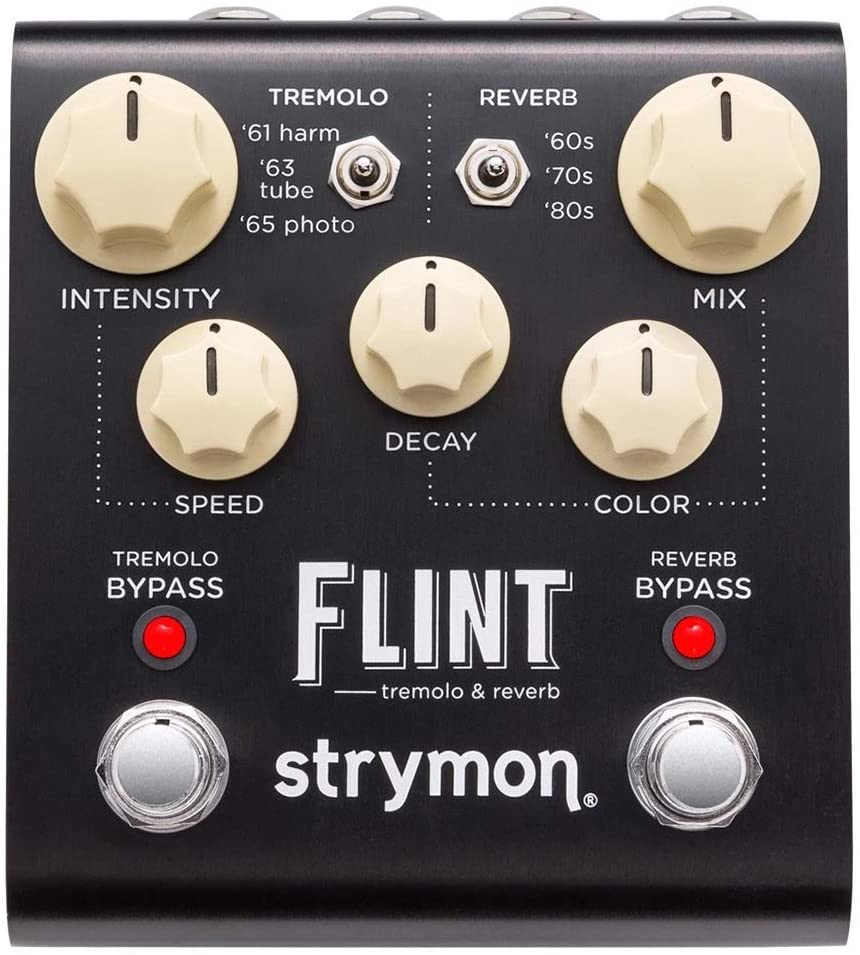 Electro Harmonix – Oceans 11
If reverb pedals with lots of options are more your thing, then the Oceans 11 from EHX is a really exciting reverb pedal to check out. The Oceans 11 features eleven different reverb types, ranging from Hall and Plate reverbs to Reverse reverb and even Shimmer reverb. The Oceans 11 has just about everything you need from a reverb pedal.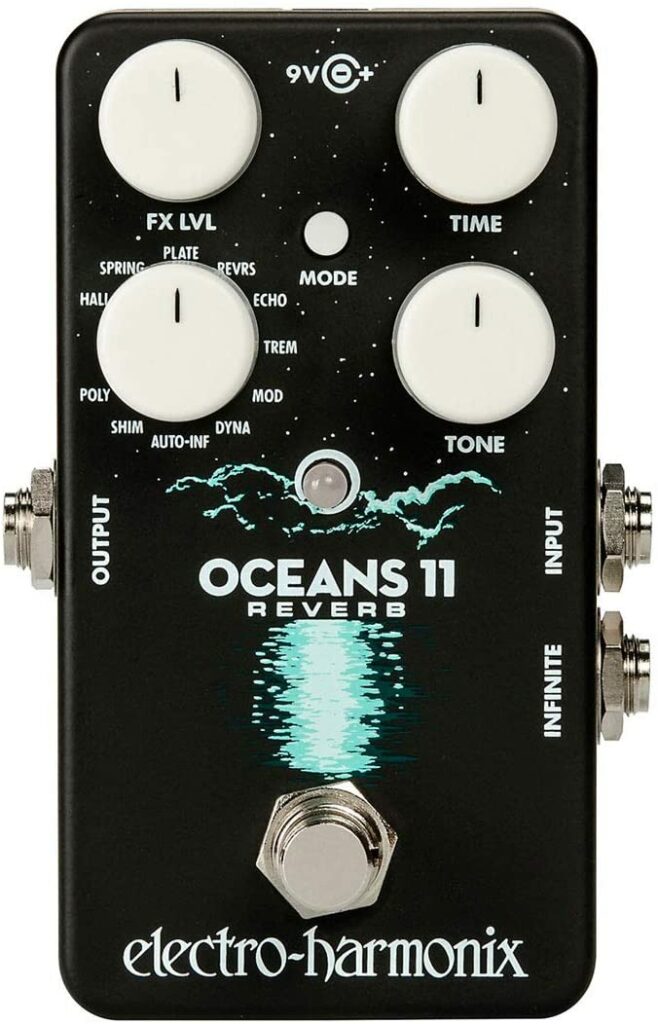 Bonus: The Oceans 12 from Electro Harmonix is like the big brother to the Oceans 11. The Oceans 12 is a dual stereo reverb that offers a lot of flexibility when it comes to presets and extremely precise tweaking of your reverb sound. You can find the Oceans 12 on Amazon here.
Walrus Audio – Fathom
This list wouldn't be complete without the Fathom from Walrus Audio. If the Slö (mentioned above) is too extreme for your liking, then the Fathom is a fantastic option. That is not to say that the Fathom can't get weird and extreme, but it is much more of a "Straightforward" reverb pedal. The Fathom's Hall, Plate, and Lo-Fi reverb settings are stunning, and the Fathom has a Sonar setting that feeds in both a high and low octave with the ability to blend the octaves with the X knob – which is perfect for getting weird.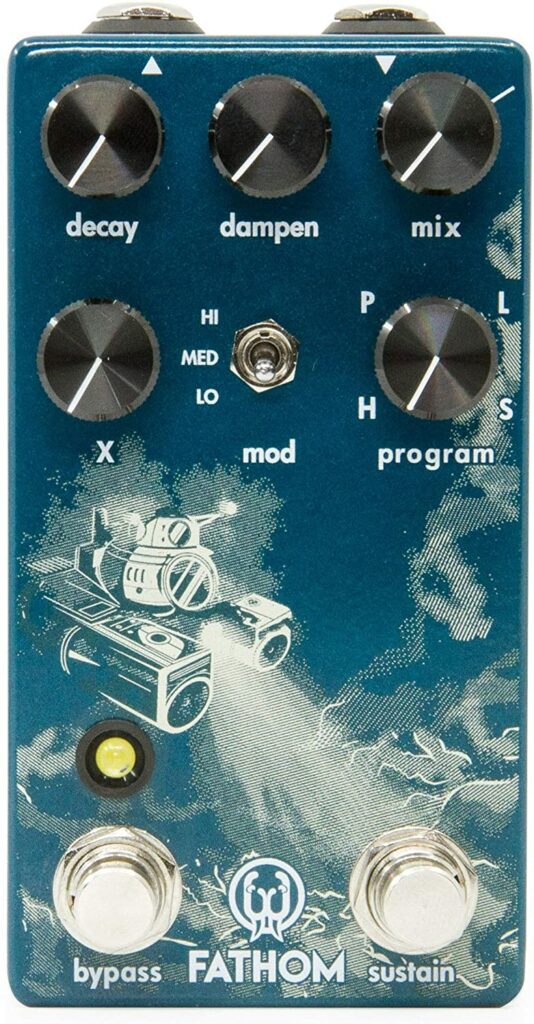 Mr. Black Pedals – SuperMoon
Mr. Black Pedals have created something special with the SuperMoon. Not only does the SuperMoon look amazing, it sounds incredible. This cavernous, modulated reverb is the perfect tool for any guitar player looking for an ambient reverb pedal.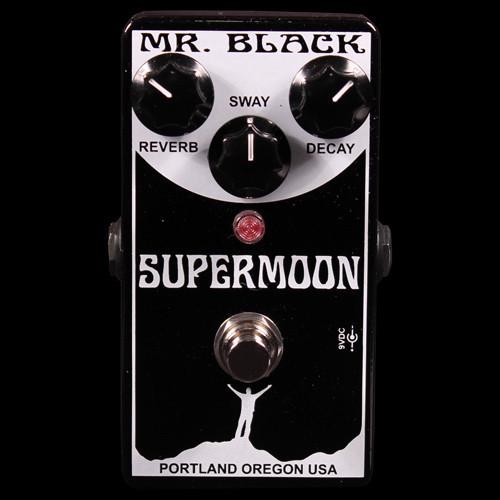 Meris – Mercury7
The Mercury7 from Meris is less of a reverb pedal and more of an instrument in its own right. Inspired by the Bladerunner soundtrack and packed with a multitude of options, the Mercury7 is an absolute must-have reverb pedal for any ambient musician.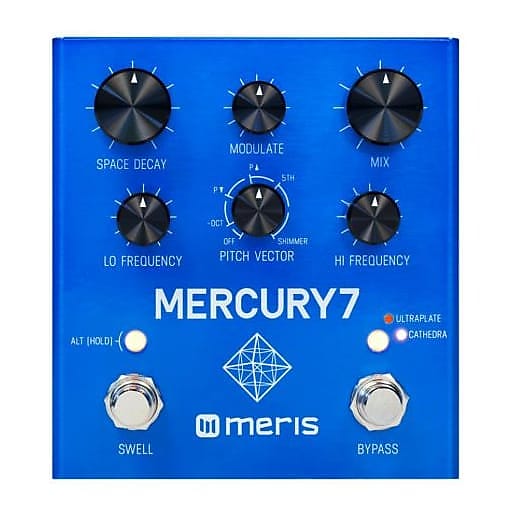 Red Panda – Context 2
The Context 2 is inspired by the rack-mounted reverbs of the 1980s. With 8 different customizable reverb algorithms to choose from, the Context 2 from Red Panda is an incredible tool for any pedalboard or studio setting. You can find our full demo of the Context 2 here.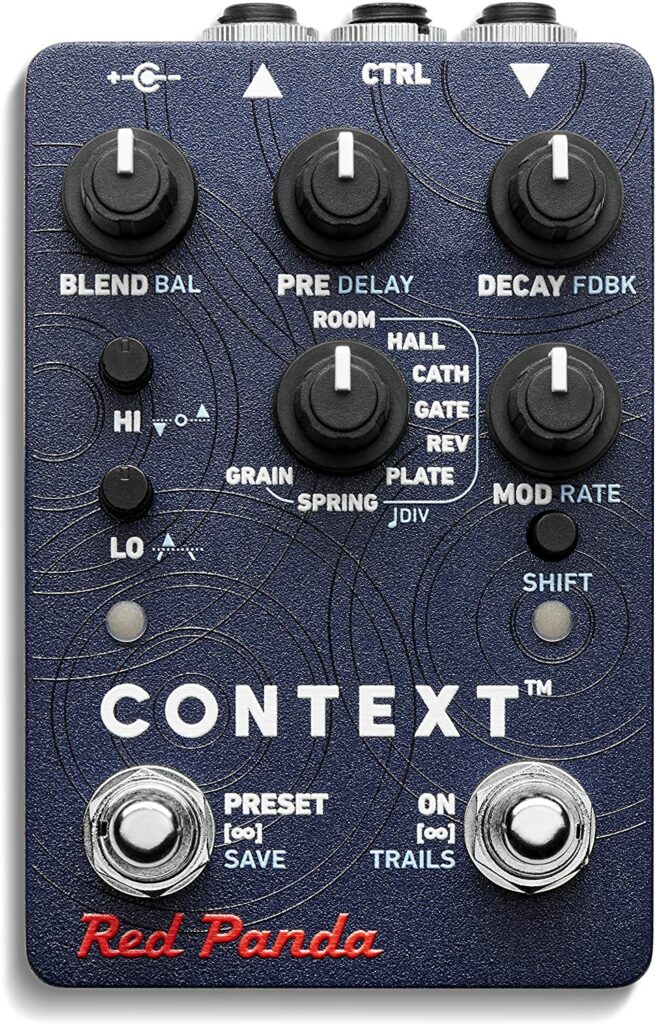 Old Blood Noise Endeavors – Procession
The Procession from Old Blood Noise Endeavors is basically a SciFi movie soundtrack inside of a pedal. The Procession is a hauntingly, beautiful reverb pedal that features three different modulation modes – Flange, Filter, and Tremolo – which help add more movement to your reverb sound. The Procession also has a momentary hold footswitch that freezes whatever note was played through the pedal when the footswitch is pressed. Perfect for adding layers to your sound!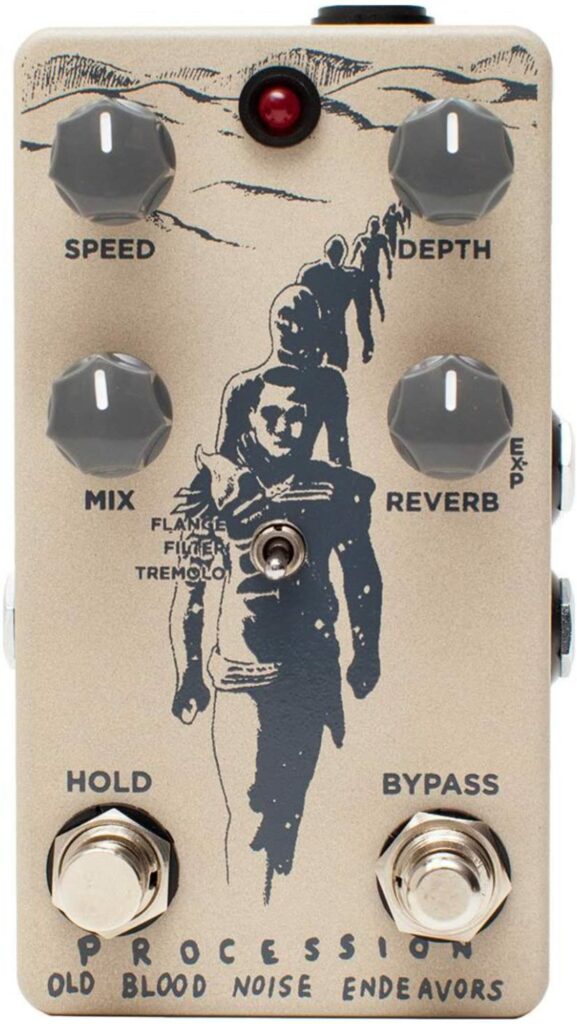 The Best Cheap Reverb Pedals (Under $100)
Finding any guitar pedal for less than $100 can be a challenge, especially when it comes to reverb pedals. But thankfully, there are a few awesome, affordable reverb pedals out there. Here are some of our picks for the best cheap reverb pedals.
JHS Pedals – 3 Series Reverb
The 3 Series Reverb from JHS pedals is an incredible reverb pedal for its price range. It is an extremely versatile reverb pedal that can emulate anything from small room reverb to endless ambient washes. With an adjustable EQ and switchable pre-delay options, you can't go wrong with the 3 Series Reverb from JHS Pedals.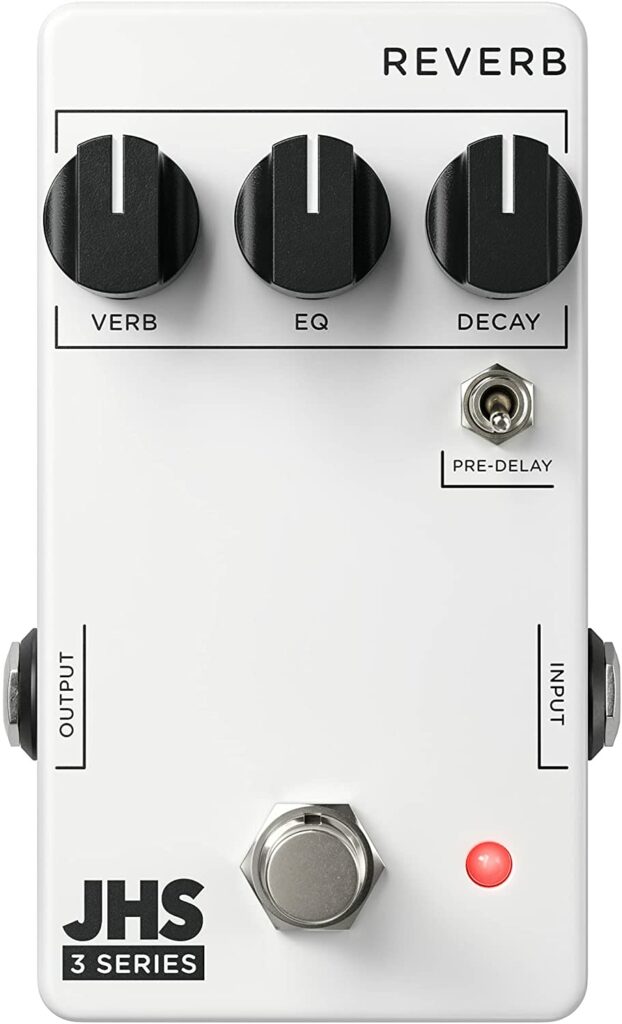 TC Electronic – Skysurfer
Another super affordable reverb pedal to check out is the Skysurfer from TC Electronic. With spring, plate, and hall reverb settings and an intuitive knob setup, the Skysurfer makes for quite an awesome reverb pedal for any pedalboard.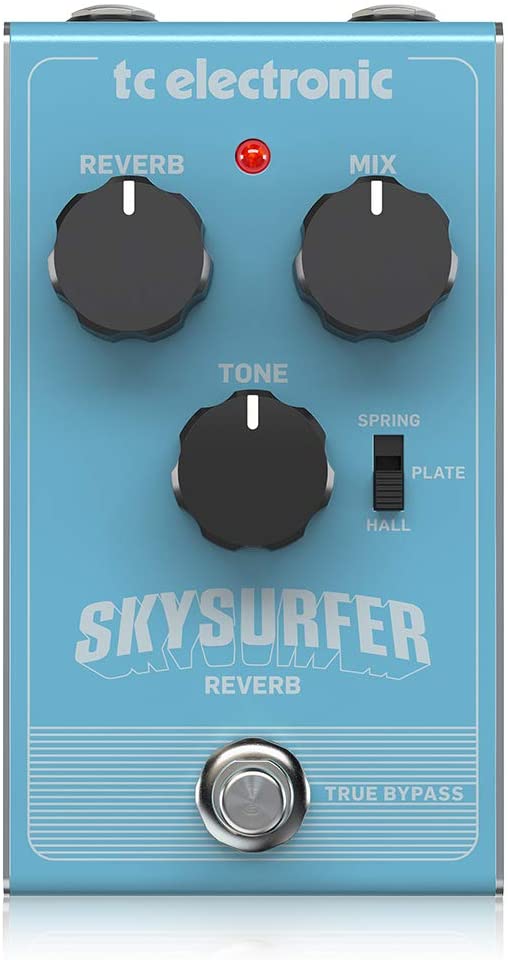 Caline Technology – Snake Bite
Caline Technology makes a lot of cool, affordable pedals, and the Snake Bite definitely checks both of those boxes. This highly-tweakable reverb pedal is a great option for those who love to really sit down and dial in their tone.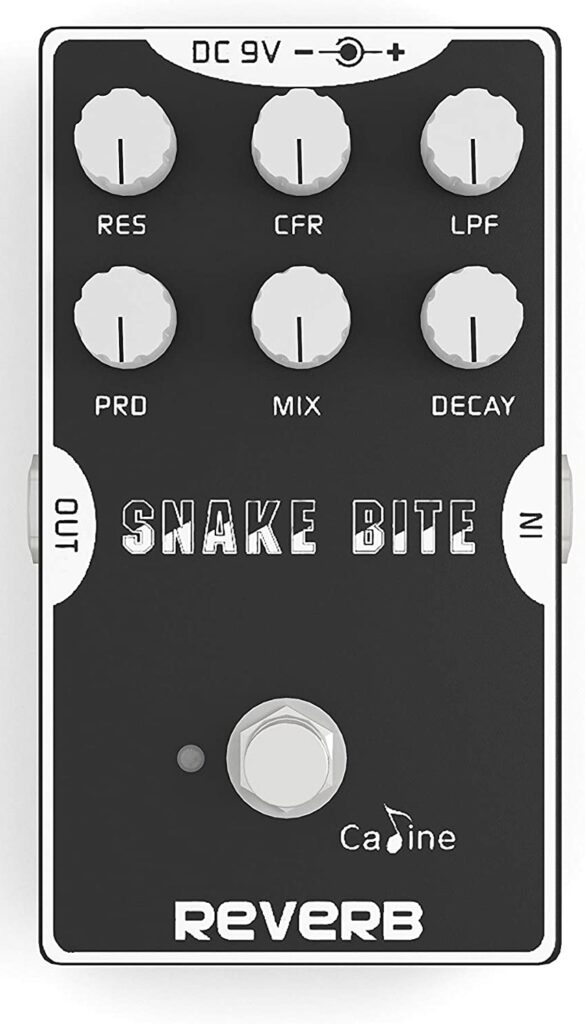 Mosky – Spring Reverb
If you are looking for an affordable spring reverb, then this mini pedal from Mosky could be your answer. The Spring Reverb from Mosky features a great-sounding, easy to control spring reverb – housed in a tiny, pedalboard-friendly enclosure.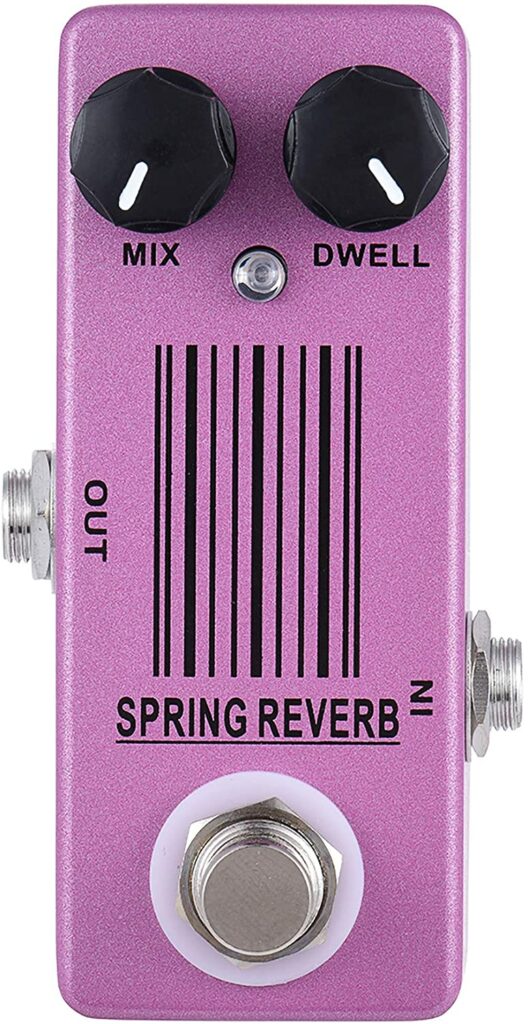 Donner – Verb Square
Donner is another notable name in the "affordable pedals" world, and the Verb Square is their 7-mode reverb offering. Packed with modes like Hall, Church, Spring, Plate, and Modulated Reverb – the Verb Square by Donner is a highly versatile, affordable reverb pedal to check out.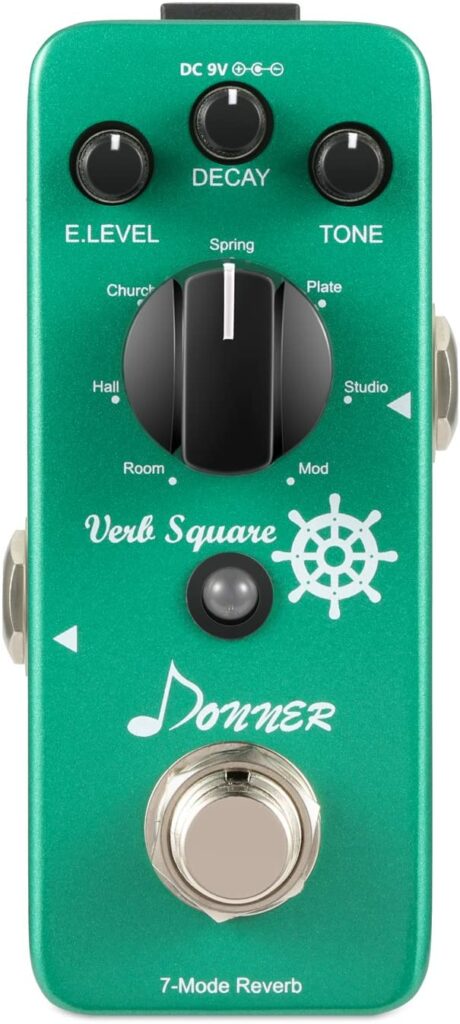 Flamma – FS02 Reverb
If you love options, the FS02 from Flamma is the perfect choice for a cheap reverb pedal. With 7 onboard reverb types and a ton of options to customize each reverb sound, stereo ins and outs, and the ability to save your own presets – the FS02 packs a lot of features into a surprisingly cheap price tag. You can watch our Flamma FS02 demo here.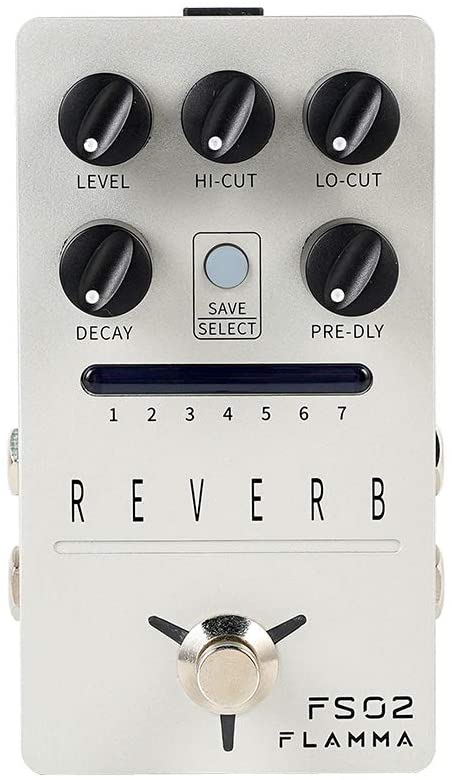 Joyo – Atmosphere
Another cheap, multimode reverb pedal to check out is the Atmosphere from Joyo. With 9 reverb modes available, optional modulation, and a tone knob to adjust your sound – the Atmosphere is the swiss army knife of affordable reverb pedals.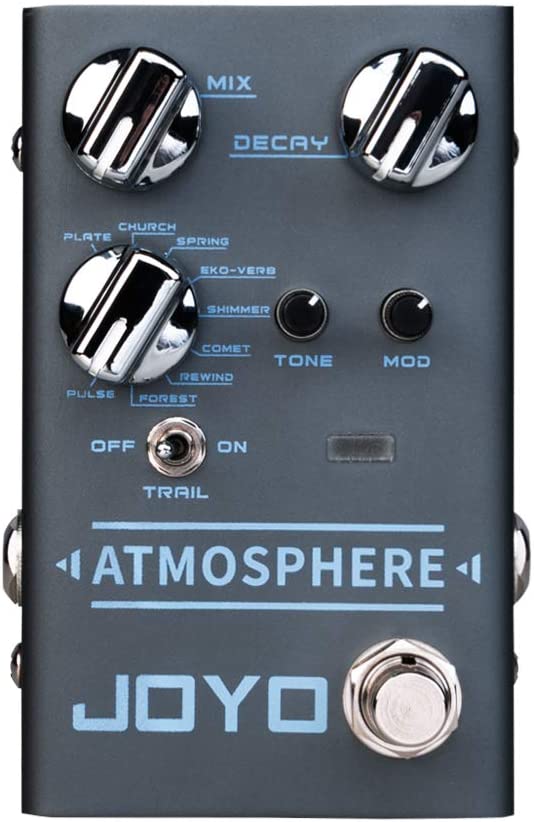 Related: Pedal Haven's guide to the best delay pedals.
Do you have more questions about reverb pedals? Check out our ultimate guide to reverb pedals which covers several frequently asked questions about reverb.
Do you have G.A.S. (Gear Acquisition Syndrome)? Check out our other guitar pedal shopping guides for more top guitar pedal picks!