Kansas City-based Browne Amplification just announced their latest pedal, the Carbon overdrive, which is available for preorders today.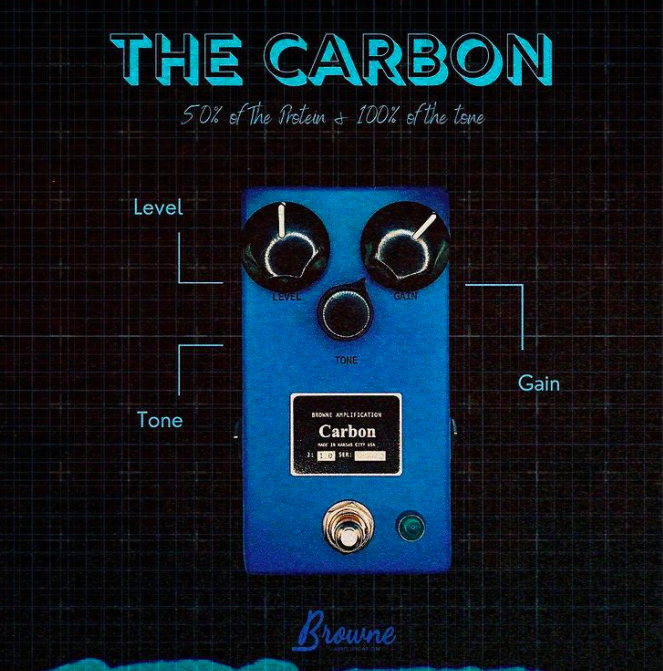 This brand new overdrive pedal is based on the "blue" side of their iconic Protein pedal.
The "Blue" side of the Protein is well known for its Blues Breaker-inspired, low-to-medium gain drive tones, and the Browne Amplification team has carefully extracted that section of the Protein's circuit and dropped it into its own standalone pedal, the Carbon. 
Aside from providing a wonderful overdrive sound, you can dial back the "Drive" knob and use the Carbon as a fat, punchy clean boost to help drive your amplifier or stack with your favorite drive pedals. 
For more information or to preorder, head over to the Browne Amplification website.
Images courtesy of Browne Amplification