If you're a fan of guitar pedals, you've probably seen the iconic Pantheon overdrive from Wampler Pedals. 
This Blues Breaker-inspired pedal is now available in a brand new, dual-configured pedal – the Pantheon Deluxe.
It's Two Wampler Pantheons in One!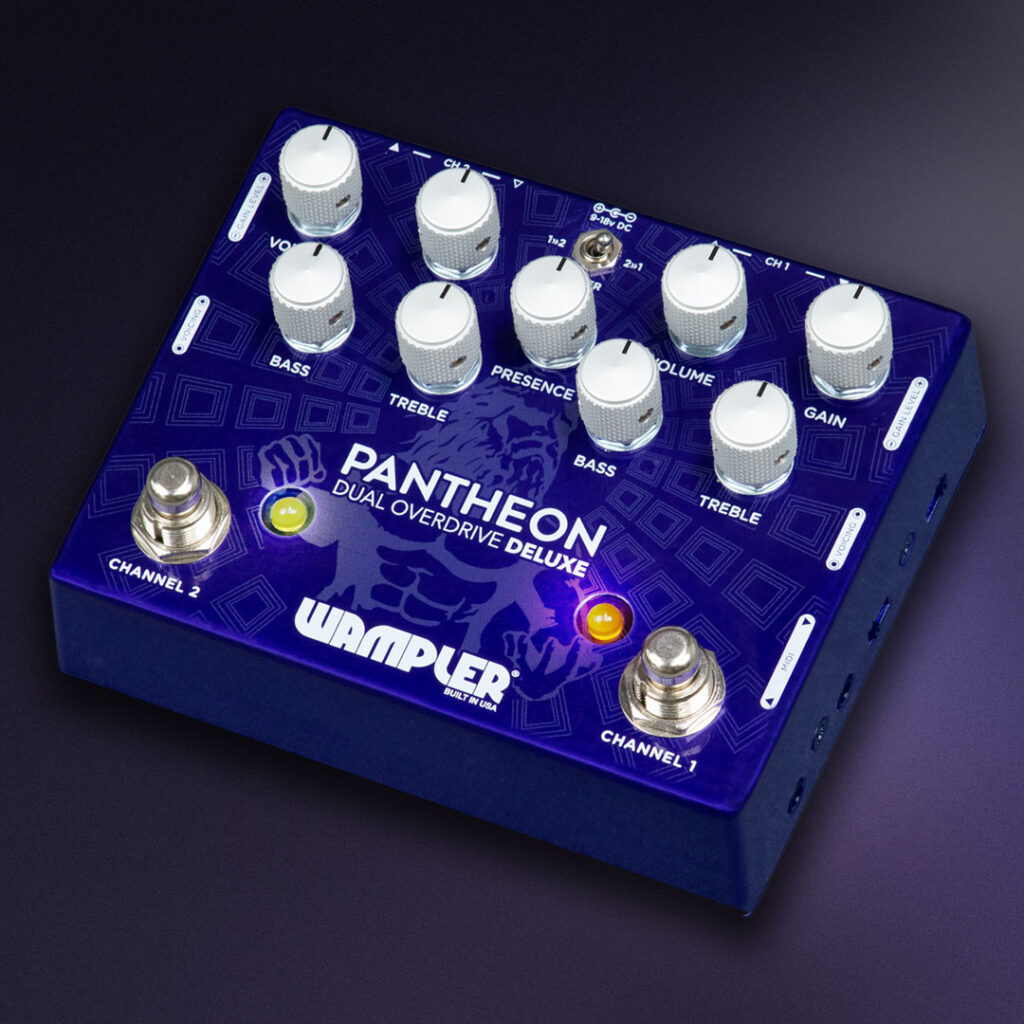 While the Pantheon Deluxe features two separate Blues Breaker-like channels, they are tuned a bit differently from each other. The first channel features all of the classic Blues Breaker-y goodness that we all know and love. The second channel, however, is a recreation of the original Wampler Pantheon overdrive (a more modernized Blues Breaker-style overdrive). 
Related: The best overdrive pedals
The fact that both channels can be selected individually or stacked gives you a ton of different tonal options (200 different combinations of gain settings, according to the Wampler Pedals website), so when it comes to dialing in your overdrive sound, your options are endless with the Pantheon Deluxe. 
Wampler has added some incredible ease-of-use features like an order switch that allows you to change the order of the two circuits (Channel 1 into Channel 2 or Channel 2 into Channel 1), MIDI capabilities, and a "presence" knob to help adjust the pedal to your guitar and amp setup.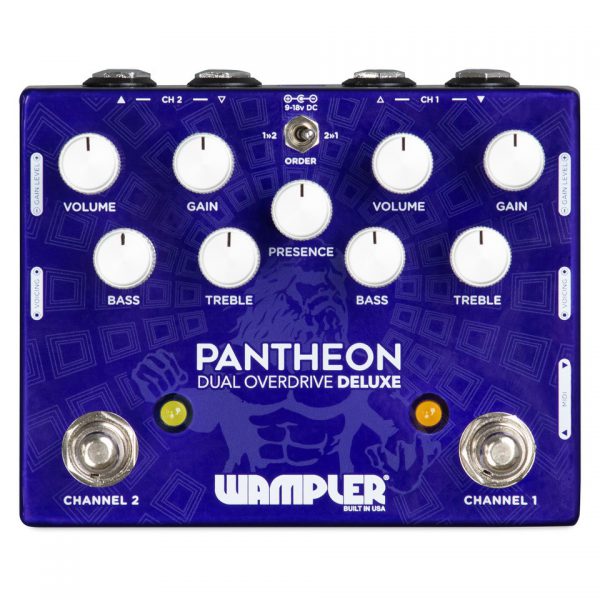 Check out the Wampler Pedals website to learn more about the Pantheon Deluxe.
Images courtesy of Wampler Pedals