This post may contain affiliate links
Overdrive pedals are synonymous with electric guitar. In fact, overdrive pedals were by far the most popular guitar pedals featured on pedalboards in 2020, and it is nearly impossible to see a pedalboard today without some sort of overdrive pedal on it. 
So what are the best overdrive pedals?
The truth is… it is quite subjective. Nearly every guitar pedal maker under the sun offers some form of overdrive pedal in their lineup and a vast majority of them sound amazing in their own right. 
So how do you decide? 
A great way to pick out an overdrive pedal is to look into the gear some of your favorite guitar players are using. Many well-known guitar players will have some sort of gear breakdown floating around the internet that you can check out, or maybe even a photo of their guitar rig has been posted online. If anything, you can try to go see them playing live and sneak a peek at their pedalboard! 
But if you need further inspiration, we have compiled a list of some of our favorite overdrive pedals that we think will make sense for just about any guitar player's rig. 
The Best Overdrive Pedals for Guitar
Wampler Pedals – Tumnus Deluxe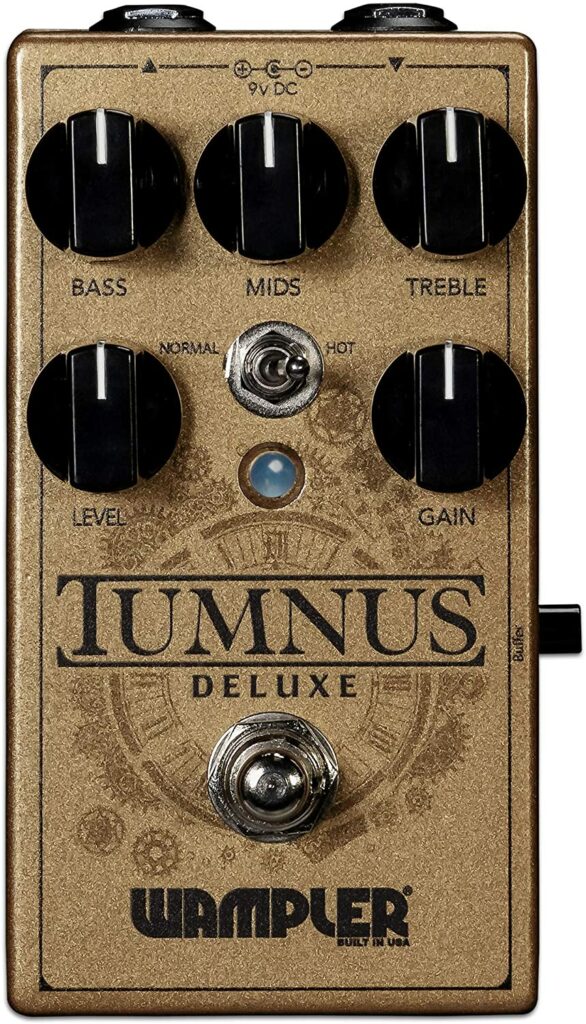 It's no secret that the Klon Centaur is one of the most sought-after pedals ever made – sometimes selling for thousands of dollars on the used market. But if you don't have thousands of dollars to spend, the Tumnus Deluxe from Wampler Pedals is a faithful recreation of this iconic overdrive pedal. Not only is this an outstanding overdrive pedal, but it tops our list of the best Klon Centaur clones too. 
The Tumnus Deluxe offers a more modernized set of controls with independent EQ controls, two different levels of gain accessible via the 'normal/hot' switch, and the option for true bypass or buffered bypass.  
WHERE TO BUY
NOTE: Wampler also makes the Tumnus in a mini guitar pedal version, which is much smaller with slightly fewer controls – but it is still a fantastic overdrive pedal. You can check that out on Amazon here or on Reverb here.
---
Ibanez – TS9 Tube Screamer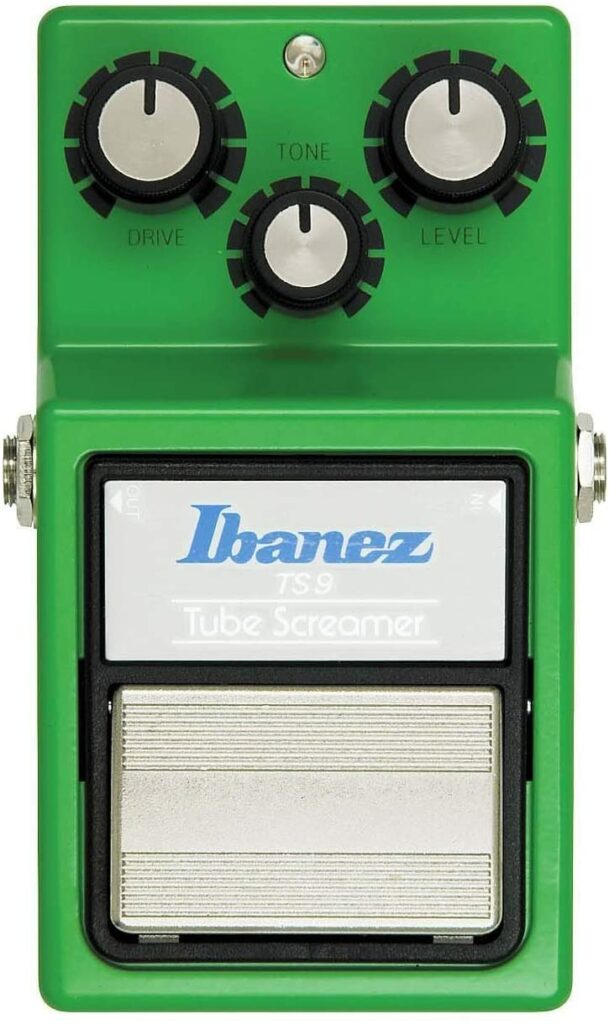 The Ibanez TS9 Tube Screamer made its debut in the early 1980s and has consistently been one of the most popular overdrive pedals on the market ever since. Used by guitar legends like Stevie Ray Vaughan and Cliff Burton, the TS9's smooth, mid-range-heavy overdrive sound sounds great in any setting. 
WHERE TO BUY
---
Browne Amplification – Protein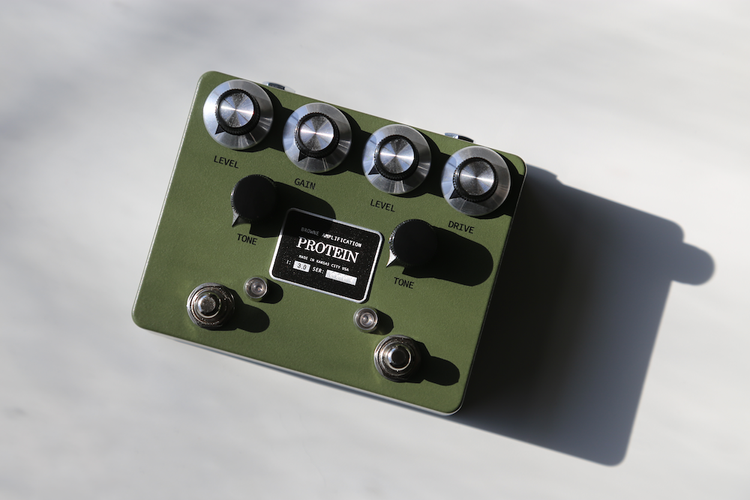 The Protein from Browne Amplification has taken over the guitar pedal world – and for good reason. This dual overdrive pedal offers two classic overdrive sounds in one pedal.
The "blue" side is based on the classic Marshall Bluesbreaker, and the "green" side is Browne Amplification's take on the Nobels ODR-1 overdrive. Each of the two circuits can be used individually or stacked together for some massive overdrive tones.
WHERE TO BUY
Note: If you are only interested in the "blue" side of the Protein (Bluesbreaker-style overdrive), Browne Amplification also makes a pedal called the Carbon that is just the "blue" side of the Protein. You can check out the Carbon on Reverb here.
---
Origin Effects – MAGMA57 
The MAGMA57 from Origin Effects offers all of the best things from the old Magnatone 200 Series amplifiers and puts it into a guitar pedal. Not only does the MAGMA57 offer an incredible amp-like overdrive, but it also features a lush vibrato which is a nice added bonus. 
The MAGMA57 features a whole host of tone-shaping options with a post-drive EQ section with three different presets to ensure it works well with just about any amplifier, a trimmer knob to further sculpt the high end of your tone, and full control over the speed and intensity of the onboard vibrato. 
WHERE TO BUY
---
Bondi Effects – Sick As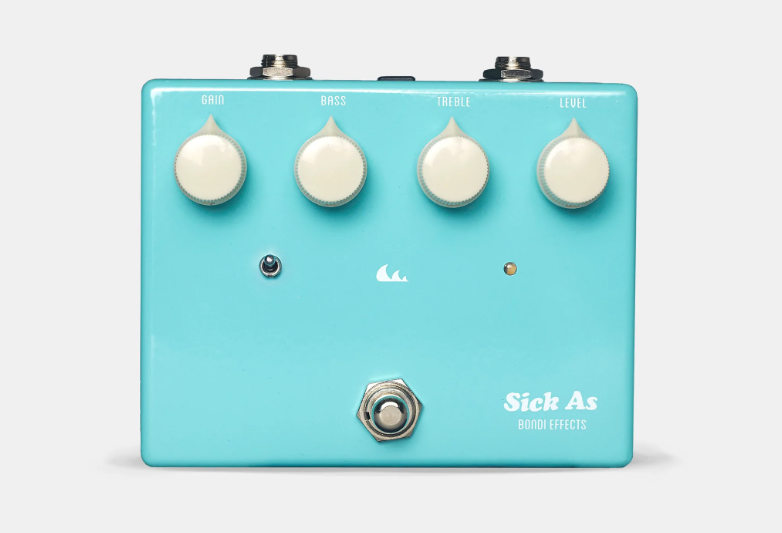 The Sick As from Bondi Effects is another Klon-style overdrive pedal – made for a modern world. At the base level, the Sick As is based on the legendary Klon Centaur, but Bondi Effects have included modern upgrades including an increased level of gain and a two-band EQ to help dial in your sound.
WHERE TO BUY
---
JHS Pedals – Morning Glory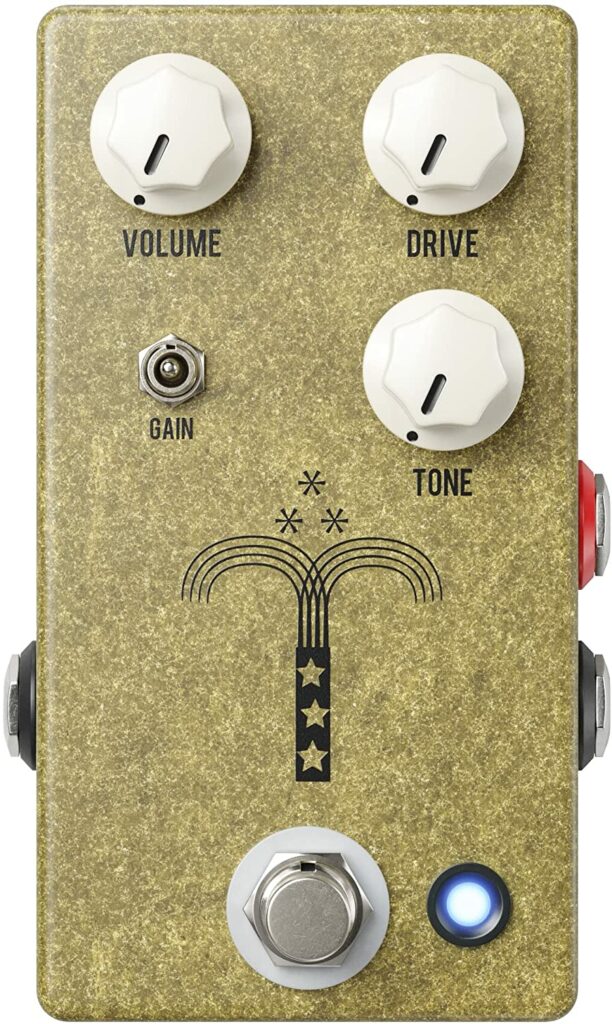 Whether you're looking to use an overdrive pedal to slightly boost your amp's output or you're looking for full-blown rock and roll tones, it is hard to go wrong with the Morning Glory from JHS Pedals. The Morning Glory is designed to be a highly transparent overdrive pedal and offers a very tube-amp-like overdriven sound. The Morning Glory offers two different gain modes, a hi-cut switch to help tame the high end of your tone, and a boost circuit which you can access by using one of JHS Pedals' Red Remote Foot Switch extensions.
WHERE TO BUY
---
Earthquaker Devices – Plumes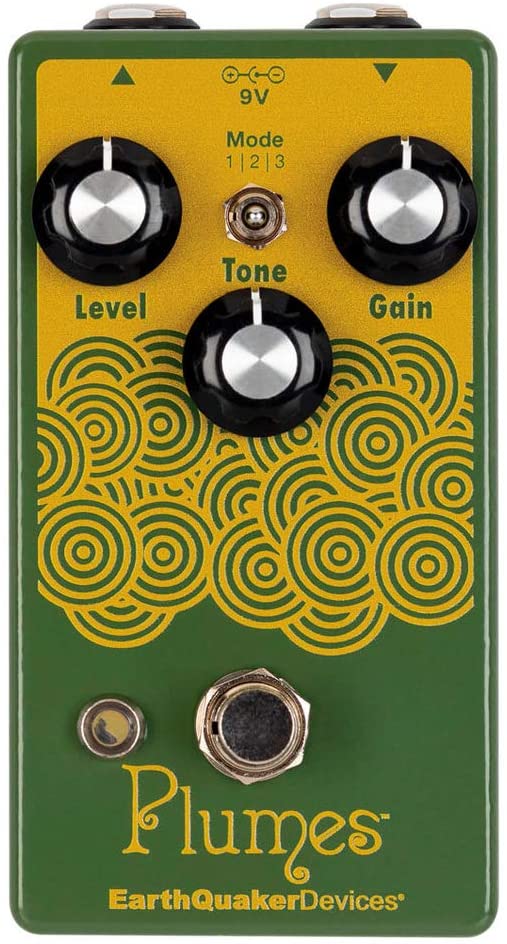 The Plumes from Earthquaker Devices is an overdrive pedal loosely based on the TS9 mentioned above, but with much more tone-shaping potential. This all-analog overdrive pedal features 3 different clipping modes (LED Clipping, Diode Clipping, or no clipping for more of a boost pedal vibe) as well as the standard Level, Tone, and Drive controls that we all know and love. This is an awesome overdrive pedal and the 3 different clipping modes provide a huge amount of room for experimentation within your rig. 
WHERE TO BUY
---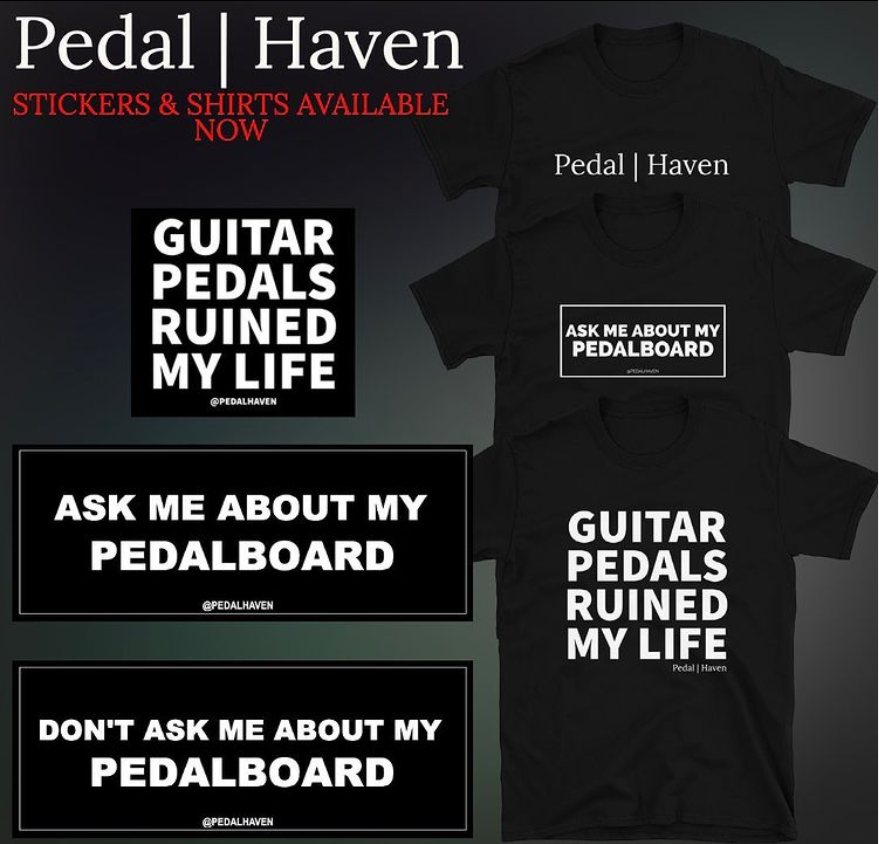 Visit the Pedal Haven merch store
---
Jackson Audio – Broken Arrow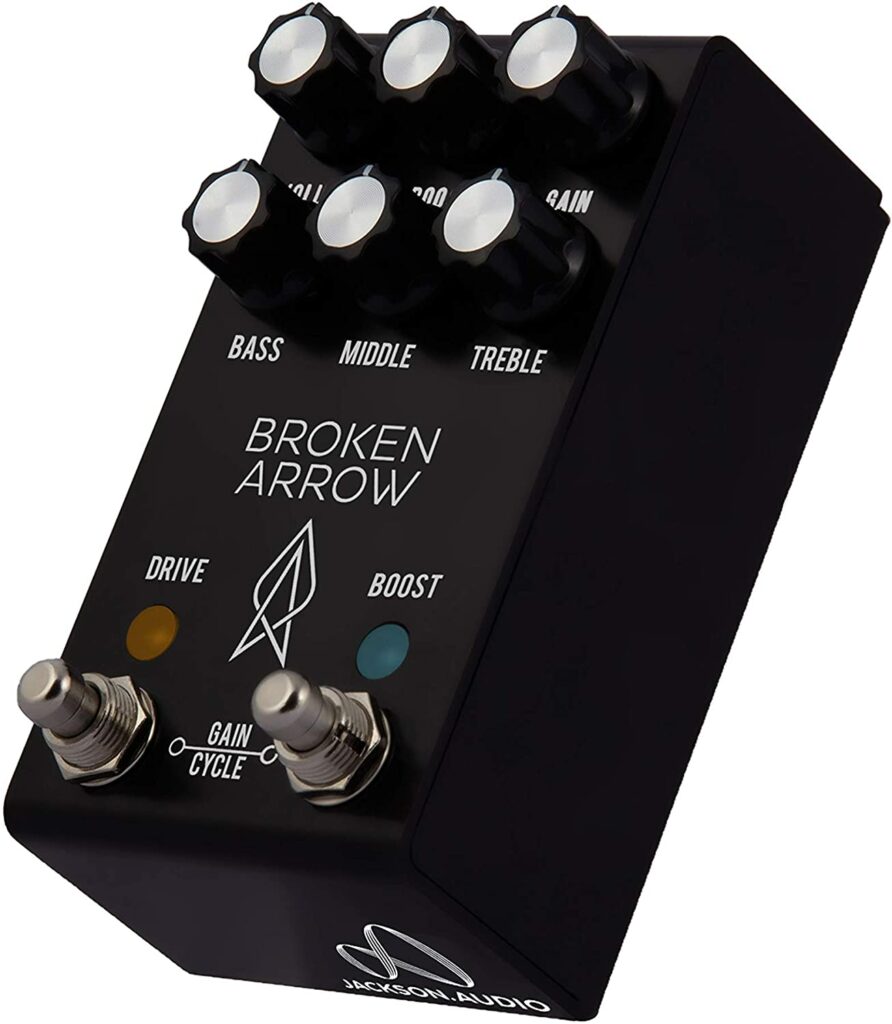 If you're on the hunt for a super-modern overdrive pedal, the Broken Arrow from Jackson Audio should be on your radar. The Broken Arrow offers both overdrive and boost options which can be used independently.
The Broken Arrow's overdrive section is a soft clipping overdrive circuit that is loosely based on the Ibanez TS-808 but has been tweaked with a more robust EQ section with individual controls for bass, mids, and highs and 4 different diode clipping options.
The Broken Arrow also features a unique "Gain Cycle" feature that allows you to cycle through 4 different levels of gain without touching the pedal. For example, if you set the gain to 100%, you can press both footswitches simultaneously and the pedal's gain will jump up 25% with each press until it reaches 100%. Which is quite interesting and useful for someone looking for different levels of gain while playing a song.
WHERE TO BUY
---
BOSS – Super Overdrive SD-1w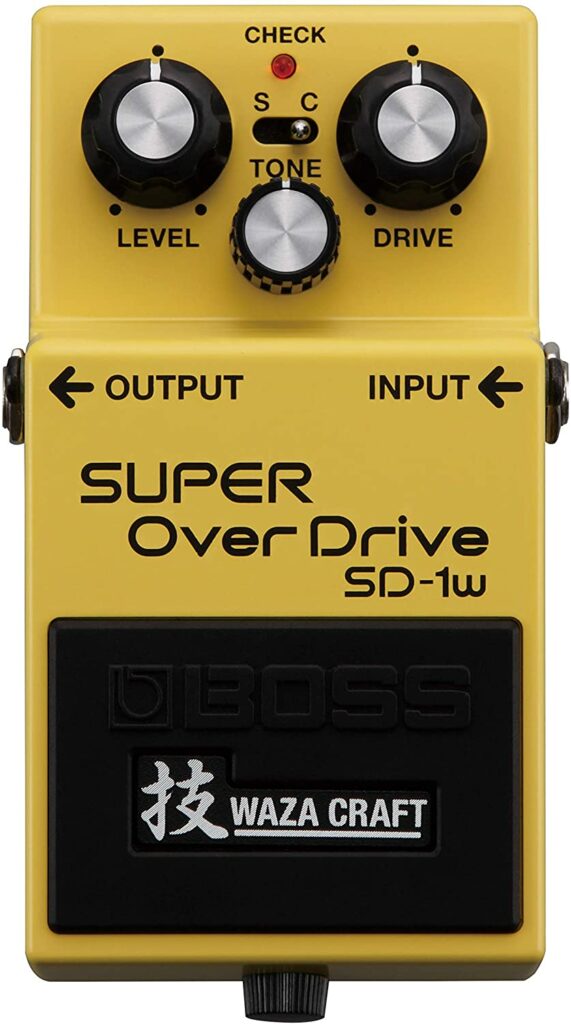 The BOSS SD-1 Super Overdrive is a legendary overdrive pedal in the guitar world. And BOSS has updated this overdrive pedal with the launch of their Waza Craft version, the SD-1w. The SD-1w from BOSS features all of the amazing overdrive sounds found in the original circuit but features a 'custom' mode that offers a more modern take on the tonal range and gain of the pedal.
WHERE TO BUY
---
Electro Harmonix – Soul Food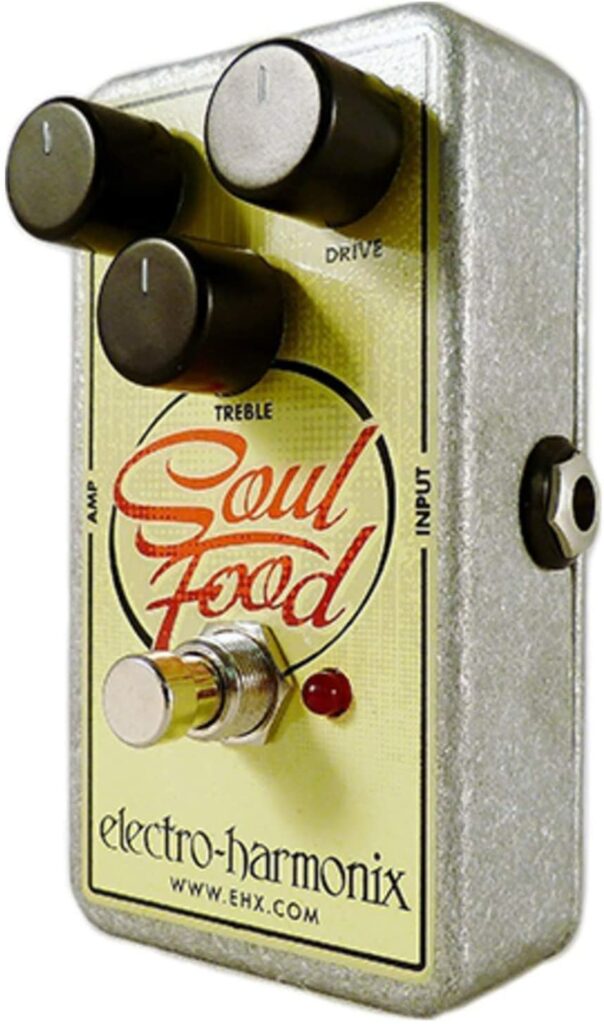 Up next is the Soul Food from Electro Harmonix. This is another overdrive pedal that is based upon the legendary Klon Centaur overdrive and offers much of the same sounds in a more affordable package. This is an awesome little overdrive pedal that offers a ton of headroom and gives you the option to switch the pedal between buffered or true bypass so it can fit into any pedalboard setup. 
WHERE TO BUY
---
Strymon Engineering – Sunset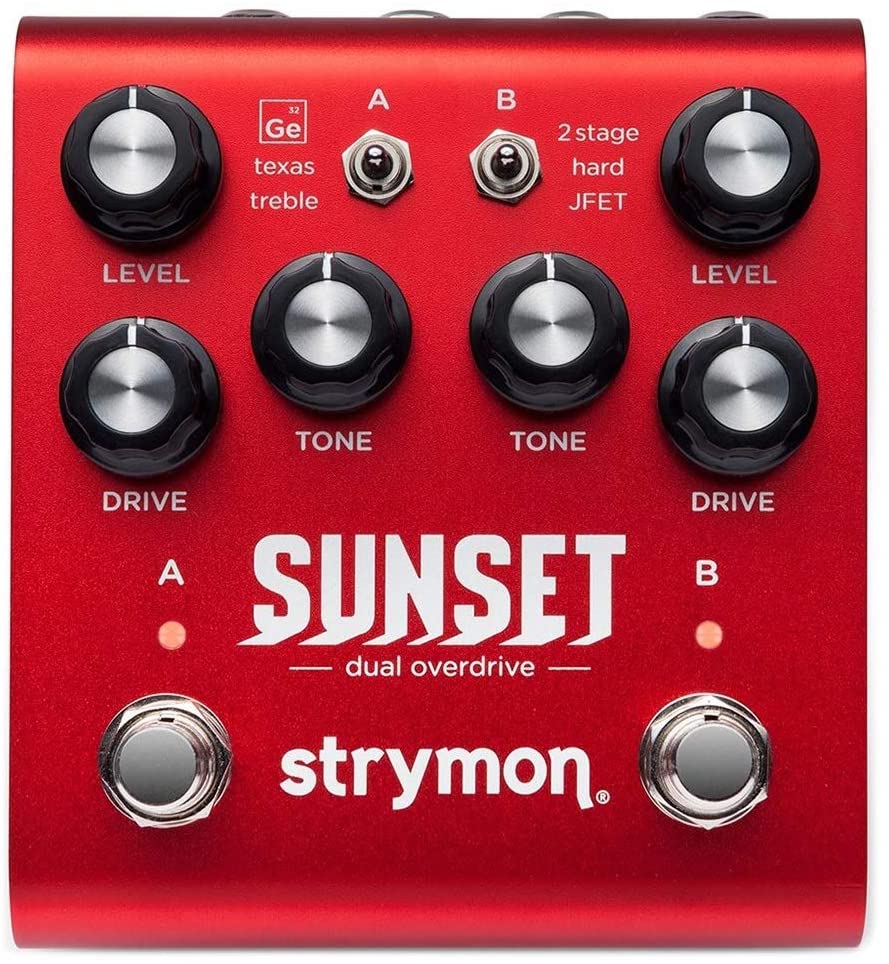 The Sunset from Strymon Engineering is like the final boss of overdrive pedals. This dual-channel overdrive pedal offers 6 different types of overdrive tones and puts them into one dual-channel pedal. 
The Sunset provides independent controls over the level, tone, and drive settings for each channel and each channel has 3 different overdrive circuits to choose from. Once you've picked out your favorite overdrive setting for each channel, you can use a switch on the back of the pedal to configure the order of the overdrive pedals (Channel A into Channel B, Channel B into Channel A, or both Channels together in parallel). The Sunset also has a bright switch to further adjust your EQ and has expression pedal compatibility too. 
WHERE TO BUY
---
Looking for more pedal inspiration? Check out the rest of our guitar pedal shopping guides.