This post may contain affiliate links
JHS Pedals just released a faithful recreation of the Dallas Rangemaster, the Germanium Boost.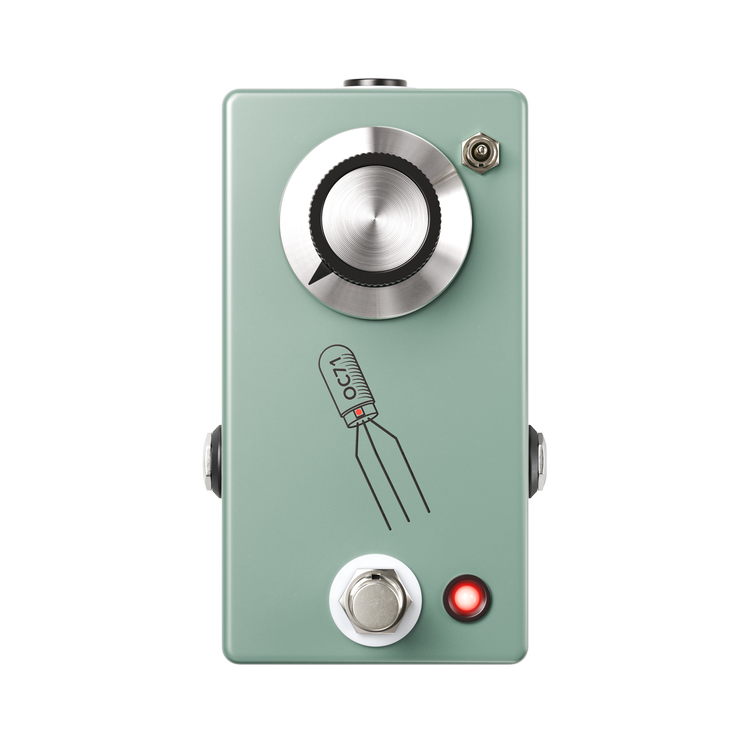 The JHS team has taken the sound of the amp-top Dallas Rangemaster treble booster and put it in boost pedal form – adding some modern features to sweeten the deal. 
Born out of the 1960s, the Dallas Rangemaster became an iconic boost effect (the world's first dedicated guitar booster) and can be heard all over guitar tracks from Brian May, Rory Gallagher, Tony Iommi, and more.
The JHS Germanium Boost is a recreation of the iconic amp-top boost box but offers a bypass footswitch so you can put it on your pedalboard and a two-way toggle switch that changes the voicing of the boost between the classic Rangemaster sound or a thicker, more modern tone. 
To create the Germanium Boost, JHS has sourced a handful of AC128 and OC71 transistors from a private source in England – but because of the scarcity of these vintage transistors the Germanium Boost is quite limited and JHS is "basically going to build these pedals until we run out" – meaning… get it while you can! 
WHERE TO BUY