This post may contain affiliate links
It is a couple of days late, but have no fear! The list of the most-like pedalboards of April 2022 is here! 
There was a large mix of giant pedalboards, desktop pedalboards, mini pedalboards, and bass pedalboards posted on the @PedalHaven Instagram account in April 2022! So let's dig into them to find the top 10 most-liked boards of the month.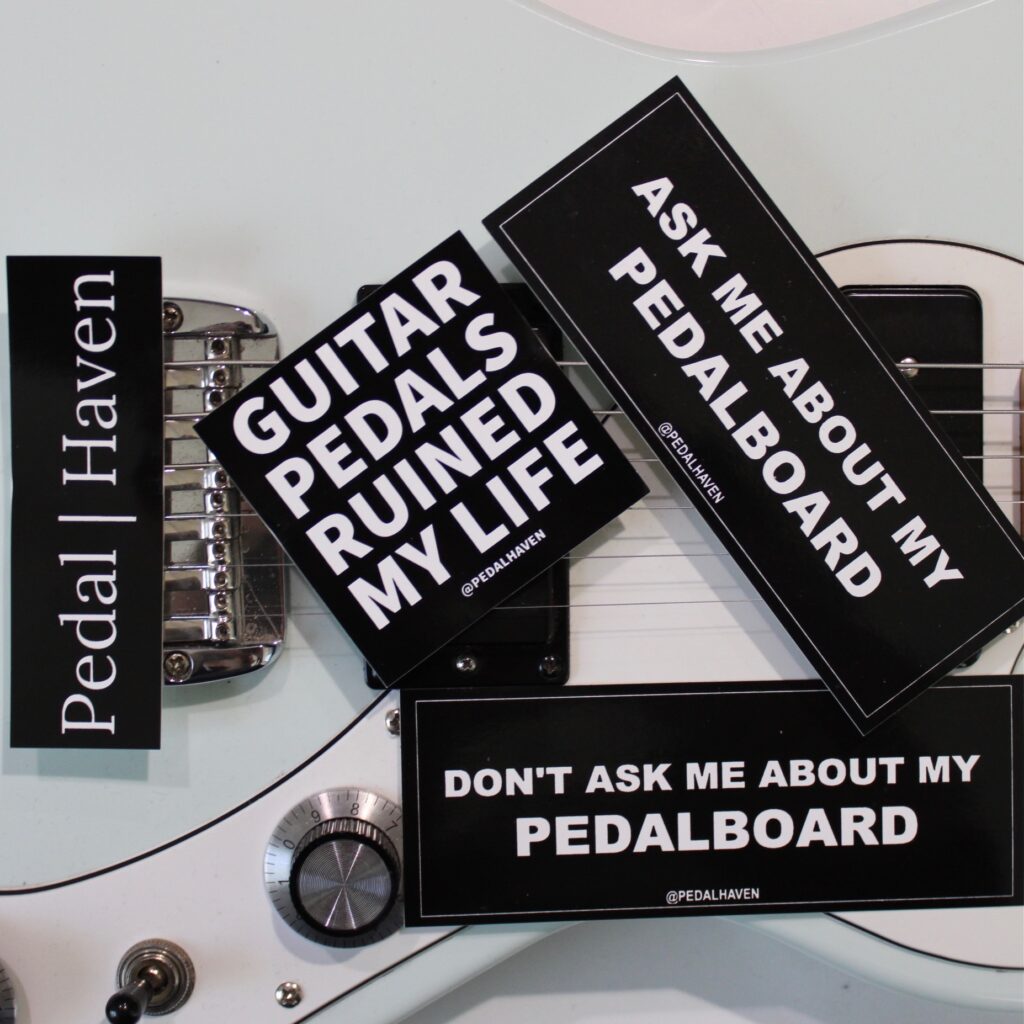 As always, be sure to check out the accounts of the owners and show them some love!
#1. @Luca.Guitars's Miniboard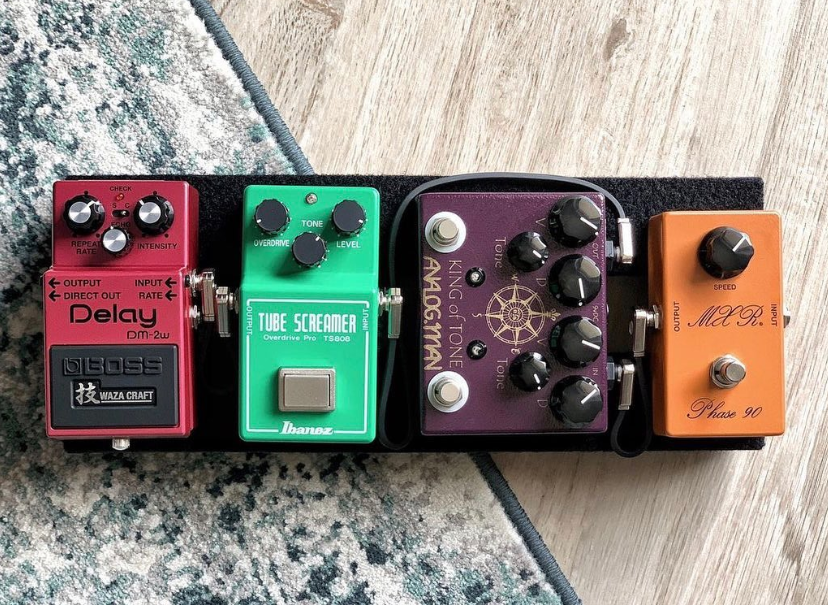 @Luca.Guitars is a familiar face in these "top pedalboard" lists – we've seen them a few times, but this new mini pedalboard they've put together is awesome! They've packed four classic pedals onto this board, and they've proven that even the simplest rig can be rather powerful – and popular!


#2. @Cleantones.nz's Pedalboard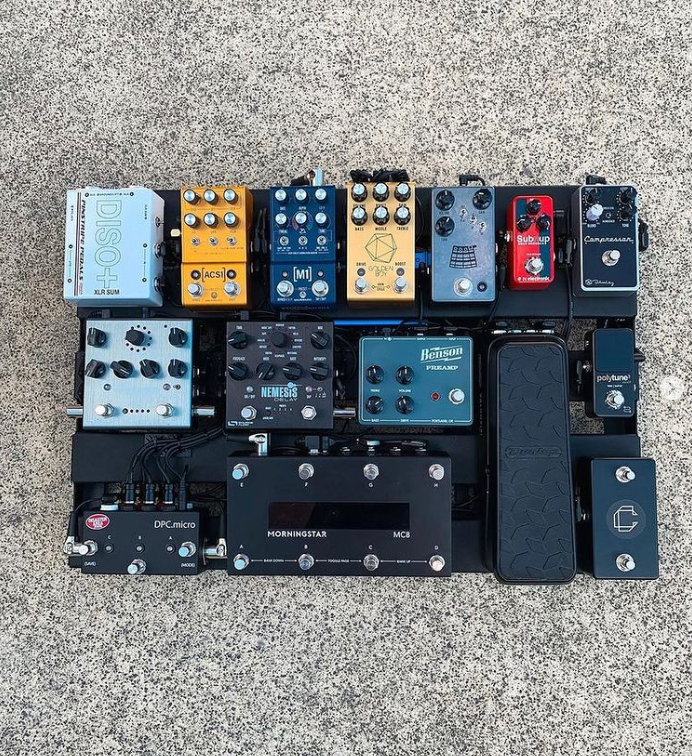 @Cleantones.nz is a rig builder based out of New Zealand, and this board that they put together is mind-boggling. They've done an amazing job at fitting thirteen pedals, a midi controller, and a DI box onto this board in a clean, well-thought-out manner.


#3. @Jyysopeltonen's Miniboard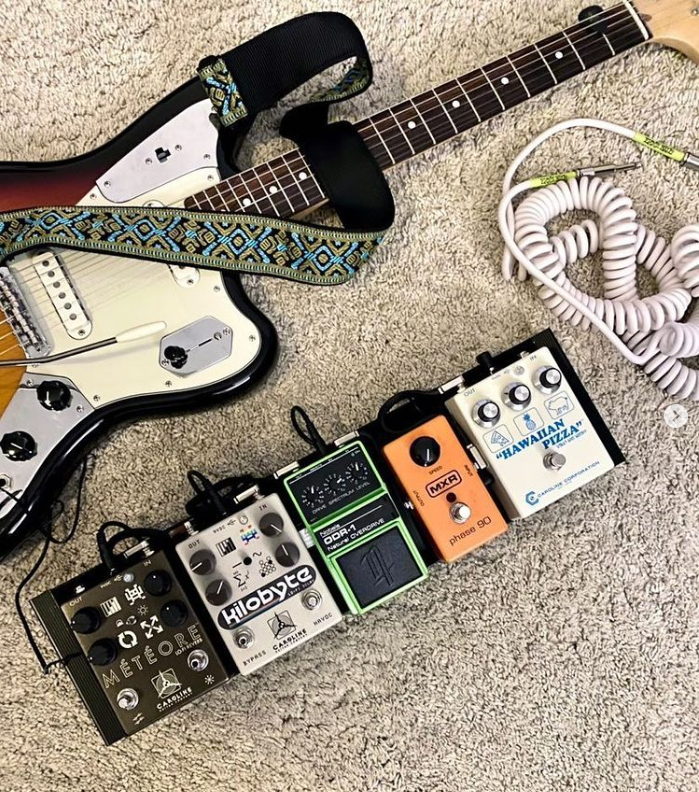 Next up, is my good friend @Jyysopeltonen's miniboard! If you check out their account, its clear that they are a massive fan of Caroline Guitar Co. pedals (rightfully so!) and this board features a new addition to their collection, the ODR-1 from Nobels.


#4. @Ado.Knazo's Pedalboard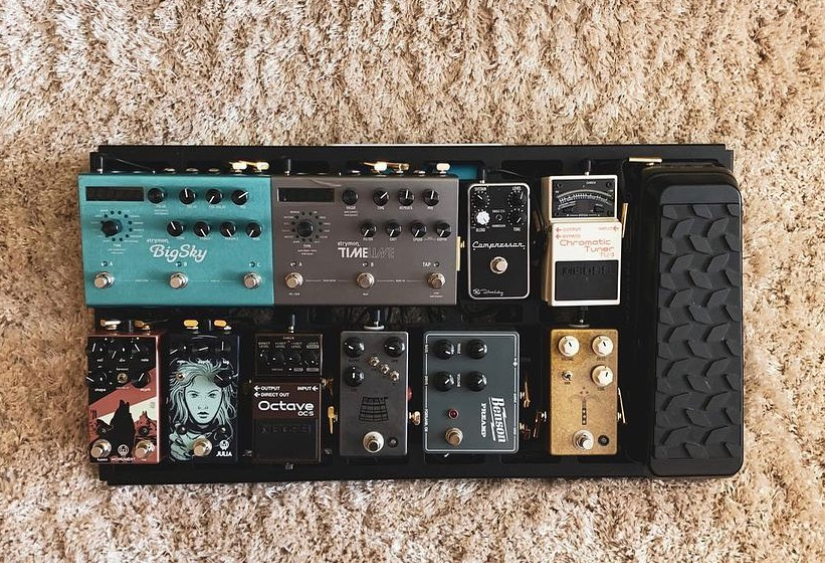 If you're a fan of clean pedalboards, you're going to love this board from @Ado.Knazo! This board is impressively neat and features a whole host of awesome pedal choices.


#5. @Stephen_Caviness_'s Pedalboard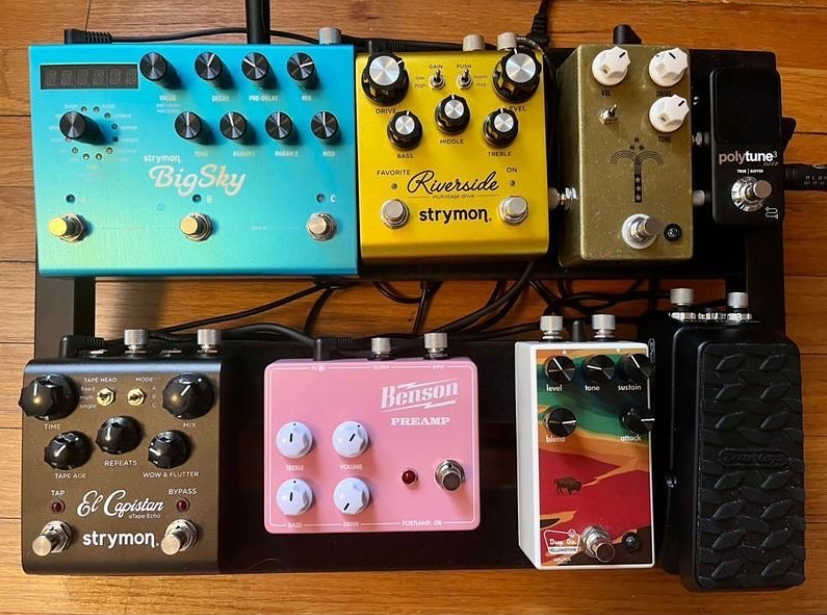 In fifth place, is this board from @Stephen_Caviness_! This board has some really cool pedals on it, including Walrus Audio's "National Parks Series" Deep Six compressor pedals and that pink Preamp from Benson Amps. This board is great!


#6. @Nickweeeb's Rig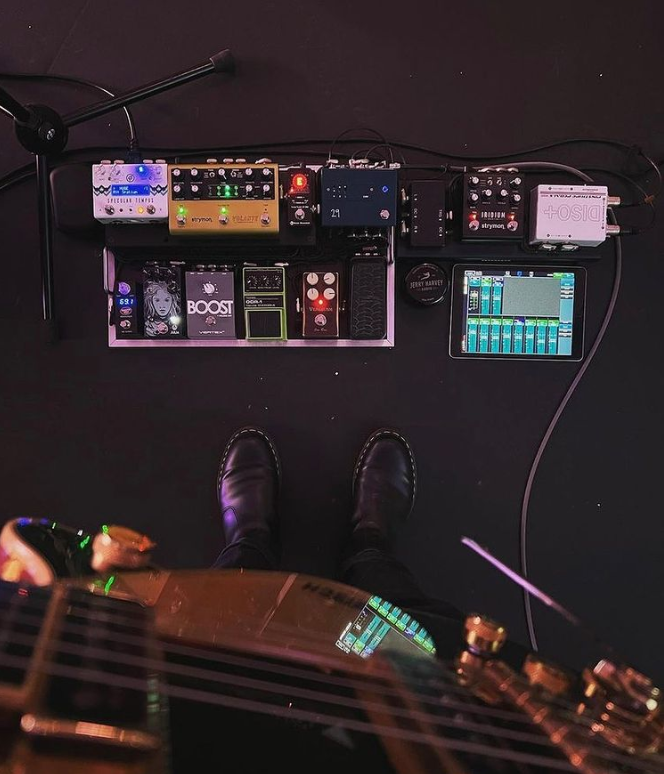 This setup from @Nickweeeb is nothing short of incredible. I mean, that pedalboard is packed with some heavy hitters when it comes to pedals, and they even have a second little board with a Strymon Iridium and a DISO+ from Pinstripe Pedals to handle their amplifier sounds. 10/10 cool rig!


#7. @MatthewTheMusicMan's Pedalboard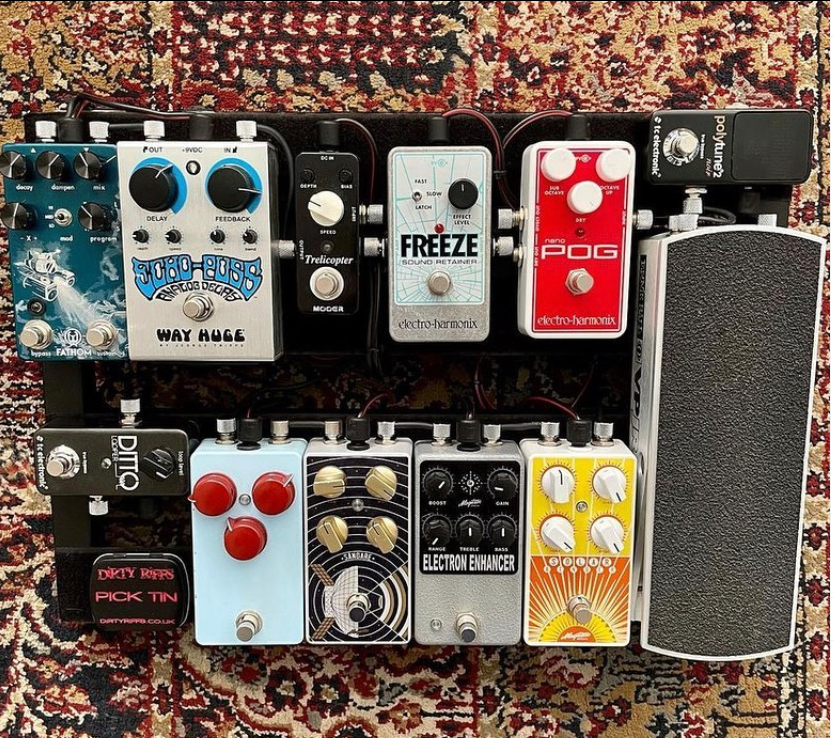 Next, is this colorful rig from @MatthewTheMusicMan! This board looks like so much fun, and they've done a great job at keeping things neat and organized with the cabling. Check out the original post for some shots of the wiring and even a nice picture of their cat with the pedalboard.


#8. @FraserAllanGuitar's Pedalboard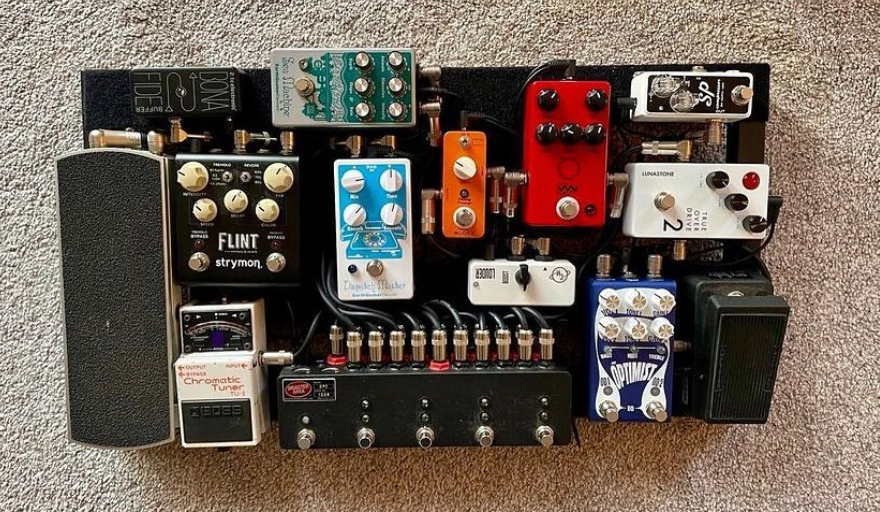 In eighth place, is this pedalboard from @FraserAllanGuitar. They're rocking that new Optimist pedal from Jackson Audio & Cory Wong, alongside a number of other awesome pedals! This rocks!


#9. @TerribleBret's Pedalboard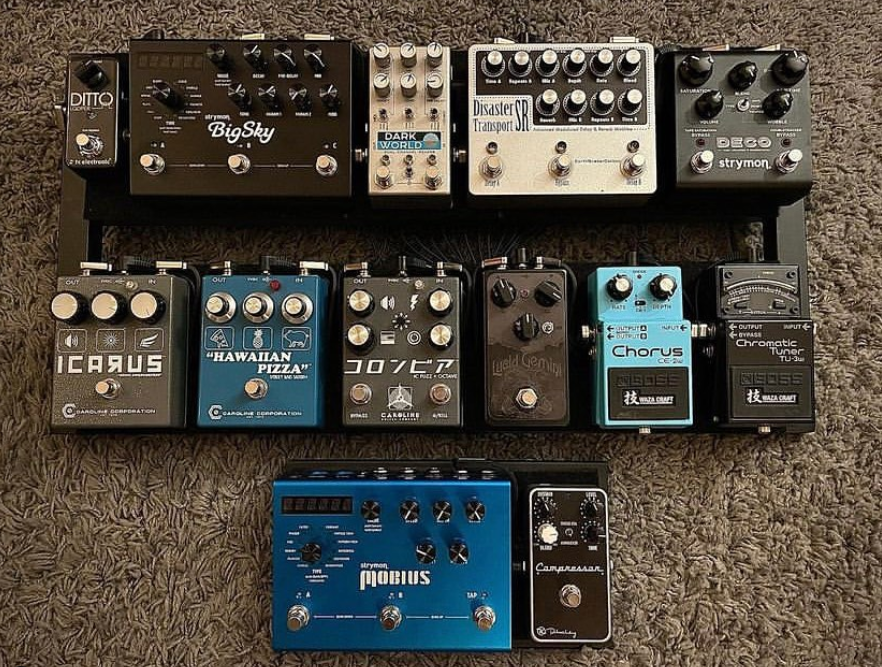 I love a pedalboard with a theme, and this black/blue/silver board from @TerribleBret is too good! They have carefully picked a number of great pedals here, including the blacked-out BigSky and Deco from Strymon's Midnight Series, and have created an extremely cool rig! I am jealous!


#10. @Abdulrzl_'s Pedalboard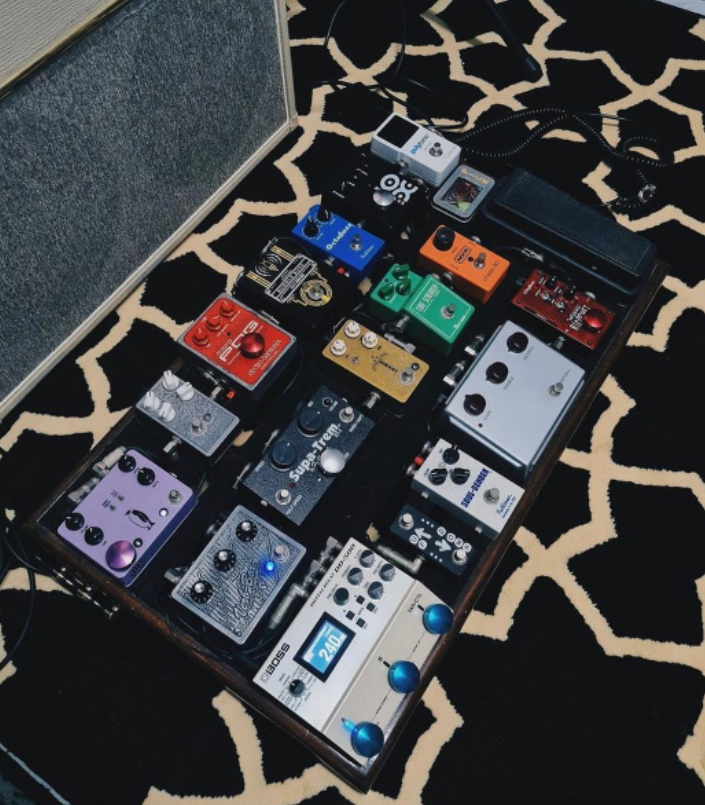 If you're a fan of massive pedalboards, then this board from @Abdulrzl_ is for you! This pedalboard has everything you could possibly need on it and more. They have made some really cool pedal choices here!


Shoutout to everyone that submitted their board last month! Head over to the Pedal Haven Instagram account to check out the rest of the boards from April and please submit your board too! 🙂