This post may contain affiliate links
Adding a compressor pedal to your bass pedalboard can be a secret weapon. A bass compressor pedal can help add sustain and headroom to your bass tone and can help contain the dynamic range of your playing for a more consistent sound.
Related: What does a compressor pedal do?
So what are the best bass compressor pedals? Below we've compiled a list of a few fantastic compressor pedal options for your bass rig.
Best Compressor Pedals for Bass
MXR Bass Compressor
When it comes to bass compressors, the MXR Bass Compressor offers a large variety of options when it comes to sculpting your tone. With independent attack & release controls as well as controls of both the input & output, you can adjust your compression settings very precisely.
The MXR Bass Compressor also features a set of LEDs that help you visually see what the compressor is doing.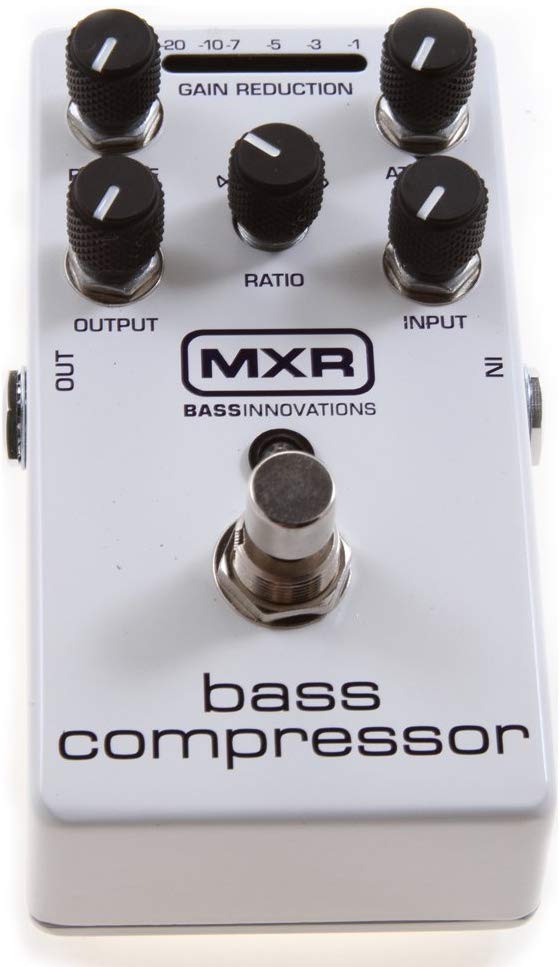 View on Amazon
Origin Effects Cali76 Compact Bass
The Compact Deluxe is an amazing compressor pedal for guitar, and the Cali76 Compact Bass from Origin Effects is their bass compressor. This is a studio-grade, high-quality bass compressor with a huge amount of tone shaping controls to craft your sound.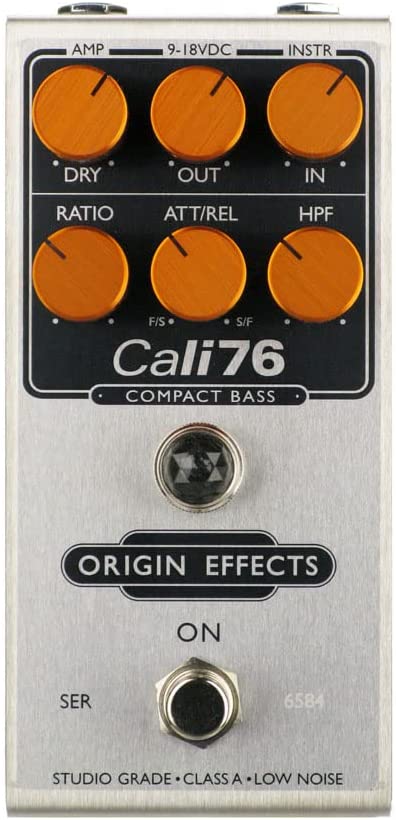 Electro-Harmonix Bass Preacher
The Bass Preacher is a two-knobbed beast from EHX. The pedal offers an "attack" control in the form of a toggle switch, allowing you to choose three different attack settings on the fly.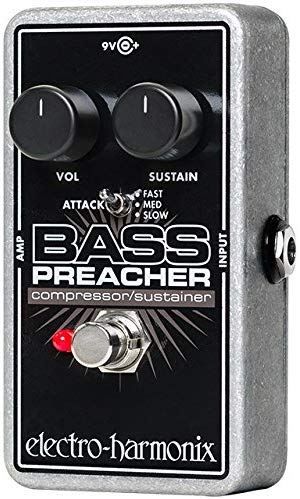 View on Amazon
TC Electronic Spectra Comp
The TC Electronic Spectra Comp is a studio-grade compressor in a tiny format. TC Electronic's "Tone Print" technology allows you to choose different compressor settings from their vast library of options, and upload them straight into the pedal. Despite only having one knob, the Spectra Comp is quite a versatile bass compressor pedal in a small form factor.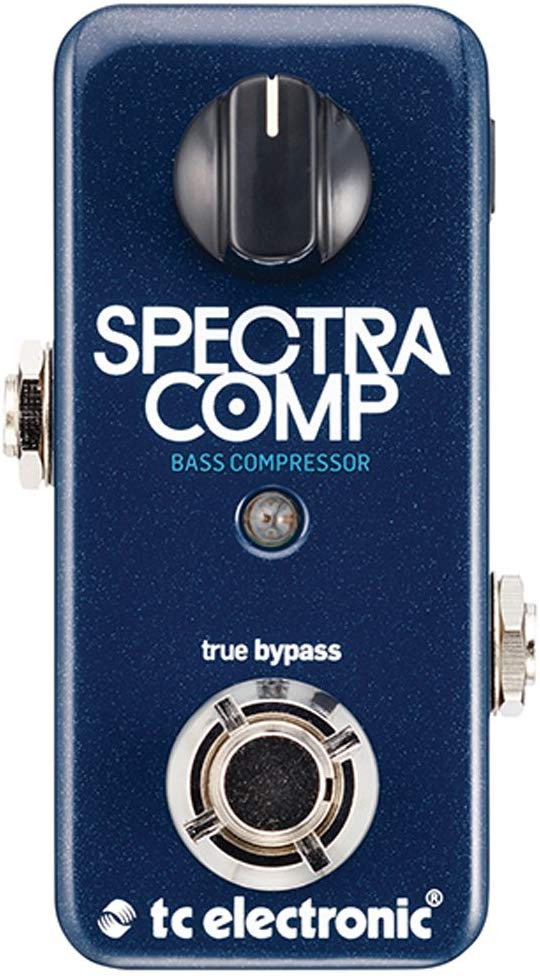 Darkglass Hyper Luminal
A bass guitar pedal can always benefit from a "Blend" knob, and the Hyper Luminal from Darkglass has that – plus a multitude of other options on board. The Hyper Luminal is a fantastic choice for the more experienced bass player looking for a high-quality compressor pedal.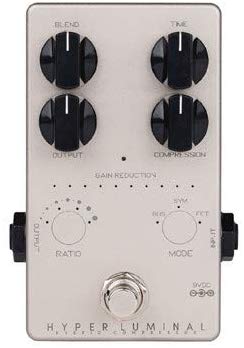 View on Amazon
Ampeg Opto Comp
The Opto Comp from Ampeg is an optical bass compressor with an easy-to-use three-knob interface that delivers smooth, vintage-style compression.  This is a great option for those looking for a budget-friendly bass compressor pedal.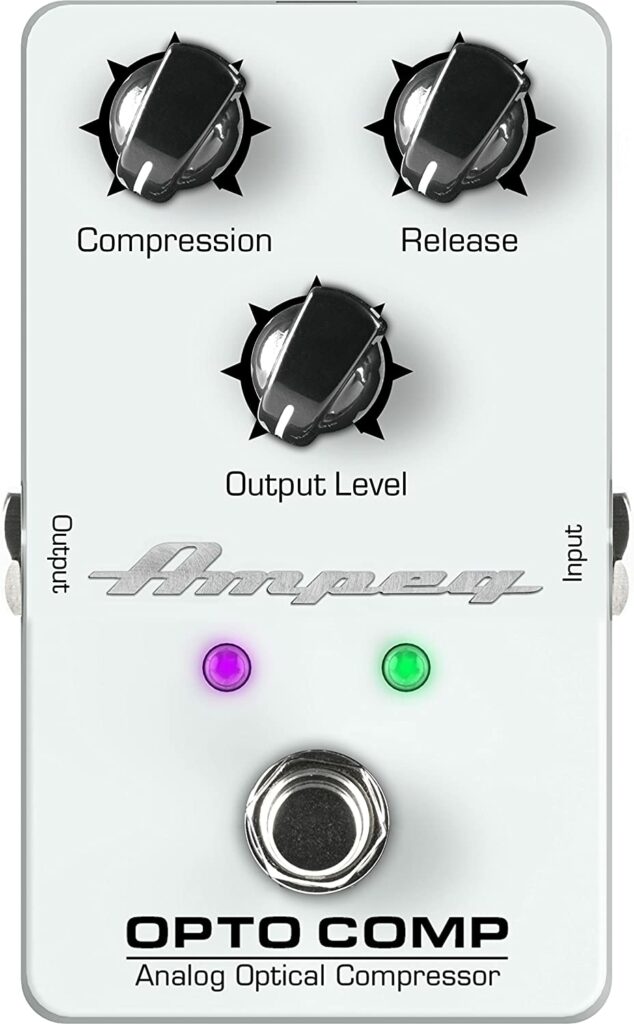 View on Amazon