Check out the new blacked-out versions of Strymon's iconic pedals!
As we come out of the spooky season of Halloween and head fast towards Black Friday, the folks over at Strymon Engineering have surprised us all with the release of their new limited series of pedals dubbed the "Midnight" series. 
The Midnight series of pedals consist of three iconic Strymon pedals: The BigSky (which tops our list of the best reverb pedals), the El Capistan (recently recommended in our list of the best delay pedals), and the Deco – which have all been outfitted in a sleek black enclosure with white details, black knobs.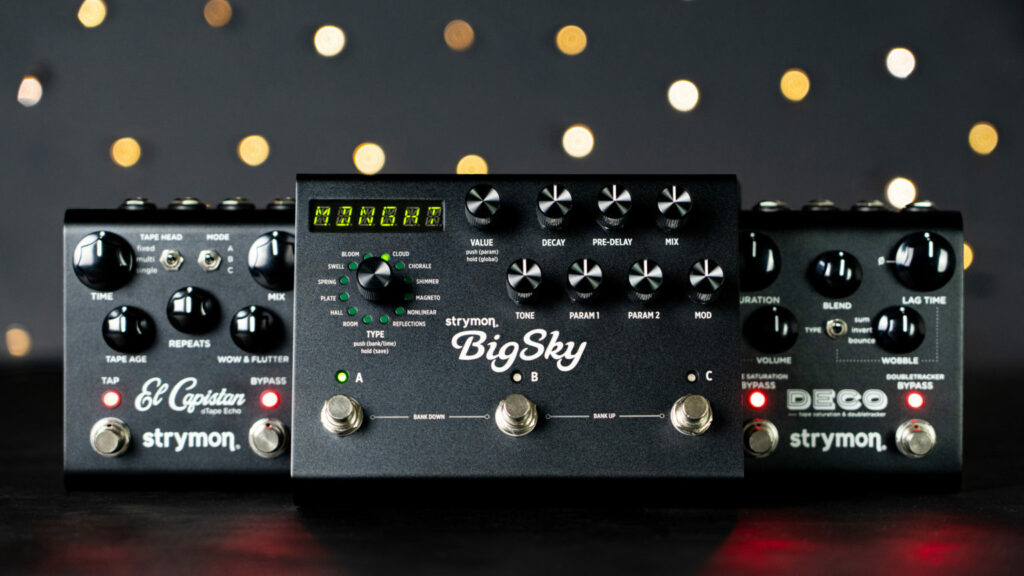 At the moment, it seems like they have only included these three pedals in this limited Midnight series, but it would be great to see them introduce other pedals in their line into this blacked-out series. 
For more information about Strymon's Midnight series or to purchase them, head over to https://www.strymon.net/midnight/