This post may contain affiliate links
If you've been a fan of Spaceman Effects, you will have seen their iconic 6 stage phaser pedal, the Explorer. 
Today, Spaceman Effects have announced a reissue of the Explorer phaser in a smaller, more pedalboard-friendly enclosure.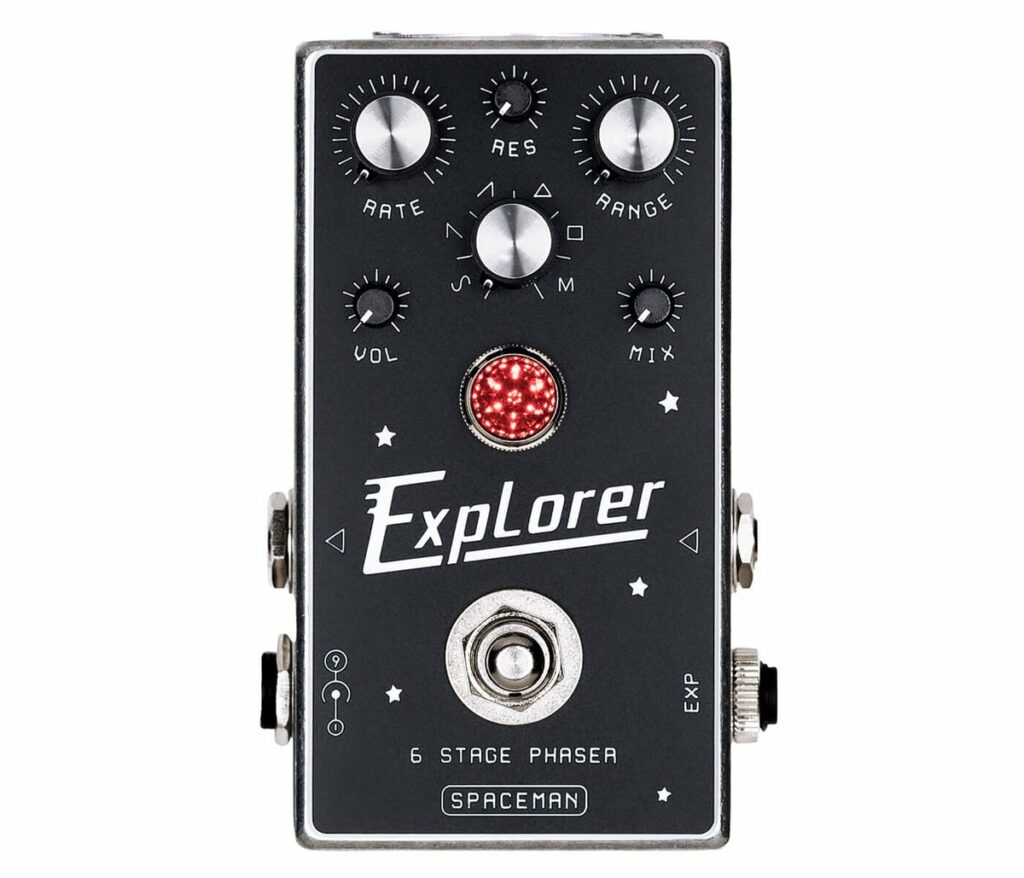 Despite the change in size, the new Explorer offers the same hand-wired circuitry and sounds that the original Explorer offered. 
"Sometimes liquidy smooth, sometimes chewy and lush, the fluid frequencies squiggle and flourish like the unrelenting ebb and flow of the sonic tide"
The Explorer Phaser is available in three different colorways: Silver/Black, Red, and Black/Yellow.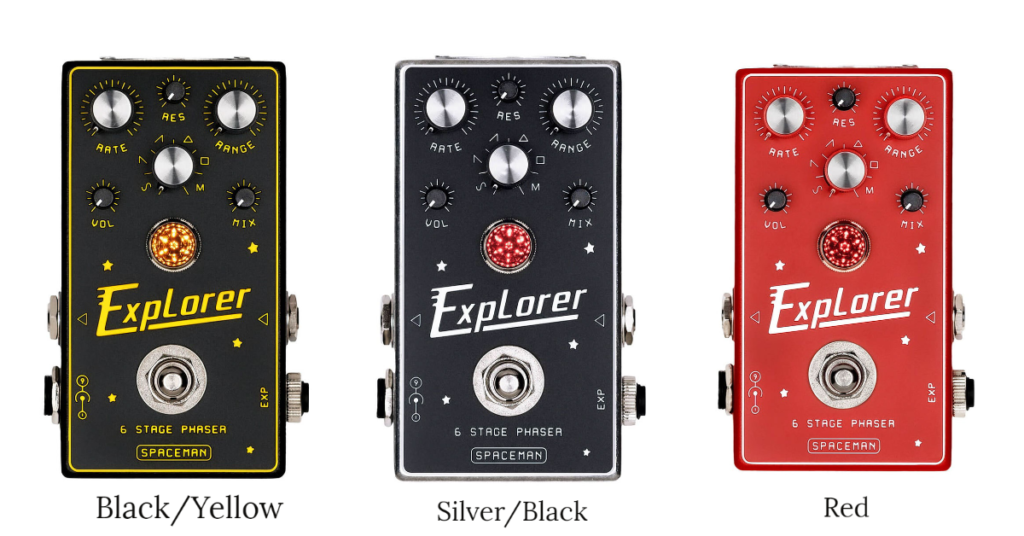 The Explorer phaser from Spaceman Effects offers a Volume knob to dial in the pedal's output volume and a Mix knob to blend in your clean signal for a more subdued phaser effect.
The Explorer also has knobs to control the Rate, Resonance, and Range of the phaser effect so you can fully dial it to your liking. 
Most notably, the Shape knob on the Explorer offers 5 classic wave shapes for the phaser effect: Sine, Ramp Down, Ramp Up, Triangle, and Square. The sixth mode is a "manual" mode which disables the phaser's LFO and freezes the phase sweep – allowing you to dial in unique wave shapes using the Rate knob. 
Spaceman Effects' Explorer's Rate can also be controlled using an external CV source or an expression pedal when using any of the 5 available waveshapes. When using "Manual" mode, the exp/CV control controls the phaser's sweep.
For more information, technical specs, and recommended settings, check out the Explorer on the Spaceman Effects website.