This post may contain affiliate links
Death Metal giants, Full of Hell, have joined forces with ZVEX Effects and released a limited version of ZVEX's iconic Fuzz Factory pedal.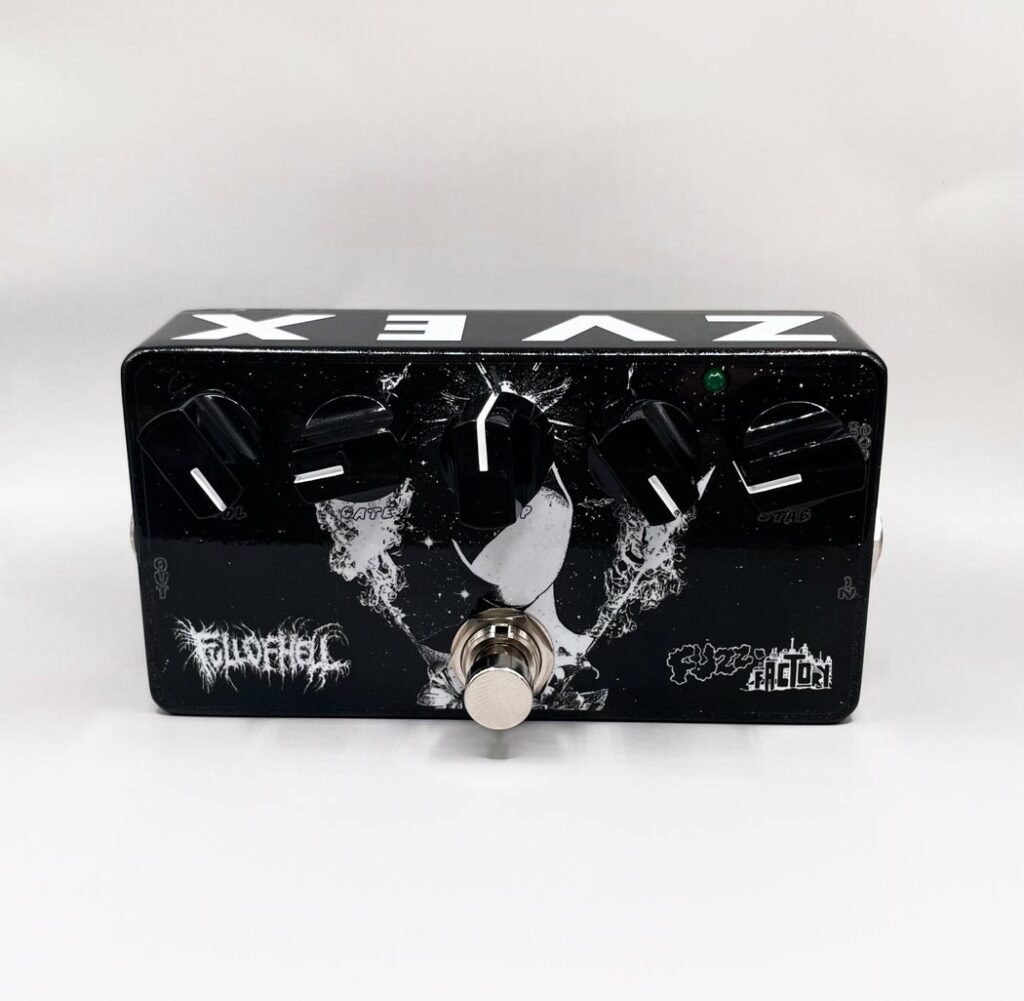 This blacked-out Fuzz Factory pedal features artwork from Mark McCoy.
"Fuzz Factory is notorious for a reason and I think a perfect fit for Full of Hell. Whether it be a classic fuzz sound, crushing lows or just crazy noise, it can cover all fields and encapsulates our sound in one device." – Spencer Hazard, Full of Hell


The Fuzz Factory, which was the 3rd most popular fuzz pedal in our study of 2021's most popular guitar pedals, features two new-old-stock germanium transistors and a collection of 5 different knobs to help you dial in the perfect fuzz sound for your rig. 
The pedal was released for preorders on 1/6/2022 and is super limited to 100 units. Estimated to ship in early March. 
For more information, head over to the Full of Hell shop for details.