This post may contain affiliate links
I hope your New Year is off to a great start! As we dive straight into 2022, and after looking at the most popular guitar pedals of 2021, I wanted to take a look back at all of the pedalboards that were posted on the Pedal Haven Instagram account in order to find the top 9 most-liked pedalboards throughout the year.
Let's dive into the list! Be sure to go check out the original posts and show the owners of these pedalboards some love!
The Most Popular Pedalboards of 2021
#9. @Edsfelix's Pedalboard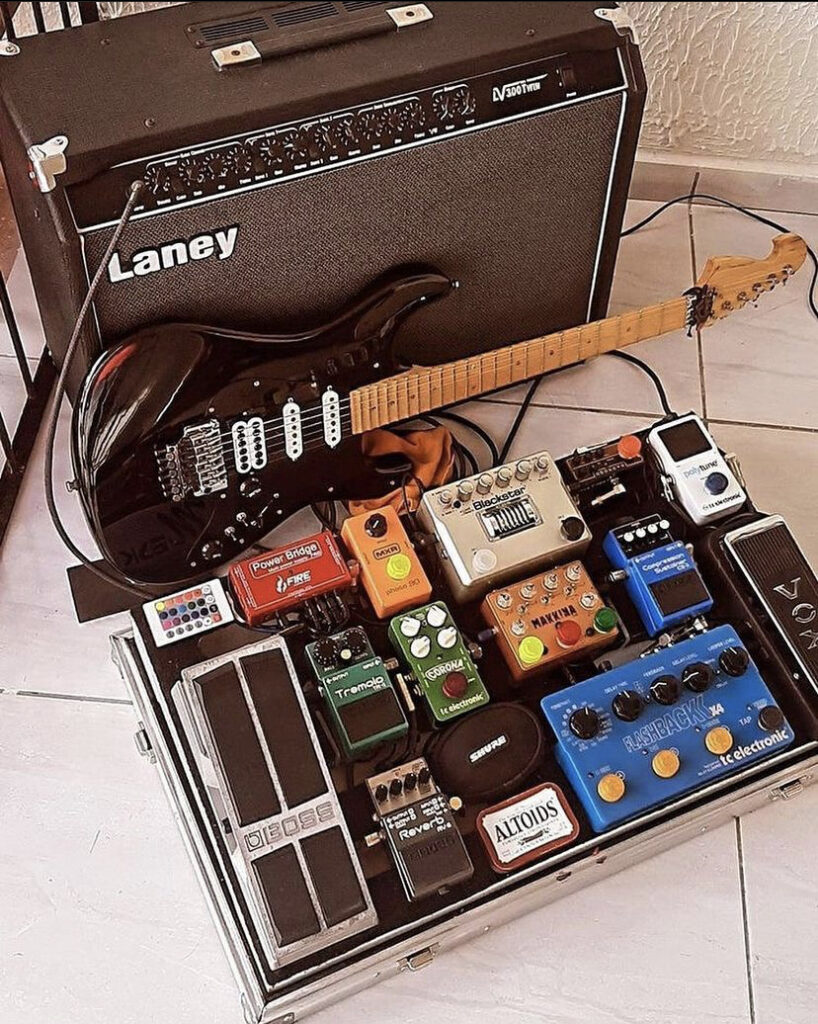 In ninth place, we have this awesome pedalboard from @Edsfelix that was posted way back in January. Really, it is a full-rig shot, as they have this beautiful pedalboard placed in front of an equally gorgeous guitar and a Laney LV300 amplifier.
You can tell that they have carefully planned the layout of their pedalboard and have packed it with a ton of awesome pedals, like the TC Electronic Flashback X4 and the Boss RV-6 reverb.
#8. Etiennedanielca's Pedalboard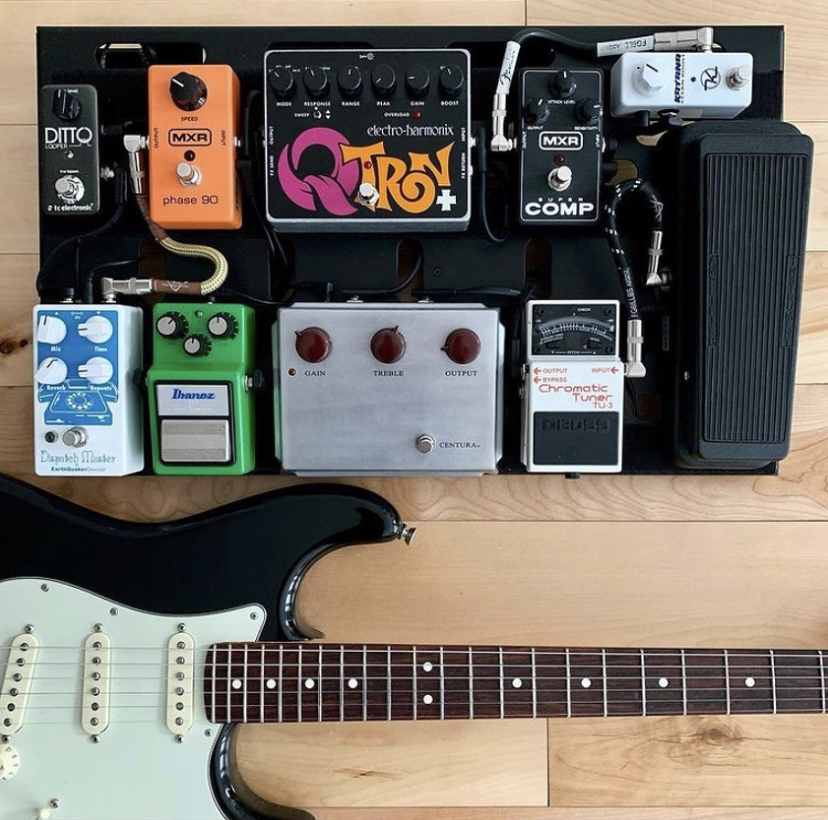 Next up, we have this killer pedalboard from @Etiennedanielca! This was another board that was posted quite early in the year – back in February 2021. 
This pedalboard has just about everything you could possibly need on it. From the Ceriatone Centura (which was recently featured as one of Pedal Haven's picks for the best Klon Centaur clones) to the classic TS9 Tube Screamer from Ibanez and the MXR Phase 90. It is also neat to see an Electro Harmonix Q-TRON+ on the board, as we don't see those too often!
#7. @Derekteut's Pedalboard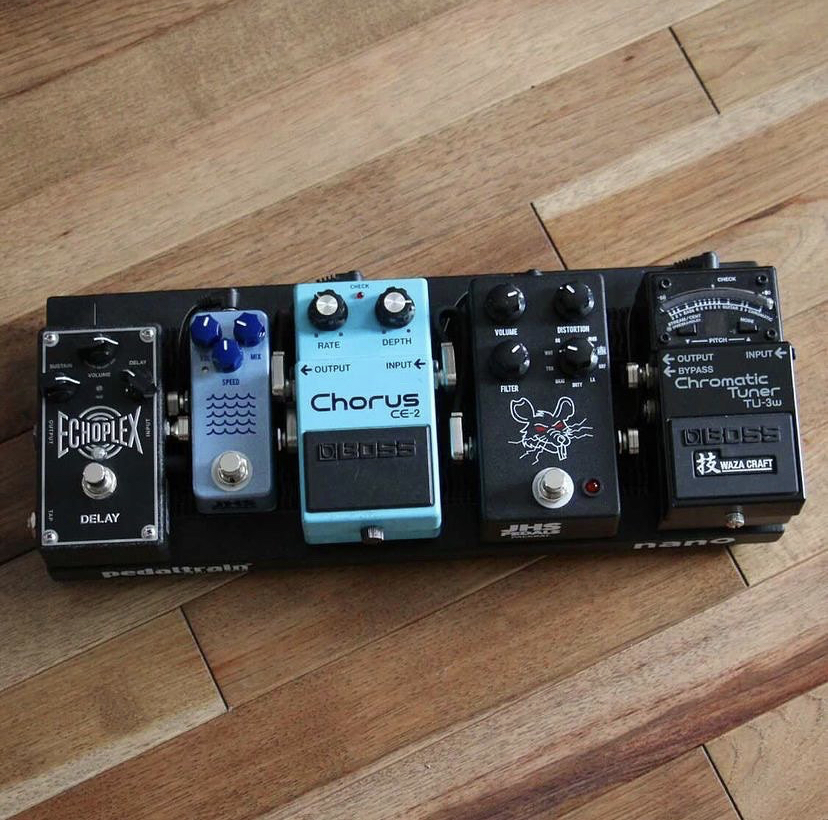 In the seventh-place spot, we have this mini board from @Derekteut. This little pedalboard was actually featured in the list of the most-liked pedalboards of November 2021, and it is exciting to see it here too. 
They have created a nice balance of awesome pedal choices and color coordination here on this Pedaltrain Nano pedalboard. They have the new JHS Packrat providing everything they need for distortion, which runs into a Boss CE-2 Chorus, the JHS Tidewater Tremolo, and the Dunlop Echoplex Delay. They even opted for the blacked-out Boss TU-3w Tuner to keep that black and blue vibe.
#6. @Ethanperezzz's Pedalboard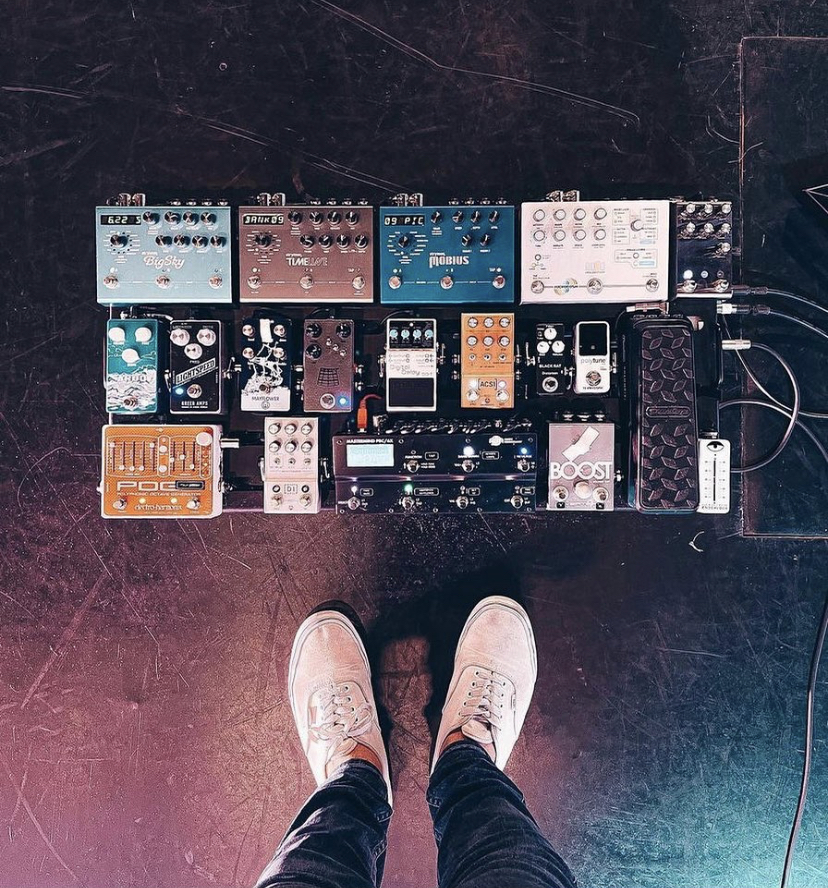 Next up, is @Ethanperezzz's pedalboard. Not only did this MASSIVE pedalboard top the list of the most popular pedalboards in July 2021, but it made the cut for the year-end list too. 
Even though this pedalboard is enormous and packed to the brim with pedals, you can tell that they have carefully planned out how they wanted to organize the pedalboard to suit their needs. This pedalboard rocks.
#5. @Giorgos_Stamathiou's Pedalboard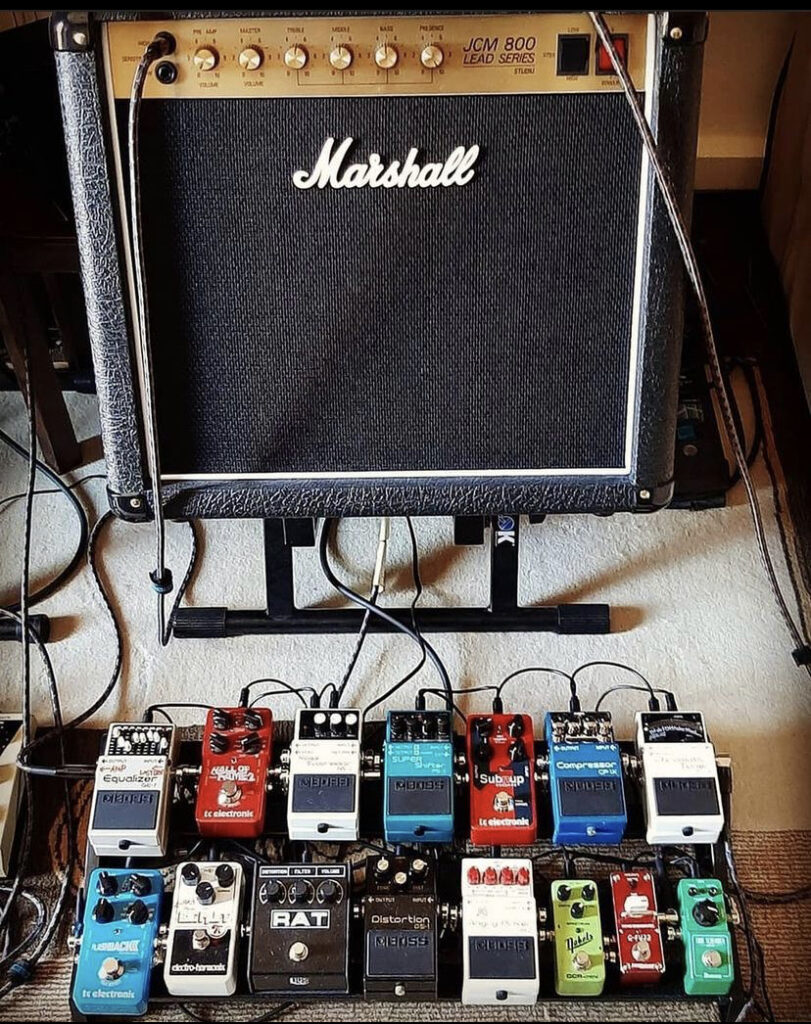 In the fifth-place position, we have this cool rig from @Giorgos_Stamathiou! 
With seven different drive pedals in the front row, including the Nobels ODR-Mini and the ProCo RAT, they have no shortage of options when it comes to overdrive, distortion, or fuzz tones. All of those are lead into a nice collection of pitch-shifting and delay and reverb pedals from Boss and TC Electronic. This looks like a fun board to use with that awesome Marshall JCM800 combo amp! 
#4. @Williamsada's Pedalboard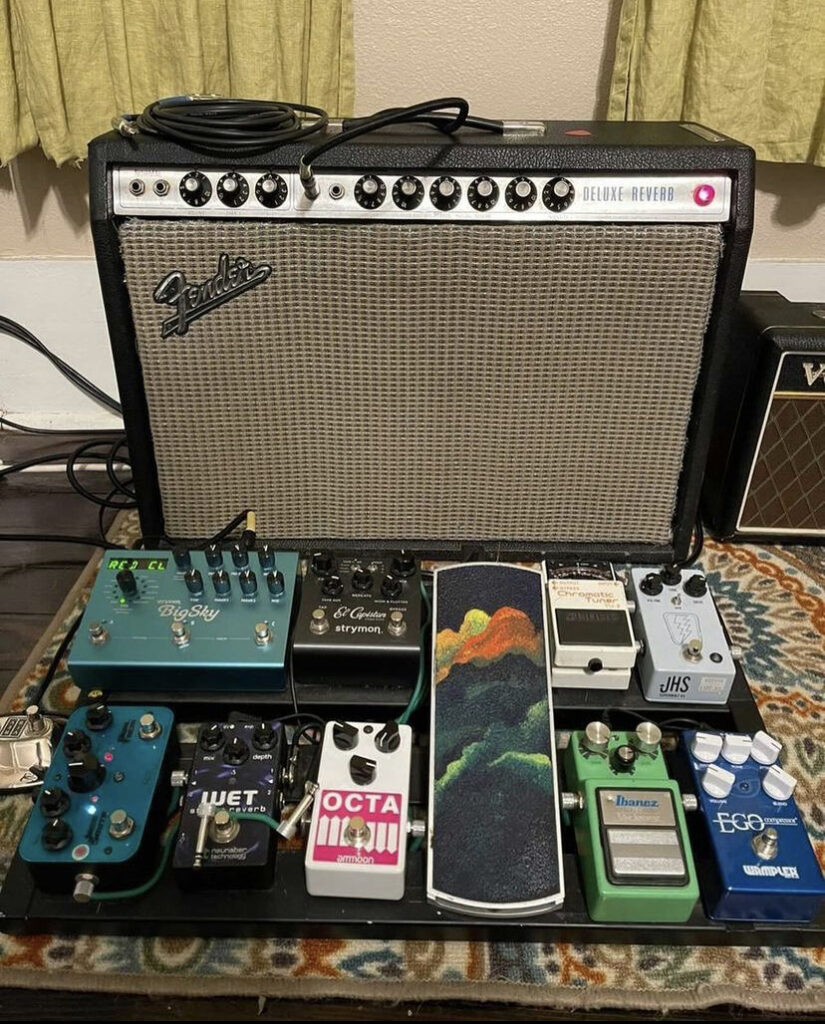 Next up, is this pedalboard from @Williamsada! Which was posted back in May 2021! 
When you look at this pedalboard, your eyes are immediately drawn to that custom-painted Ernie Ball VP Jr. volume pedal. But you'll quickly see that it is surrounded by some incredible guitar pedals. They have the Ego Compressor from Wampler Pedals (which was one of our picks for the best compressor pedals) along with the El Capistan delay from Strymon and Strymon's BigSky reverb (which is featured in our list of the best reverb pedals). All running into a beautiful Fender Deluxe Reverb. 
#3. @Santiospinamusic's Pedalboard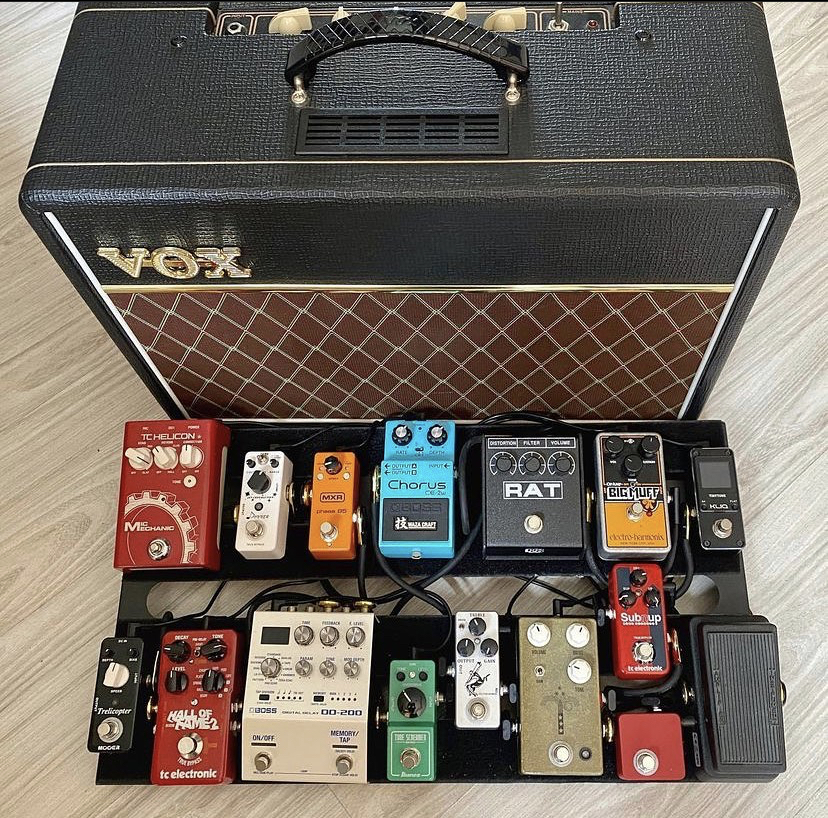 In the third-place spot, we have this awesome pedalboard from @Santiospinamusic! Which was shared back in May 2021! 
At the front of their pedalboard, they have the JHS Morning Glory, which was the most popular overdrive pedal in our list of the most popular guitar pedals of 2021, and it is one of Pedal Haven's picks for the best overdrive pedals. But they have a nice collection of guitar pedals here on this board, from the Boss DD-200 delay to the Electro Harmonix Op-Amp Big Muff reissue. This board is awesome!
#2. @Alejoriverac's Pedalboard
If you've been following @PedalHaven for a while, you will have seen this beautiful rig from @Alejoriverac posted back in May! 
This setup looks like the absolute dream rig! From the Origin Effects Cali76 compressor and that bright pink Chrono Delay from Providence to the Line 6 HX Stomp sitting on top of that Fender amplifier – this rig has it all!
#1. @Nmarchio10's Pedalboard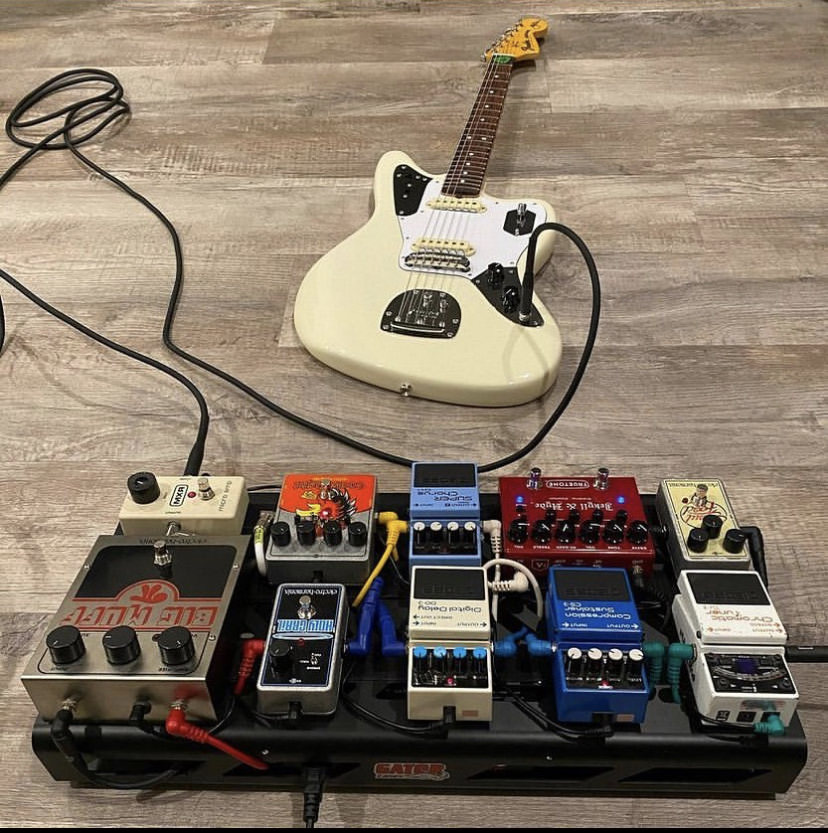 And for the number one most-liked pedalboard posted on the Pedal Haven IG account in 2021, we have this amazing board from @Nmarchio10! 
This pedalboard looks like so much fun! With pedals like the Electro Harmonix Big Muff and the Truetone Jekyll & Hyde, there is no shortage of good tones coming from this board. And once you are done looking at this pedalboard, you'll realize how gorgeous that Johnny Marr Signature Fender Jaguar is! 
---
I just want to wrap this up by saying thanks to anyone who submitted a pedalboard to be featured, liked a post, followed @PedalHaven, watched a demo, bought some merch, sent a pedal for me to demo, or nerded out with me about pedals. Most of all, thanks for making 2021 a great year. You all rock!