AI art has taken the world by storm. And while using AI to generate art can be a bit controversial, it can lead to some incredible, mind-bending results. 
But what does it look like when AI generates a guitar pedal?
To find out, we prompted Stable Diffusion to create images for different kinds of guitar pedals (ie. "Distortion Pedal", "Reverb Pedal", "Overdrive Pedal"…etc…), here are the results. 
AI Generated Distortion Pedal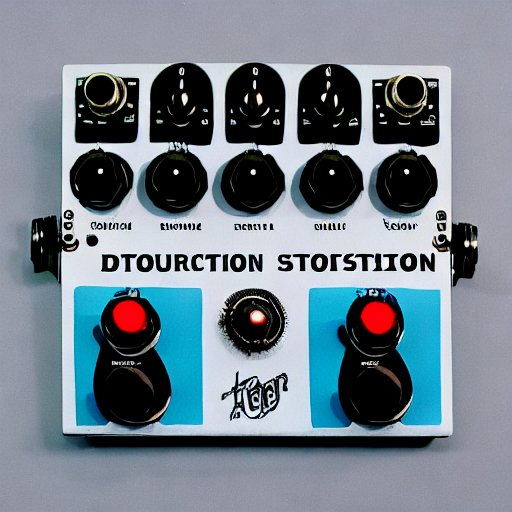 While the name "DTOURCTION STORSTITON" is a bit of a mouthful, this looks like it would be an interesting pedal. The ¼" jacks on the face of the pedal give it a cool, experimental, Eurorack synth vibe… but what do you think they would do?
Looking for a real-life experimental pedal? Check out the Excess V2 Distorting Modulator from Old Blood Noise Endeavors.
AI Generated Overdrive Pedal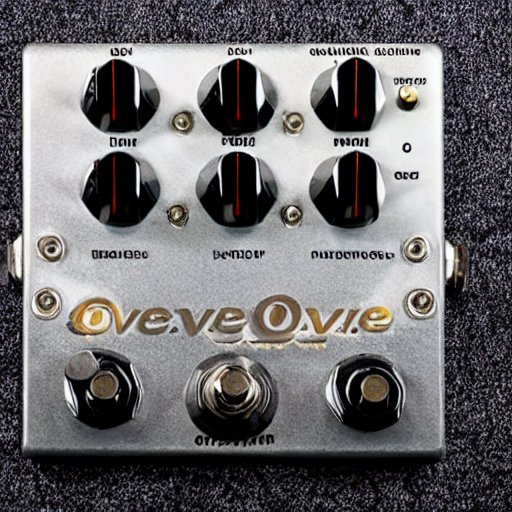 This honestly looks like a fusion between something from Strymon Engineering and Source Audio, which would make for an amazing collaboration. The "OveveOvie" overdrive looks to have a ton of tone-shaping controls on the front of the pedal. It is nice to know that even AI cares about tone. However, it does not seem to care about footswitch space! 
Need a real overdrive pedal? Here are our picks for the best overdrive pedals.
AI Generated Reverb Pedal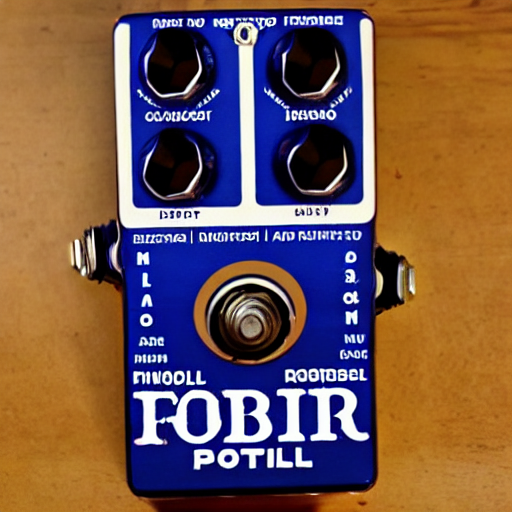 The FOBIR reverb from Potill Pedals seems like it would be a simple, yet powerful reverb pedal! That said, it is definitely not the best-looking pedal in the bunch.
Looking for a real reverb pedal? Check out the best reverb pedals here!
AI Generated Delay Pedal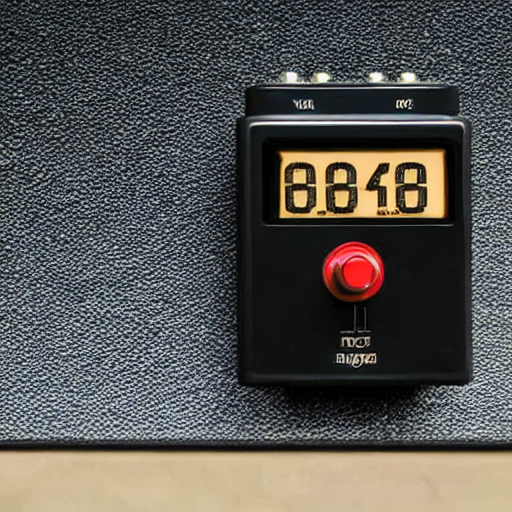 This retro-futuristic delay pedal is quite minimalistic. I do like the idea of having an LCD screen on the front of a pedal – perhaps this would display the milliseconds of the delay. It also seems to have stereo ins and outs! It is nice to see that even AI-generated pedals are keeping up with the demands.
Looking for a real delay pedal? Here are our top picks for the best delay pedals.
AI Generated Chorus Pedal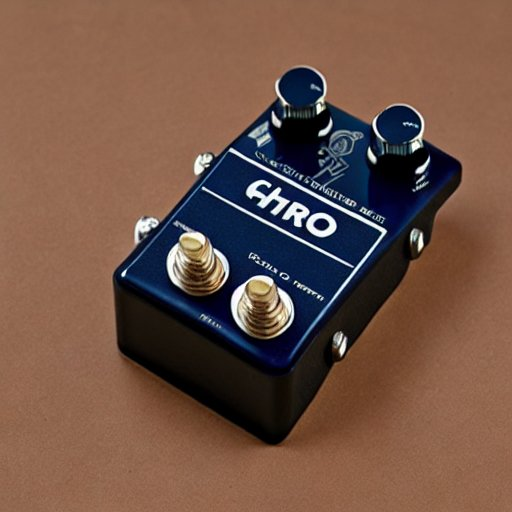 The "Chro" is a two-knob chorus pedal in a somewhat strange enclosure! Overall, it looks quite simple! I'd guess the two knobs control the "rate" and "depth" of the chorus effect! 
Need a real chorus pedal? Here are our choices for the best chorus pedals. 
I always say the world of guitar pedals is a vast, endless sea – but with the help of AI, it truly is never-ending! Maybe one day some of these pedals will actually exist! 
All photos were generated by Stable Diffusion.