This post may contain affiliate links
November is always an exciting month in the guitar pedal world. Black Friday and Cyber Monday mean there are a ton of sales on pedals and gear and we all tend to pick up some cool stuff. Did you get anything new?
And over on the @PedalHaven Instagram account, I've been busy throughout the month posting all of your pedalboards and there were some incredible rigs submitted in November! From miniboards and massive pedalboards to bass rigs and more – these are the top 10 most liked pedalboards posted on the Pedal Haven Instagram account for the month. 
Before we start… be sure to head over to @PedalHaven and drop me a follow and consider submitting your pedalboard to be featured! And go check out all of the accounts below and show them some love.
Top Pedalboards of November 2021
#1. @Derekteut's Pedalboard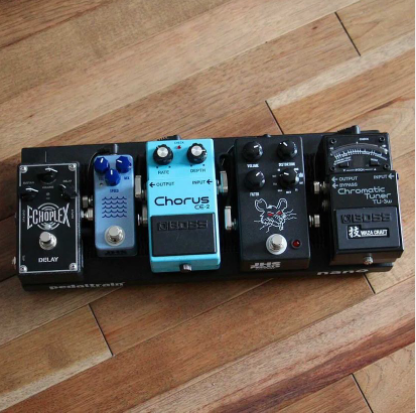 The most-liked pedalboard is this awesome miniboard from @Derekteut! Not only have they created an extremely tidy pedalboard, but they have some nice black and blue color coordination on here too. @Derekteut has done a great job of picking out some awesome pedals to fill up this little pedalboard! 
#2. @Okay_Cat_Dad's Pedalboard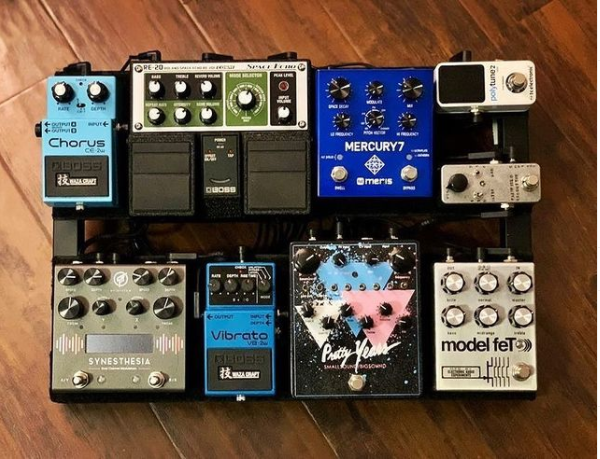 Up next is this absolutely stunning pedalboard from @Okay_Cool_Dad. There is so much to love about this board. I don't see very many of those Small Sound/Big Sound "Pretty Years" distortions on pedalboards, but I get excited any time I see one. Every single pedal on this pedalboard is an amazing pick and they have done an awesome job of laying this pedalboard out. 
#3. @D_Luca7's Pedalboard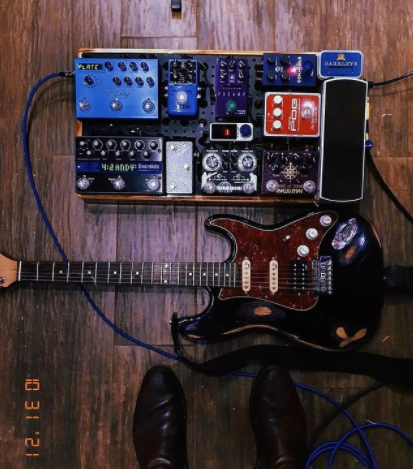 In the third-place spot is this pedalboard from @D_Luca7. This pedalboard is an absolute monster! It is hard to ask for much more when you have an Analog Man King of Tone, an Eventide TimeFactor, and a Strymon Big Sky (which was recently featured in our list of the best reverb pedals). This pedalboard looks like so much fun!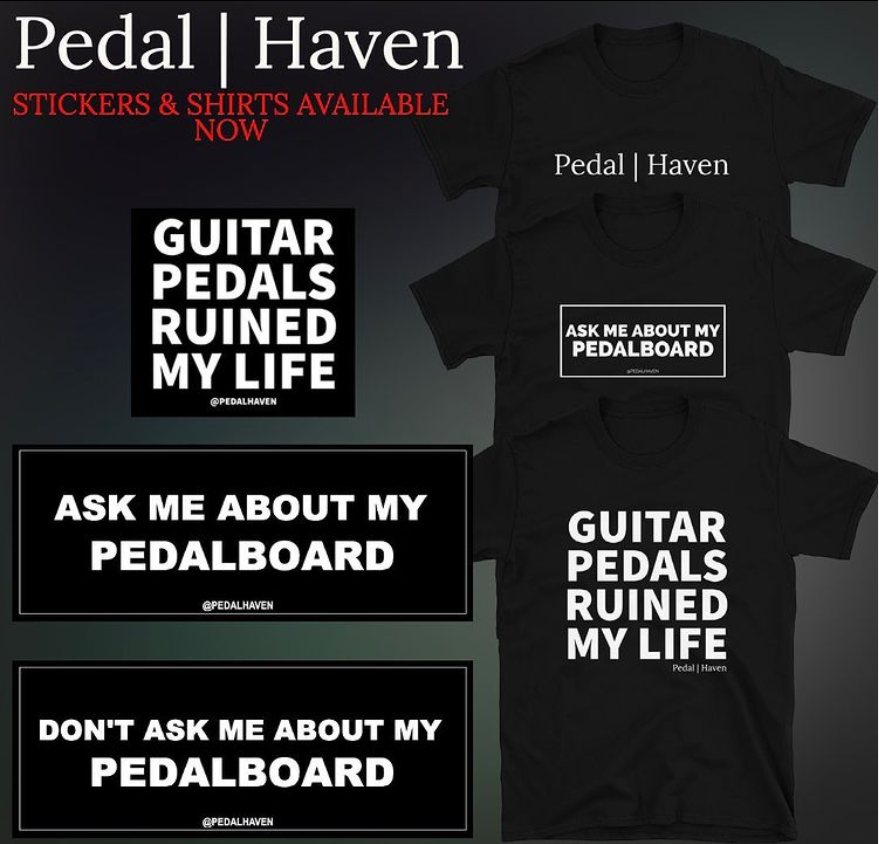 #4. @Luca.Guitars' Pedalboard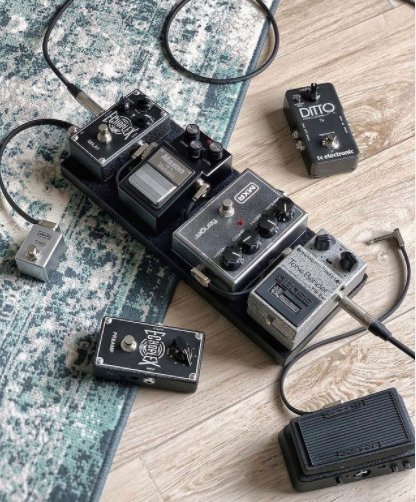 Up next is this monochrome miniboard from @Luca.Guitars. They have managed to take the tiny amount of space on this pedalboard and fill it with some absolutely killer pedals – including that new BOSS/Sola Sound TB-2w Tone Bender. I don't think I will ever get tired of looking at this pedalboard. 
#5. @TempleOfTheDaowg's Pedalboard and Bass Rig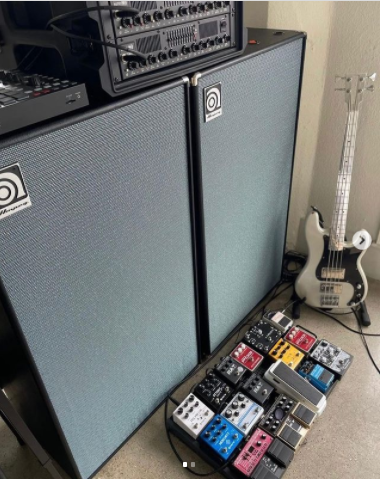 This earthquake-inducing bass rig from @TempleOfTheDaowg is WILD. It is not too often that we see bass pedalboards submitted to @PedalHaven, let alone a bass pedalboard this big! There is not a square inch of wasted space on this pedalboard and they have some incredible pedals on here (many of which I would have never thought to use on bass). And that aluminum neck-equipped bass and dual Sunn amp rig rocks.
Here's a close-up photo of the pedalboard below so you can see everything they have on here.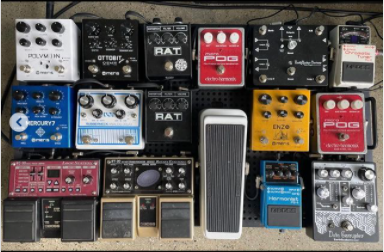 #6. @Millermusic289's Pedalboard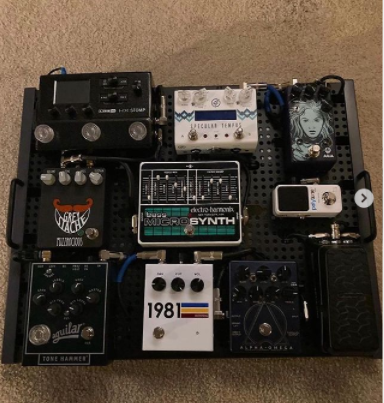 In the sixth-place spot is this slightly smaller, equally-awesome bass pedalboard from @MillerMusic289! They have packed a ton of great pedals on this board and it looks like a good time! 
#7. @Exaelsalcedo's Pedalboard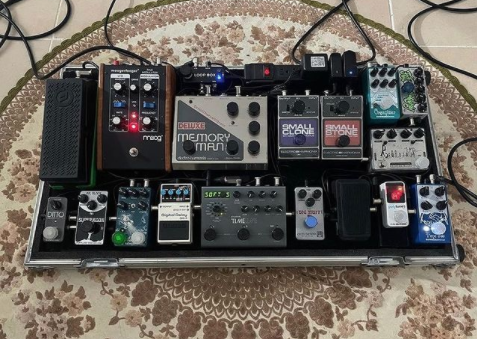 Next up is this pedalboard from @Exaelsalcedo! This board is massive! I really enjoy how this board is laid out and they have made some great choices in terms of pedals. You could sit in front of this pedalboard for hours! 
#8. @TerribleBret's Pedalboard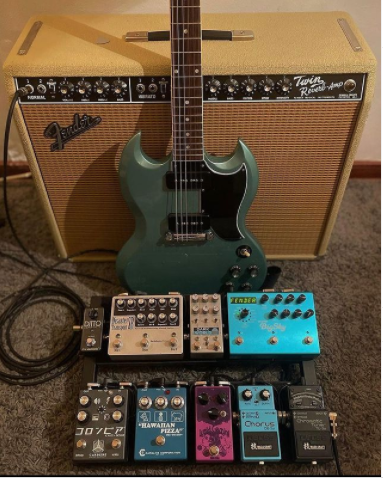 If you've been following @PedalHaven on Instagram for a while you have probably seen a board or two from @TerribleBret. They are always building awesome pedalboards, and this new pedalboard setup is no different! Topped with a Caroline Guitar Co. Hawaiian Pizza, a Boss CE-2w, a Strymon BigSky, and more – this board is incredible. And that guitar rocks!
#9. @Marc_Villemer's Pedalboard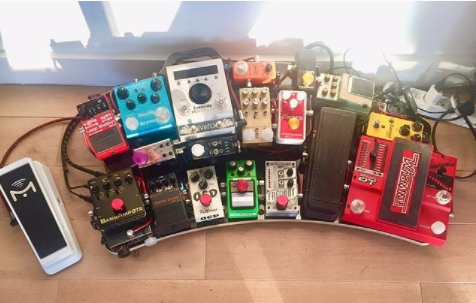 If you are a fan of packed pedalboards, then look no further than this board from @Marc_Villemer. There is an endless sea of pedals on this board, and it looks like such a good time. 
#10. @JunnyChung's Pedalboard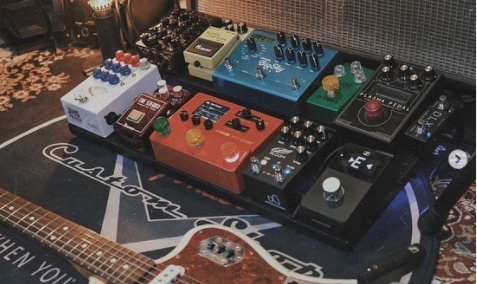 In the 10th spot is @JunnyChung's pedalboard. I love this board so much. That orange Line 6 HX Stomp and the Strymon BigSky make perfect centerpieces for this board and they are surrounded by a collection of incredible pedals. 
---
Need some pedal inspiration? Head over to our guitar pedal shopping guides to see our top picks for all kinds of different guitar pedals!