October was yet another exciting month over on the Pedal Haven Instagram account. I posted a ton of your pedalboards, launched some new merch, and celebrated the best holiday of the year – Halloween! 
Without further ado, sit back and check out the top 10 most liked pedalboards posted on Pedal Haven in October 2021.
Top Pedalboards of October 2021
#1. @378Amplifiers' Pedalboard & Amp Collection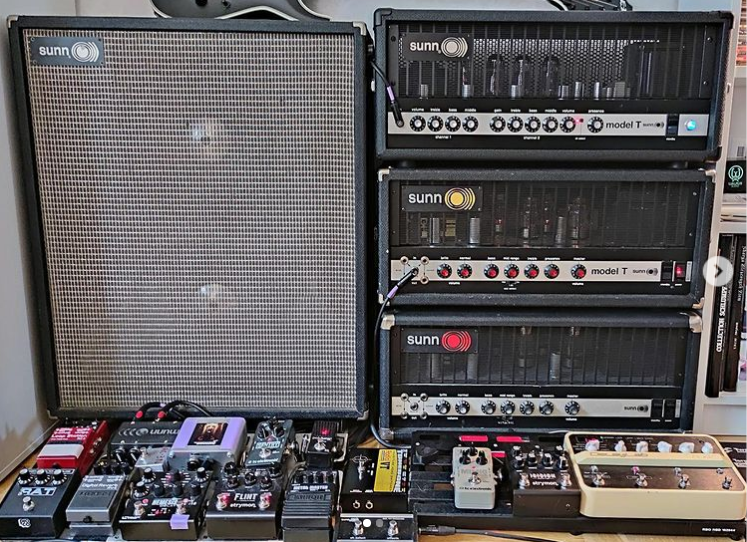 October's most-liked pedalboard is this absolute monster of a rig from @378Amplifiers. What's not to love about a rig like this? Not only does @378Amplifiers have an incredible pedalboard and amp collection, but they also happen to make some amazing Sunn Model T clones – so be sure to go check those out! Here's a closeup of their pedalboard: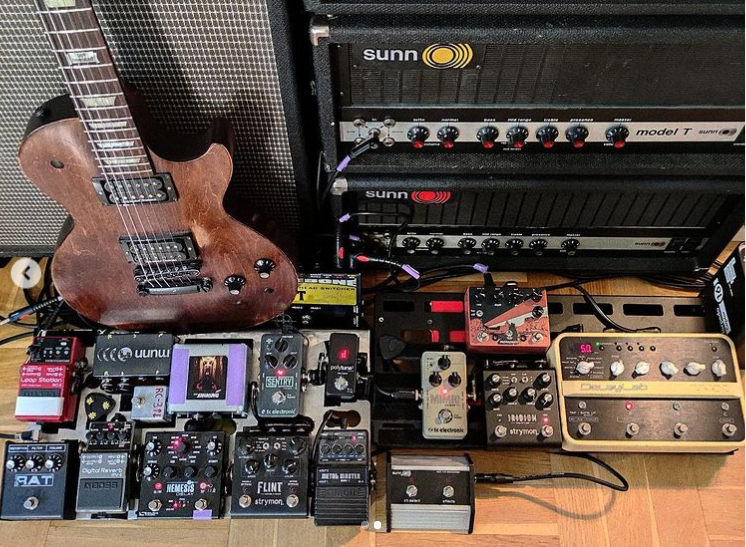 #2. @ToBeGentle.OR's Bass & Guitar Rigs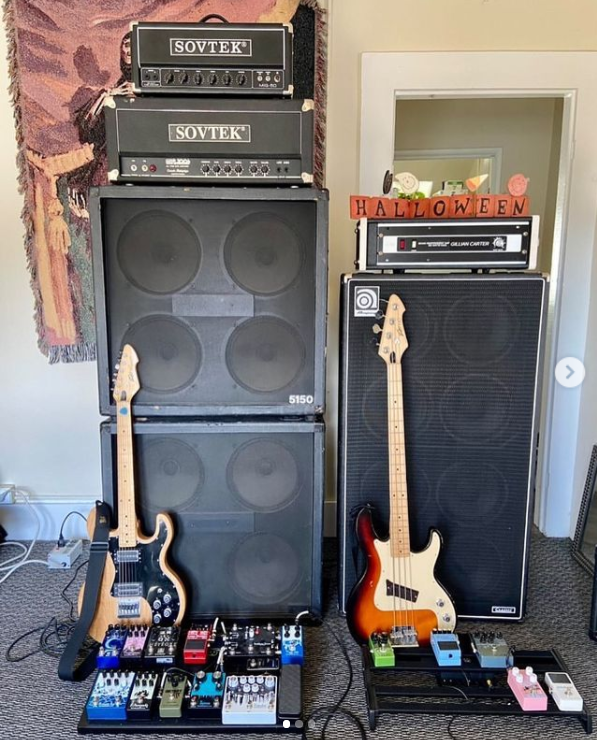 Next up is this gear showcase from a rad screamo band out of California, @ToBeGentle.OR. They have incredible pedalboards for both their bass and guitar rigs, but they're also both rocking awesome Peavey guitars and some wild amp setups. Here are some close-up shots of their pedalboards.
To Be Gentle's Guitar Pedalboard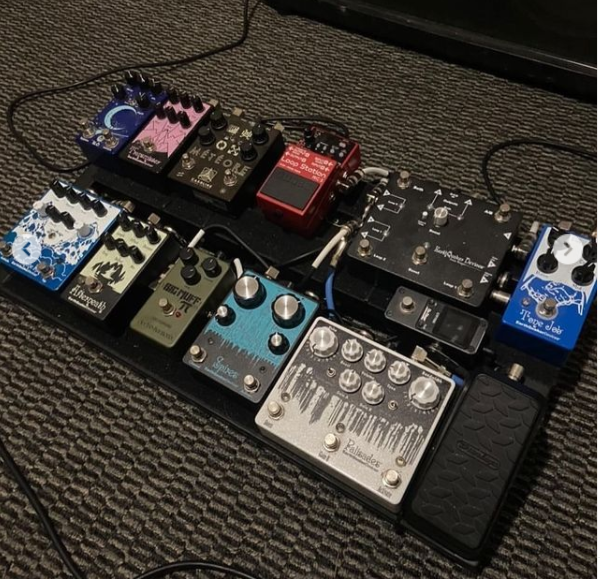 To Be Gentle's Bass Pedalboard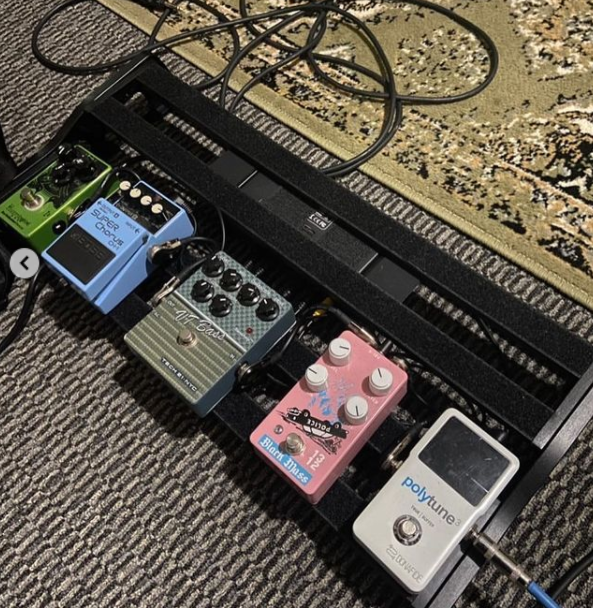 #3. @Voland_Konrad's Pedalboard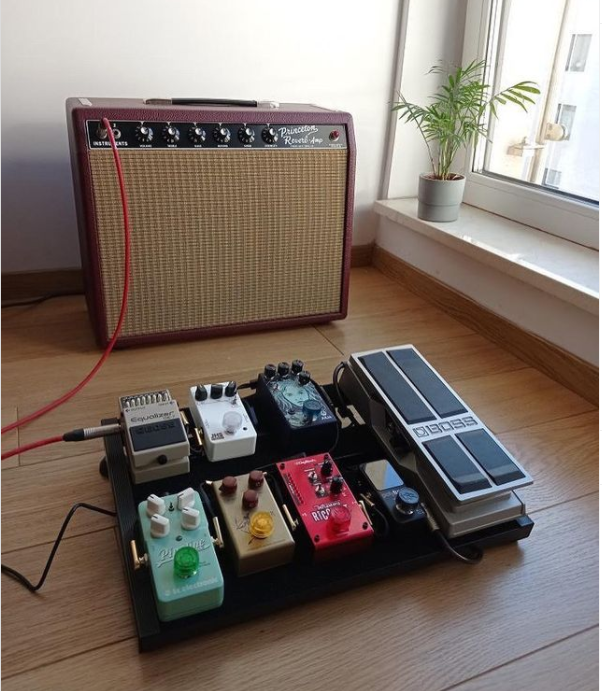 In the third-place spot, we have a much smaller, yet equally awesome, pedalboard and amp setup from @Voland_Konrad. They have put together an incredibly clean pedalboard here, topped with a Digitech Ricochet, a J. Rockett Archer (which was recently featured in our list of Klon Centaur clones), a Walrus Audio Julia, and more. All of that is running into a beautiful little Fender Princeton Reverb amp. I love this setup! 
Check out the Pedal Haven Merch Store!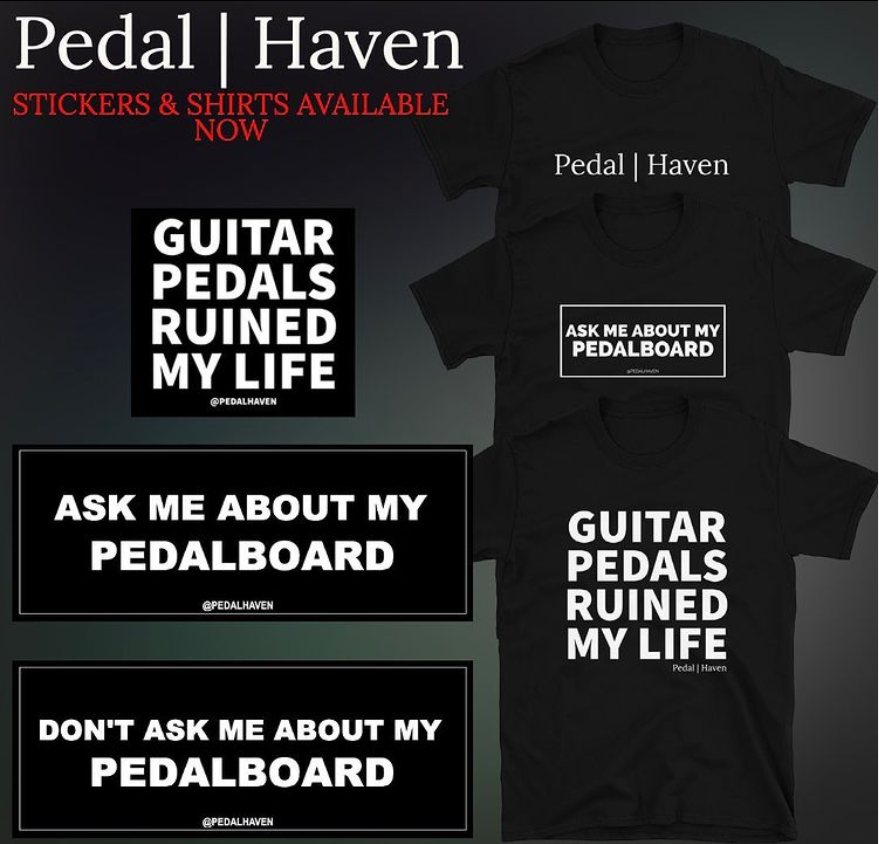 Visit Shop
#4. @DubbleAaron's Pedalboard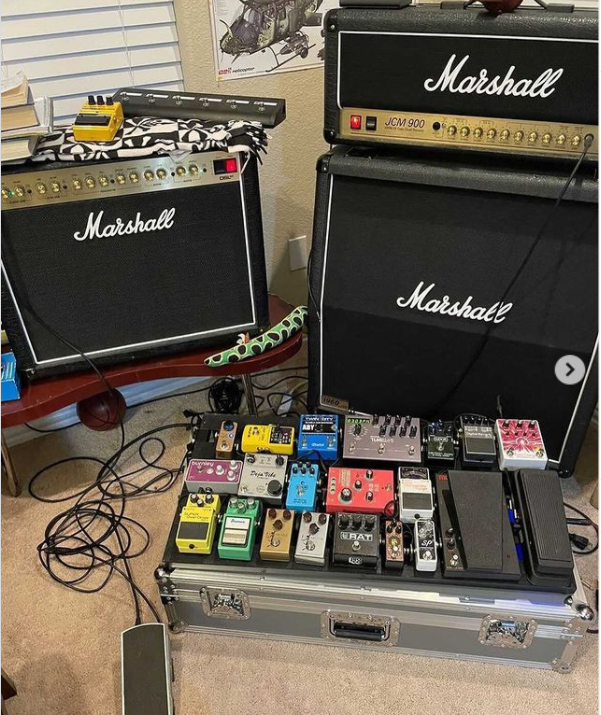 Next is this massive pedalboard setup from @DubbleAaron. They have managed to pack an unreal amount of pedals onto this pedalboard and it looks like so much fun. I mean… they have not one but TWO J. Rockett Archers on this pedalboard! And if the giant pedalboard isn't enough, they are running a double Marshall Amp setup! I think you could sit in front of this rig for days and never be bored.  Here's a close-up of the pedalboard: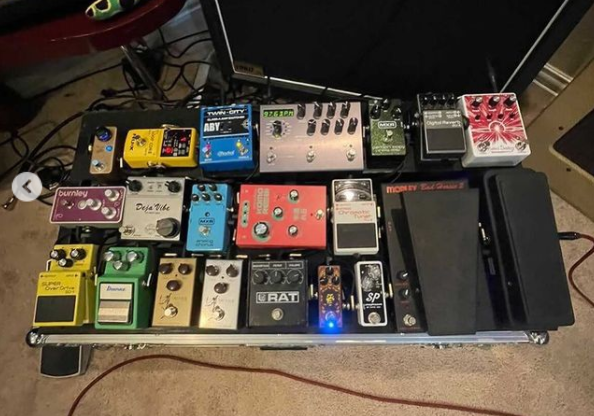 #5. @SocialPollutionBand's Pedalboard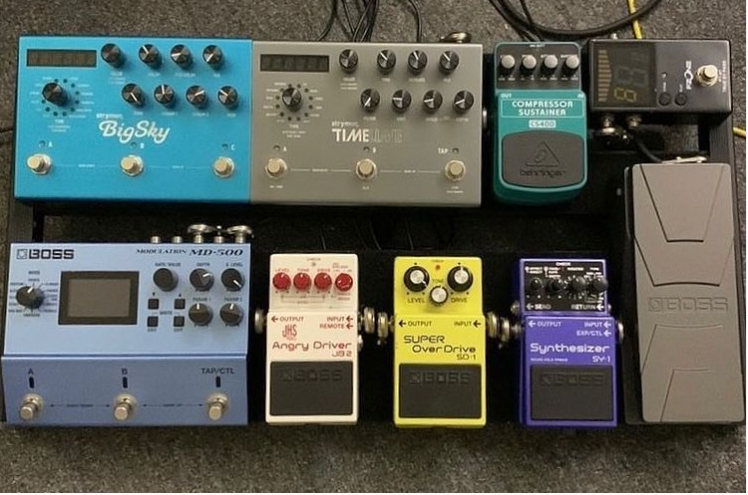 I really love the look of this pedalboard from @SocialPollutionBand. They have put together an extremely clean layout here with a ton of love for BOSS pedals with the Strymon BigSky and TimeLine sprinkled in for good measure. This pedalboard seems like it would work for whatever genre of music you're playing. 
#6. @Crissantossax's Pedalboard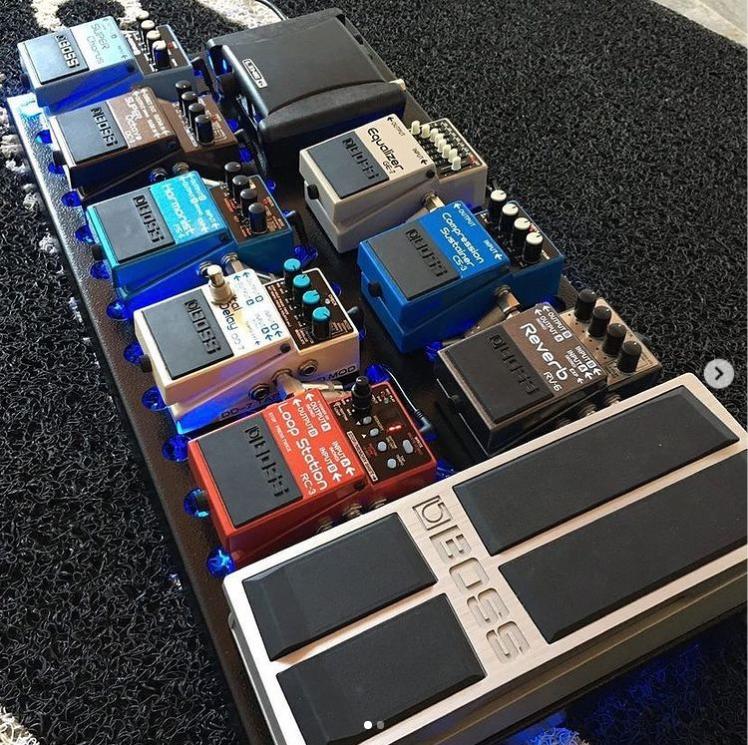 This pedalboard from @Crissantossax is special for two reasons. Reason one is the absolute brand loyalty on display here with their entire pedalboard being made up of BOSS pedals. Reason #2 is that they don't even use this pedalboard for guitar! They use it for their Saxophone! That rocks so much!
#7. @LoopingMemories' Pedalboard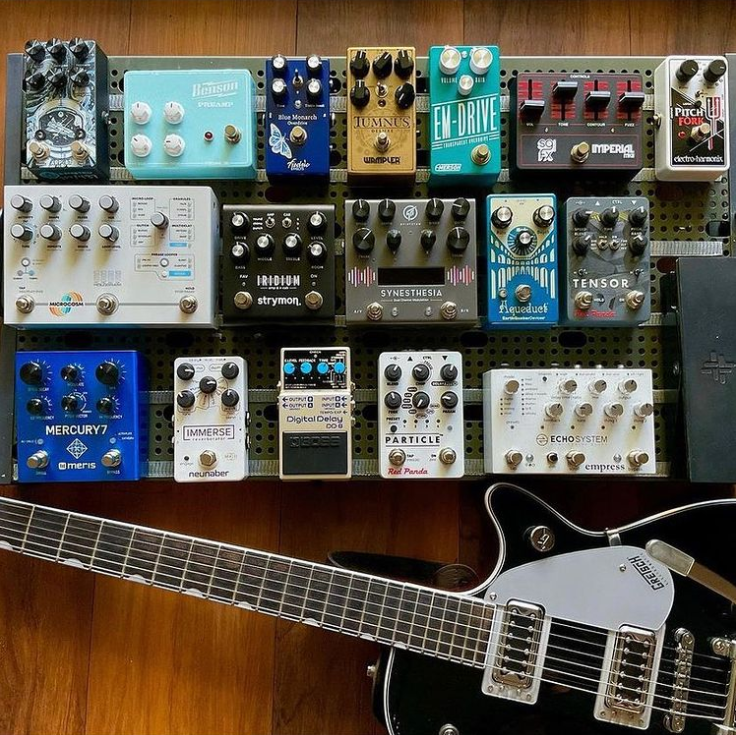 Next is this pedalboard from @LoopingMemories, which could be described as the ambient musician's dream. This pedalboard is massive and stacked with some fantastic pedal choices. You may notice there are no patch cables in this photo but don't worry… they wired it up shortly after this photo was taken and it sounds amazing – go check out their page to listen to it in action.
#8. @Kuro.Simon's Pedalboard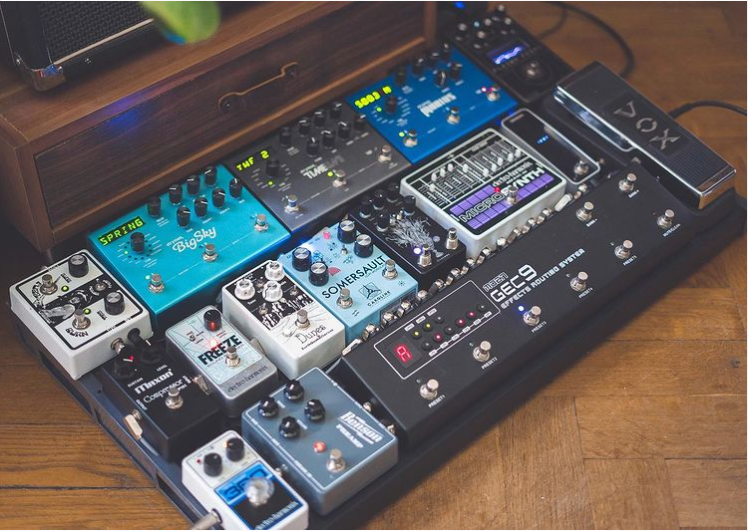 In the 8th spot, we have this pedalboard from @Kuro.Simon. They have managed to pack every square inch of this pedalboard with amazing pedals and are using a Moen GEC9 pedal routing system to control it. This is the ultimate pedalboard inspiration right here! 
#9. @Snakes44's Pedalboard
Next up is @Snakes44's pedalboard. This board looks really fun. They have the bright red Morley Bad Horsie Wah and the Digitech Whammy pedals up front and center and they are surrounded by some awesome pedal choices. In the original post, I made a joke that this pedalboard requires both feet to play it, but maybe that could be kind of fun… 
#10. @JP_Hifive's Pedalboard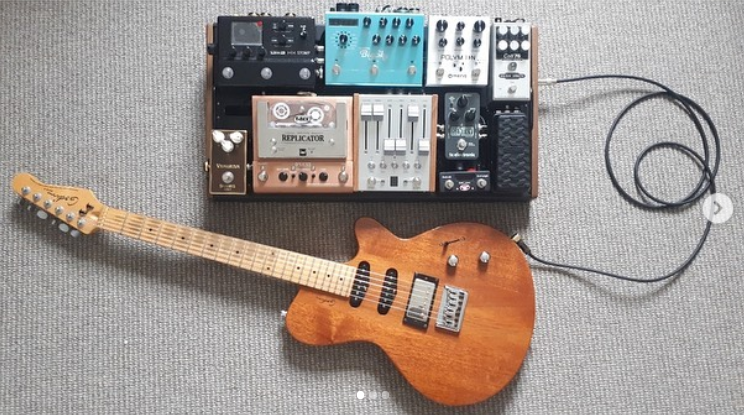 Last but certainly not least is this incredible pedalboard from the one and only @JP_Hifive. This pedalboard is an absolute dream! Every pedal on this board is such a heavy hitter and it is such a tidy setup. That Godin guitar is also a nice little bonus! 
If you're looking to build out your pedalboard, be sure to check out our guitar pedal shopping guides to find some of our favorite pedals!