This post may contain affiliate links
The legendary Klon Centaur that we all know and love is described by some as the perfect overdrive pedal.
But unless you have a few thousand dollars to spend on a guitar pedal (original Klon Centaurs are selling on Reverb.com for an average of $4,500 right now), your dreams of owning the elusive Klon Centaur may never come true.
But not all hope is lost. 
With the massive demand behind this pedal, many current pedal companies have taken the challenge to design their own Klon Centaur clones – adding their own take on this classic, coveted pedal design.
If you're looking for a Klon Centaur clone, here is a list of some of the best Klon Centaur clones available today.
The Best Klon Centaur Clones
Wampler Pedals – Tumnus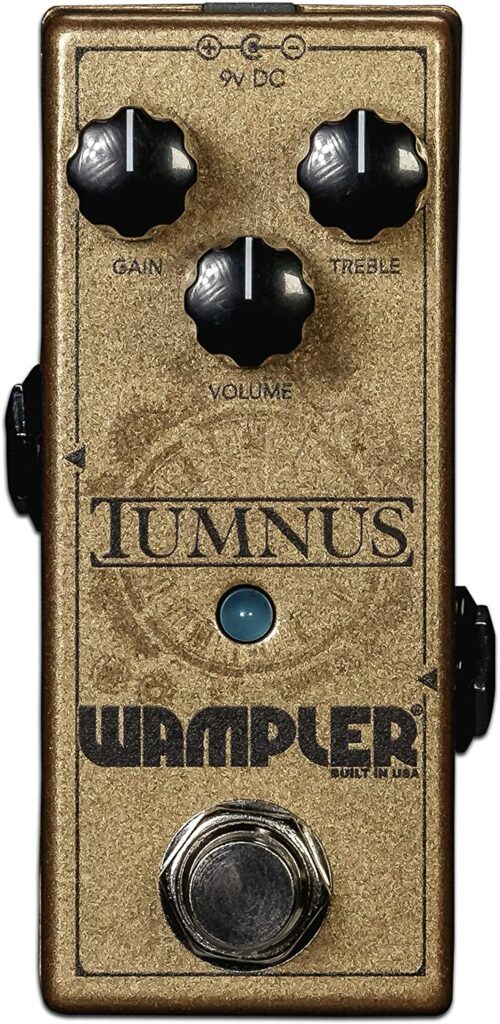 The Tumnus is a Klon Centaur clone from Wampler Pedals and is often named one of the most faithful recreations of the Klon Centaur. Brian and the Wampler team have worked hard to bring all of that glorious Klon tone into their Tumnus pedal – while housing it all in a small, pedalboard-friendly enclosure.
Key Features
Faithful Klon Centaur clone
The mini enclosure fits on virtually any pedalboard
Easy-to-use controls for Volume, Treble, and Gain
WHERE TO BUY
---
Wampler Pedals – Tumnus Deluxe

As mentioned above, the Tumnus pedals from Wampler Pedals are often regarded as the best Klon Centaur Clones available today. But if you are looking for a Klon clone with a bit of a bonus, The Tumnus Deluxe is for you. It is a faithful clone of the original Klon Centaur, but they have added a few extra features (like a three-band EQ) to boost the usability of the pedal.
Key Features
Same great sound as the standard Tumnus, with added features
Three-band EQ for maximum tone shaping
Normal/Hot switch provides two different amounts of gain
Top-mounted jacks
Can switch between true bypass or buffered bypass
WHERE TO BUY
---
TC Electronic – Zeus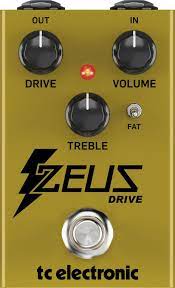 The next Klon clone pedal on the list is The Zeus Drive from TC Electronic. The Zeus Drive is the company's take on the iconic Klon Centaur-style circuit. The Zeus Drive features a unique "Fat" switch to help beef up your low end – a nice addition to a great circuit.
Key Features
Great sounding Klon Centaur clone
Features a "Fat" switch that boosts your low end
Independent controls for Drive, Volume, and Treble
Top mounted jacks
WHERE TO BUY
---
J Rockett – Archer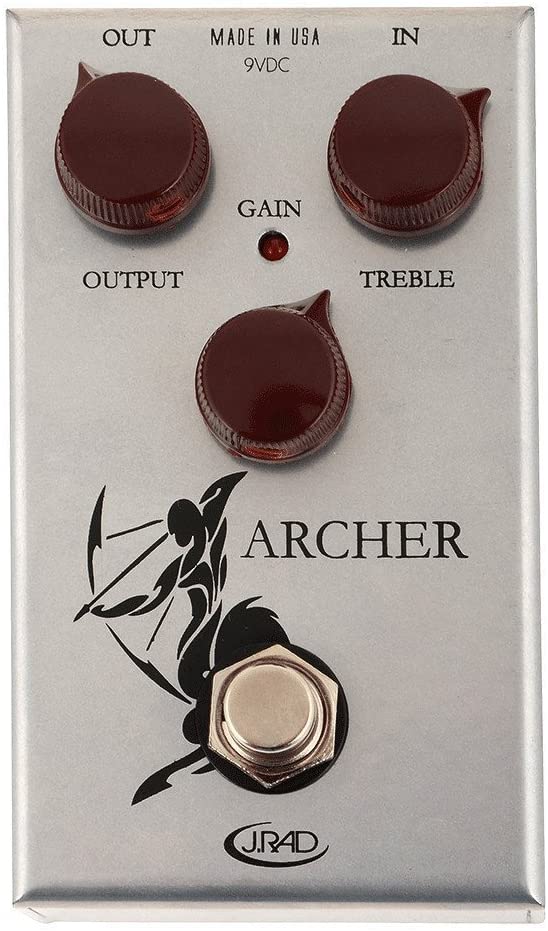 If you've ever mindlessly scrolled through pedalboard posts on Instagram, chances are you've seen an Archer from J. Rockett Audio Designs. And for good reason – it rocks. JRAD's Archer is a modern clone of the Klon Centaur but still holds true to the original Klon sound.
Key Features
Faithful Klon Centaur clone
Gain control acts as a mixer between clean boost and overdrive
Sturdy design
Top mounted jacks
WHERE TO BUY
---
Bondi Effects – Sick As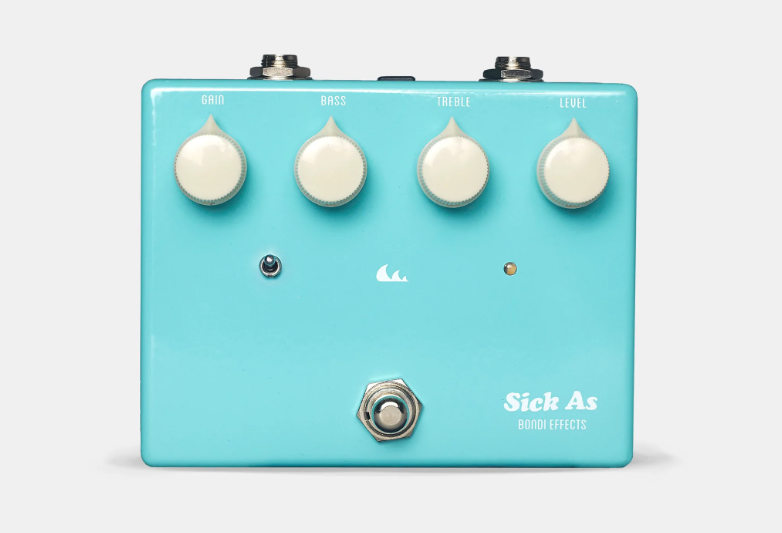 The Sick As from Bondi Effects is a modern take on the Klon Centaur circuit. At its core, the Sick As is based on the legendary Centaur. But the Bondi Effects team has added some modern upgrades to the Sick As – including a two-band EQ, more gain than the original Klon, and a reduced noise floor.
WHERE TO BUY
---
Mosky – Golden Horse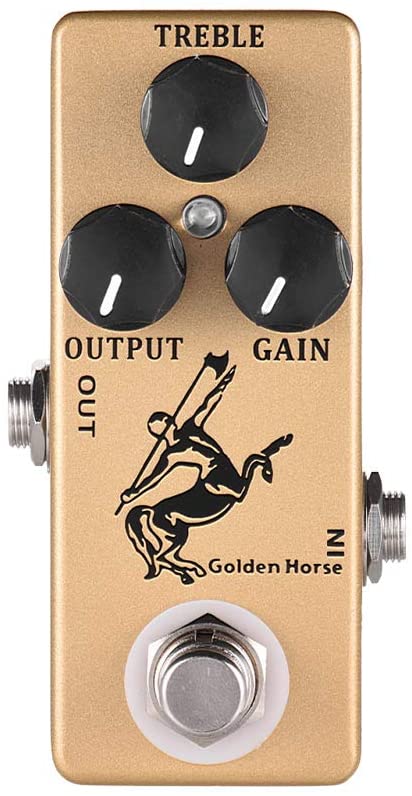 The Golden Horse from Mosky is maybe one of the cheapest Klon Centaur clones available today. But don't let the price fool you, the Golden Horse definitely does a good job at nailing the Klon sound, making it a solid choice if you're looking for a budget-friendly Klon Centaur clone.
Key Features
Extremely budget-friendly
The mini enclosure fits easily on any pedalboard
Independent controls for Treble, Output Volume, and Gain
WHERE TO BUY
---
Mythos Pedals – Mjolnir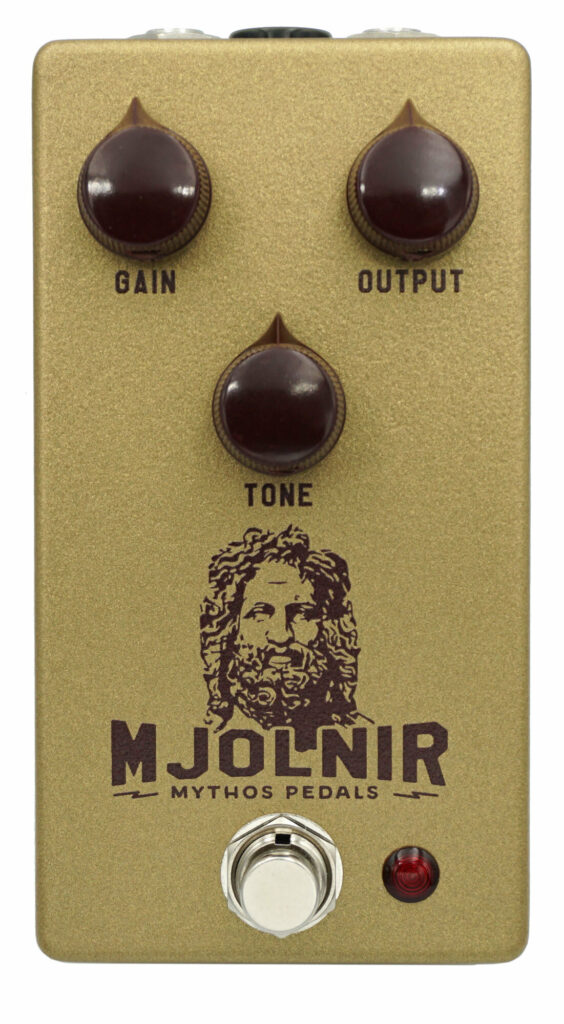 The Mjolnir from Mythos Pedals should absolutely be on your radar if you're shopping around for Klon clones. The Mjolnir holds true to the original Klon sound, but Mythos Pedals have made a few adjustments to the circuit to make it a bit more modern for today's world.
Key Features
Tweaked high and mid-range to make it more transparent
Top-mounted jacks
Independent control over volume, tone, and gain
WHERE TO BUY
---
NUX – Horseman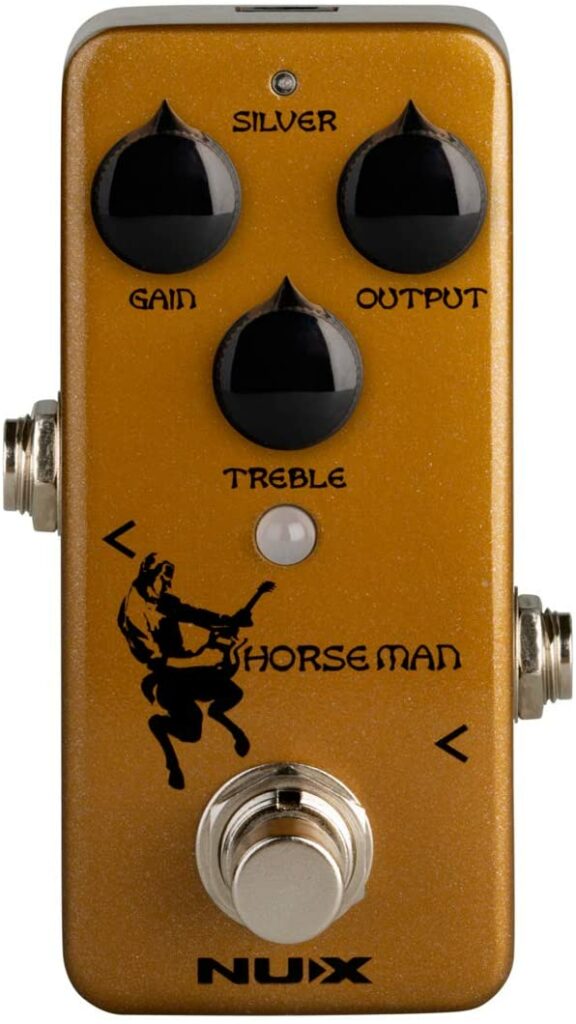 The Horseman overdrive from NUX is another worthy contender in the affordable Klon Centaur clone world. With both "Gold" and "Silver" modes, the Horseman contains a ton of Klon-inspired tones, in a small enclosure.
Key Features
Budget-friendly Klon Centaur clone
The mini enclosure doesn't take up much space on your pedalboard
Features two different modes (Gold or Silver) modeled after gold and silver Klon Centaurs
Switchable between True Bypass or Buffered Bypass
WHERE TO BUY
---
RYRA – The Klone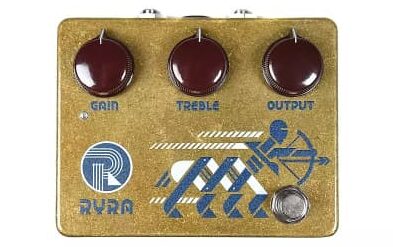 The Klone pedal from RYRA is an exact, part-for-part clone of the iconic Klon Centaur. RYRA has worked hard to recreate this Klon Centaur clone using quality components and housing it all in a unique-looking enclosure.
Key Features
Part for part recreation of the Klon Centaur
Independent controls for Gain, Treble, and Output Volume
Top-mounted jacks
WHERE TO BUY
---
Electro Harmonix – Soul Food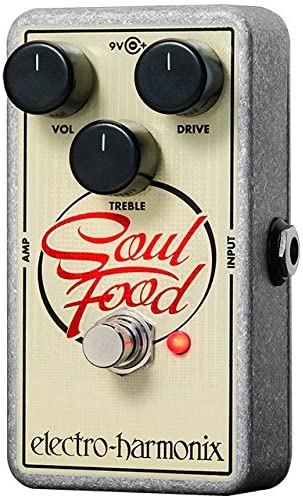 The Soul Food from Electro Harmonix is a Klon Centaur clone with a few tweaks from the great minds over at EHX. This transparent overdrive is wildly popular today, and can definitely feed your hunger for the Klon sound.
Key Features
Boosted power rails for more headroom
Can run in true bypass or buffered bypass
Sturdy design
Budget Friendly Klon Clone
WHERE TO BUY
---
Ceriatone – Centura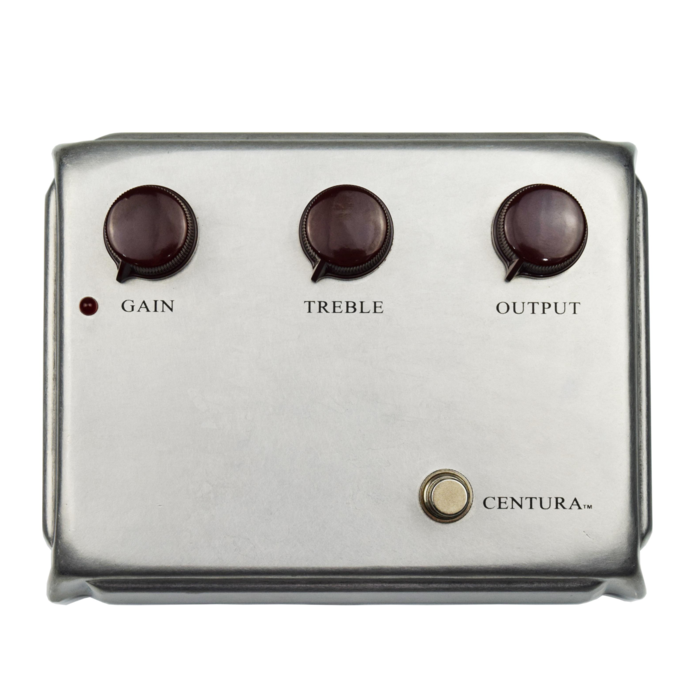 The Centura is another part-for-part, exact clone of the Centaur. Ceriatone's Centura even has the iconic Klon look to its enclosure. Aside from being a great Klon clone, the folks over at Ceriatone also offer a few nice customization options on their website.
Key Features
Part-for-part clone of the Klon Centaur
Looks like an original Klon Centaur
WHERE TO BUY
---
MXR – Sugar Drive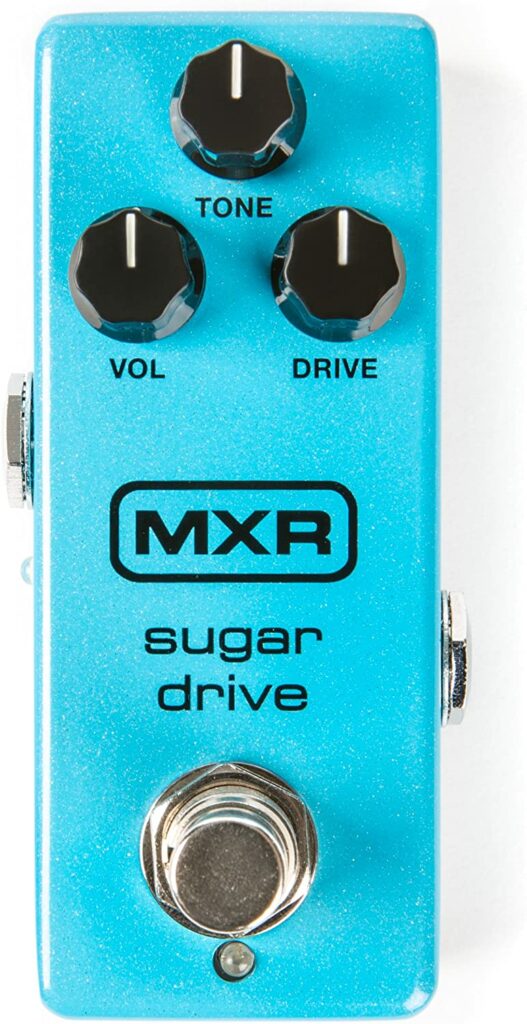 MXR is known for making great pedals. And The Sugar Drive is no exception. This pedal definitely does the job if you're looking for a Klon Centaur clone, but does have silicon diodes rather than the germanium diodes that were used in the original Klon. That said, it still sounds great.
Key Features
Internal voltage doubler provides higher headroom
Small enclosure
Silicon clipping
Independent control over Volume, Tone, and Drive
WHERE TO BUY
---
Anasounds – Savage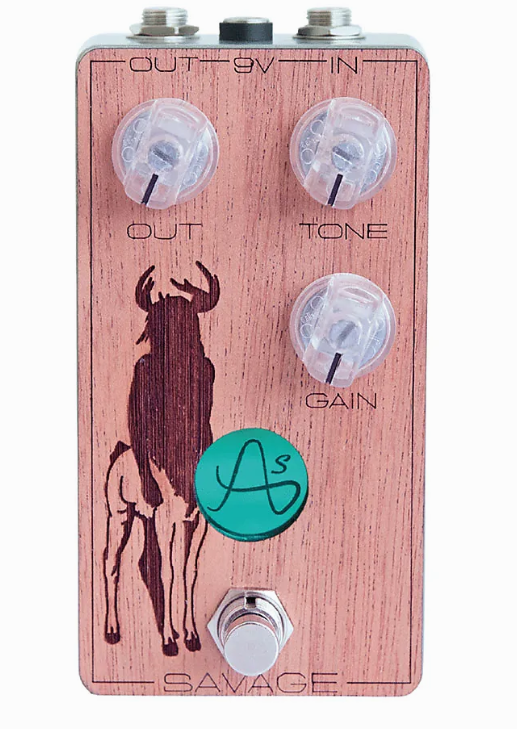 Perhaps one of my favorite-looking Klon clones, the Savage by Anasounds. It should be noted that the Savage is inspired by the legendary Klon Centaur, but the Anasounds team has tweaked the circuit to give it their own style. Definitely, something to check out!
Key Features
A modern take on a Klon Centaur clone
Looks awesome
Top-mounted jacks
WHERE TO BUY
---
Do you have G.A.S. (Gear Acquisition Syndrome)? Check out our other guitar pedal shopping guides for more top guitar pedal picks!
The History of the Klon Centaur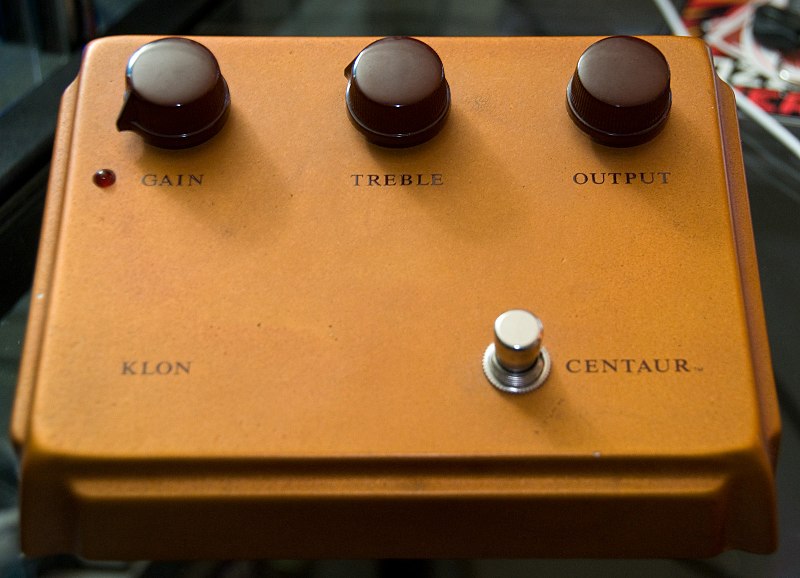 The Klon Centaur is an overdrive pedal that was designed back in the early 1990s by Bill Finnegan. Legend has it that Finnegan was looking to create an overdrive pedal that added gain to the guitar's signal without changing the actual tone of the guitar. Thus, the highly-coveted transparent overdrive pedal was born.
Depending on how the settings of the Centaur are set, the pedal is capable of producing sounds ranging from a clean boost all the way to a fairly dirty overdrive/distortion sound – all while preserving the original tone of your guitar.
After the circuit was perfected, Bill Finnegan went on to hand-build around 8,000 Centaurs between 1994 and 2009 – many of which can be found on some legendary guitar players' pedalboards – including Jeff Beck, John Mayer, Nels Cline, and more. 
After the Centaur was discontinued in 2009, these pedals have become increasingly rare as time marches on. And that rarity has caused the price of a Klon Centaur to skyrocket (as of today, they can be found online anywhere between $6,000-$8,000!). 
In 2014, Bill Finnegan began making the same pedals again under the name "KTR". The KTR offered the same circuit as the original Centaur but used a more modern circuit design in order to make the pedals easier to mass-produce. The KTR also had the words, "kindly remember that the ridiculous hype that offends so many is not of my making" etched on the front of the enclosure. However, it seems that KTRs have not been made for a while – as many dealers and shops have had the KTR out of stock for quite some time. No one is sure if there are plans for more KTRs to be made, and rumor has it that Finnegan has discontinued the KTR due to being displeased with the quality control of the company he asked to build them. At this time, nothing is certain about the fate of the KTR, but hopefully, we see some more become available in the future. You can still find some used KTRs floating around in the used gear world, but like the original Centaur, their price tags are climbing too.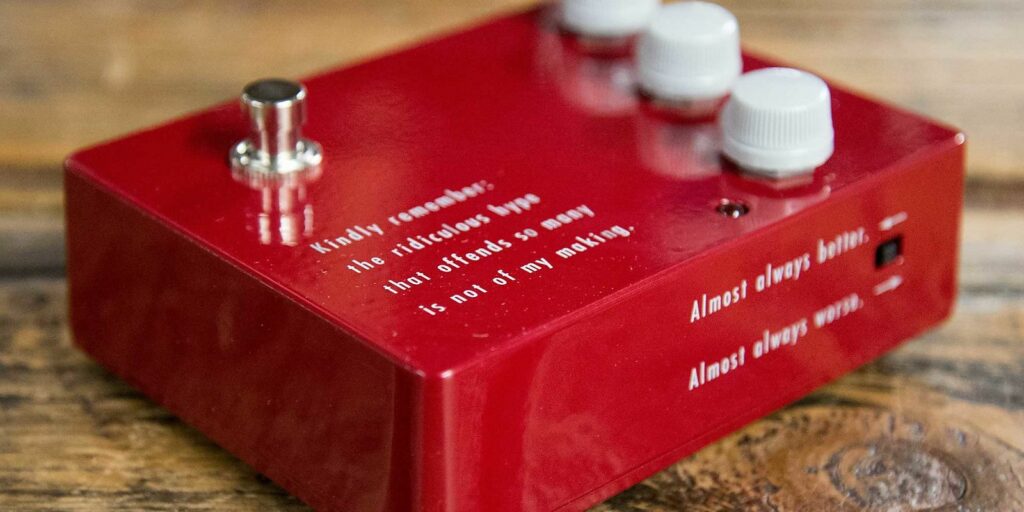 Featured Image courtesy of Wikipedia