This post may contain affiliate links
Haunted Labs, a boutique pedal builder based in North Carolina, has recently announced a Kickstarter campaign to help fund their latest haunting creation – The DARK AURA. Just in time for Halloween! This pedal as an atmospheric reverb that will be sure to send shivers down the spines of even the greatest musicians. Whether you're looking for a subtle echo effect, or a completely washed-out, spacey reverb – the DARK AURA should definitely be on your radar.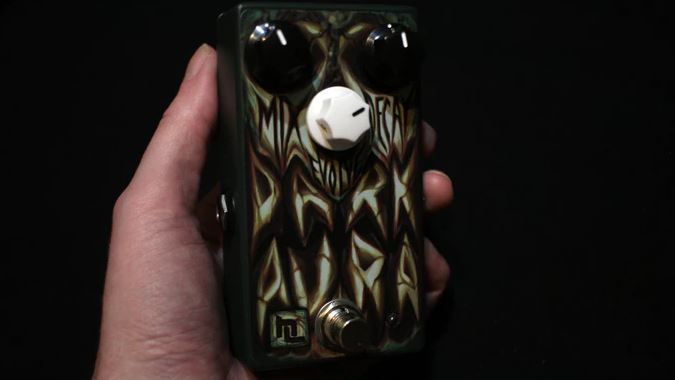 The Controls of the DARK AURA
The DARK AURA from Haunted Labs has a pretty standard set of reverb controls: Mix, Decay, and Evolve.
Mix: This acts like a standard wet/dry mix knob. This can help you keep this pedal from getting too spooky.
Decay: This, of course, reduces or expands the overall decay of the echoes.
Evolve: This knob brings in an amazing shimmer-type modulation to the reverb, which is what makes this pedal especially intriguing. Cranking this knob will launch your tone into a full-on ambient soundscape. Use with caution!
Haunted Labs "Dark Aura" demo by Eddie Heinzelman from Haunted Labs on Vimeo.
Technical Details of the DARK AURA by Haunted Labs
Engineered and manufactured in the USA
Manufactured with the highest quality components
Dimensions are 4.43″ L x 2.65″ W x 1.95″ H
Current draw is ~58mA
9V standard center negative DC power supply (not included)
True bypass
This is a pedal that you should not miss out on. If you are in the market for a new reverb pedal with a lot of tonal options, be sure to check out the new DARK AURA from Haunted Labs!
Check out the Kickstarter Campaign here!
Check out our review of the Haunted Labs Zombie Buffer!