We posted a lot of awesome pedalboards on Instagram in September. With pedalboards featuring Klon Centaur clones and cases made out of old wine bottle containers, these top ten most-liked pedalboards of the month will surely not disappoint! 
Scroll through and check out these awesome pedalboards, and head over to Instagram to show the cool folks that own these boards some love! 
Top Pedalboards of September 2021
#1 @DigableDaniel's Pedalboard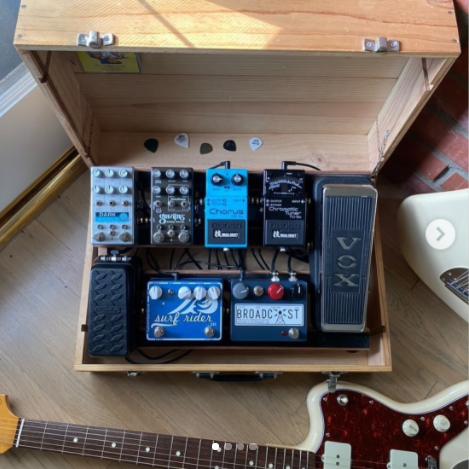 I was blown away by this pedalboard from @DigableDaniel, so it is no surprise that it came in at the number-one spot of the month. They have made some incredible choices when it comes to the pedals on their pedalboard, and they were able to retrofit it into a reclaimed wine box! Super creative! Plus, they have an "Ask Me About My Pedalboard" sticker slapped onto the side of their pedalboard – what's not to love?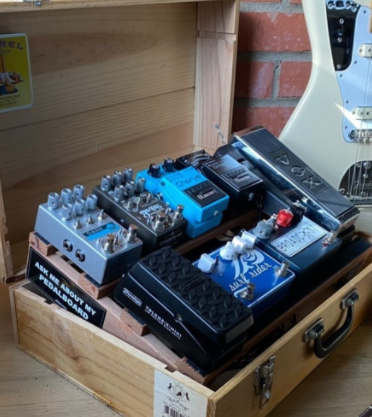 #2 @NickWeeeb's Pedalboard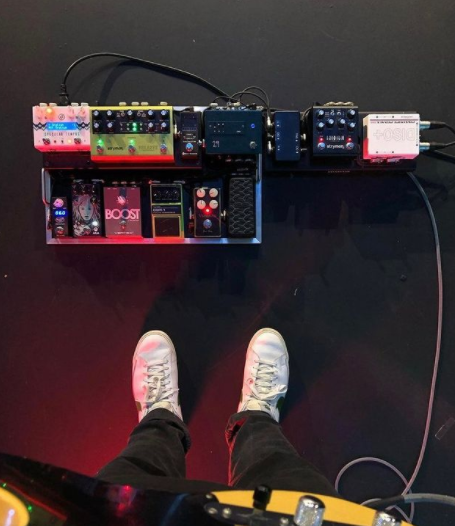 Up next, we have @NickWeeeb's killer pedalboard setup. Every single pedal on this pedalboard is on my (seemingly endless) pedal wishlist. From the Nobels ODR-1 and the 29 Pedals EUNA to the Strymon Volante and the Specular Tempus from GFI System, @NickWeeeb has everything you need here on this board. 
New Pedal Haven Sticker Packs Available!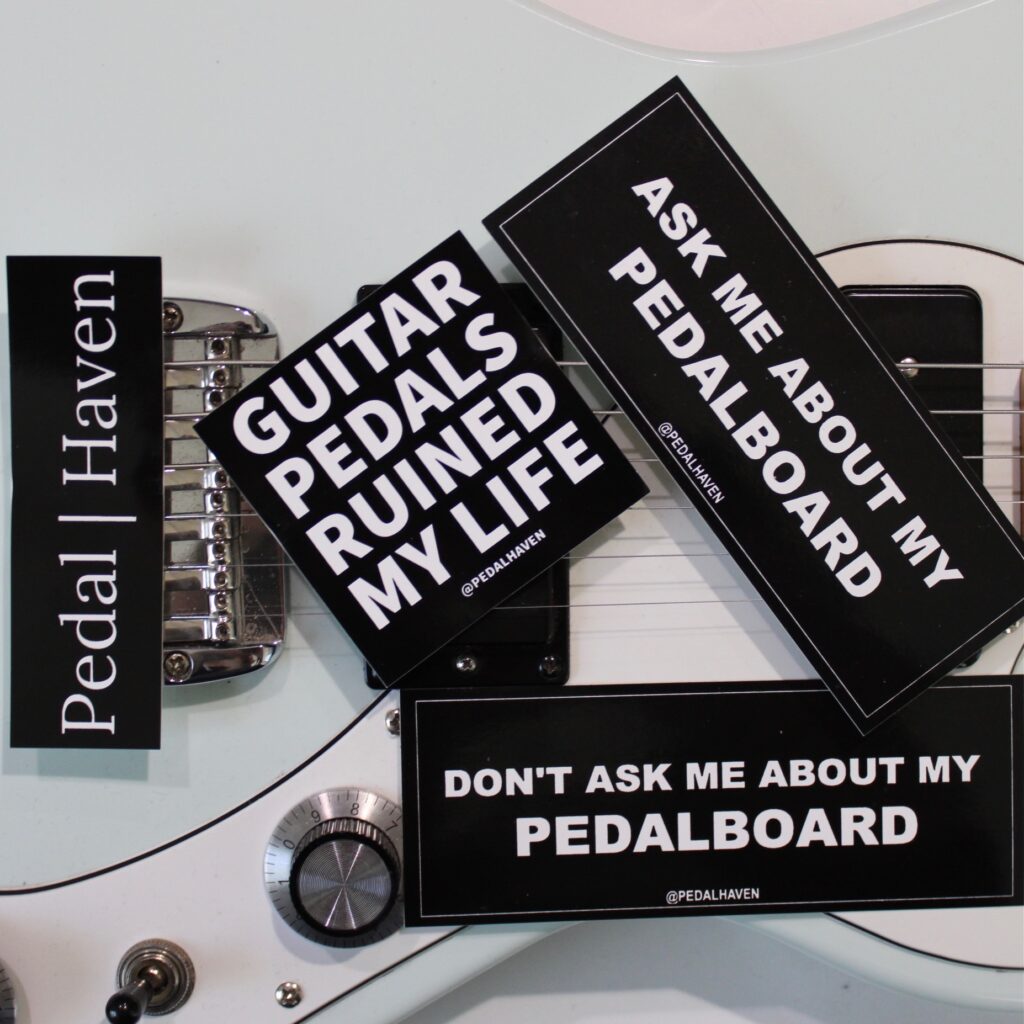 #3 @BrakeMcGaughey's Pedalboard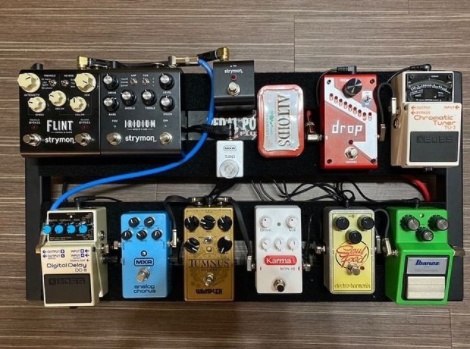 In the third-place spot, we see this absolute workhorse of a pedalboard from @BrakeMcGaughey. With the Ibanez TS-9, the EHX Soul Food, Karma Guitar Amps MTN-10, and the Wampler Pedals Tumnus – it is safe to say that this board has all of the drive tones you could ask for. 
Related: Pedal Haven's Guide to The Best Klon Centaur Clones
#4 @ZJTroyan's Pedalboard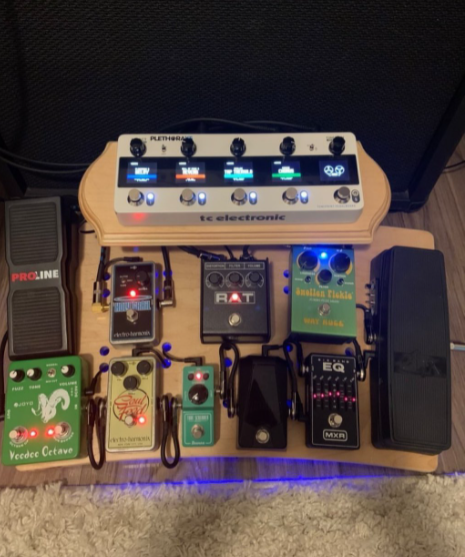 Up next we have this unique pedalboard from @zjtroyan. They have managed to put together this cool, two-tier, homemade pedalboard – and they loaded it up with some really cool pedal choices! This makes me want to try out one of those TC Electronic Plethora X5s! 
#5 @NevilleJMartin's Pedalboard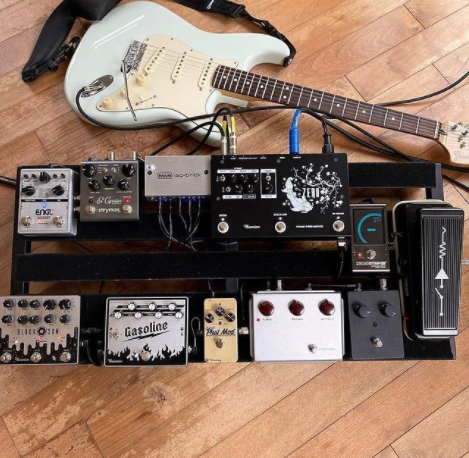 In the 5th place spot, we have none other than @NevilleJMartin's pedalboard. Their pedalboard features some really cool pedals from Thermion Engineering – which I haven't seen a lot of, so that was cool to see. And to top it all off, they have a Ceriatone Centura on their board! That's always exciting!
#6 @RonnieDoyle7273's Pedalboard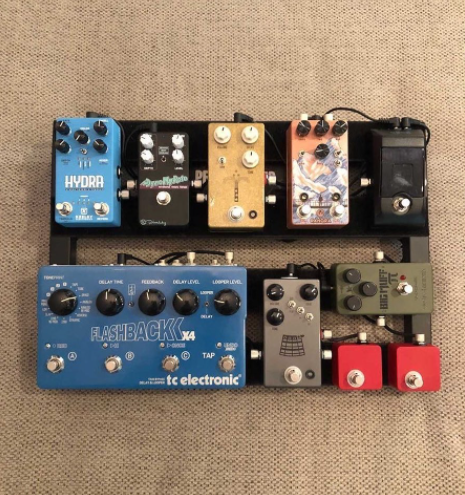 I mean… What's not to love about this pedalboard from @RonnieDoyle7273? Right up top, they have a JHS Morning Glory, which was the 3rd most popular overdrive pedal featured on Pedal Haven in 2020 (you can read the full 2020 study here). And if that's not enough for you, they are using one of the Green Russian Big Muff reissues from EHX, the Keeley Electronics Hydra reverb/tremolo, and a Walrus Kangra (which we don't see enough of). Such a clean board!
#7 @TheJessafur's Pedalboard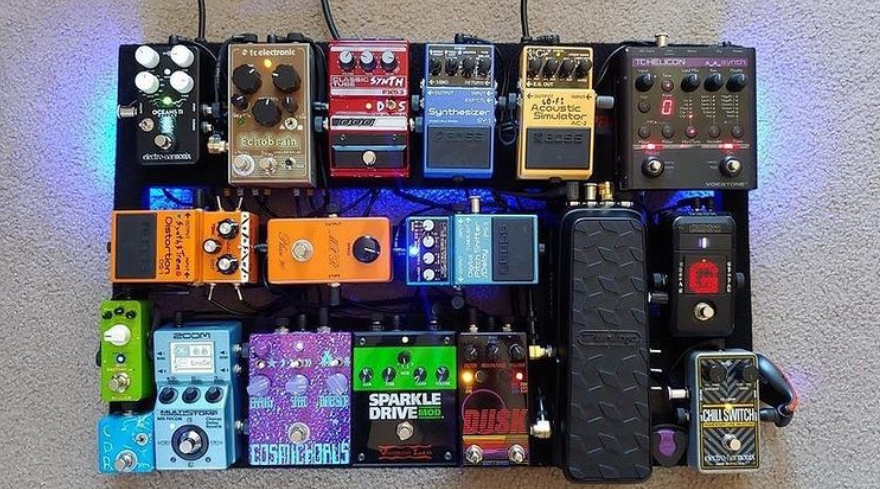 If you like big pedalboards full of highly modified guitar pedals, then look no further than this pedalboard right here. @TheJessafur has packed this absolutely massive pedalboard to the gills with some awesome guitar pedals. And if you look closely, you can see that they have added all kinds of DIY mods to a majority of the pedals. This looks so fun! 
Related: One of the Easiest BOSS DS-1 Mods
#8 @OllieGoddard's Pedalboard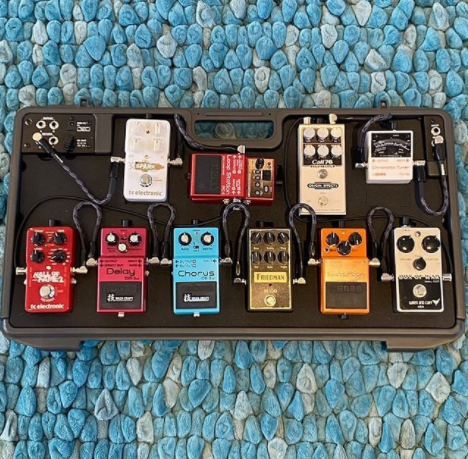 Next is this pedalboard from @OllieGoddard. I'm pretty sure that they could play just about any genre of music with this pedalboard right here. They have made some great choices when it comes to their guitar pedals, and they've managed to wire it up in a pretty tidy manner (not easy to do with a flat pedalboard like this). 
#9 @Dado6666's Pedalboard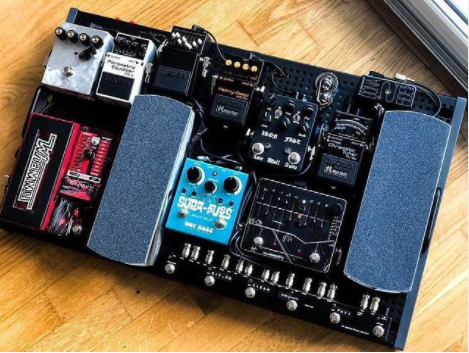 Not only does @Dado6666's pedalboard look like it weighs a ton, but I'm also sure it sounds pretty heavy too. With a Lone Wolf Audio Iron Fist and an HM-2w onboard, I don't think @Dado6666 is messing around. I don't think I've seen anyone else running two Ernie Ball volume pedals on their pedalboard before, and seeing this makes me want to do some experimenting. 
#10 Izabrashear's Pedalboard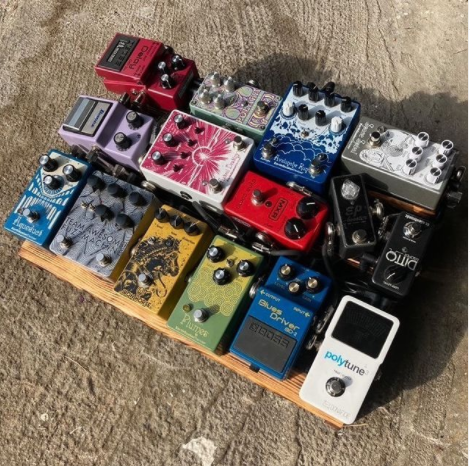 @Izabrashear's pedalboard is packed! It seems as though a lot of thought and planning went into putting this pedalboard together, and they've done a good job at packing everything onto this relatively small pedalboard. Plus, I just love the pedals that they've chosen here! 11/10 very cool board!
What a solid list of amazing pedalboards! Be sure to go show everyone above some love. Thanks to everyone that submitted their pedalboards to the Pedal Haven Instagram account last month. If you want to submit your pedalboard to be featured on the page, head on over to the @PedalHaven Instagram to find out how.