This post may contain affiliate links
Montreal, Canada-based pedal builders, Ground Control, just announced the release of their latest pedal, the Bread Oath overdrive.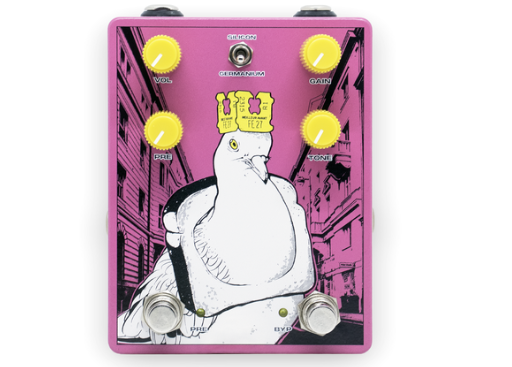 The Bread Oath is based on Ground Control's very first pedal, the Blood Oath overdrive, with a few modern upgrades.
Aside from the incredible bread-necklaced-adorned Pidgeon artwork, the Bread Oath overdrive is a low-to-medium overdrive pedal that now offers both silicon and germanium clipping modes (accessible via the toggle switch), a secondary pre-gain stage that adds more bite to your overdrive sound which can be turned on/off using the left footswitch and dialed in using the Pre knob, and the classic volume, tone, and gain controls.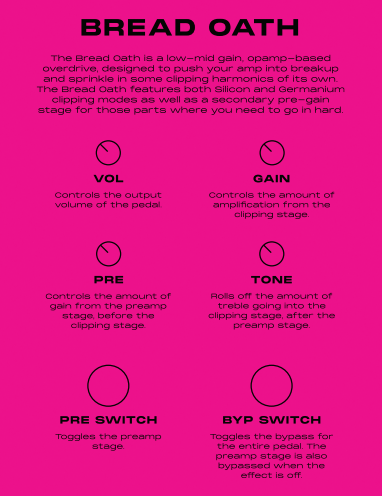 Check out their demo here:

The new Bread Oath overdrive is available for preorder and will begin shipping on January 16, 2023. Head over to the Ground Control website for details.