This post may contain affiliate links
February has been another exciting month in the guitar pedal world. There have been a few exciting new guitar pedal releases over the past few weeks, I've posted a couple of new pedal demos over on the YouTube channel, and of course, I've shared a ton of your amazing pedalboards over on the Pedal Haven Instagram account. 
But what were the most popular pedalboards posted on @PedalHaven in February? 
Let's dig in.
The Top 10 Most-Liked Pedalboards of February 2022
#1. @JP.Boards' Pedalboard
The most liked pedalboard of February 2022 is this awesome build from @JP.Boards! If you've followed Pedal Haven for a while, you have probably seen a pedalboard from @JacobProvo (in fact, they had a board featured in the list of the Best Pedalboards of December 2021). Well, Jacob has now started a new pedalboard/rig building business in Toronto called JP Boards and this is one of their latest builds! It's pretty exciting to see this board take the first place spot this month!
#2. @Bymussl's Pedalboard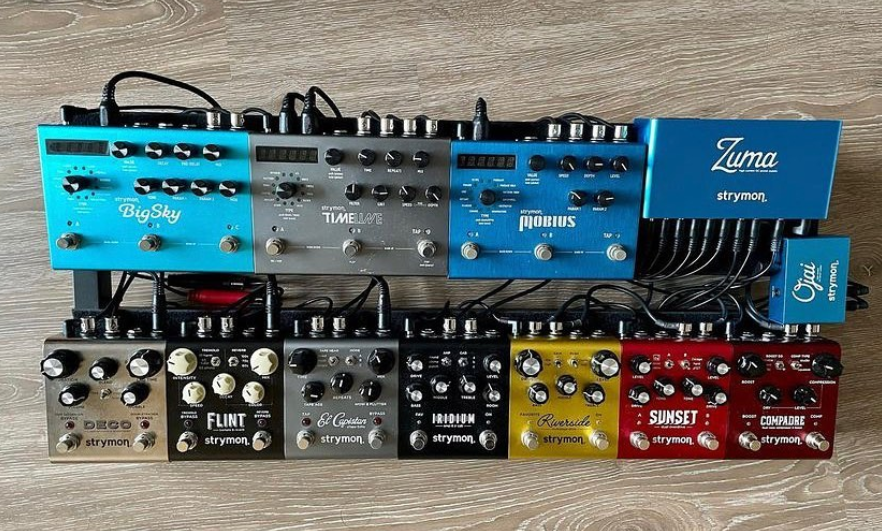 If you're a fan of Strymon Engineering, you'll love this pedalboard. @Bymussl has created this absolutely monstrous pedalboard that is full of ONLY Strymon pedals. I think this is the first all-Strymon pedalboard I've seen, and I'm not mad about it! This looks like a dream! 
#3. @GiveMeTheBeanCombo's Rig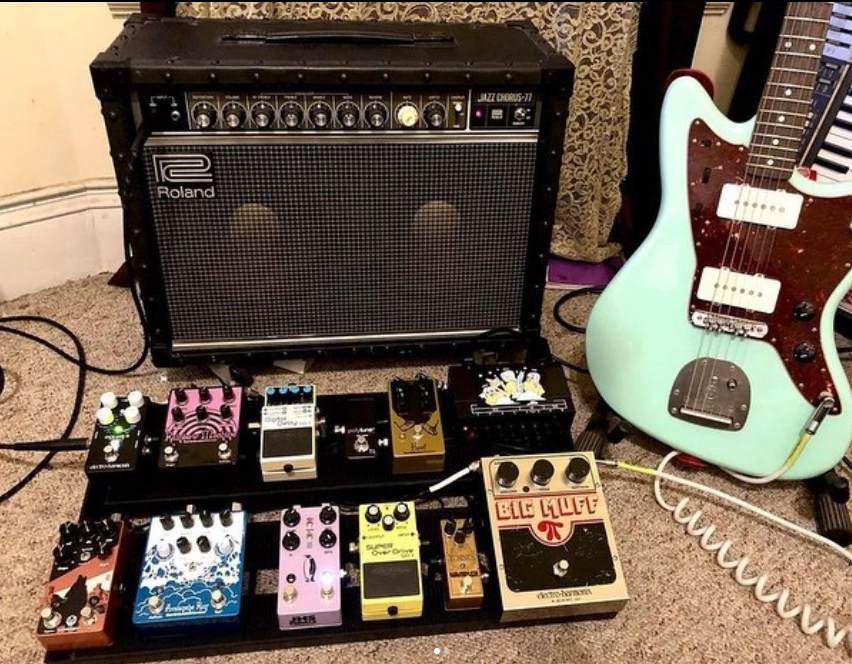 In the third-place spot, we have this no-nonsense rig from @GiveMeTheBeanCombo. This whole setup rocks. That pedalboard is packed with some amazing pedal choices like the Wampler Tumnus (which was featured in our list of the best Klon Centaur clones), the Hoof, Avalanche Run, and Rainbow Machine from Earthquaker Devices, and the classic EHX Big Muff. All of that paired with a Roland Jazz Chorus 77 amp sounds like a good time. 
#4. @PawPrints777's Pedalboard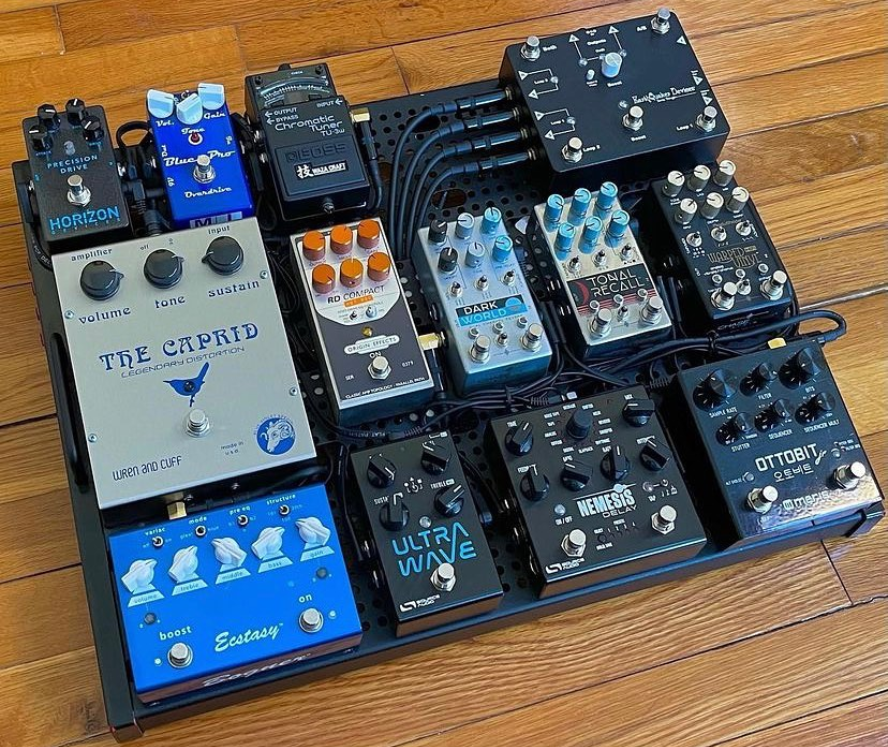 You're going to need a moment to take this one in… This pedalboard from @PawPrints777 is just incredible. The pedal choices here are superb, the wiring is extremely clean, and they've even color-coordinated the whole thing quite nicely. I'm not one to pick favorites, but if I was, this pedalboard would definitely be one of them. 
#5. @Simone89Saccheri's Pedalboard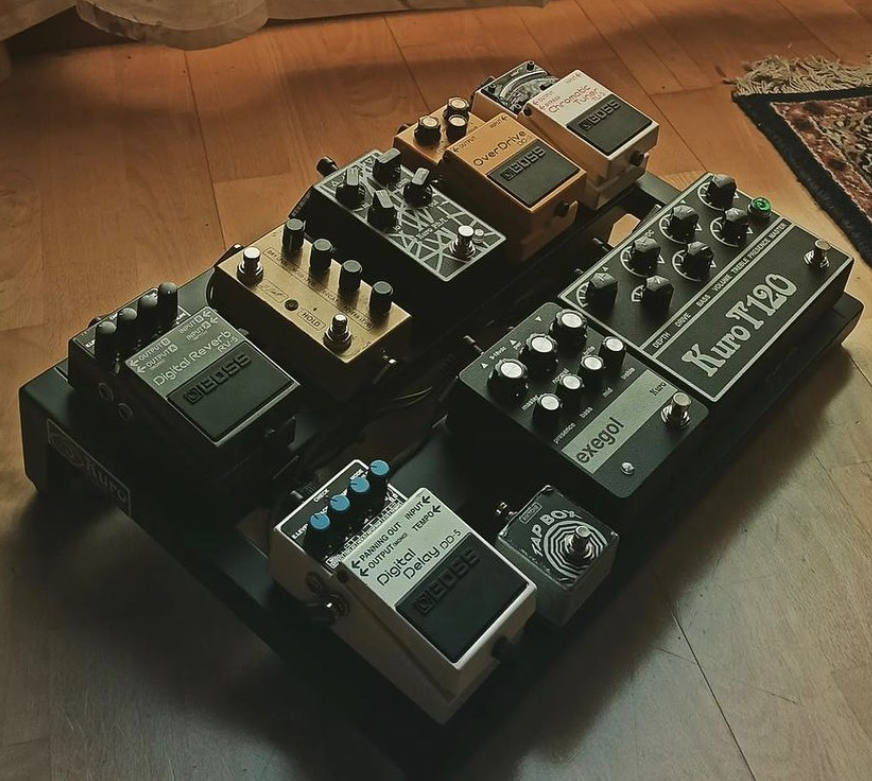 If moody shots of pedalboards are your thing, then this board from @Simone89Saccheri is for you. @Simone89Saccheri has put together this super clean pedalboard full of pedals from BOSS and Kuro Custom Audio. Very cool board all around!
#6. @SandroBergamini's Pedalboard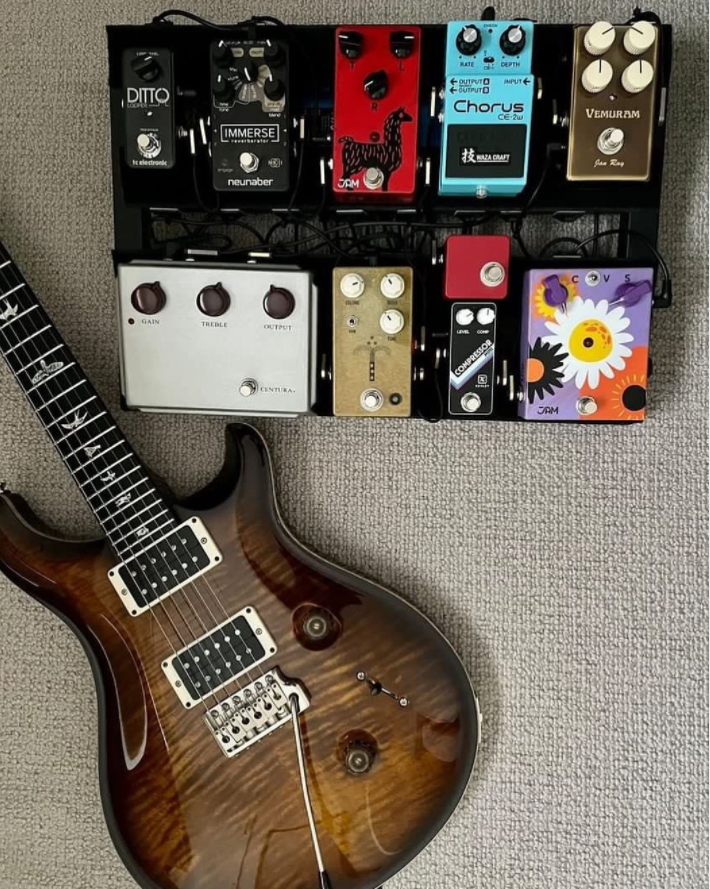 In the sixth-place spot, we have this pedalboard from @SandroBergamini. They have put together a nice mix of pedals here, from the JAM Pedals Retrovibe and Delay Llama to the Immerse from Neunaber and the Jan Ray from Vemuram. This setup looks like a lot of fun! 
#7. @AvondaleAudio's Pedalboard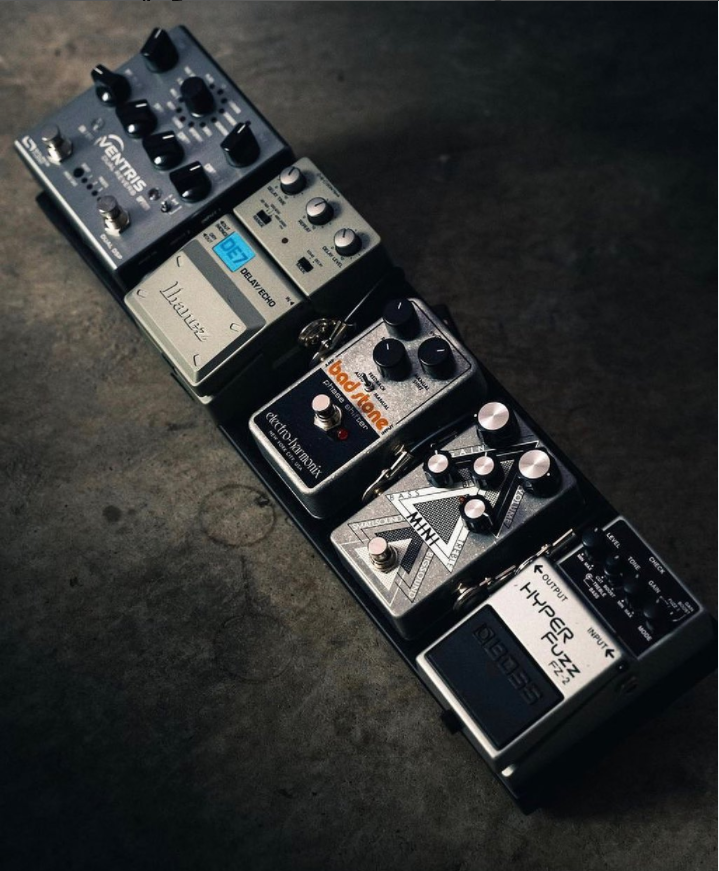 Miniboards are always good. And this little pedalboard from @AvondaleAudio is so awesome. There is something excitingly utilitarian about trying to fit every effect you need onto a small pedalboard, and @AvondaleAudio has made some fantastic pedal choices here. From the BOSS Hyper Fuzz FZ-2 into the MINI from Small Sound/Big Sound to the iconic Ibanez DE7 Delay and the Ventris from Source Audio. 
#8. @8Pedalboards' Pedalboard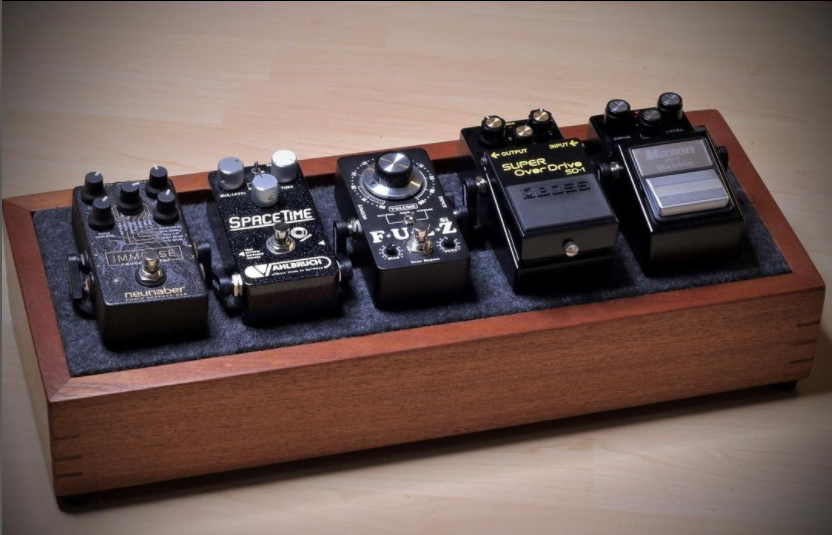 Ironically, the 8th pedalboard in the list is from @8Pedalboards, a pedalboard company based in Germany. And it's another miniboard. This blacked-out pedalboard is packed with some very cool, unique guitar pedals and they've laid everything out neatly. I'm a big fan of this one!
#9. @ChristopherMichaelEverett's Pedalboard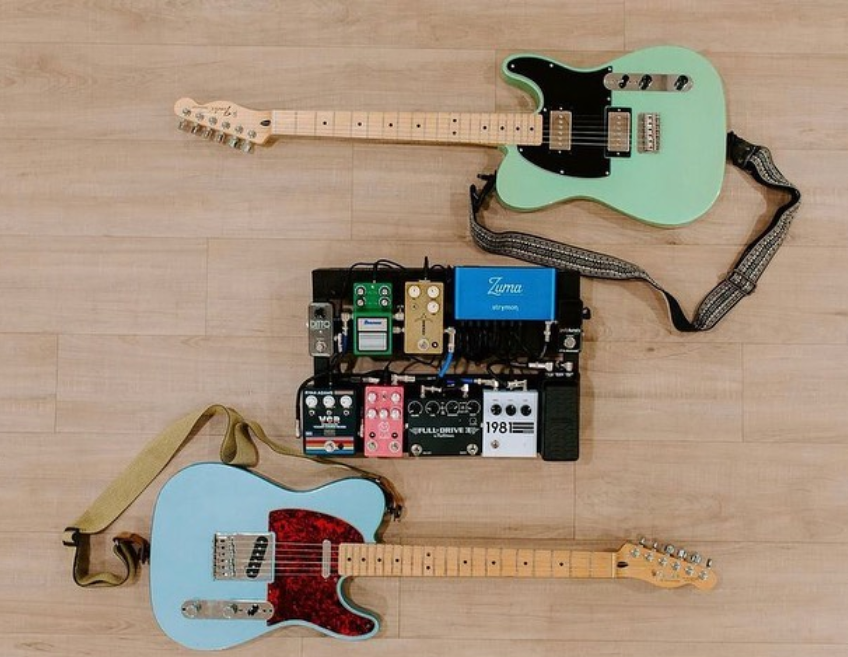 Next up, we have this pedalboard from @ChristopherMichaelEverett! The drive section of this pedalboard is full of cool pedals like the DRV from 1981 Inventions, the Morning Glory from JHS Pedals, and the Ibanez TS-9 Tube Screamer. All of those drive pedals paired with the VCR and Lucky Cat from JHS make for a great rig! 
#10. @OtterPedalboards' Pedalboard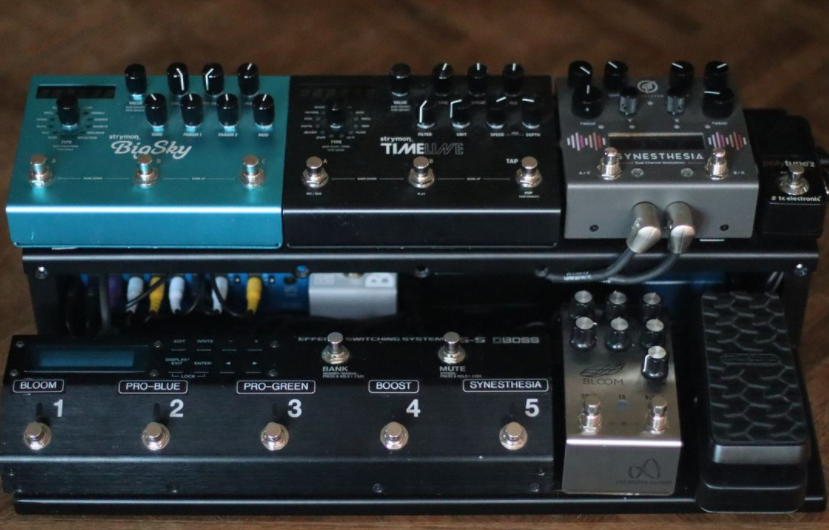 Lastly, we have this beautiful pedalboard from @OtterPedalboards. Otter Pedalboards is another rig builder that you may be familiar with (they had another awesome pedalboard featured in last month's Top Pedalboards of January list). While this board is smaller than the last one we featured from them, it is equally awesome. There is a long list of incredible guitar pedals on this pedalboard, and they've even hidden a few underneath that second row of the pedalboard – head over to the original post to see what's hiding under there! 
Thanks to everyone for submitting their pedalboards this month! There have been some awesome boards featured every day over on the Instagram account so head over there to check them out. And be sure to check out the Pedal Haven shop to pick up some of the best pedalboard-related stickers of all time*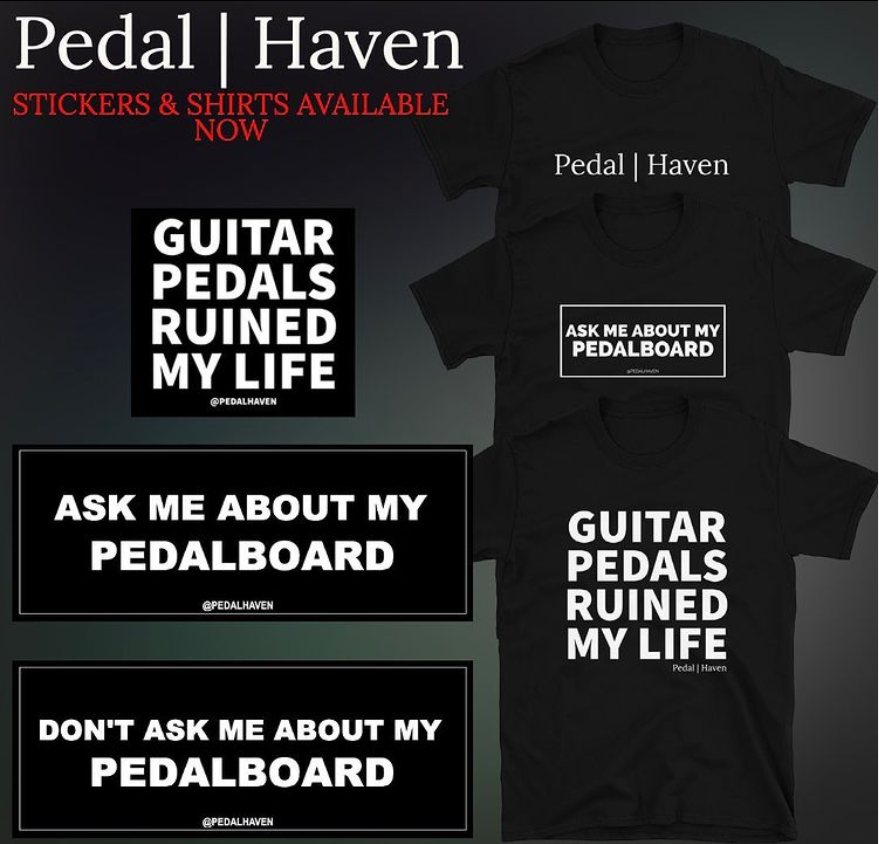 *my opinion 😉