This post may contain affiliate links
With December 2021 in the rear-view mirror, let's look back at the month to check out the top 10 most-liked pedalboards posted throughout December on the @PedalHaven Instagram account. 
In December, there was a nice mix of large pedalboards, small pedalboards, bass pedalboards, and I also published the Most Popular Guitar Pedals of 2021 article! Overall, it has been an exciting month! 
Without further ado, let's check out the most-liked pedalboards of December 2021! 
The Top Pedalboards of December 2021
#1. @Muse.Blues' Pedalboard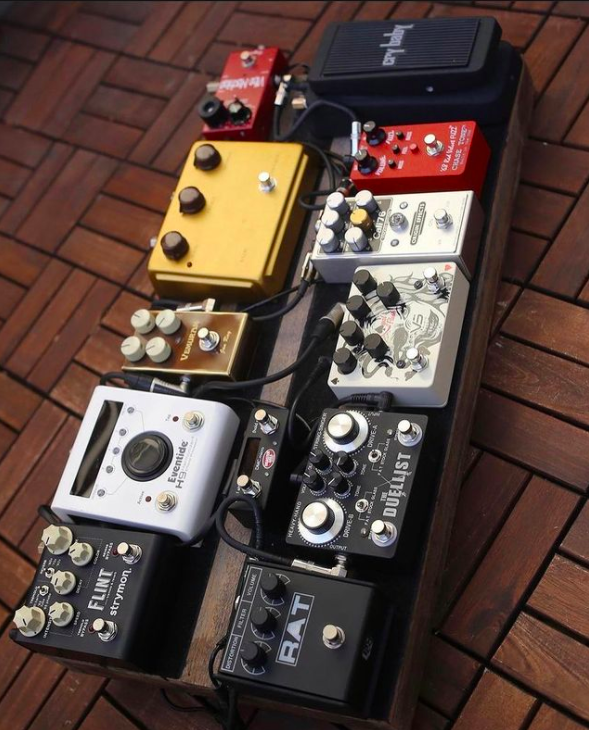 In 1st place, we have this awesome pedalboard from @Muse.Blues. It is hard to not love a pedalboard that has a Klon Centaur on it! But aside from the Centaur, they have a wide range of amazing guitar pedals on this pedalboard – from the iconic ProCo RAT Distortion to the Cali76 Compressor. This board has definitely earned that first place spot!
Related: The best Klon Centaur Clones
#2. @Sushibootsmcginty's Pedalboard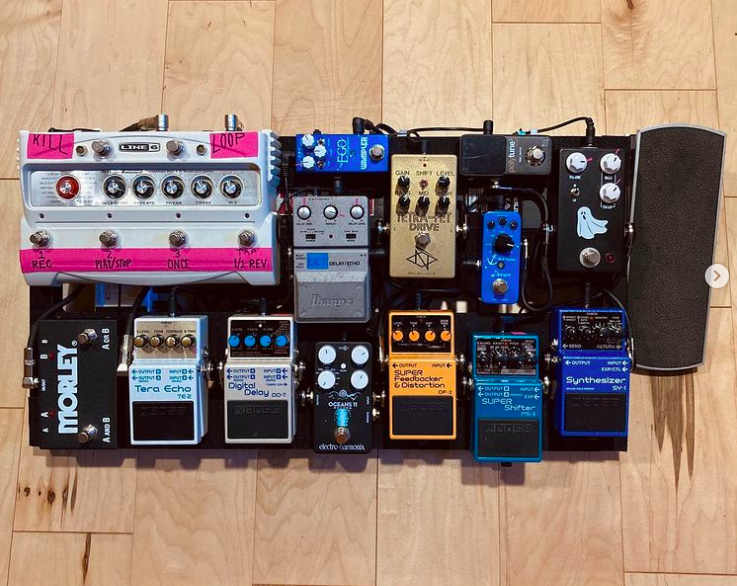 Next up, we have this pedalboard disguised as a spaceship's control panel from @Sushibootsmcginty. This pedalboard is absolutely packed with awesome pedals! In fact, it is so full that they've had to resort to stashing a Boss NS-2 Noise Suppressor underneath their pedalboard just to make everything fit. And that modded Line 6 DL4 looks like too much fun!
Related: How to Add a Looper Switch Mod to a Line 6 DL4
#3. Vicandino's Pedalboard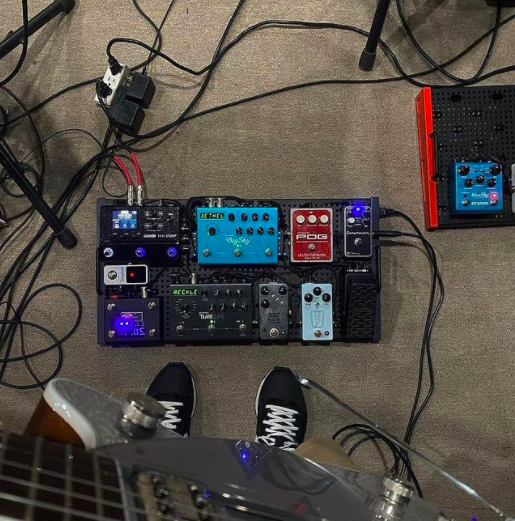 In the third-place spot, we have @Vicandino's pedalboard. This pedalboard has all of the essentials! Right in the center of the pedalboard, they have the Strymon Engineering BigSky (which was featured in this list of the best reverb pedals) and the Strymon Engineering TimeLine (recently featured in this list of the best delay pedals), and they have some incredible pedals filling up the rest of the pedalboard too. 
Pedal Haven Shirts & Stickers Available in the Shop!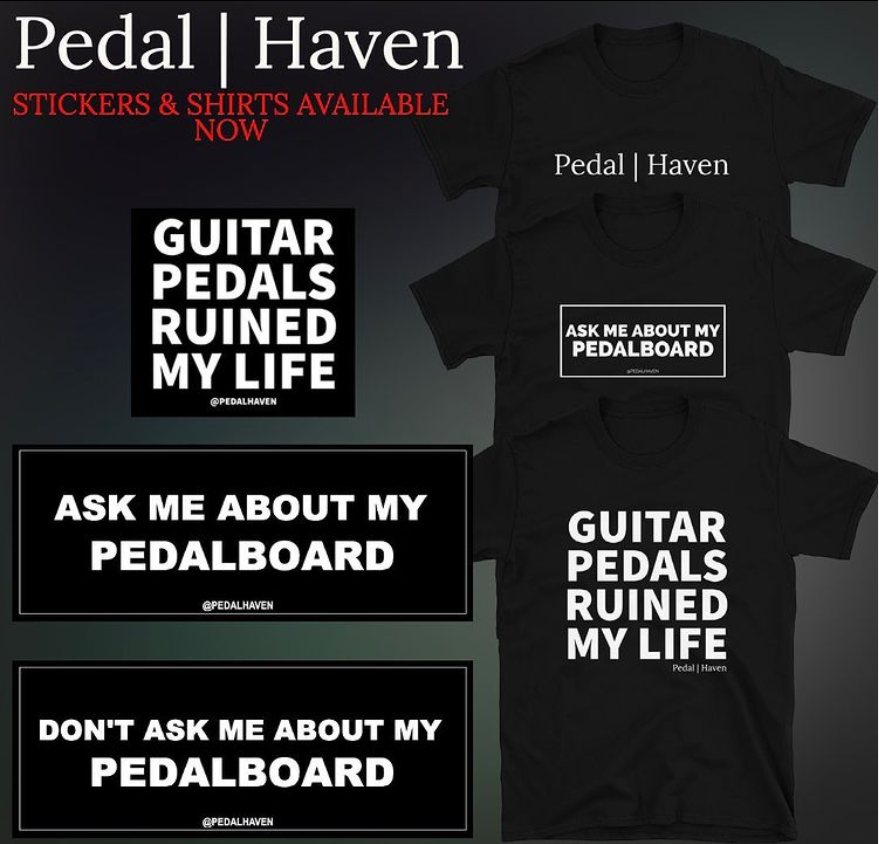 #4. @Timorvero's Pedalboards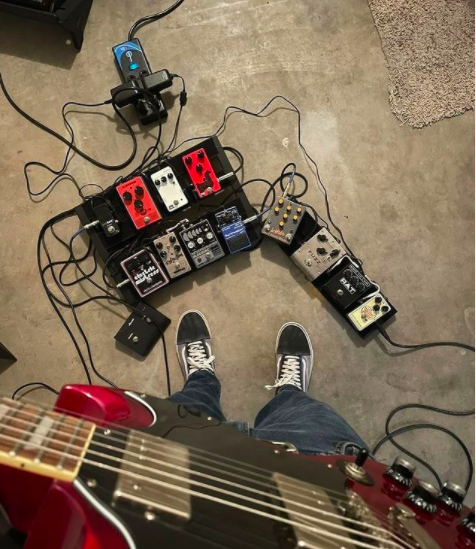 Yes, you read that right. That's "pedalboards" – plural. @Timorvero has decided to ditch the idea of only having one pedalboard, and has opted for this awesome dual-pedalboard setup! The smaller board on the right is home to what looks like an absolutely crushing set of overdrive, fuzz, and distortion pedals. And the larger board on the left is housing all of their modulation and time-based effects – and a Boss SY-1 Synthesizer pedal, which is cool to see! 
#5. @Hasseangerfist's Pedalboard
In the fifth-place spot, we have this pedalboard shot from @Hasseangerfist. This pedalboard is so clean and nicely laid out. And they have some choice pedals on here, like the Browne Amplification Protein, the Greer Lightspeed, and that Keeley Electronics Hydra! And if that's not enough for you, they have set the board up in front of a beautiful view of Sweden! 
Related: The Best Overdrive Pedals
#6. @DakotaAlfredo's Pedalboard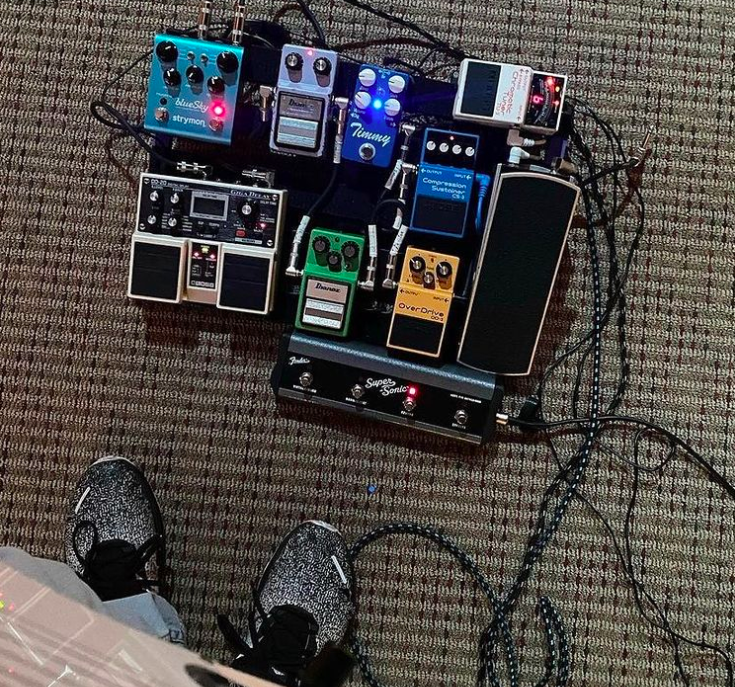 Next up, is this pedalboard from @DakotaAlfredo. This pedalboard looks like so much fun! They have pretty much everything you would need on here, from the Ernie Ball VP Jr. Volume pedal to that powerful overdrive section containing a Boss Overdrive, an Ibanez TS-9, and a Timmy – all of which are running into a Boss Giga Delay and a Strymon blueSky reverb. This pedalboard rocks! 
#7. @Brayan_Guitar's Pedalboard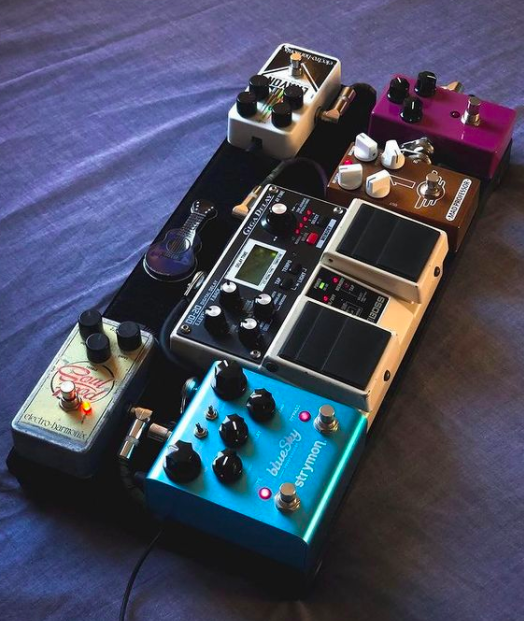 In the seventh-place spot, we have this awesome little pedalboard from @Brayan_Guitar. They have managed to pack plenty of cool pedals onto a pretty small board! At the forefront of the photo we have another combination of a Boss Giga Delay and a Strymon blueSky, and they have some great choices of overdrive pedals with the EHX Soul Food and the Mad Professor 1. Very cool! 
#8. @Anth0ny_Dow's Pedalboard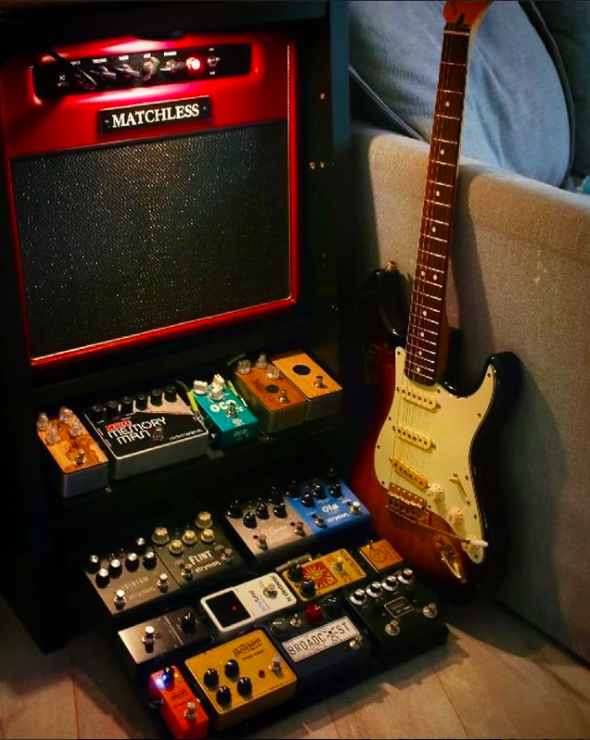 This pedalboard from @Anth0ny_Dow is one that you need to just stare at for a while to take it all in. Not only do they have just about every pedal you could ever need in this rig, but they have wired everything up so neatly! This is an absolute dream rig!
#9. @Nate.Proffer's Pedalboard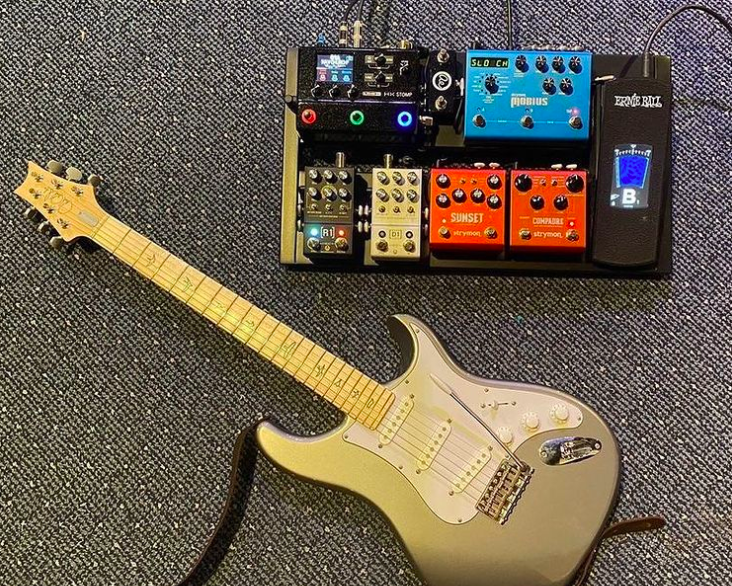 Next up, is this sweet board from @Nate.Proffer. This pedalboard is an absolute beast! Not only do they have a Strymon Compadre Compressor and a Strymon Sunset Overdrive (both of which are awesome pedals that we don't see enough of), but they also have two of Walrus Audio's MAKO series pedals, the R1 Reverb and the D1 Delay. This rig looks like a ton of fun!
#10. @JacobProvo's Pedalboard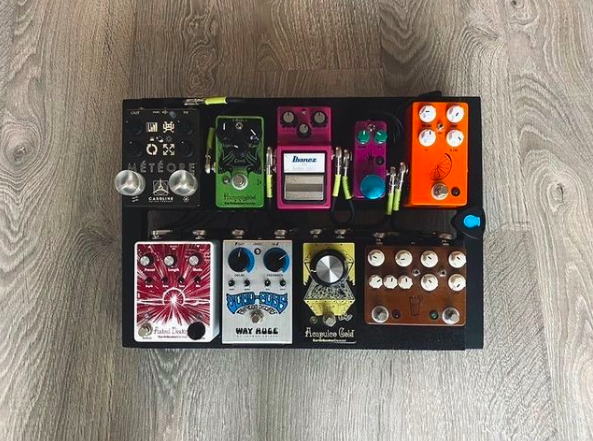 And finally, we have this pedalboard from @JacobProvo. I am such a big fan of these medium-sized pedalboards, and Jacob has filled this one with some incredible pedals – including Acapulco Gold and the Astral Destiny from Earthquaker Devices and the Météore LoFi Reverb from Caroline Guitar Company.
Looking for some guitar pedal inspiration? Check out the guitar pedal shopping guides for lists of Pedal Haven's favorite pedals!