This post may contain affiliate links
With their iconic Klon Centaur clone, the Tumnus, and a myriad of incredible amp-in-a-box pedals in their arsenal, Wampler Pedals is no secret to the guitar pedal world. 
But the team at Wampler has just launched a new series of budget-friendly guitar pedals named the Collective Series.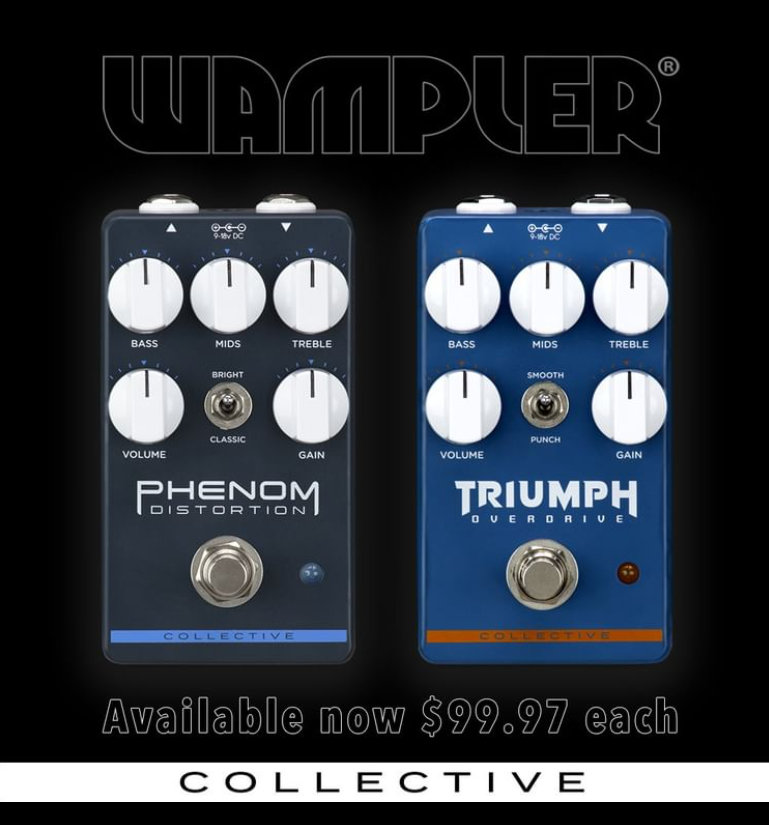 To accompany the launch, Wampler Pedals released two pedals from the Collective Series, the Phenom Distortion and the Triumph Overdrive – both available for $99.97. 
Both pedals can be purchased directly through Wampler Pedals' Reverb shop or through select retailers.
---
Wampler Pedals – Triumph Overdrive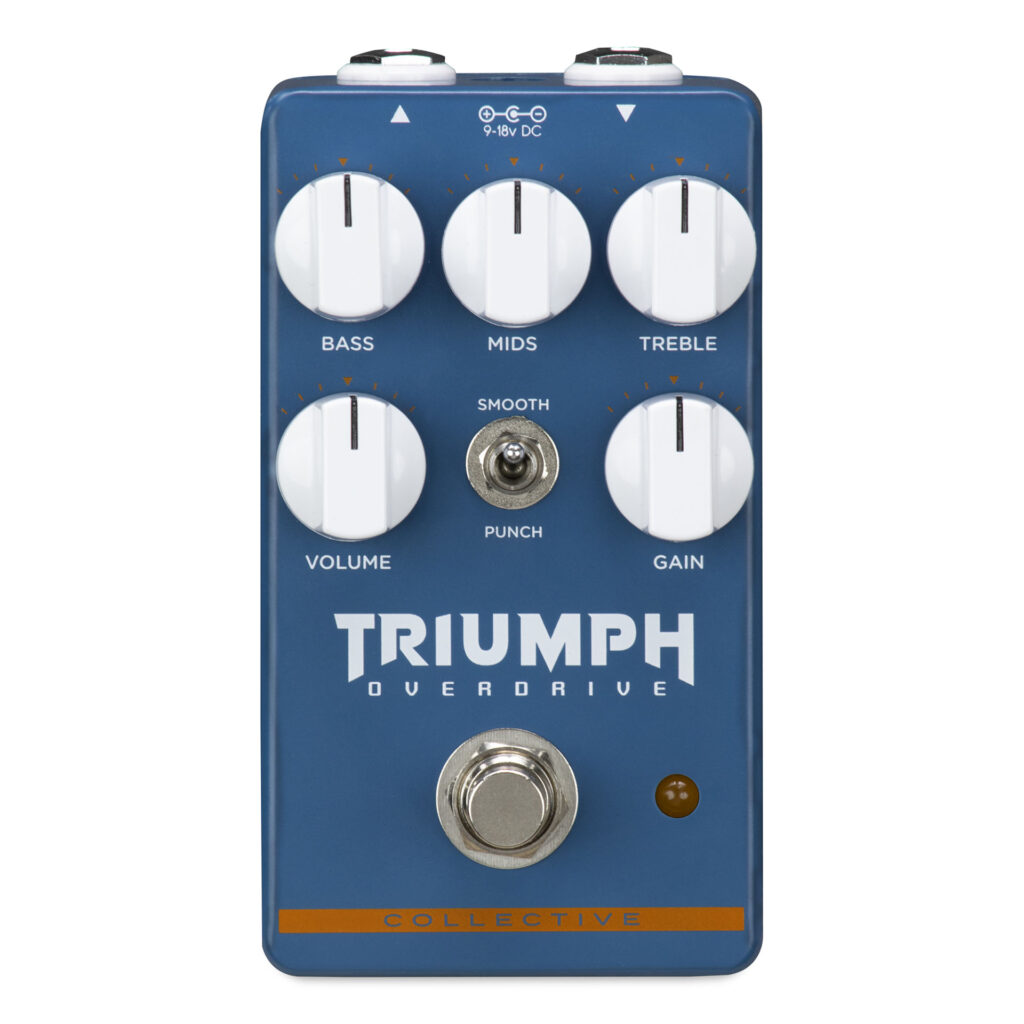 In their launch video, Brian Wampler describes the Triumph Overdrive to be based around two of his favorite overdrive pedals – the Digitech Bad Monkey and the BOSS SD-1. But while these classic overdrive circuits make up the main inspiration for the Triumph, it has been given the Wampler treatment with added features including additional EQ stages and internal dipswitches that add 'polished, glassy overtones'.
Triumph Overdrive Controls
3-band EQ to control bass, mids, and treble

Mode switch to change between Smooth and Punch voicings

Independent Volume and Gain controls

Internal dipswitches to add more glassy overtones to the sound
WHERE TO BUY
Buy on the Wampler Pedals Reverb.com Store
Wampler Pedals – Phenom Distortion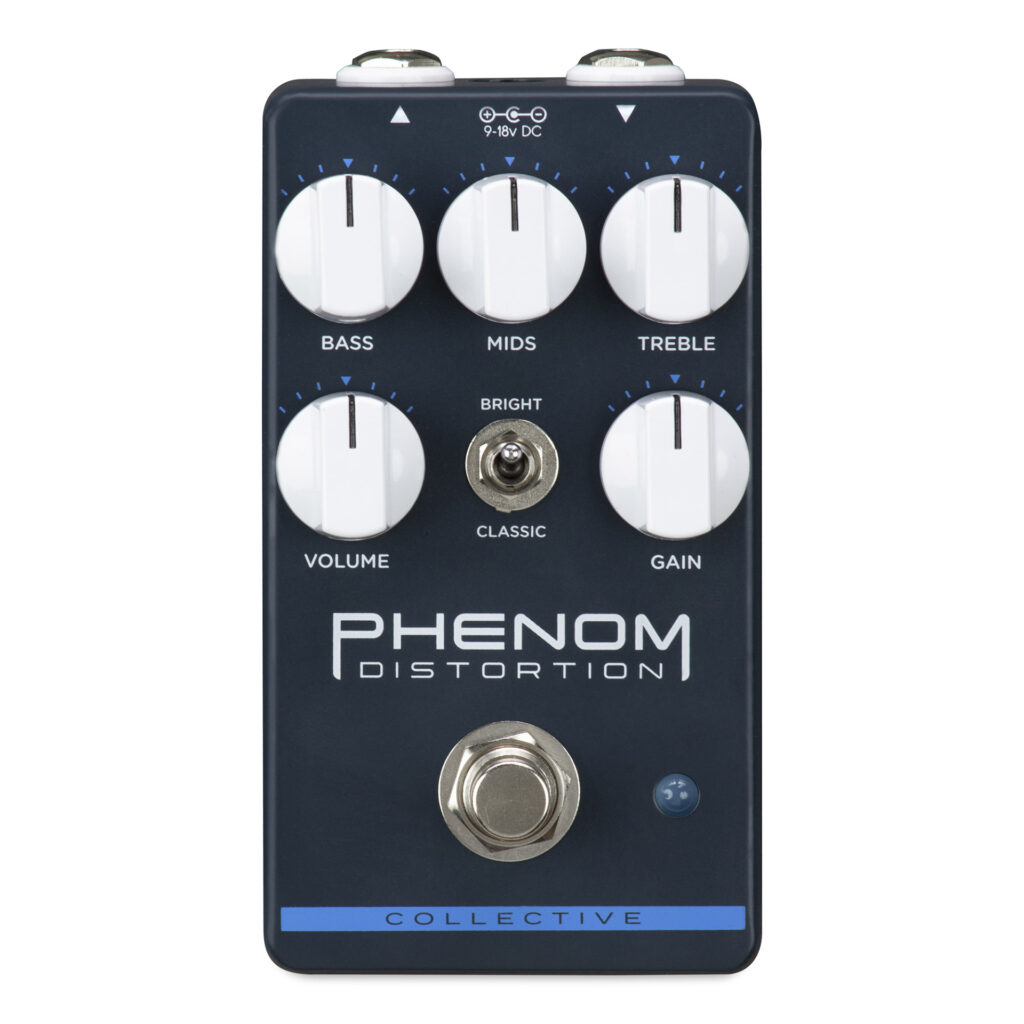 The Phenom Distortion is the second pedal in Wampler's new Collective lineup. This distortion pedal uses JFET-based clipping and is loosely based on the iconic "5150" style distortion sound. The Phenom's unique circuit design uses JFET clipping to drive in the same way that tubes can be driven in an amplifier to create distortion. While the Phenom may not be considered a "5150 amp in a box", you can get tones pretty close to what that amp delivers.
Phenom Distortion Controls
3-band EQ to control bass, mids, treble

Mode switch to change between Bright and Classic voicings

Independent Gain and Volume controls
WHERE TO BUY
Buy on the Wampler Pedals Reverb.com Store
What other effect types would you like to see Wampler Pedals add to their Collective Series lineup?
Wanting more? Check out these articles:
The Best ProCo RAT Distortion Clones
The Best Guitar Compressor Pedals