Back at the end of 2021, Strymon Engineering launched the blacked-out, "Midnight" versions of 3 iconic Strymon pedals. Now, they are back with an announcement of 4 more pedals entering the "Midnight" edition lineup – the TimeLine, Mobius, DIG, and the blueSky.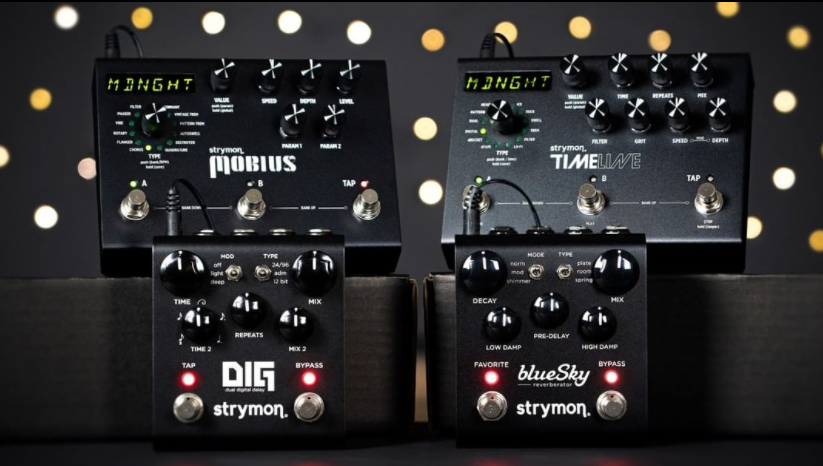 If you are unfamiliar with Strymon's "Midnight" series, they've taken several of their most popular guitar pedals and created blacked-out versions of them featuring sleek black enclosures with white text. They look awesome. 
Let's take a look at the latest Midnight edition pedals from Strymon. 
Strymon Engineering TimeLine Midnight Edition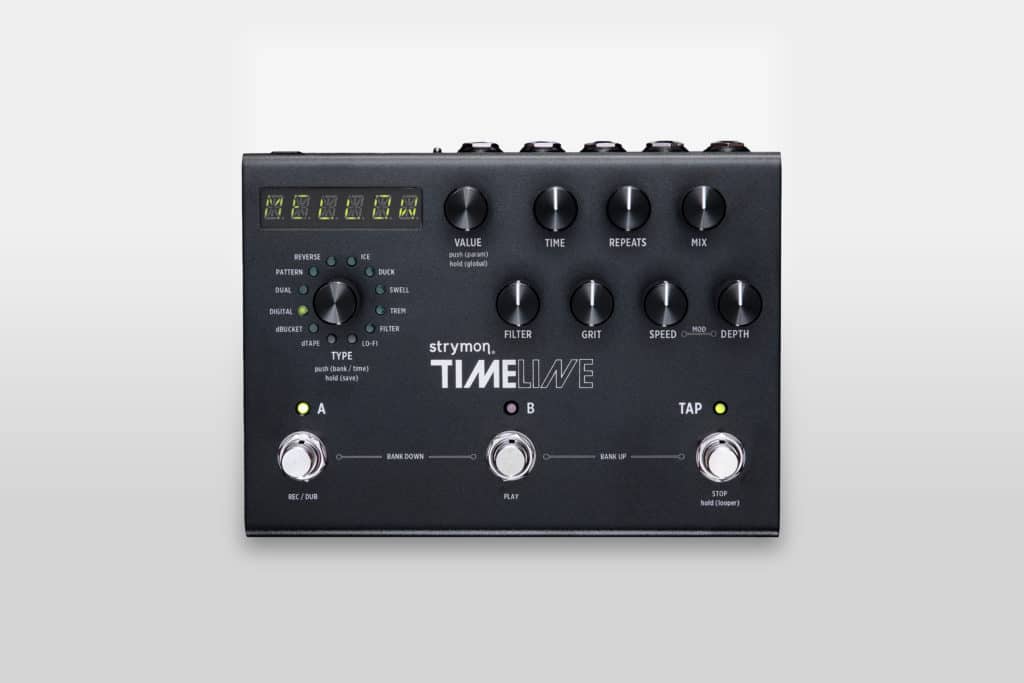 The TimeLine needs no introduction. One of the most popular delay pedals of 2021, Strymon's flagship delay pedal offers twelve unique delay algorithms with a ton of knobs and features to help you craft the perfect delay sound. Strymon has taken everything you know and love about the TimeLine and put it into this shiny, new blacked-out enclosure. 


Strymon Engineering Mobius Midnight Edition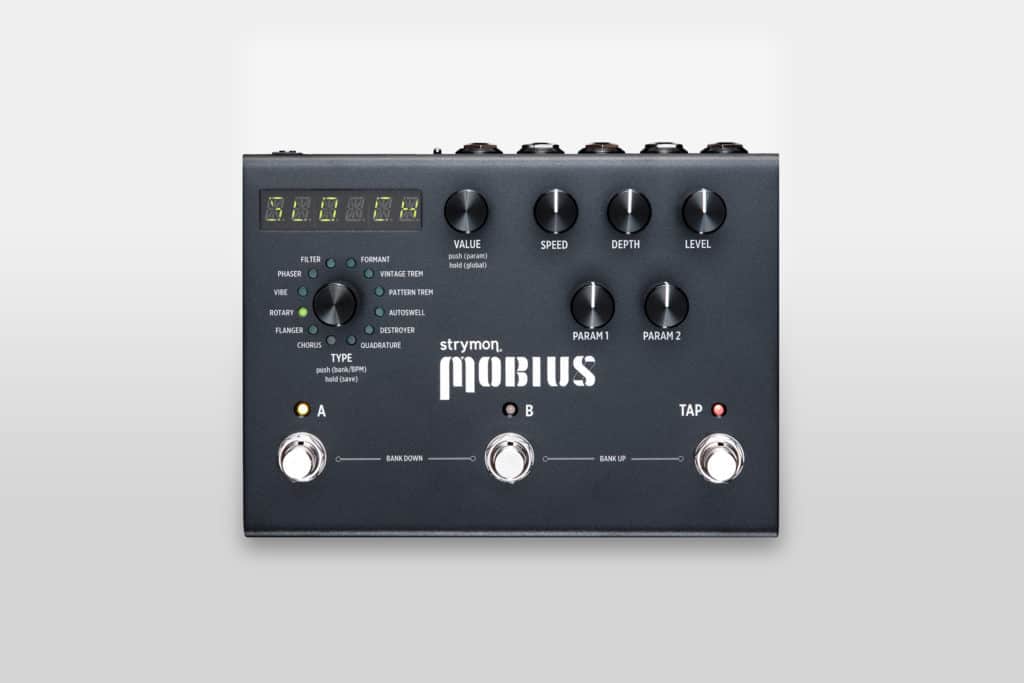 The next pedal in their latest Midnight series is the Mobius. The Mobius is a monstrous modulation machine. The Mobius is home to twelve different modulation algorithms ranging from chorus and flanger to tremolo and filtering. And, like the TimeLine, the Mobius features a whole host of knobs to tweak different parameters of the effects. 

Strymon Engineering DIG Midnight Edition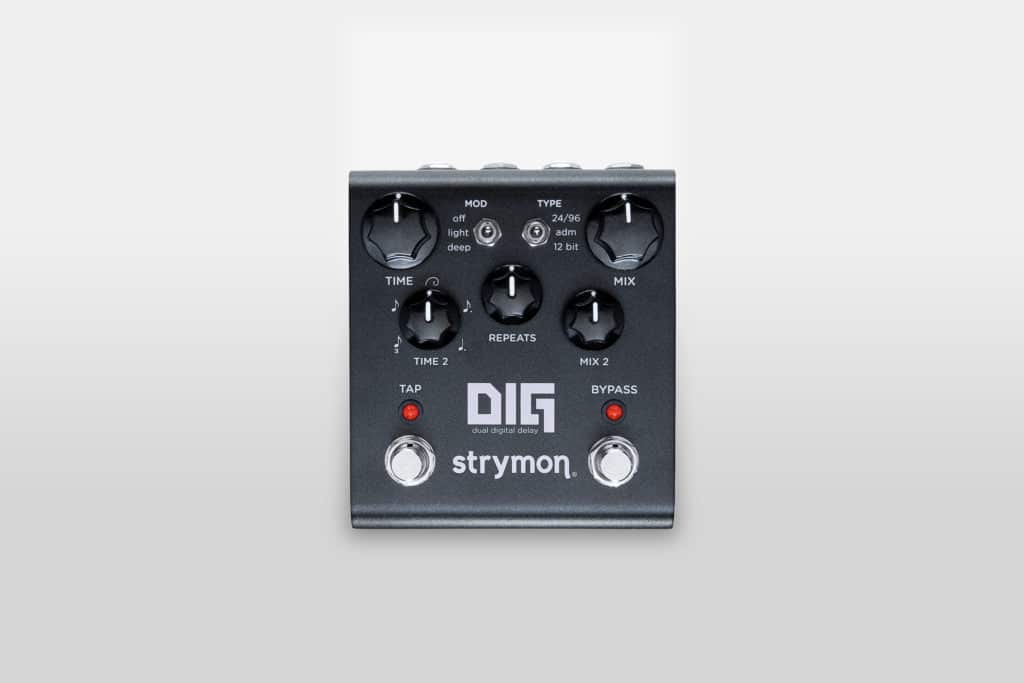 The DIG is Strymon's dual digital delay. Offering two simultaneous digital delays that can be used independently or together to craft intricate delay patterns and unique echo effects. With its three different delay types, the DIG is capable of producing crisp, modern delay sounds and warm, vintage echoes and offers three different modulation options to add even more variety to your sound. 


Strymon Engineering blueSky Midnight Edition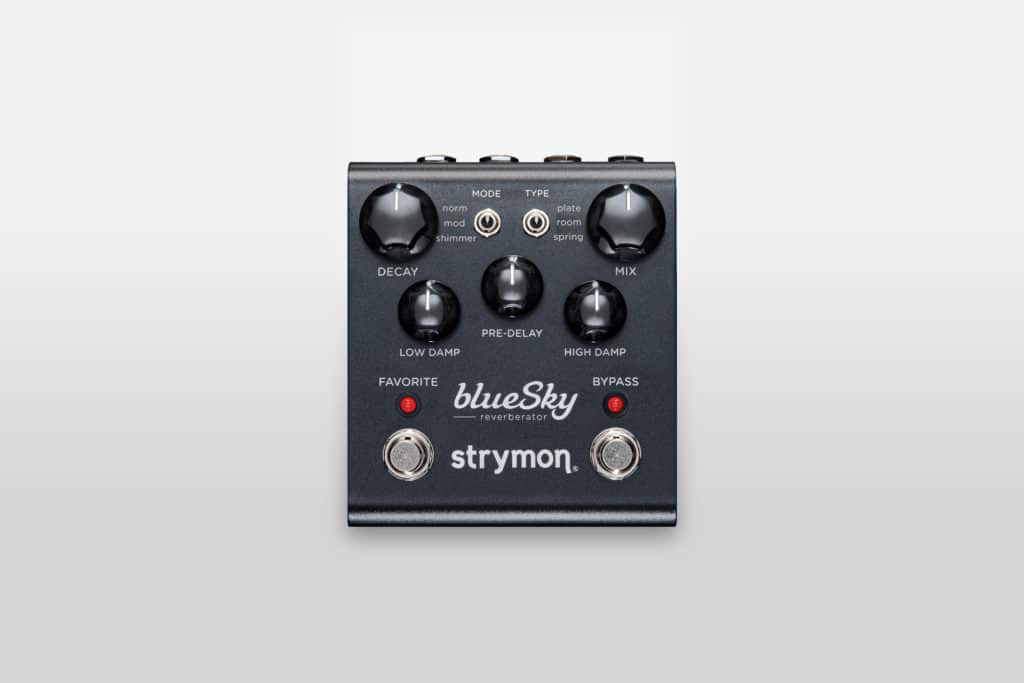 The last pedal in Strymon's latest Midnight series is this gorgeous blacked-out blueSky. The blueSky is a reverb pedal that offers three different reverb types, each with three different modes, giving you nine different reverb sounds to choose from. The blueSky also offers a powerful dampening section to help shape your tone.


For more information on the latest Midnight series pedals from Strymon Engineering, head over to their website.